Subhaan Ramazan (سبحان رمضان) on Express Entertainment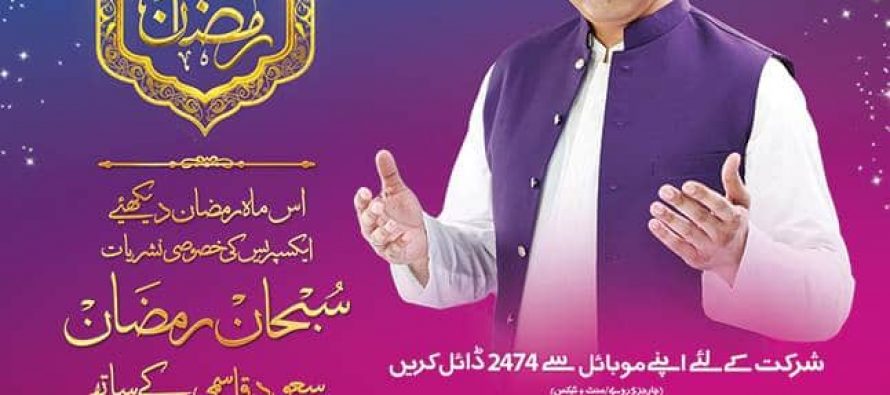 Subhaan Ramazan (سبحان رمضان)  is the Ramazan special transmission of Express Entertainment hosted by Saud Qaasmi. Saud Qaasmi is the son of famous Qaari Shaakir Qaasmi. His uncle Waheed Zafar Qaasmi is the famous Naat reciters of our country. This transmission will be aired from Lahore, where transmission of all other major channels is arranged in Karachi.
Last year this transmission was hosted by Aamir Liaqut Hussain as Geo TV was facing a penality of one month due to airing of some blasphemous content in its morning show.
Rashid Nazir Ali
---