Tariq Aziz Sahab is a legend. He is the first person to have a live broadcast show in Pakistan and people straightaway fell in love with him. He started his show Neelam Ghar on PTV decades ago and it was a ritual to watch it in every Pakistani home. His show was later renamed to Bazm e Tariq Aziz and is still something you will enjoy if you watch it. Tariq Aziz Sahab is the recipient of Pride of Performance too for his services.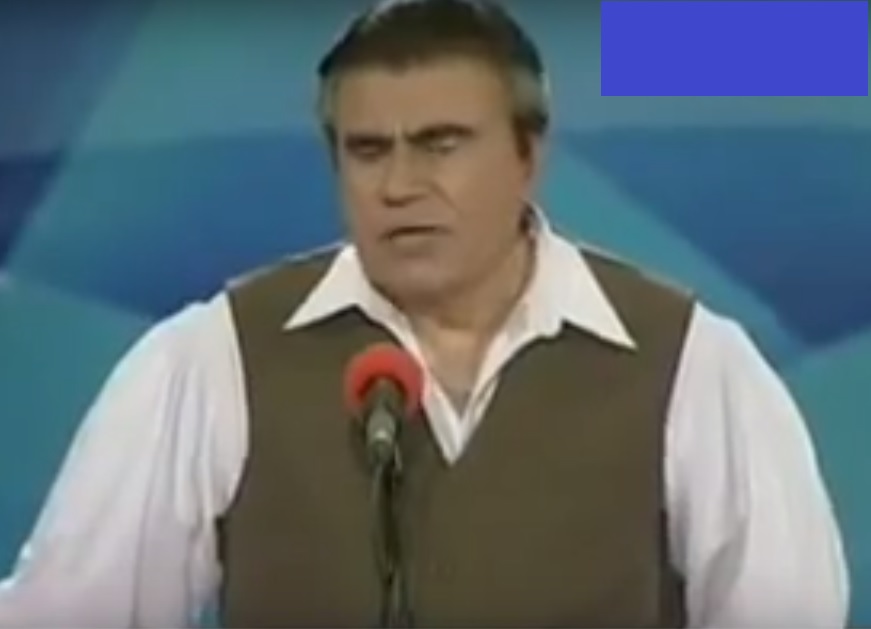 Tariq Aziz Sahab does not have any children and he has announced to give all his belongings and earnings to Pakistan after he dies. The news was broken on social media and people love Tariq Sahab's patriotism and love for his country. He said that having children or no children is the will of Allah and since he has no kids of his own he would like to give all his earnings for the welfare of his country: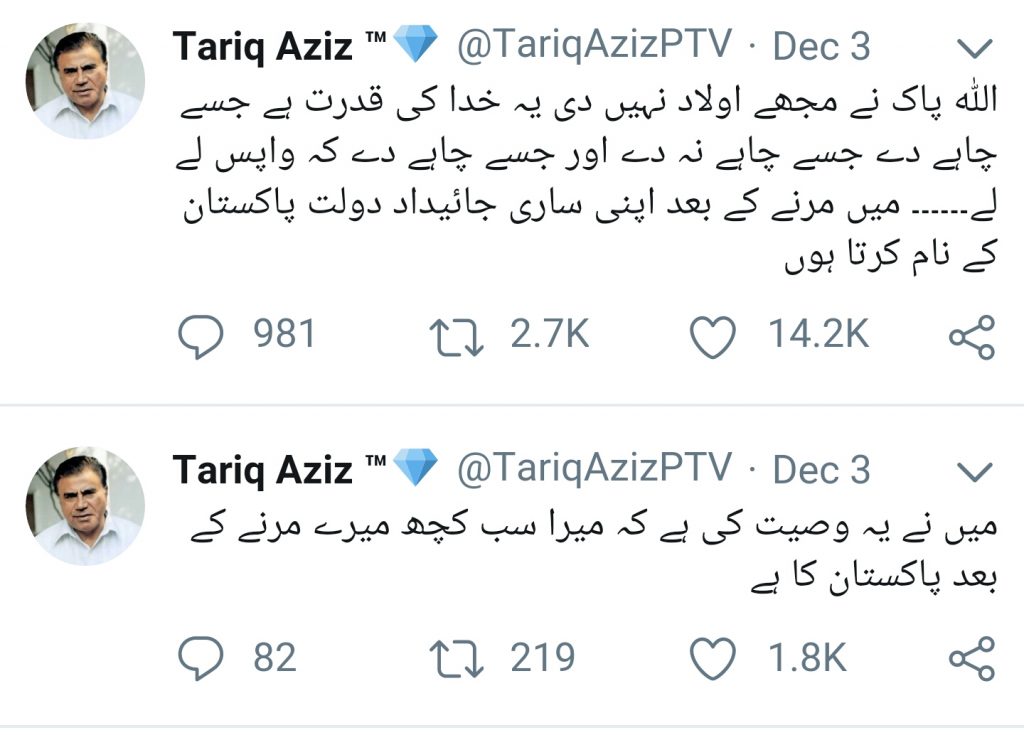 Tariq Sahab has always loved his country and has gain showed his patriotism with this gesture!