Upcoming comedy/thriller film Jackpot is all set to hit the cinemas in 2017. The Film is Directed by Shoaib Khan and Produced by Khurram Riaz and Shoaib khan; written by Babar Kashmiri. The film stars Javed Sheikh, Noor Hassan, Sanam Ch, Inayat Khan, Indian actor Reyhana Malhotra, Sana Fukher , Adnan Shah Tipu, Faiza Khan, Ismail Tara and Sajan Abbas. The song teaser of the film, featuring Noor Hassan and Sanam Chaudhry will be releasing on the new year night of 2017.
The producer of the film Khurram Riaz, spoke to the Images and revealed more about his upcoming venture.
"It's a musical comedy that revolves around a lottery ticket that lands itself in one character's coat. From there on it travels from Pakistan to Phuket, Thailand and back again to Pakistan, and with it travel other characters running after the lottery, from one country to another. That's why the name is Jackpot," he said.
While the first spell of the shoot has been shot in Thailand, the director is quick to mention that Coral Island and James Bond Island have been their choice of locations for the shoot. "It's the first Pakistani film to be shot on James Bond Island," he proudly claims.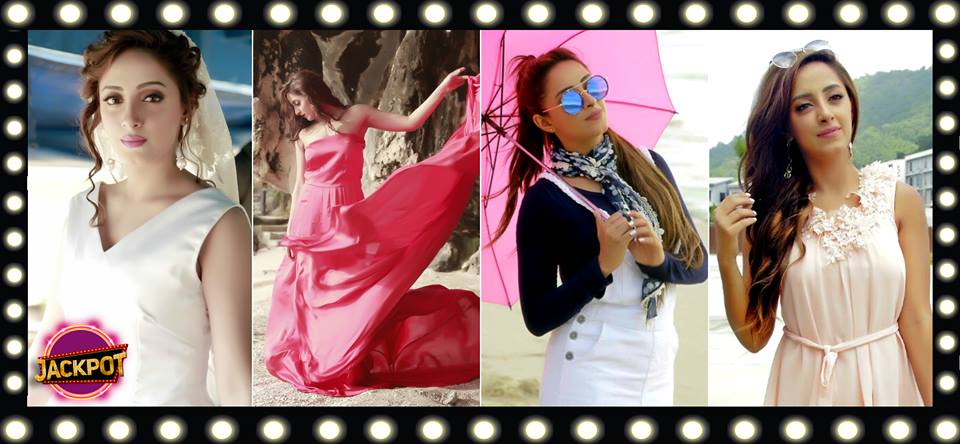 "The camera unit, including the DOP, is from India. The Indian crew came to Thailand for the shoot and will also come to Pakistan [for the remaining spell]. As for the technical facilities, they were brought from Bangkok to Phuket, you can say that 80-90 of the entire cast and crew was in Thailand for the shoot," added Khurram.
Elaborating on Javed Sheikh's role in the film, the producer explained that the actor will be playing "the don."
"He'll be seen in a different avatar, he has never been seen like this before," he concluded.
The film is expected to release in mid 2017.
Rimsha Butt