Ten Minutes of Happiness!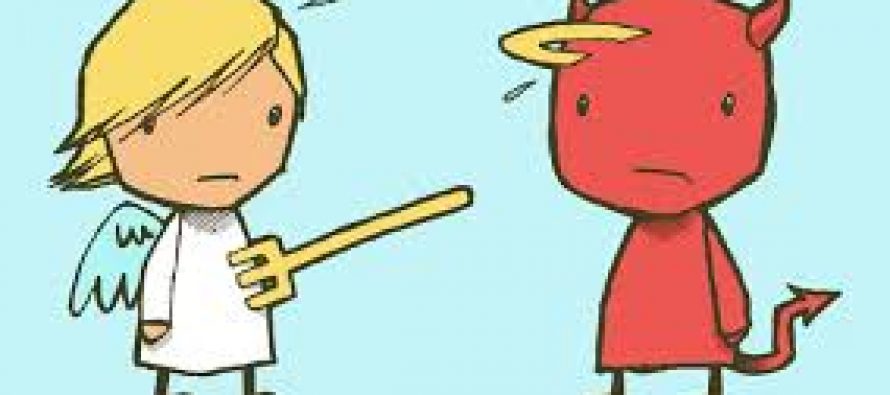 Hmm so let's see; a typical prime-time play has the following features:
a) It is 20 to 25 episodes long.
b) The holier-than-thou people suffer throughout the play and enjoy hardly ten minutes of happiness that too in the last episode's final part. Nothing goes according to their plans, no matter how truthful they are, they will be ignored and all the tears they shed for their 'loved one' go to waste.
c) The most wicked and selfish people stay happy throughout the serial and barely suffer the consequences of their evil deeds in the second half of the last episode. The odds are always in their favour, everyone trusts them blindly and yes: they get away with everything simply by being labeled as,'bewaqoof'.
Do our writers and drama makers not realize that by showing the evil lot leading a successful life, and the pious and compassionate people weeping and sobbing, they are kind of giving the wrong message? Our writers have mastered the skill of penning down conspiracies, but sorry to say, very few know the art of balancing good and evil. This is the very reason why I don't think any of our plays these days offer a REAL message. As far as I can recall, perhaps 'Durreshahwar' was the last play I watched that actually conveyed a positive and inspirational message that too in a beautiful and realistic manner.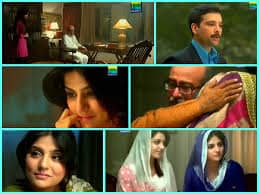 Here's a list of plays in which the 'real' or 'central' message was conveyed in the final few minutes of the last episode, and due to the VERY late timing, it lost its essence.
• Ek Tamanna Lahasil Si
To begin with, this play didn't even HAVE a message. After all those tears and 'Chachi jaan mera yaqeen karain' wali rutt, in the very LAST minute of the final episode, they showed Mawra with tomato red lipstick, thinking as if THAT would make up for the torture she (and the unfortunate viewers) went through. Throughout the play, the tyrant MIL and SIL were successful in brewing conspiracies, no one raised their voice against them and even though their so-called 'anjaam' was merely 'bad', the underlying theme of the play did not seem to be: 'Goodness can conquer the world'. Instead, it was more like: 'Ways to make your bahu go through living hell'.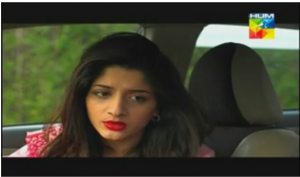 • Adhoori Aurat
Think of ALL the bad-no, WORST things that can happen to an individual. Sadist in-laws, spousal abuse, terminal disease, spouse's infidelity, yateemi and you name it-ALL of this happened to our heroine but she endured it patiently, made endless sacrifices and look what happened to her- her own daughter turned against her because of the new-found love and respect for her father. And our holier than thou heroine enjoyed ten (I think less than that) minutes of happiness in the last episode.
• Maat
My God! Yahan tou hadd hi hogayi! Saman-the evil, selfish gold-digger made life miserable for everyone around her and in the end, they showed her 'anjaam' by a mere teary phone call? And the selfless and devoted sister was showed homeless till the second half of the final episode! After showing the endless suffering of the kind-hearted person, what message did they intend to convey: 'Achay logon ka zamana nahe raha'?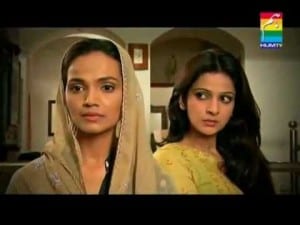 • Zindage Gulzar Hai
This play did have a strong message and it was conveyed beautifully too. However, there was one thing I found a bit inappropriate (I know ZGH fans will be a bit irritated but please trust me-I am NOT jalous LOL :P). Throughout the serial, we saw Kashaf ranting and complaining about how God didn't love her and her zindage is a complete mess. Now after listening to her ungrateful rants (though they were justified at times), I was expecting the transition of Kashaf from an ungrateful being to a grateful one to be showed in a more 'detailed' manner. I mean, her grateful side was revealed and portrayed in the last few minutes of the final episode. I distinctly remember that Fatima too pointed out the same thing in her review for ZGH's last episode and I agree with her a hundred percent. But to all ZGH fans out there: please don't be offended, this was one great play and no doubt about that, okay? ;)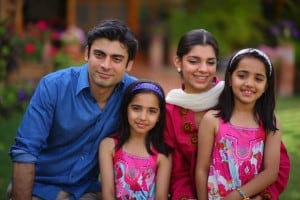 My point is-why exaggerate and prolong the bad/unpleasant bits and rush to the good/pleasant bits? Why show a constant pained expression on the innocent protagonist's face and an evil smirk on the antagonist's face THROUGHOUT the play? Why wait till the LAST few minutes of the final episode to show the good guy's good anjaam and bad guy's bad anjaam?
I know you all have a dozen names to include in my short and precise list, so please share your thoughts. I am looking forward to them :-)
Maryam
And they are right when they say, 'Writing is a form of therapy'.
---