Tere Bin is Geo Television's hit drama serial which is breaking all the previous records of Pakistani dramas' popularity after trending number one in Pakistan and India simultaneously for many weeks. The drama has a stellar cast which includes Yumna Zaidi, Wahaj Ali, Sohail Sameer, Mehmood Aslam, Fazila Qazi, Farhan Ali Agha and Bushra Ansari. It is directed by Siraj Ul Haque and written by Nooran Makhdoom under the banner of 7th Sky Entertainment Production.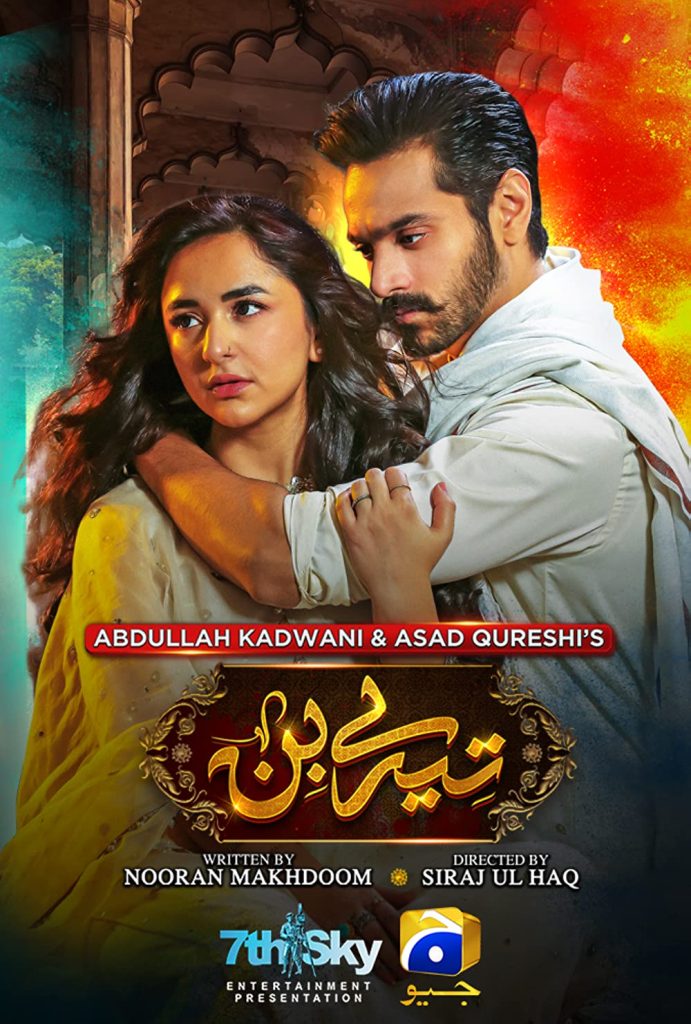 Well, according to the viewers, in the recent episodes, the storyline of the drama is keep on diverting from the main track of Meerab and Murtasim's love to other characters' love life, fans are saying that in the previous episode, Haya's proposal took major part of the episode, they further complained that in the latest episode Meerab and Murtasim's track was too short. They said that Mariyam's love interest and Meerab sorting it out for her took all the air time followed by Haya's evil plotting. Fans are saying that the story is continuously diverting from Meerab and Murtasim's love track for which fans have started watching this drama. Fans are saying that they are not interested in what's happening in Maryam's love life but they are interested in the progress of Meerab and Murtasim's love saga which is somehow stuck in that very same place from where it started. Fans are saying that the story has now many irrelevant things instead of addressing the most talked about ongoing issues. Have a look at the comments posted by fans who are not happy at additional tracks in the story: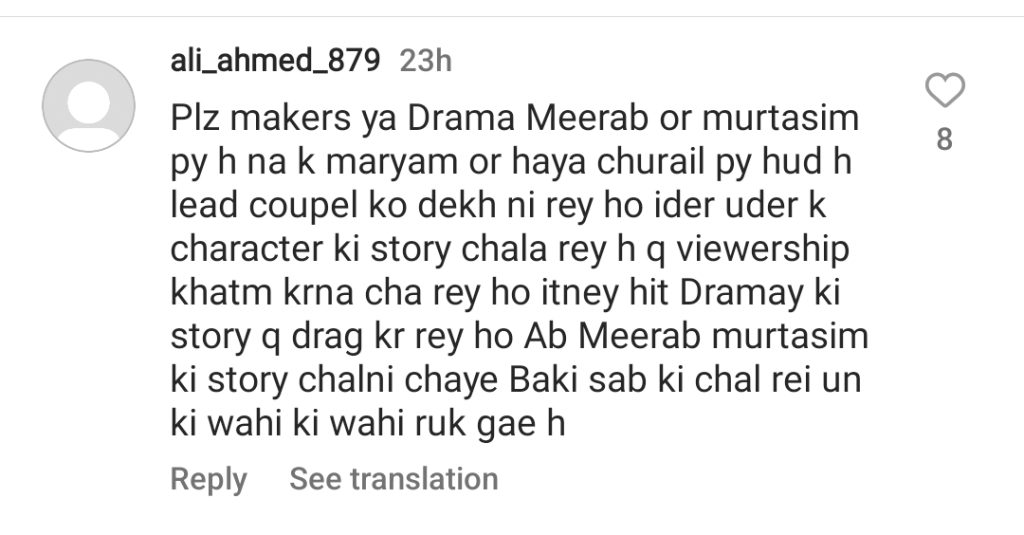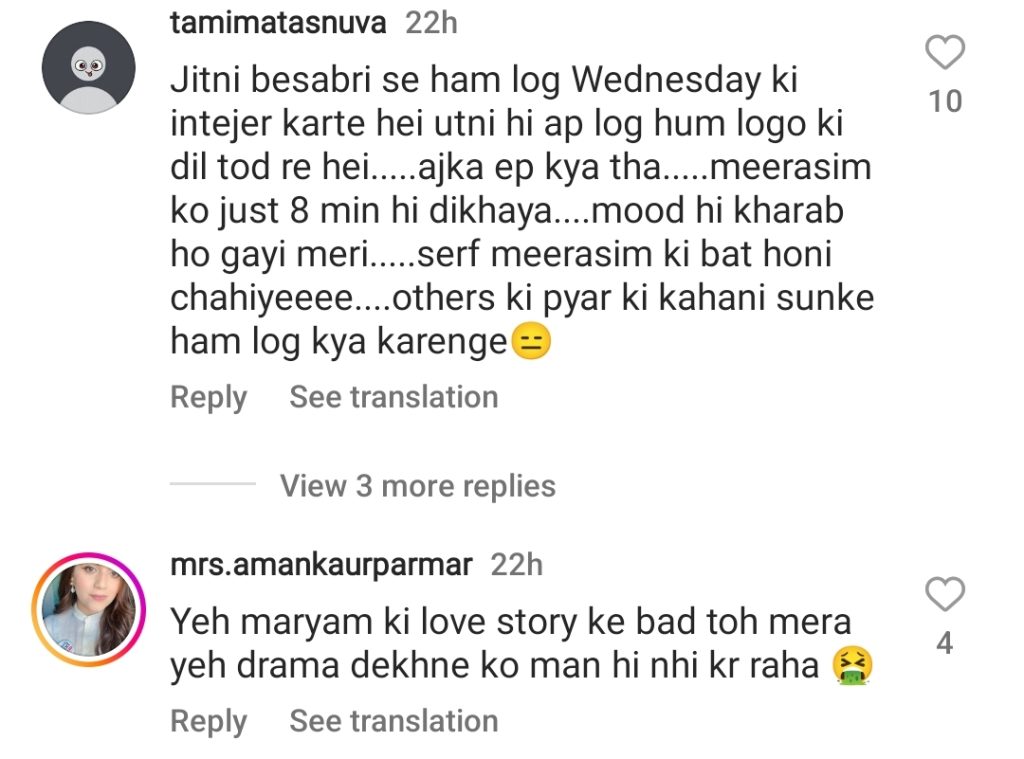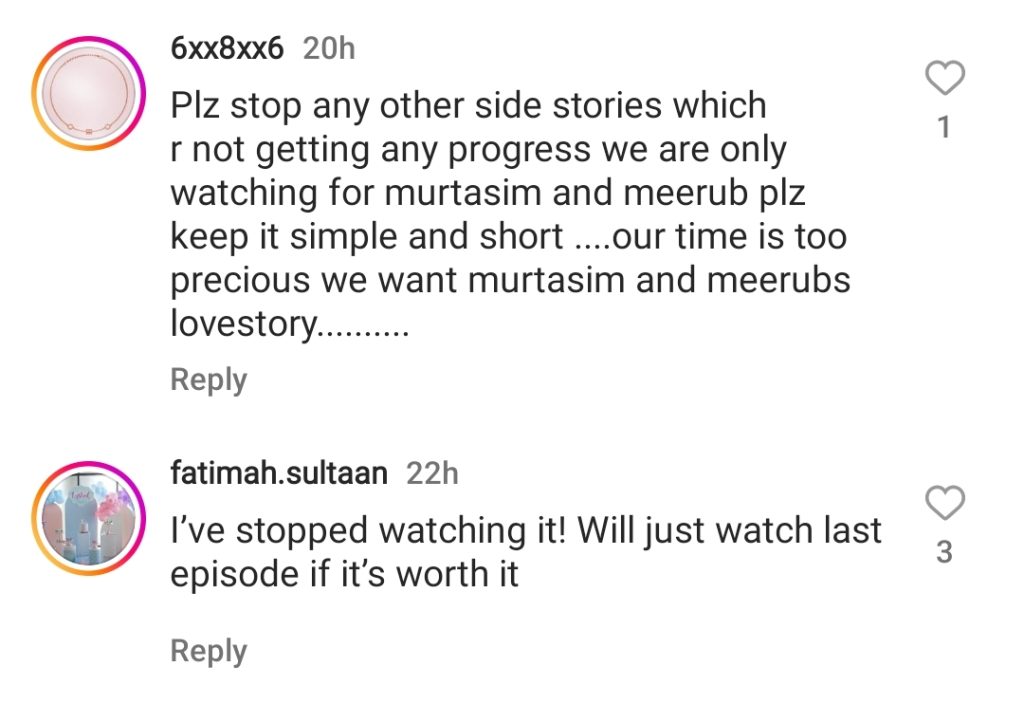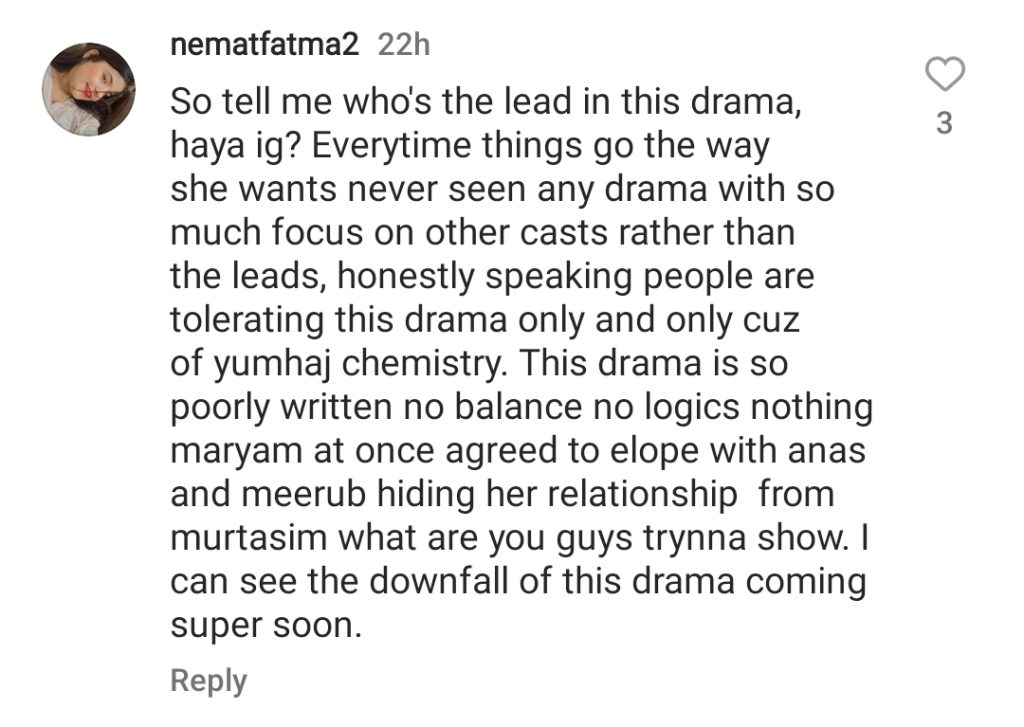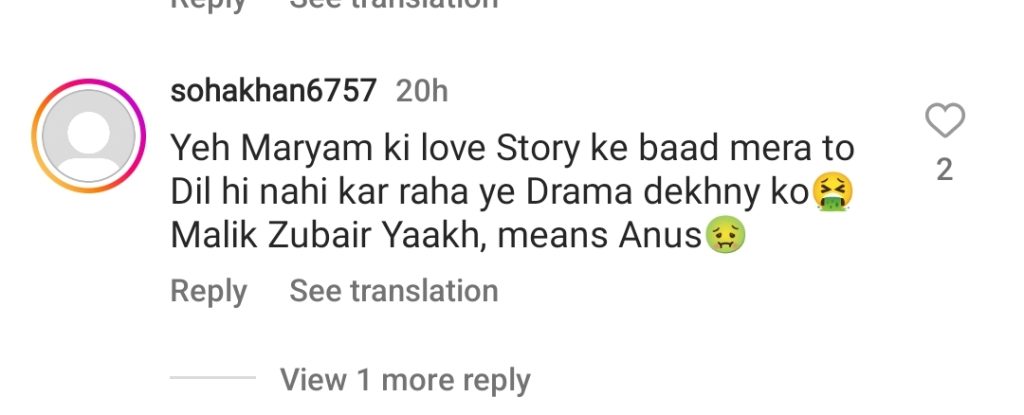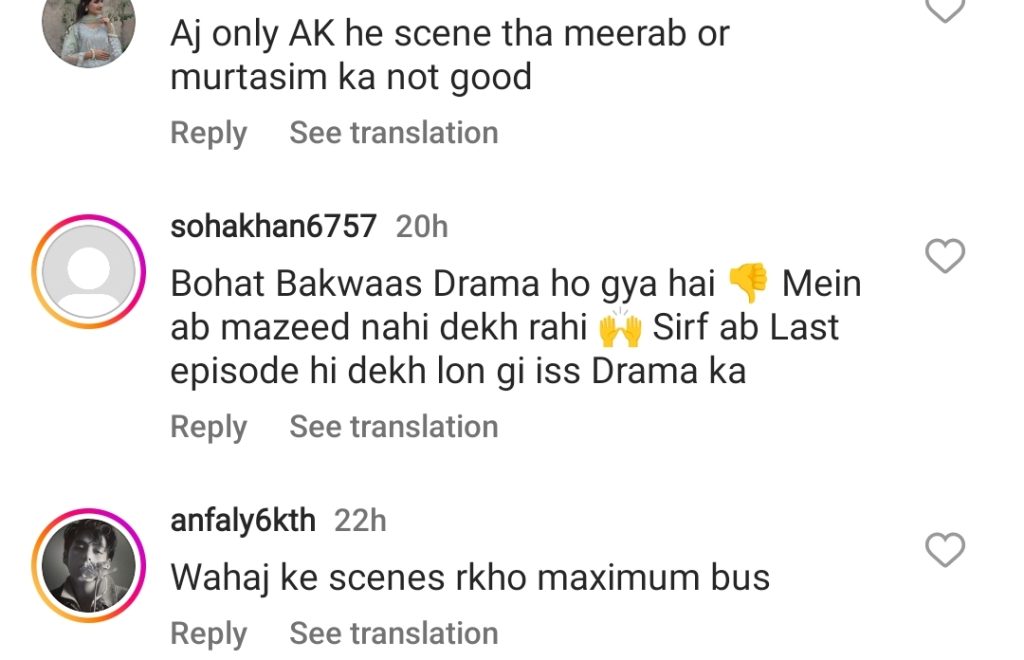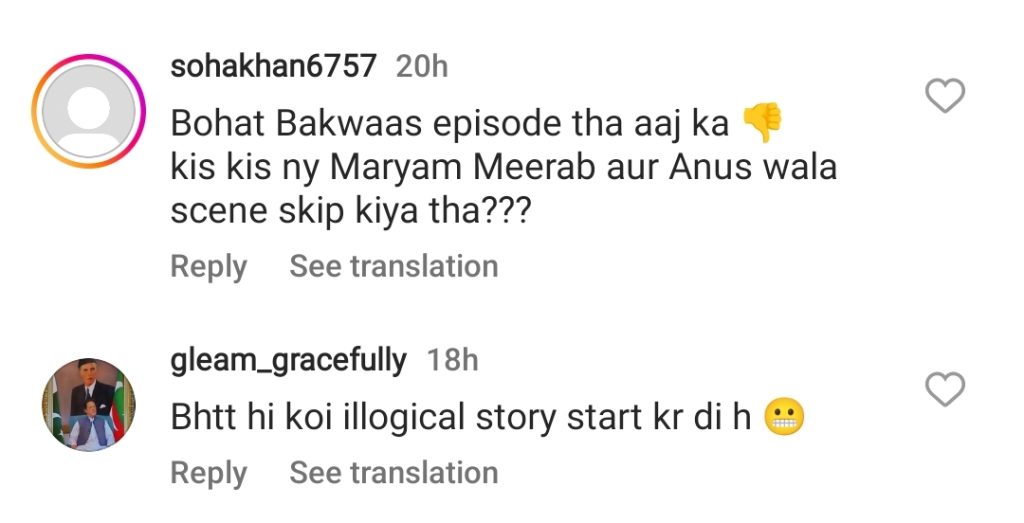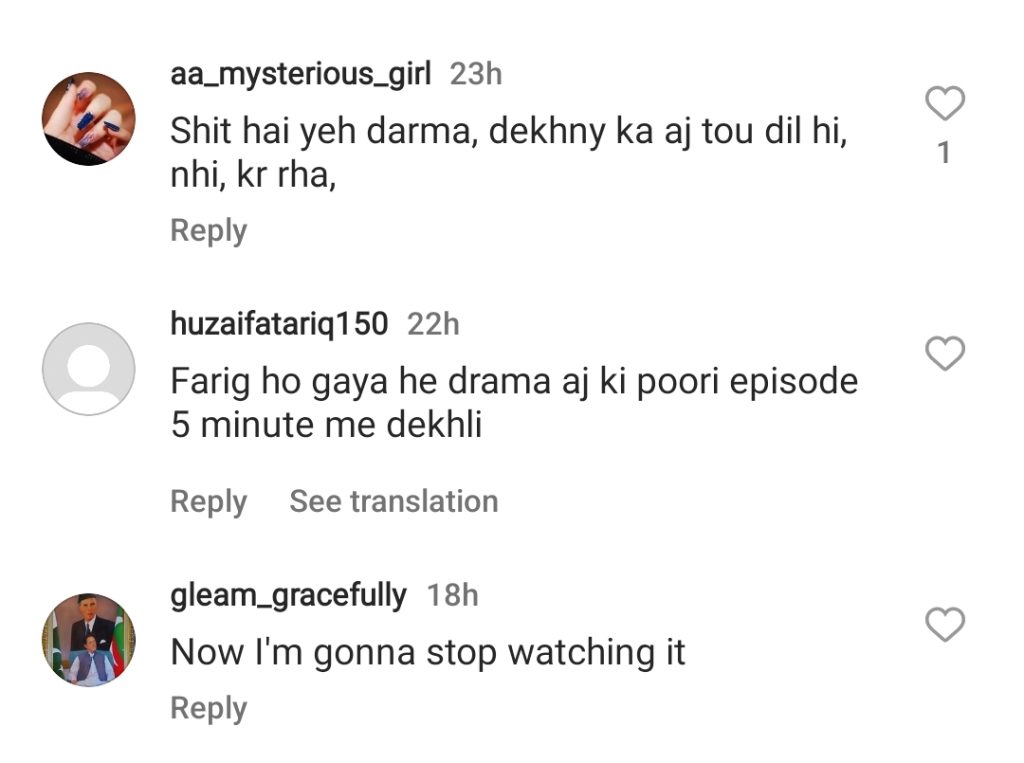 Fans are saying to the makers that they want Meerab and Murtasim moments in the drama: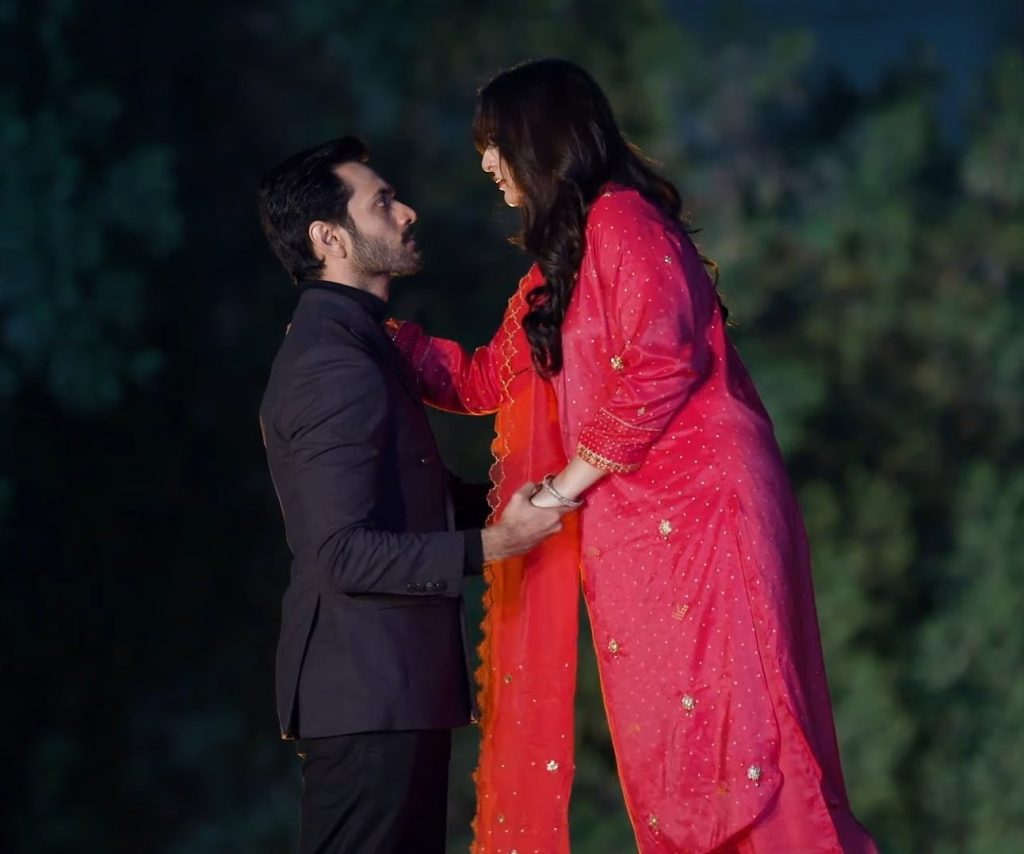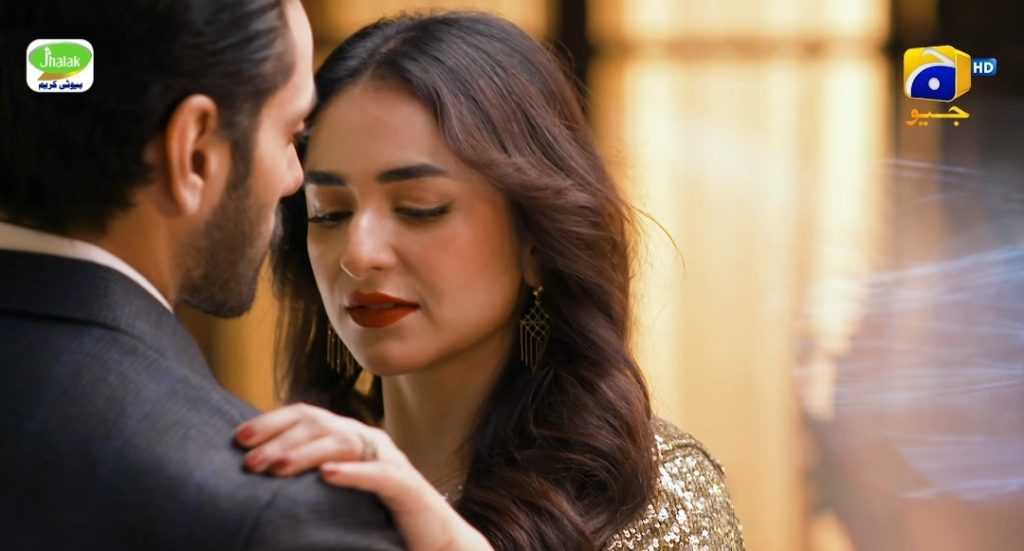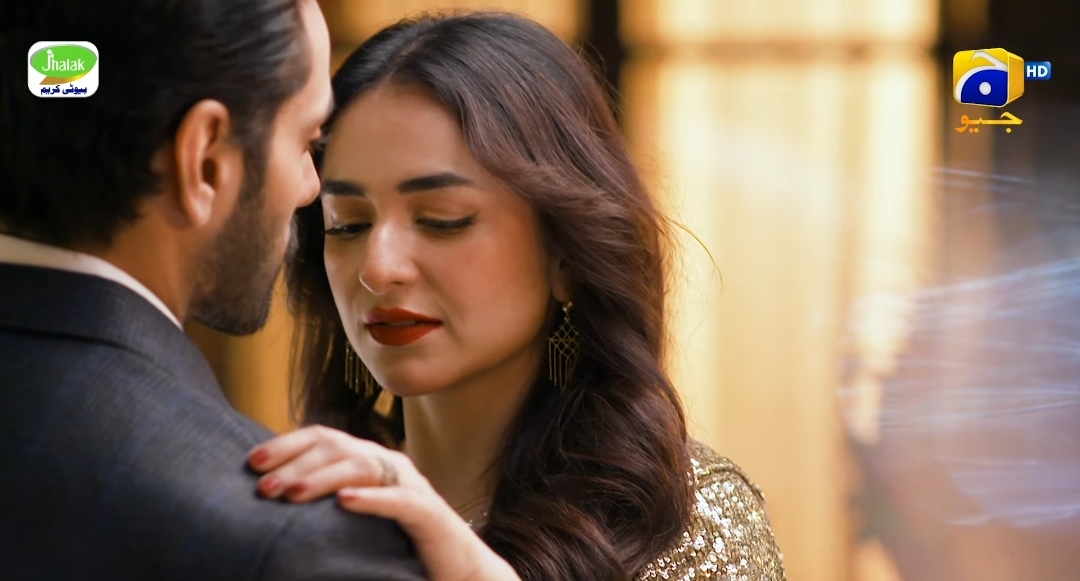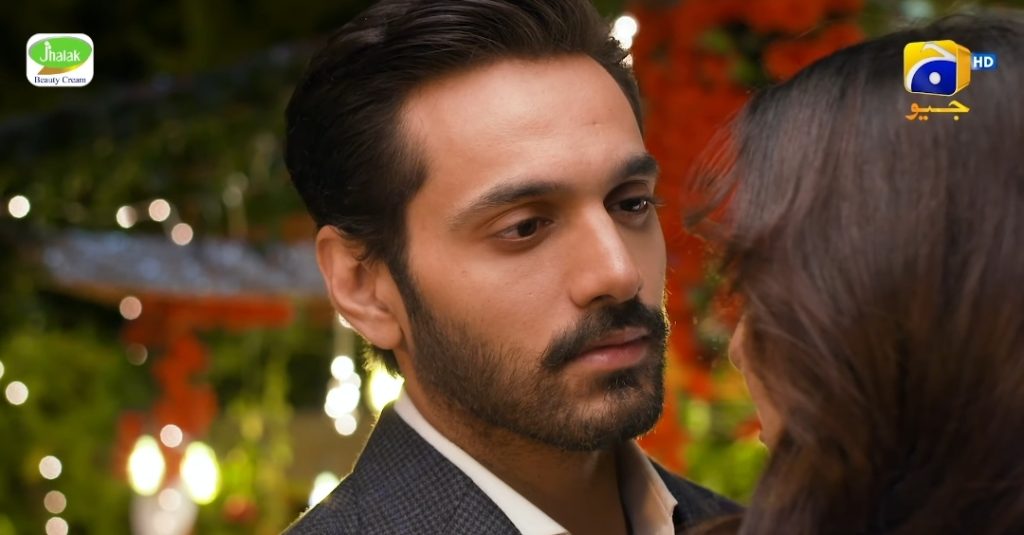 What do think about the fans' take on recent developments in the drama?