Despite being an extremely popular and successful show, Tere Bin is also facing the trouble because of its plagiarized content. Previously, a video montage of copied scenes from the drama was posted by fans. A few fans also posted the chunks of copied OST from the Bollywood song Thukra Ke Mera Pyar. Later on, Geo Television resolved the issues with Zee Music company related to OST but recently, another scene from recent episode of the drama turned out to be the copy of of a popular Indian drama's famous scene.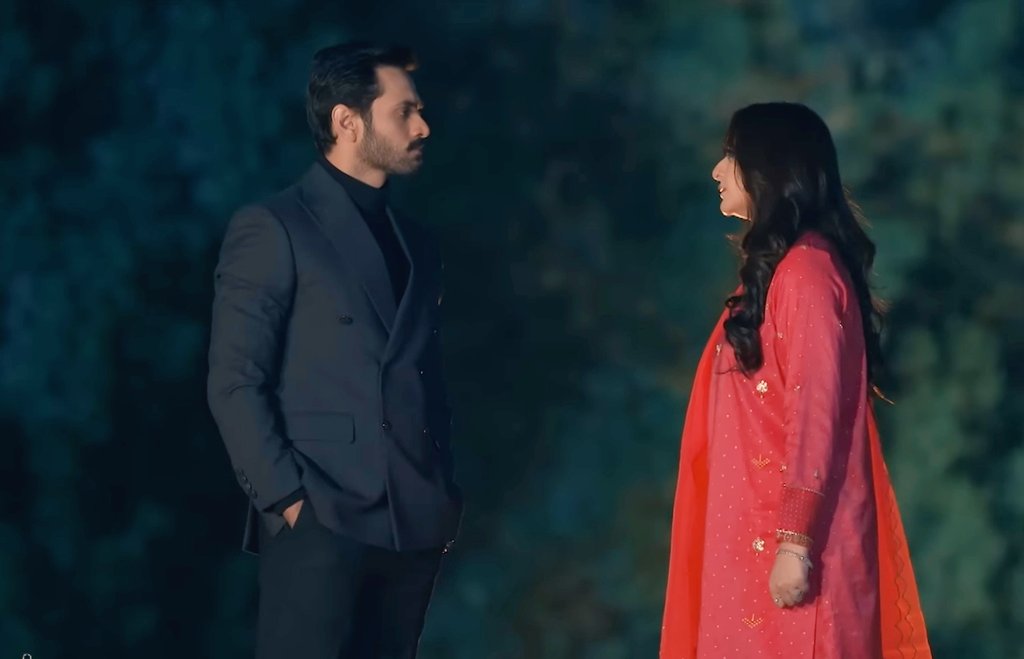 Today, a Twitter user posted the video of original scene of the Indian drama Madhubala-Ek Ishq Ek Junoon along with the plagiarized scene of Tere Bin. Well, the popular Terrace scene from Episode 29 is a copy from an Indian drama Madhubala-Ek Ishq Ek Junoon, aired in 2013. In the Indian drama, the female lead jumped from the terrace on the demand of male lead but she was later saved by him, in Tere Bin, Meerab was saved by Murtasim even before jumping after he changes his demand. Here is the video tweet shared by the Twitter user.
I probably won't be able to sleep if i don't put this here 😭

RK says hiiii Murtasim 👋

Rishbala 🤝 Meerasim#TereBin #Rishbala #Meerasim #MadhubalaEkIshqEkJunoon pic.twitter.com/bpFR8sKe39

— 💫𝒇𝒊𝒓𝒆𝒇𝒍𝒚 (@x_babybird_x) April 5, 2023
Fans also commented on the video, a Twitter user wrote, "I was constantly thinking about this scene, I was confused about where I saw this scene before". Fans were shocked to see such plagiarism.