Rahat Kazmi and Sahira Kazmi are prominent names in the history of Pakistan showbiz particularly television. Both have proven themself in this field. Though both of them are not much active for more than one decade, their work is enough to provide them ever lasting recognition like drama Dhoop Kinaray which was directed by Sahira Kazmi, while Rahat Kazmi played the role of Dr. Ahmar.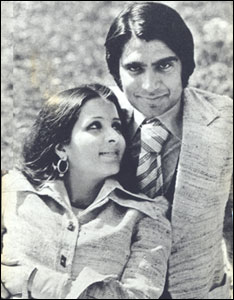 This article is a brief summary of contributions by three generations of this family.
Shyam
Shyam was an artist of pre-partition sub-continent who remained in India after partition in 1947. Shyam's full name was Sundar Shyam Chadha and he was born in Sialkot, Punjab in 1920. Shyam's family was basically from Rawalpindi but his father was a serving army officer stationed in Sialkot at the time of his birth. After partition in 1947 the whole Chadha family migrated to India like the rest of Hindu/Sikh population of West Punjab due to severe riots. Shyam was a close friend of famous urdu writer Saadat Hassan Manto.
Tall and handsome Shyam started his career as film actor from films produced in Lahore before 1947. Then Lahore along with Kolkata(then Calcutta) and Mumbai (then Bombay) was a prominent film center of British India. One of his earlier film in Lahore is Gawandi (1942) produced in Lahore. Shyam later moved to Mumbai and became a prominent name of Indian cinema. Shyam passed away in a tragic incident in 1951 during the shooting of film Shabistan. He died after falling while riding a horse.
In Lahore Shyam had a serious love affair with a local artist named Mumtaz Qureshi who was famous as Taaji. Both got married after moving to Mumbai. The couple had two children a son named Shaakir and daughter named Sahira. Shyam's name was widely discussed in press due to scandals with various female artists which also disturbed his marital life.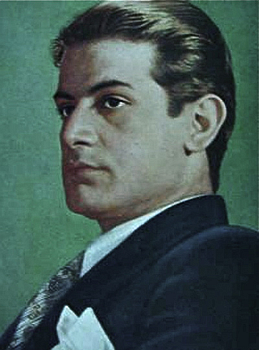 Mumtaz Qureshi (aka Taaji)
Mumtaz Qureshi also known as Taaji belongs from Lahore, Punjab. Mumtaz along with her elder sister Zeb worked in few films in minor roles in British India. Both sisters started their career from Lahore and later migrated to Mumbai. Mumtaz married famous Indian artist Shyam in Mumbai and the couple had two children. The daughter Sahira was born in 1946 while the son Shaakir was born in 1951 few months after the death of his fatherShyam.
After tragic death of Shyam , Mumtaz with her two kids migrated back to her home town Lahore which was now part of newly created state of Pakistan. Few accounts say she already decided to move back to Pakistan due to scandals of Shyam. In Lahore, Pakistan the local film industry was still in infancy and Mumtaz had a chance to restart her career as an artist. However Mumtaz remarried a Pakistani entrepreneur with the surname Ansari and lead a low profile life away from media. The children of Mumtaz and Shyam means Sahira and Shaakir grew up in Pakistan and earned prominent positions in their respective fields as well. Both Shakir and Sahira ammended their surnames and became Shakir Shayam-Ansari and Sahira Ansari. Mumtaz Qureshi passed away in mid 2000's in Karachi.
The story of Shyam and Taaji is also mentioned by Saadat Hassan Manto in his sketch of actor Shyam who was his close friend.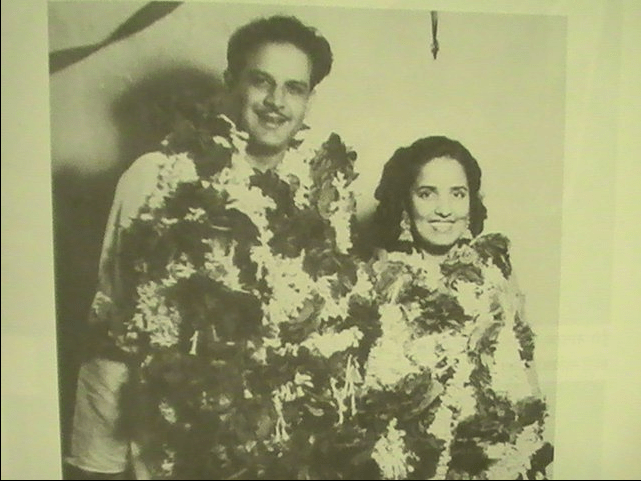 Zeb Qureshi
Zeb Qureshi was elder sister of Mumtaz Qureshi who also worked in films in Lahore and Mumbai in supporting roles. Zeb also returned to Pakistan after the death of Shyam in 1951 along with her sister. In Pakistan Zeb also married and lead a private life. Not much is publicly known about Zeb Qureshi afterwards.
Shakir Shyam-Ansari
Dr. Shakir Shyam Ansari is son of Mumtaz Qureshi and Shyam. Shakir is a psychiatrist by profession and lives in United Kingdom.
Sahira Kazmi
Sahira Ansari the daughter of Shyam and Mumtaz Qureshi started her acting career from PTV's Rawalpindi center based in Chaklala, Rawalpindi in mid 1970's. Parchhayian and Teesra Kinara are her famous dramas where she was paired with Rahat Kazmi who was a famous star by then. Sahira and Rahat married in late 1970's as well thus Sahira Ansari became Sahira Kazmi.
Later Sahira joined Pakistan television Karachi centre as a permanent employee and worked as director/producer. She directed many notable dramas like Tappish, Dhoop Kinaray, Aahat, Hawwa Ki Beti, Nijaat and Zaibunnissa. Dhoop Kinaray is the most famous play of Sahira Kaazmi. Apart from Dhoop Kinaray all famous plays of Sahira are based on socio-political issues, Tappish was the story of a student leader; Aahat, Nijaat, Hawwa Ki Beti and Zaibunnisa dealt with multiple issues like plight of women, domestic violence and poverty. After Nijaat in 1993, there is a gap of few years after which she returned to direction with a play named Tum Se Kehna Thaa a fantasy story inspired from English film 'While you were sleeping'. Afterwards she directed Zaibunnisa which was her last famous drama. Sahira also directed many tele films, like the classic 'Rozee' starring Moeen Akhtar, Zikr Hai Kai Saal Kaa starring Rahat Kazmi and Attiqa Odho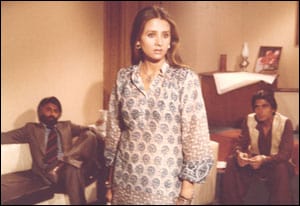 As a director Sahira totally overshadowed her acting career. She is definitely one of the leading directors in the history of television in general and Pakistan Television in particular. Sahira Kaxmi is known for her innovative work. She also produced few music programs from PTV Karachi centre. Alamgir's famous song Dekha Na Tha Kabhi Hum Nay Yeh Saman was produced by Sahira Kazmi. Sahira also surprised the audience with the song 'Tere Ishq Mein Jo Bhi Doob Gaya', which was a fusion of Sindhi and Urdu starring legendary folk singer Allan Faqeer and pop star Muhammad Ali Shehki.
Sahira and Rahat live happily in Karachi. The couple has two children Ali Kazmi (son) and Nida Kazmi (daughter).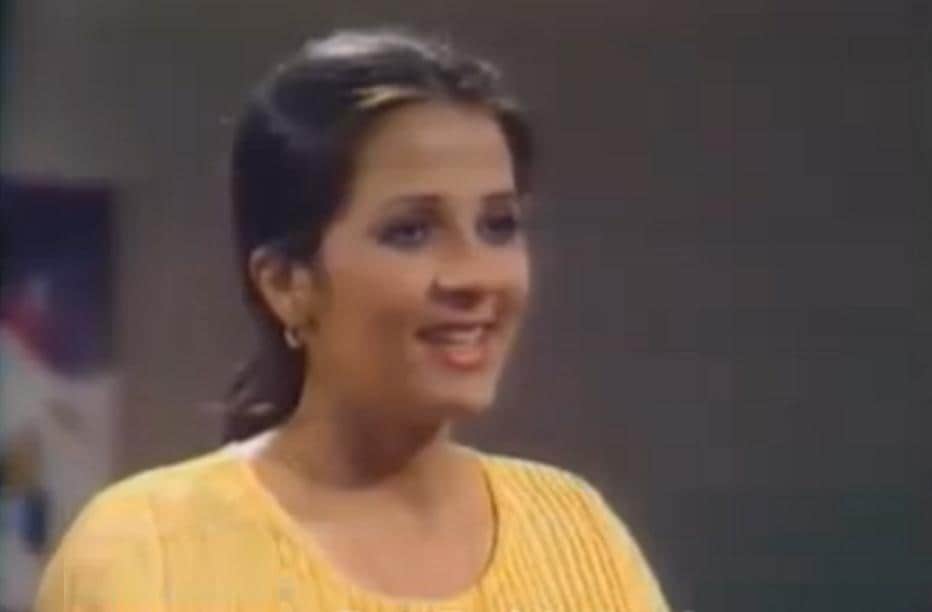 Rahat Kazmi
The heartthrob of 1970's, Rahat needs no introduction. Rahat has a passion for fine arts, and by profession he was a civil servant. Rahat joined civil service after passing the Civil Superior Service (CSS) in late 1960's, he also pursued acting on television and theatre. Rahat has participated in stage dramas since college days at Government College Lahore and later at Punjab University. Being stationed in Islamabad, he started his television career in late 1960's from PTV's Rawalpindi centre as actor and host. Then all three centres of PTV i.e. Lahore, Karachi and Islamabad were not inter-connected and in 1973, all PTV centres were connected via a nation wide network through a series of boosters. To overcome this every PTV centre runs local programs, while few programs were recorded on tape and ported to other centres via Pakistan International Airlines. Even speeches of then rulers and current affair programs were recorded during day time in Islamabad and then sent to Lahore and Karachi to be aired in evening transmission.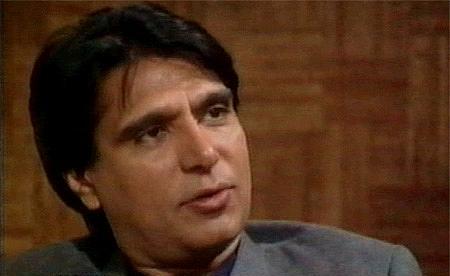 In early days of PTV Rawalpindi center Rahat worked in many dramas like 'Goongay' in 1967. In 'Koltaar' in 1968 he acted opposite Nayyar Kamal who was a popular television artist of that era. 'Koltaar' was followed by another successful drama named 'Anarkali' and later 'Auraaq' written by Fatima Surrayia Bajiya sealed Rahat's name as a leading performer. In the meantime Rahat also hosted a television show named Rahat Kazmi show. In 1973 all centres of Pakistan television were connected on a nation wide network. So now audience in Lahore can see a program telecasted from Karachi or any other centre. This nation wide network started a new era of popularity of television. Television stars became household names like film stars. Rahat Kazmi is indeed a leading contributor for the success of television in that era.
Despite working in few successful serials Rahat earned nationwide recognition with a superhit drama serial named Qurbatain Aur Faaslay. Qurbatain aur Faaslay in 1974 was widely successful in which Rahat was paired with Sahira Ansari. Qurbatain aur Faaslay was based on a russian novel 'Father and Sons' by Ivan Turgenev. Rahat and Sahira married in 1974 the same year Qurbatain aur Faaslay was aired. Regardless of the on screen tragic end, the off screen end of this drama resulted in Qurbatain of main pair.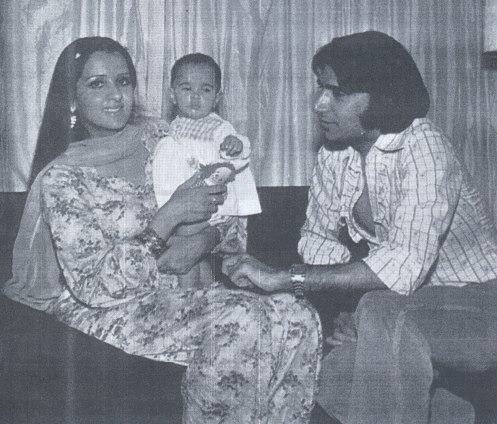 Qurbatain aur Faaslay, followed by another hit named Perchaiyan written by Haseena Moeen. Parchaiyan was also based on a English novel 'Portrait of a Lady' by Henry James. Rahat and Sahira were in lead roles along with Javed Sheikh, Talat Hussain, Shakeel. Teesra Kinara in late 1970's is another such drama where Sahira and Rahat again worked together. Teesra Kinara was also written by Rahat Kazmi, it was directed by Rahat's close friend Shahzad Khalil.
Meanwhile in mid 1976's Rahat had resigned from civil service to pursue the acting as full time career. The same year Rahat also started his film career. He worked in about fifteen films most of which were successful, but surprisingly he opted out of films despite having success. Mehmaan (opposite Babra Sharif), Khandaan (opposite Najma) are his famous and success films.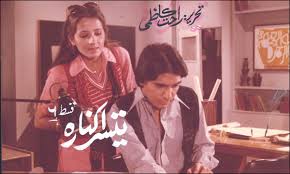 On television after in 1980's Rahat appeared in few selective dramas. Sahira Kazmi quit acting in early 1980's, Teesra Kinara in 1981 was her last major serial. After Teesra Kinara the next major serial of Rahat was Ehsaas a mini serial (six episode) in mid 1980's again directed by Shahzad Khalil. Rahat appeared opposite a new comer named Marina Khan. Ehsaas was successful but further success for both Marina and Rahat was yet to come. In late 1980's, Rahat and Marina starred in an all time classic named Dhoop Kinaray, directed by Sahira Kazmi. The play instantly achieved the status of classic and was the height of popularity of PTV drama. Marina never achieved that much success afterwards, however Rahat appeared in another powerful role in drama Nangay Paon in 1993. In Nangay Paon, Rahat brilliantly performed in the role of Azeem an egoistic and influential businessman opposite Saba Hameed.
Nangay Paon was last major drama of Rahat Kazmi. Afterwards he appeared in few tele films like Zikr Hai Kayee Saal Kaa opposite Attiqa Odho, written by Anwar Sajjad, directed by Sahira Kazmi. Rahat Kazmi now works at National Academy of Performing Arts (NAPA) as a teacher.
Nida Kazmi
Nida Kazmi is daughter of Rahat and Sahira Kazmi. Like her parents and grand parents she also acted, though unable to attain the same heights. Nida Kazmi started acting as child star from PTV Karachi center. Hawwa Ki Beti in early 1990's was her first major play as child star. Her only notable appearance is in drama Zaibunnisa in 1999, opposite Adnan Siddiqi. Zaibunnisa was also the last major play directed by Sahira Kazmi. Nida Kazmi appeared in few tele-films after Zaibunnisa and eventually quit acting after marriage.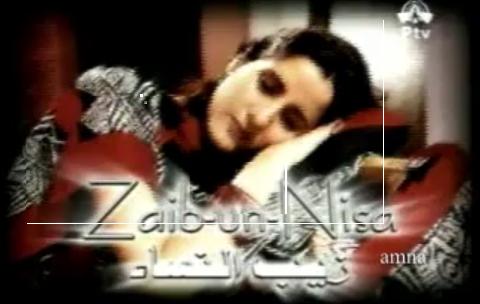 Ali Kazmi
Ali Kazmi is son of Rahat and Sahira Kazmi. Ali started his career as child star from PTV Karachi center. Ali's first notable appearance as a school going lad was in tele-film Zikr Hai Kayee Saal Kaa. The telefilm was directed by Sahira Kazmi and Rahat Kazmi also worked in it. Afterwards Ali appeared in many dramas in supporting roles, none of which was noticed. Ali also worked in many commercials. Recently Ali Kazmi has worked in drama Jackson Heights after a long gap.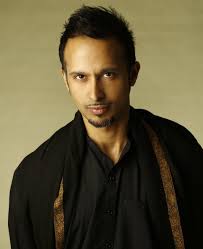 Wrapping up this article, here are few songs from famous movies of Rahat Kazmi also featuring Rahat Kazmi
Credits:
Song: Hamain Gham Mila Hamesha
Singer: Naheed Akhtar
Film: Mehmaan
Composer: M. Ashraf
Artists: Babra Shareef, Rahat Kazmi, Nayyara Sultana and others
http://www.dailymotion.com/video/x1tbz1g_noor-jehan-ae-ho-abhi-betho-tu-sahi-khandan-1980-urdu-song-lollywood-hit-pakistani-song-old-is-gold_music
Credits:
Song: Ae ho abhi Betho to Sahi
Singer: Madam Noor Jehan
Film: Khandaan
Music: Khalil Ahmed
Artists: Najma
https://vimeo.com/107326983
Credits:
Song: Tum bhi khafa ho
Singer: Mehdi Hassan
Film: Khandaan
Artist: Rahat Kazmi, Najma
Music: Khalil Ahmed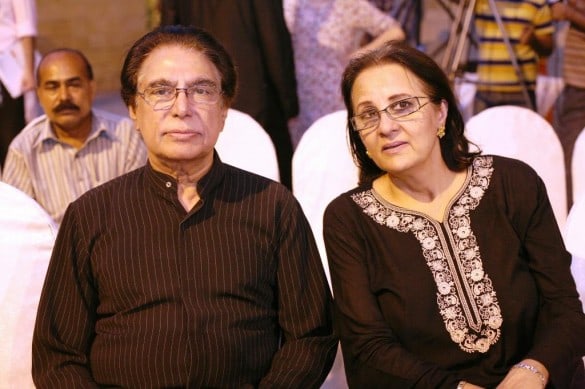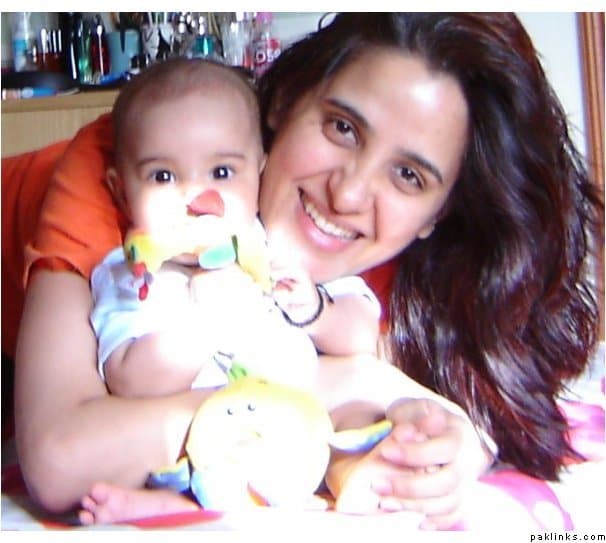 Thanks for your time. Do share your thoughts and memories regarding the Kazmi family.
References
Mentioned date of births are taken from Wikipedia
Some information about shyam and mumtaz qureshi is  taken from this article http://apnaorg.com/articles/ishtiaq-20/
Rashid Nazir Ali