A controversy is anything which gives rise to disagreements because it is not something which people can agree on. There are different viewpoints about a controversial subject and most often these viewpoints give rise to heated debates on social media and elsewhere. Anyone who keeps on getting into situations which result in public disagreements or those people who do not care about the culturally accepted behaviors often are considered controversial. More than that however nowadays people's own actions with regards to their personal life often land them into controversies. There are also those celebrities whose personal secrets were revealed without their consent and even though they kept on giving justifications but no one listened to them. Then there are those celebrities whose choices and statements made them controversial.
Here is a list of the most controversial Pakistani celebrities in 2019. A lot of people might disagree with some names obviously because after all there can be no unanimous opinion when it comes to a controversy.
Mohsin Abbas Haider
It won't be wrong to say that Mohsin Abbas Haider went from being one of the most liked Pakistani celebrities to being one of the controversial Pakistani celebrities in no time. When Mohsin Abbas Haider's wife accused him of domestic abuse and spoke her heart out in a post on social media, the public and the people belonging to the celebrity circle were enraged. Since then Mohsin Abbas Haider has explained his stance many times yet his comments on social media always get him into trouble. The reaction he gave to his divorce was another reason why he is undoubtedly the most controversial celebrity in Pakistan right now. He lost his place as the singer in Mazak Raat and most of the celebrities did not support him. There are fans who believe him but it is a fact that Mohsin Abbas Haider is no longer seen as the uncontroversial hardworking celebrity which he was considered only a few months back. Mohsnin Abbas Haider became even more controversial when he tried to prove that his wife was having an affair and also the way in which he thanked Allah after the khula via social media!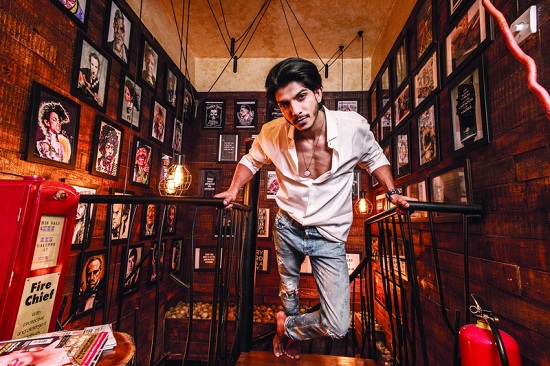 Nazish Jahangir
Unlike all the other celebrities in this list, Nazish Jahangir has just started her career but her claim to fame is not her work but her alleged relationship with Mohsin Abbas Haider. Her Instagram stories, tell a story which is more in line with the one Mohsin Abbas Haider's wife told the media and public. Nazish Jahangir, just like Mohsin Abbas Haider has often tried to clear her side of the story but there is so much evidence confirming that Mohsin Abbas Haider actually was having an affair with her, so no one wants to listen to what she has to say. Many people also believe that Nazish Jahangir might be using Mohsin Abbas Haider to get the attention of the public and make a name for herself in the worst manner possible. Since she is the one who has leaked more information about their alleged relationship than Mohsin Abbas Haider did.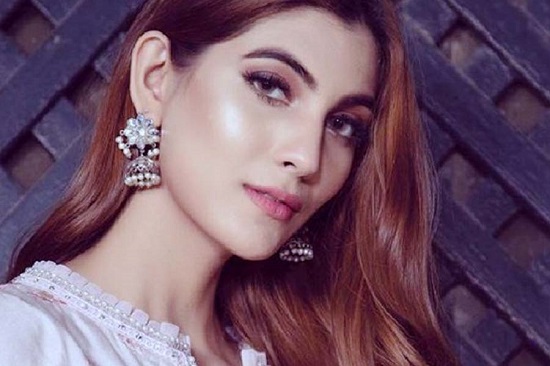 Yasir Hussain
Yasir Hussain is one of those Pakistani celebrities who do not even try to stay out of controversies. Yasir Hussain has been the most controversial celebrity this year because of the way he proposed Iqra and the way he keeps on insulting people on social media. Yasir Hussain claps back at people criticizing him in an extremely controversial way. He also became the centre of controversy when he kissed Iqra Aziz at the Lux Style Awards. He does not shy away from posting pictures and videos of him and Iqra while they are out enjoying themselves and then if people criticize them, his replies are rude and uncalled for. Yasir Hussain is definitely one of those Pakistani celebrities who has been known more for his controversies this year than the work he has done. Yasir also does not hold back while sharing his opinion about fellow celebrities. He was also one of those celebrities who said that Mahira Khan cannot act.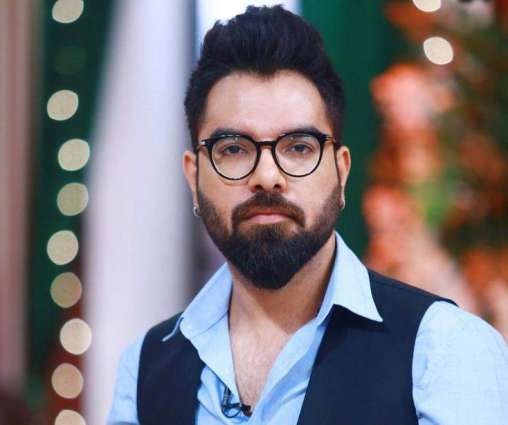 Iqra Aziz
Iqra Aziz did some of her best projects this year but the Lux Style Awards she won and the relationship she has with Yasir Hussain often landed her in controversies. Many people thought Iqra's award for Suno Chanda was highly controversial since there were better actresses who deserved this award. The public display of affection and the proposal at the Lux Style Awards landed Iqra Aziz in a bigger controversy than ever. Iqra faced so much criticism and got so much hate from the people that she even closed down her twitter account. Iqra Aziz also has started strict monitoring of her Instagram account and only her fan pages can now comment there. In an interview Iqra said that she will let her projects speak for her and people will eventually forget about all this.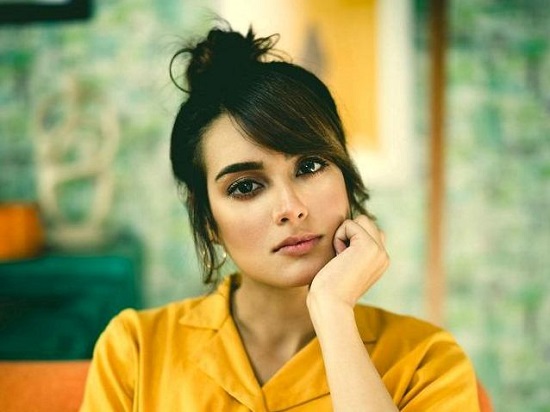 Aiman Khan
Aiman Khan is young and extremely popular but it seems like she is too young to handle all this popularity and hence has been involved in one controversy after the other. First Aiman Khan's big wedding sparked a great deal of controversy since people thought that this was yet another publicity stunt by an actress who is known more for her followers on social media than anything else. After her marriage, Aiman Khan decided to be a really private person but she did not succeed at it. Her bridal shower pictures were leaked and then her baby's picture was leaked too. Aiman Khan did not say anything directly but through her sister, she conveyed that she was not happy about all this. People who know that Aiman Khan got work mostly because of her popularity on social media were enraged and that is when Aiman Khan went from being a cute actress to a controversial celebrity. The most interesting part is that Aiman Khan's husband Muneeb Butt has not been part of any such controversies and has had a more mature approach towards everything.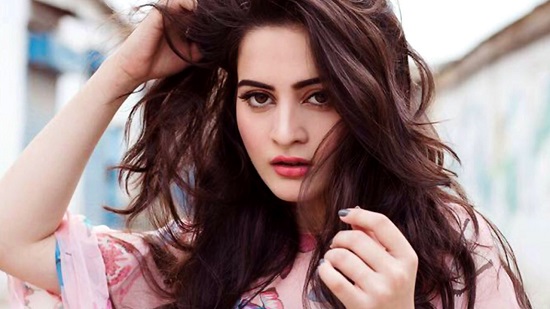 Minal Khan
Minal Khan's 'support' for her sister and her statements about not liking the unwanted attention her fans give her when she is out having a good time with her family landed her in a controversy. Minal Khan's Instagram stories and her reactions after Aiman Khan's pictures were leaked got a lot of criticism from people and fans. Even fans who have been following and liked Minal Khan for years started questioning her arrogant attitude. Some people went as far as saying that it was Minal Khan who leaked Aiman Khan's pictures which was partially true since she did post one picture from the baby shower on her Instagram story, which was later deleted. Minal Khan surely has a long way to go since she needs to learn how to deal with the new found fame. Until now, she has not been doing that well and therefore has been landing herself in one controversy after the other.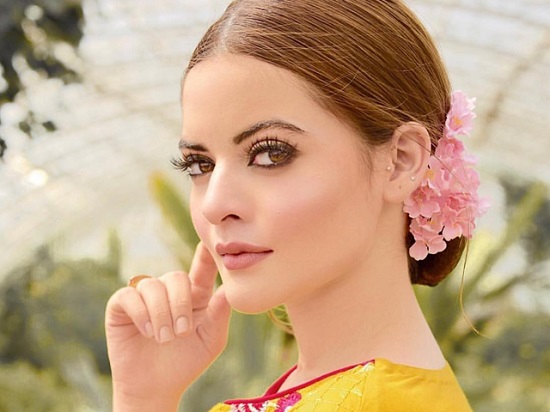 Mahira Khan
Mahira Khan is one of those celebrities who keep on getting into controversies. In 2017 it was because she was caught smoking with Ranbir Kapoor and then last year several videos showing how addicted she was to smoking surfaced. This year when Firdous Jamal gave the statement regarding Mahira Khan, there was a big debate about whether Mahira Khan really was a star or not. When Momina Duraid issued a statement banning Firdous Jamal, Mahira Khan didn't have much to say about it. Although, Mahira herself did not do anything to land herself in a controversy but the statement by Firdous Jamal surely landed her in one and even some of the celebrities started saying that Mahira indeed was old and she was not a superstar. The Mahira Khan vs Firdous Jamal war landed Mahira in one of the biggest controversies of her career. People question her acting skills which sparked a long never-ending debate.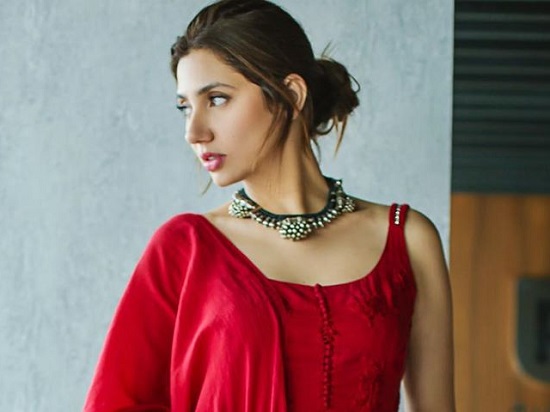 Tuba Aamir
Tuba Aamir became a controversial figure when the news of her second marriage with Aamir Liaquat became public. She was the other woman, a home wrecker who was even criticized by Aamir Liaquat's own daughter. Tuba Aamir has been part of many controversies this year from getting into an uncalled for argument with Aamir Liaquat's daughter to being accused of dressing bold (which later proved was someone else's picture). Then Tuba was also seen on Naheed Shabbir's wedding who too turned out to be a home wrecker. Tuba Aamir has constantly been under criticism and even though she has a fan base too but she continues to get into some controversy or the other.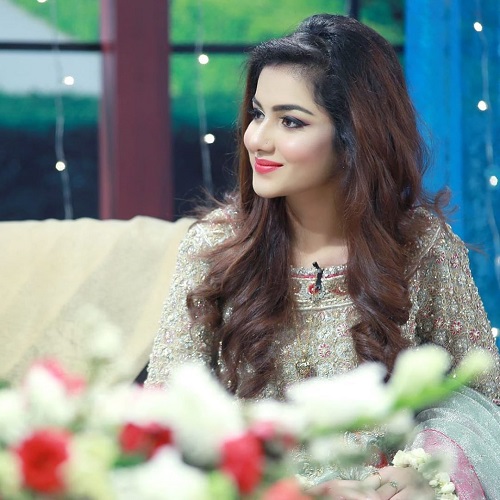 Aamir Liaquat
Aamir Liaquat's statements about his second marriage in his shows and the public show of affection towards his second wife Tuba Aamir once again made him the most controversial celebrity this year. The way he was obsessed with proving that he was right and used his transmission to highlight the love between his second wife and him was seen as an attempt to make his first wife jealous. He also criticized his first wife without taking any names and addressing the issue like it was a joke. Aamir Liaquat also received a lot of criticism from people when his son was undergoing an operation and he was away for Umrah with Tuba Aamir.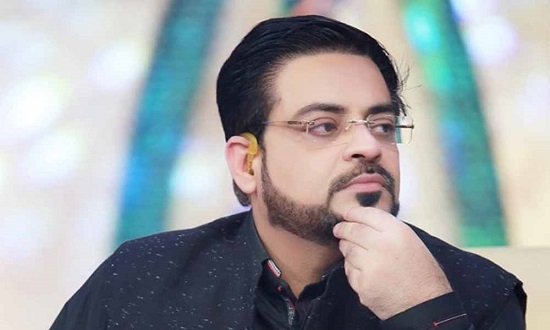 Naheed Shabbir
Naheed Shabbir's wedding pictures went viral and initially most people wished her well not knowing the background. Later on, a well-known journalist revealed the true story behind this marriage. She revealed that Naheed Shabbir's second husband had left his wife and kids without any support at all in order to get married to Naheed Shabbir. The prayers of the people turned into criticism after this news went viral. People were shocked to find out how both of them left their families to marry each other and as a result Naheed Shabbir became a controversial figure.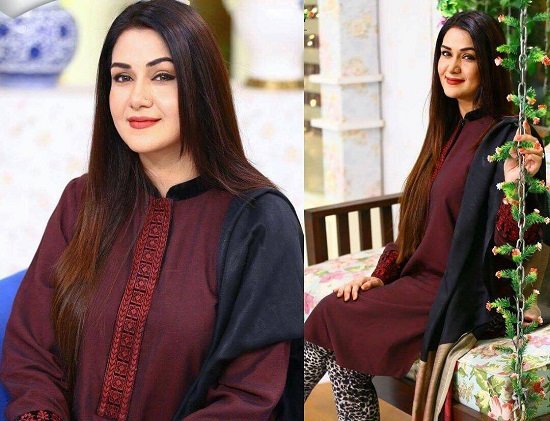 There are some celebrities like Veena Malik, Mathira and few others who literally go out looking for controversies. These celebrities use their controversial behavior to get attention from people. Most of the celebrities on this list however are those who did not want to be controversial but ended up being just that!