There is no denying the fact that the Pakistani drama industry is filled with talented actors and actresses. However, it is also a truth that not every single actor can become a lead actor or a protagonist with the story revolving around them. Therefore, in this case, such actors are required to fill in the gaps and act as missing pieces of the puzzle. In simple words, these actors serve the purpose of being 'the others' in an equation in every other drama.
It won't be wrong to say that all these actors have worked hard and due to the consistency have earned the kind of fame where people do recognize them for their acting skills and screen presence. However, all these actors have one thing in common which is them never being the first preference of the lead hero or heroines. In almost every other drama, these actors are seen as being rejected or pushed back because someone better or more capable comes into the picture. In many dramas, all these actors may start off as the first love interest of the protagonist but the circumstances are never in their favor and they end up being the third person, the unwanted one, the one suffering with unrequited love in a love triangle. It is interesting to note that these are a handful of actors and actresses who are assigned more or less similar kinds of roles where they are never the ones who win at love in the end or in the beginning, are never really the first choice.
Here is the list of the actors who are seen as 'the others' in the Pakistani dramas:
[lwptoc]
Mashal Khan
Mashal Khan is comparatively a fresh face and has a few dramas to her credit but right from the beginning, she has kind of stamped it on her that she is pretty comfortable with the idea of being a thrid-wheeler in an equation. In almost all the dramas that she has been a part of, she always ended up being the other one in the picture with the hero not being over the moon with his association with her. In the drama serial Mere Humdum, she was Gohar Mumtaz's love interest but easily got rejected by him because his parents wanted him to marry someone else. Although she did come back but ended up leaving because she was the other one in the picture.
In the drama serial Thora Sa Haq, as much as she tried to win her love interest over, she lost him easily. In the currently on-air drama serial Dulhan, Mashal Khan is playing the exact same role as she did in Thora Sa Haq where she has conveniently gotten married to a guy who finds his relationship with her burdensome. It would definitely be interesting to see if she ever bags a role where she is the one and only for a protagonist and he doesn't reject her because of someone else.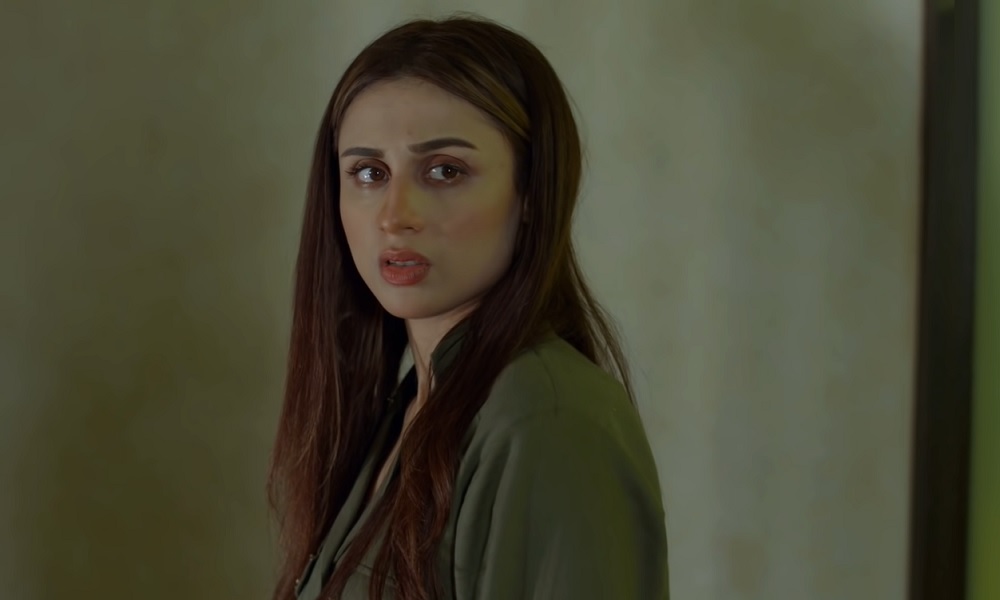 Hina Altaf
Hina Altaf has played so many of these characters that we have lost count of how many times she was rejected because of someone else. Hina Altaf usually gets sidelined when she plays negative characters and even after putting in so much of an effort, she fails to make her Mr. Right cling onto her. In her recently ended drama serial Bandhay Ek Dor Se, Hina Altaf played the role of the other where she started off as lady love of Omar, the protagonist but because Omar fell in love with Mahi and ended up finding out the truth about Roshni, the character played by Hina Altaf, he literally pushed her out of his life. It is nothing short of a burden seeing Hina Altaf playing such roles repeatedly, but then it is not her fault that she is offered these roles in abundance because she really can not pull in the viewership as a lead actor.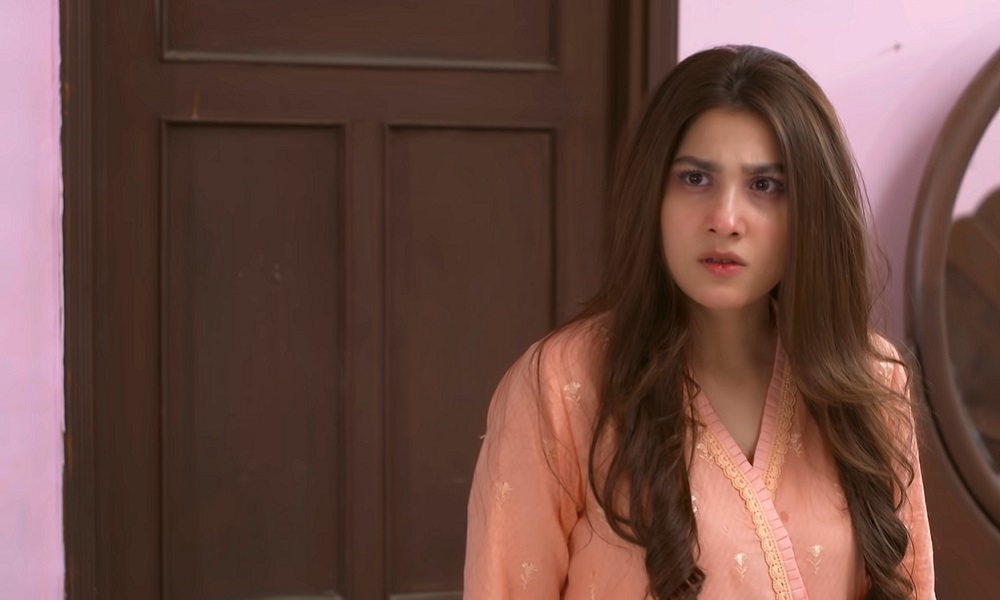 Ali Ansari
Ali Ansari is another actor who has been consistent with his work, this is why at on average he is seen on almost all the channels throughout the year. Ali Ansari is also one of those actors who fit the role of a supporting other perfectly. Many times he starts off as being the very first love of the leading lady but gets pushed away so bad that the girl who once loved him doesn't even remember his name. In the drama serial Muqaddar, Raima loved Haris so much but after her forceful and torturous marriage to Saif ur Rehman, she conveniently forgot about him. In the currently on-air drama Kasa e Dil, he has been freshly rejected by Somya because she understands that his mother doesn't like her and doesn't want Hatim to get married to Somya. Another day, another drama, another 'other' character played by Ali Ansari.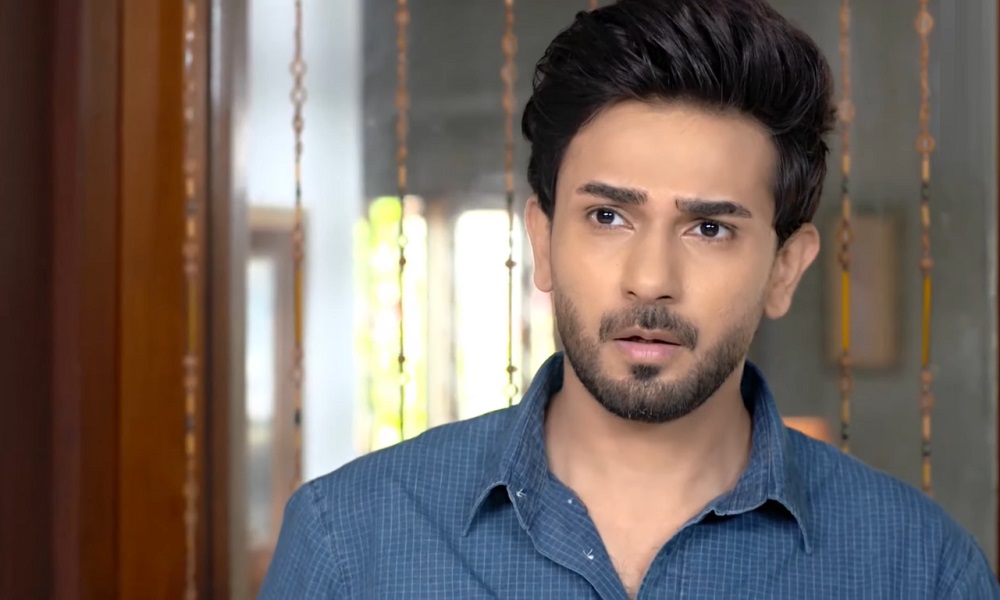 Saboor Aly
It won't be wrong to say that Saboor Aly's career has finally taken off because of her on-going drama serial Fitrat. Before that Saboor Aly has always played smaller and side characters in every other drama with her also never being the first choice of the lead hero. In the drama serial Visaal, she turned against her best friend only to ruin the chances she had of getting married. She manipulatively gets married to Akram but he fails to give her the status and respect that she as his wife deserves. Saboor Aly has done more or less similar kinds of characters and in her upcoming project with Imran Abbas and Urwa Hocane, it won't be wrong to assume that she will be the third person in the equation maybe!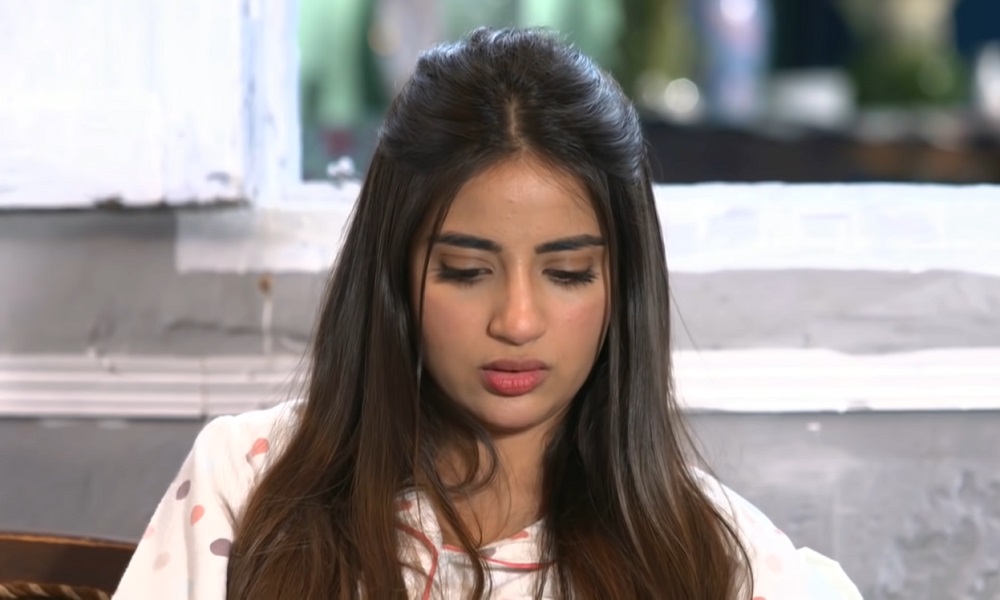 Zubab Rana
Zubab Rana may always play the girl-next-door, miss-goody-two-shoes kind of characters but even after having so many positive traits, she is never the first choice of the leading male characters in her dramas. In the drama serial Rishtay Biktay Hain, she liked her cousin Affan a lot but he did not reciprocate her feelings and she ended up getting married to his younger brother only to get tortured by him. In the drama serial Fitrat, she first fell in love with Arbaz but he also didn't notice her much and ended up getting married to her sister Fariya. Zubab Rana is always seen carrying a broken heart in her dramas with the pain that she hides behind her smile. Tough luck!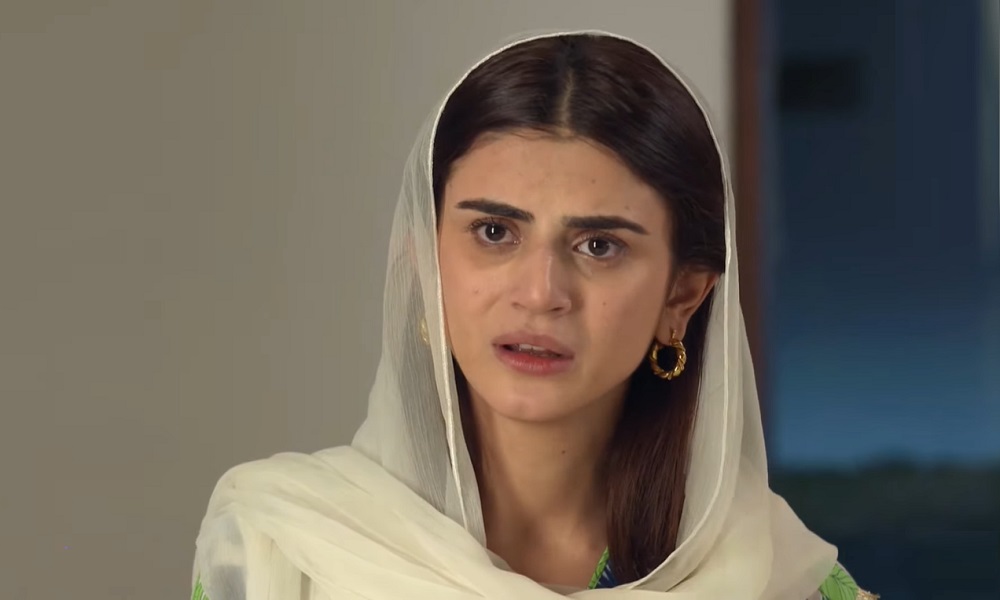 Gohar Rasheed
Gohar Rasheed is perhaps one of the most gifted actors of the industry yet he has never played a role that left an impression on the viewers. He is completely capable of playing a challenging leading role yet he is most often seen as the 'other' man who unknowingly ends up being the reason why two people who love each other cannot be together. Whether it was Digest Writer, Mann Mayal, Raaz-e-Ulfat, or Ishqiya he was never the first choice of any of his heroines. Even when he was part of the drama serial Mujhay Jeenay Du which promised to be an issue-based drama, his character was more or less the same. Since his characters are the same, Gohar Rasheed's performances in these dramas also were similar to each other.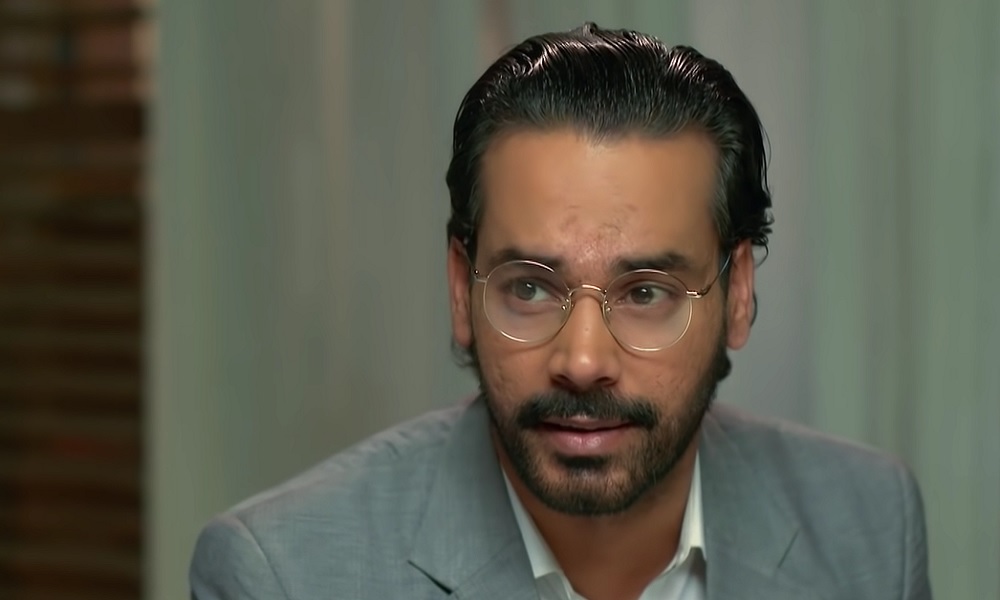 Shehzad Sheikh
Shehzad Sheikh has definitely come a long way and now has a strong screen presence more than ever but this can not be overlooked that he too has played the role of the other in quite a lot of dramas. The best and most recent example has to be Raaz e Ulfat, a drama that got a massive viewership and the end that people rejoiced over because Mushk ended up ditching Irtiza and in the end, an undesirable Ismail Miya ended up having more brownie points than him. In the drama serial Khud Parast, Shehzad Sheikh's character was never Uswa's first choice and even after getting married to him, she could not wait to get out of that marriage. Similarly in Deewar e Shab, Gaiti first loved Khayyam but then came along Salar and when she didn't have any choice left, she chose him in the end.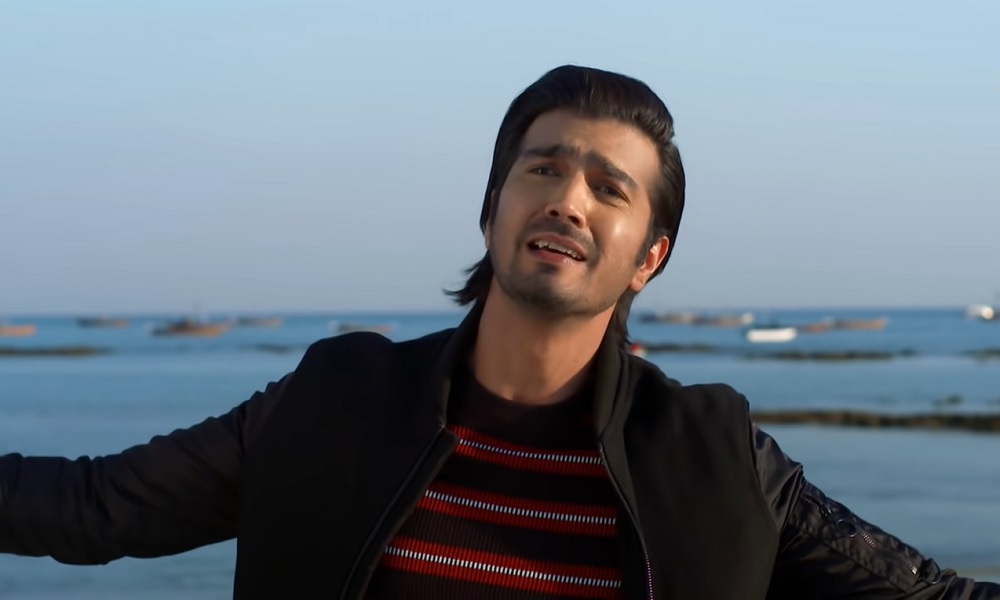 Haroon Shahid
Haroon Shahid is a relatively less experienced actor but he has already worked with some of the biggest names of the Pakistani television and film industry. He is a singer turned actor who is being typecast perhaps because of his acting style and perhaps because of his 'innocent' looks. His roles in drama serials Khaas, Do Bol, and Muqaddar fell in the category of 'others'. Although his role in Do Bol started off as the main hero who was the 'first choice' but he ended up being the 'other' in the lamest manner possible! In all his dramas he was the 'other with the weakest personality. Except for the drama serial Khaas, the viewers had no reason to feel for his characters. He barely fought for the love of his life and his khamosh, unwanted, love slowly died down in Do Bol and Muqaddar. Haroon Shahid really needs to stop choosing such projects in which he is continuously playing such side roles. Even if he chooses to play the 'other' in dramas he should at least make sure that the characters he plays have some strength and screen presence.
Even in his debut film Verna, he played the role of the 'other' even though he was 'supposed to be' the main lead! The way his character was conveniently relegated to the background to such an extent that it was unbearable watching this good-for-nothing man on screen. The story completely revolved around Sara, played by Mahira Khan and if any other actor or character left an impact it was that of the villain. Therefore, even though Aami was supposed to be the main lead in the film, he ended up playing the most useless character which could easily pass as the 'other'. In other words, Haroon Shahid played the 'leading role' in a film that technically did not have a leading man! All of those viewers who have seen the film will surely agree with us.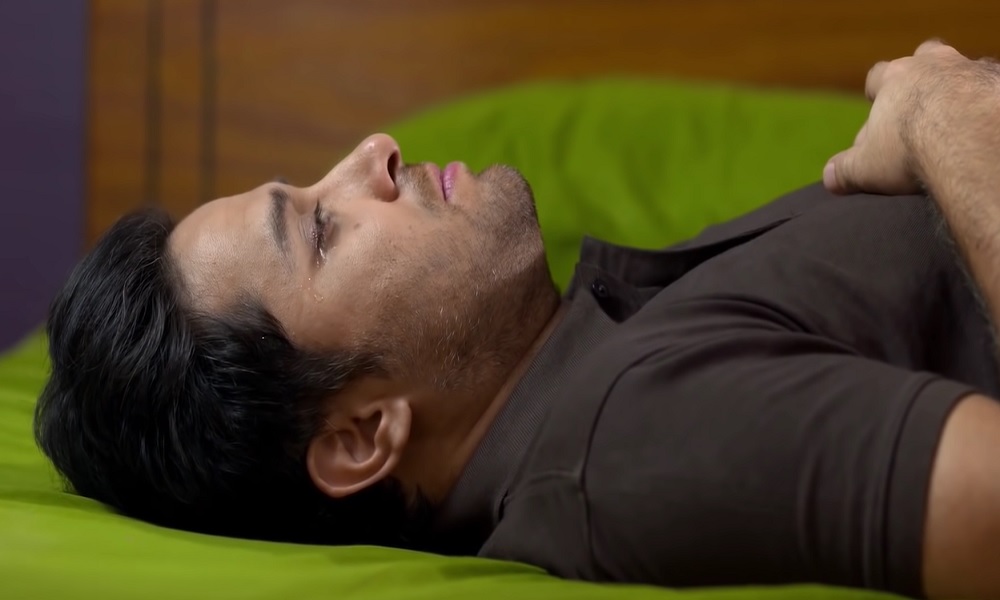 Hira Tareen
Hira Tareen is a stylish and talented actress who really shouldn't be playing the 'others' roles in dramas yet she has been seen chasing men who are already committed to others more than once. If she isn't playing such a character, she is most often the supporting character making the leading lady of the drama miserable in some way or the other. Her characters in Tum Kon Piya and Khaas both showed how an independent and beautiful young woman literally goes after men who are either clearly not worth the effort or are least interested. Although the kind of characters Hira Tareen chooses to play have a better 'ending' than the ones most of the actors on this list have been seen playing, we do feel that she is capable of playing much better characters. Even though Hira Tareen has only acted in a handful of dramas, her choices have not been the best. We expect someone like her to make better choices in the future.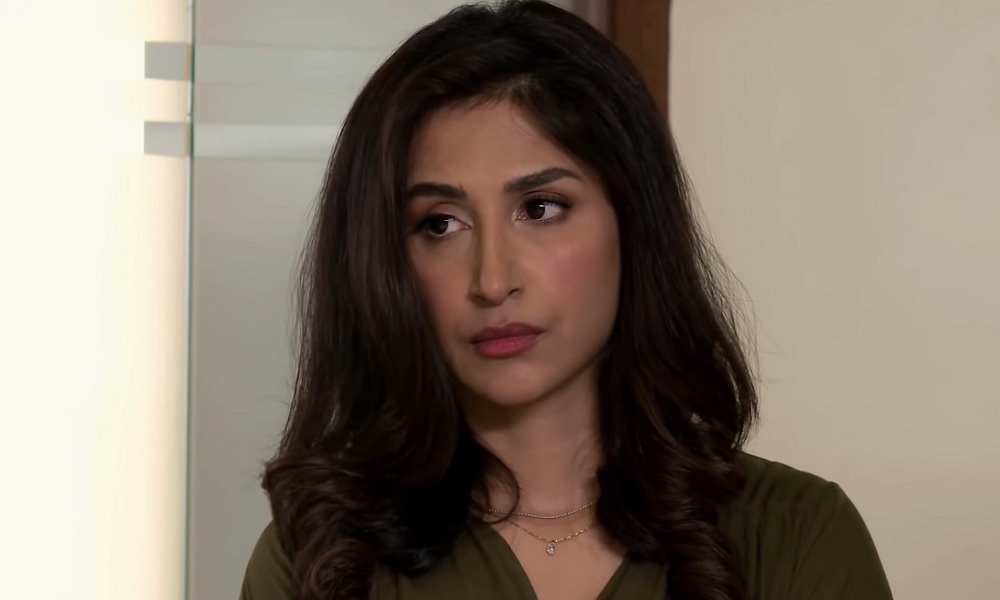 Danish Taimoor
Danish Taimoor has definitely carved a new identity for himself ever since he decided to continue working in dramas after announcing that he was only going to be working in films. Even though Danish Taimoor has played some impactful roles in the past such as the one he played in Rehaii, now he is often seen as the 'other' in drama. There is no denying the fact that he has a screen presence and manages to impress in most of these roles but he is clearly being typecast now. Whether it was Ab Dekh Khuda Kya Karta Hei or Deewangi, he was the one person the heroine did not want to be with yet he forced himself into her life and ended up paying the price. He played the character in Ab Dekh Khuda Kya Karta Hei so well that it seems the producers are convinced that this is the role he should be playing repeatedly. In Mehrposh he played the role of the 'other' with the least bit of impact. In this drama as well even though Shah Jahan loved Mehru and did not want to be the home wrecker, he ended up doing just that! Even after that, Mehru chose someone else and he ended up being the third option in the drama.
Danish Taimoor has been playing similar roles which are leading characters but they are hardly ever the first choice of the heroines. He needs to break the cycle and play a role that is different from the ones he has played so many times already. Whether he is shown as a rich brat or a middle-class young man struggling to keep it together, the scenarios are more or less the same.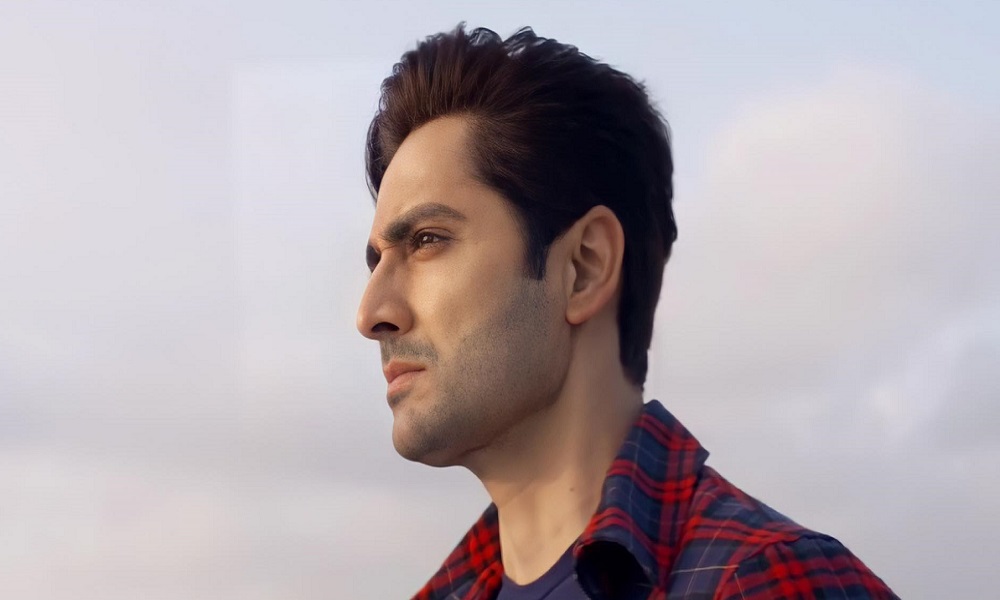 Komal Aziz Khan
Komal Aziz Khan is another actress who has played two roles that fit in the 'others' category back-to-back. In the drama serial Raaz-e-Ulfat she played the role of Sehba, a pretty, young, and educated girl from an affluent background who desperately went after not just one man but two! It was difficult to understand Sehba's desperation at times and Komal Aziz's over-the-top performance did not help! Mein Na Janoo was another popular recent drama serial in which Kiran, the character played by Komal Aziz pursued Nehad's character even though she knew that he was madly (quite literally) in love with her cousin Saira. The kind of characters Komal Aziz chose to play recently were more desperate than all the other 'others' on the list. Her characters were also such that they left absolutely no impact.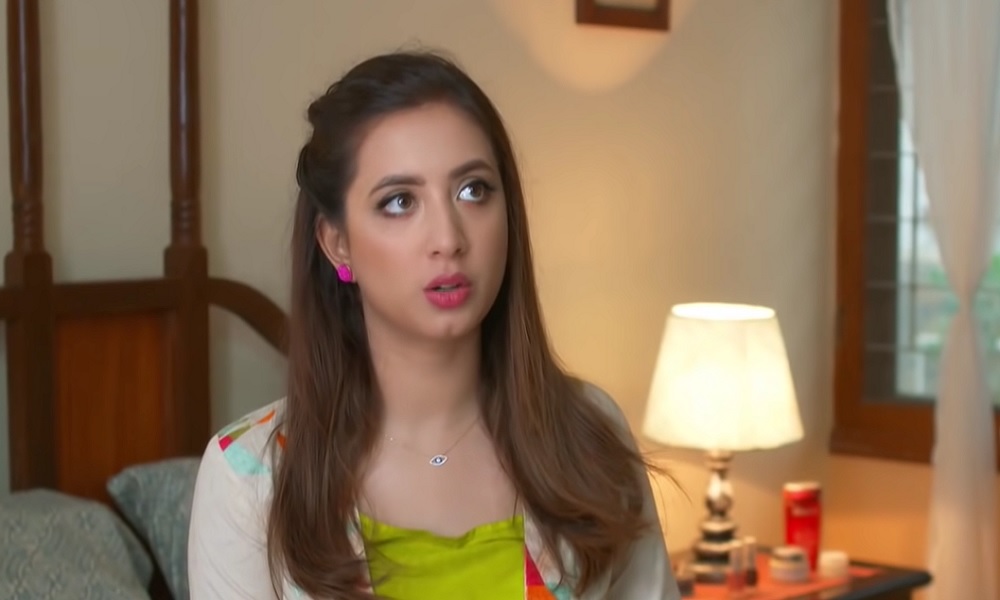 Share your thoughts about these 'others' in Pakistani dramas. Feel free to add more names to the list.