The drama "Udaari" is not itself a big hit but its also bring great fame to the excellent actor Ahsan Khan for his great performance in the role of Villain as "Imtiaz".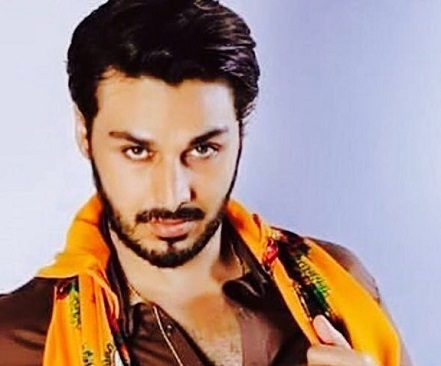 Ahsan is receiving applause for being the cruelest villain not only from his home country but also from Indian celebrities. Lately Aditya Pancholi and Zarina Wahab from India contacted Ahsan Khan and congratulated him for his spectacular performance in the play. They told him they watched the play on YouTube and found his acting very realistic and impressive.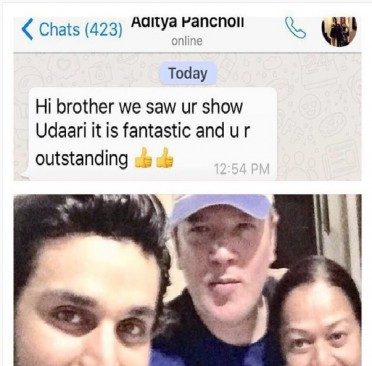 While acknowledging the love of cross border friends Ahsan Khan posted a screen shot on his official page on Instagram.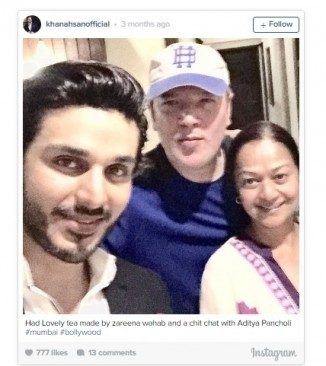 In a statement Ahsan Khan also shared that Reenay Roy is also watching her Drama and appreciated him for his acting.
No doubt that this superb Actor who was previously appreciated as a hero in all the dramas has proved his talent in a wicked role too.
source courtesy: tribune.com.pk/story/1164437/ahsan-khans-performance-udaari-earns-praise-bollywood/