Shaz Khan is playing a pilot in the much awaited film, Parwaaz Hai Junoon.
The actor reportedly has acrophobia that is fear of heights. However, he is working day and night to overcome his fear.
"Yaar, the only thing I had in mind was that it was a bad idea," Khan laughs, while speaking to The Express Tribuneover the phone. "But then, I was like you gotta do what you gotta do in life. I dive towards my fears and try to overcome them because that helps you grow as an artist. "
With the help of a co-pilot, Khan performed a close quarter dog fight with another Marchetti. These jets were last used in World War II so they are good for mission and formation exercises but don't even come close to the capability and control of the F-16.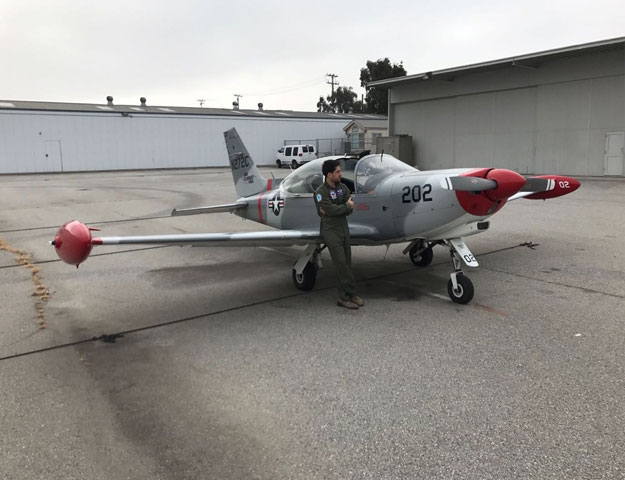 "The preparation process for this role was the same as any other role that I've done. In the end, you have to find the truth in the character. That is why I feel going up in the plane was important. This way, you are able to find a psychological relationship with the character."
"I want to be able to hook into the character and actually feel the sensation," he says, adding that the flight was going well until the co-pilot handed over the controls. "As soon as I got the controls, I started shivering, and as soon as I inverted the aircraft, I could feel the breakfast coming up in my throat. Man, I learned a lot!"
Shaz has been previously seen in Moor and Dobara Phir Se. The way he has tried to approach his character has helped him overcome acrophobia.
"I used to be really scared of even jumping off a ledge 20 feet above the water. Slowly and gradually, I did a few things that allowed me to get over it. This flying experience was obviously a huge step in getting over my fear and sky diving will be the last"