We get to see countless number of OST's of dramas every year. OST's are an integral part of any show as it serves as a source of marketing strategy for the show. Producers invest heavily in OSTs and a show is considered incomplete without one. Even if the cast is average and fails to catch the audience's attention, then a melodious OST can definitely be useful to attract viewers.
Here are the top 10 OSTs that certainly got my attention last year:

1) Dil-e-Muzter:
Dil-e-Muzter's OST tops my list because it not only has the melodious voice of Alycia Dias, but also the beautiful lyrics written by Imdad Hussain. The song was composed by the very famous Waqar Ali who has given us the most popular OSTs over the years.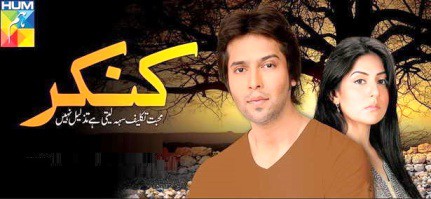 2) Kankar:
I was a bit confused about which OST to put on the first place because my two favorite OSTs of this year are of Kankar and Dil-e-Muzter, but Dil-e-Muzter gained extra brownie points for the beautiful poetry in it. Kankar's OST 'Yeh Sheesha dil maskan tera' is once again sung by Alycia Dias and composed by Waqar Ali.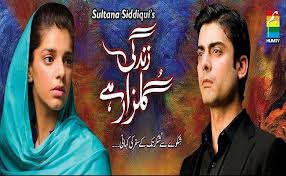 3) Zindagi Gulzar Hai:
Every aspect of this show was brilliant; the story, cast, direction, and production. Then how is it possible that its OST would not match up to the viewer's expectation? The OST had two version; male and female. The male version was sung by Ali Zafar while the female version was sung by Hadiqa Kayani. Both versions were superb in their own place. The female version had a slower tune while the male version was more upbeat. The song was composed by Shani Haider and lyrics were done by Naseer Turabi. I must say, this song was a beautiful composition!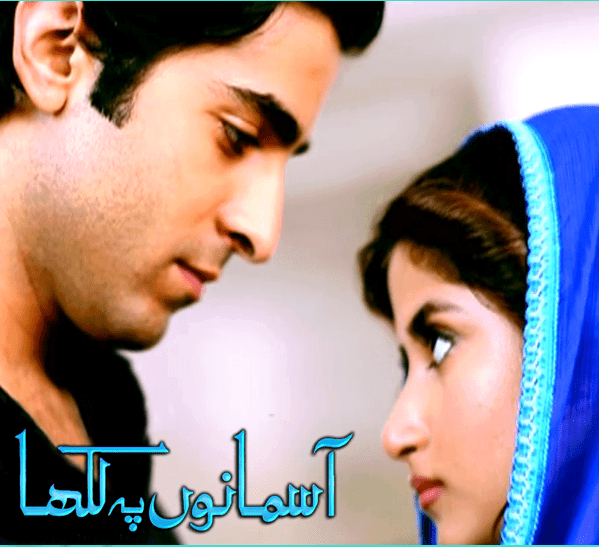 4) Aasmanon Pay Likha:
This show and its OST generated interest amongst many viewers when its promos went on air. The show did not live up to the expectations of many, but its OST definitely did. The OST is sung by Sohail Haider who has given us countless hit OSTs in the past of shows like Dastaan, Mastana Mahi, and many more.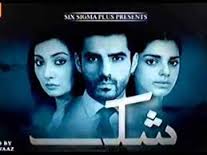 5) Shukk:
When Shukk's promos went on air, they did not interest me at all because the show seemed to have a very typical story. However, its OST is what captured my interest and I was hooked to it. Then after watching an episode or two by fluke, I had to change my perception about the show too. It's a typical story portrayed in a very different way! The OST is sung by Nabeel Shaukat Ali (Surkshetra's winner). He has a brilliant voice which just makes you want to hear the song again and again.

6) Numm:
This show might have hugely disappointed us all, but it OST is definitely a winner. If I had to point out three things good in the show, then it would be Fawad Khan, Sania Saeed and its OST. Its OST 'Mumkin Hai Chashm-e-Numm' was written by Ahsan Talish (the director of serial), and composed by Muhammad Agha. The song is sung by the talented Faiza Mujahid who rose to fame by the song Bandya Ho from the 2006 film, Khuda Kay Liyeah.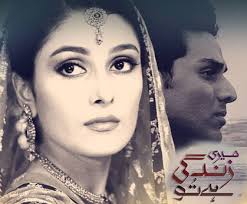 7) Meri Zindagi Hai Tu:
The next OST in my list is of the show 'Meri Zindagi Hai Tu'. The show might have not gained popularity but its OST definitely has. It is sung by Nouman Javaid and Shabnam Majeed. A beautiful OST which leaves one spell bound! The lyrics and composition both are absolutely brilliant!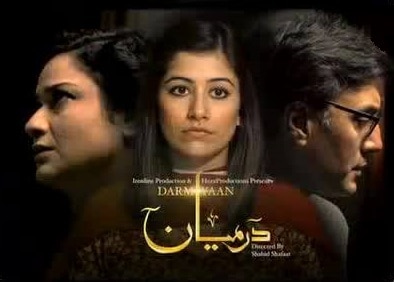 8) Darmiyaan:
'Khalish aur khushi ke darmiyaan' is another beautiful OST sung by Nabeel Shaukat Ali who has once again weaved magic with his voice. The song is composed by Sahir Ali Bagga and the lyrics are penned down by Mubashir Hassan.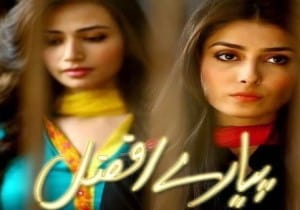 9) Pyaray Afzal:
What I really like about Pyaray Azal's OST is its beautiful lyrics! 'Jane woh kaise log thay…' is a very well composed and written song which instantly caught my attention when it was played during its promos. The song is sung by the popular composer and writer, Waqar Ali. He has proved that he is not only a good composer, but also a great singer.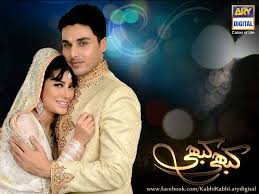 10) Kabhi Kabhi:
The uniqueness in the OST of Kabhi Kabhi lies in its different tune. The song 'Kabhi kabhi wafa mili…' is very well composed by Waqar Ali and it is sung by Alycia Dias. The simple but unique lyrics are written by Khalil Ur Rehman.
Other than the 10 OSTs above, there have been a few others that have captured our interest like the OSTs of shows like Ranjish Hee Sahi, Pachtawa, Ek Kasak Reh Gaee, Talkhiyaan, Adhoori Aurat, Khoya Khoya Chand, Mujhe Khuda Pe Yaqeen Hai, and Mere Humrahi.
Feel free to add to the list!
Mariam Shafiq