Supporting characters play a pivotal role in dramas. A solid supporting cast can change the overall quality of the drama and the impact which it has on the viewers. In our dramas, mothers are an integral part of the story because very often they effect the lives of the main leads in more ways than one. They are key to move the story forward and many time they make it even more interesting. Whether they are in a positive role or in a negative role, their characters are most important after the main leads. Fortunately, we are blessed with some amazing actresses and they are immensely talented.
Here are top 5 actresses who are best at their craft:
1. Saba Hameed
For me she is the best of them all and top of the ladder. Whenever I watch her portraying a character, I feel she would have been the only one who could have done this character and no one else could have done it like she did.. She is perfect, she can pull off any character and she nails it every time. Saba Hameed is the most versatile actress I have seen. Saba has given us some outstanding performances in 'Baraat series, Manjali, Qaid-e-Tanhai, Pyarey Afzal, Dillagi and list goes on and on. Recently she is acting in Muqabil and she is outstandingly portraying the character of Shehnaz. You won't find any flaws in her acting. The best thing about her is that she always challenges herself and comes up with different characters almost every time. Rabia of Baraat sreies, Zareena of Manjali, Ruqqaiya of Pyarey Afzal and Zulekha of Dillagi are my favorite characters that she has portrayed and you can't right her off when it comes to comedy especially after watching her comedy in family front. She is an institute of acting. It's literally understood that when you watch her portraying a character, you just relax because she is not going to bore you or irritate regardless of the story and you won't find her acting below par. I hope she keeps giving us phenomenal performances in her upcoming projects. She is a wonderful human being as well. Saba is one of those people who feel pain after seeing the misery and helplessness.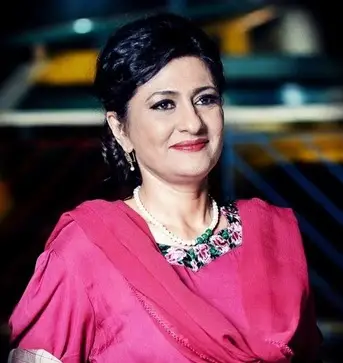 2. Samina Peerzada
She is another great actress and has an aura about her. She is best when it comes to portraying a loving, caring, generous and a self made woman. I was fond of her as Kashaf's mother in Zindagi Gulzar hai and she has given us splendid performances in Durr-e-Shahwar, Dastaan, Rehai and in Mera Naseeb. She is a natural actress and she pays attention to every detail from make up to styling. Simply, she is glamorous. Now let's flip the coin and see the other side of the coin and on the other side of the coin you will find 'Tai Amma' of Meri zaat zara-e-benishaan( the most viewed drama on Geo TV to date), a 'jhooti', 'Makaar' and a jealous woman who destroyed the life of her own son because of hate and her blind love for her son. She portrayed that negative character splendidly. Samina Peerzada has also done some movies in 90's and a very famous movie of Shaan, named Bulandi is also one of them. She is a lady to adore and she makes us feel her presence in every project that she does. Artists in this industry love her work ethics and for the young actresses, she is an inspiration and a role model to follow.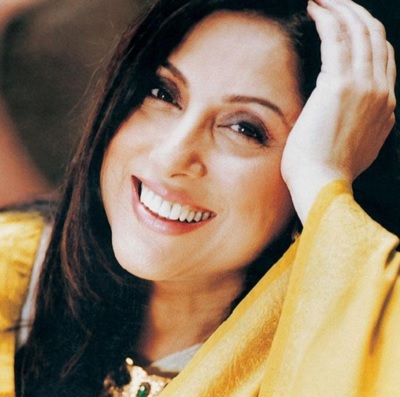 3. Bushra Ansari
What you can say about her? 'She is an all-rounder', this is the best sentence to describe her. I mean she can act, sing, write, dance and mimic. Bushra Ansari is by far the best actress when it comes to comedy and mimicking someone. It has been almost 50 years since she is working in this industry. Bushra Ansari was introduced as a child artist in PTV's special program for children. She took off from that show and hasn't gone down yet and she won't be bcz she is a legend. Who can forget her phenomenal performances in fifty fifty, Anghan Terha and Baraat series? Saima Chaudhary from Faisalabad is the best character for me that she has portrayed. The best thing about her is her adaptation. She observes, changes her accent and starts portraying that character and rest becomes history. A recent example was Udaari in which she played the role of Sheedan and for people who don't know, she wrote her character's dialogues by herself because Farhat Ishtiaq wasn't much familiar with sariki. Before Moin Akhtar died, people used to say that Moin, Umer Shareef and Bushra Ansari are the triangle of Pakistan's comedy. Her performances in Balqees Kaur, Mera Naseeb and Mere dard ko jo zuban MIley are admirable and proof that she is not one dimensional. I hope she entertains us for many more years to come.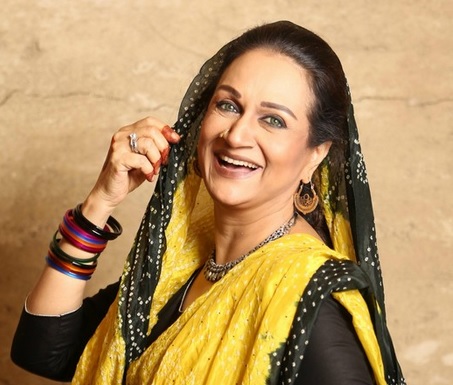 4. Hina Khawaja Bayat
She is a late addition to our industry but a valuable and outstanding addition to our pool of mothers. After watching her act, you ask yourself that where was she before and what was she doing? She is graceful, very well mannered and a vocal personality. She can pull off any role and after watching her in any character, you feel she is very comfortably doing it. She has quite a decent amount of dramas to her credit even though she is in this industry only for 7 years. Some of her notable work is in Zindagi Gulzar Hai, Aunn Zara, Humsafar, shehr e zaat, Aik Nayee cindrella, Mera Naam Yousuf ha and recently in Dil banjara.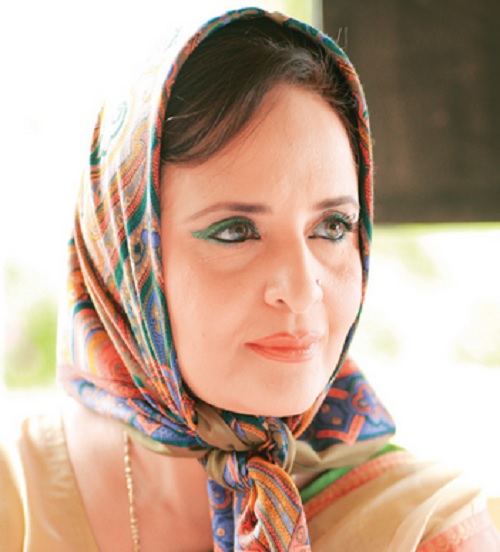 5. Samiya Mumtaz
She first appeared in Shahid Nadeem's directed drama serial "Zard Dopehar" (The Yellow Noon) aired on PTV in 1995 but then haven't worked for a while. She came back and played the role of Saba in Meri zaat zara e be nishaan as leading lady which was a blockbuster and she became popular but the age wasn't at her side so she ended up being a mother almost in every other drama but that doesn't stop her to show her immense talent. She has worked in Maaye ni, Ali ki Ammi, Ranjish hi sahi, 2 saal ki aurat, sadqey tumhary, Udaari and many others. She is a great actress and arguably she has played the role of most hateful mother in a drama in sadqey tumhary. She is a simple, down to earth, generous and a happy go lucky personality. She has also worked in two movies, 'Dukhtar and Moor.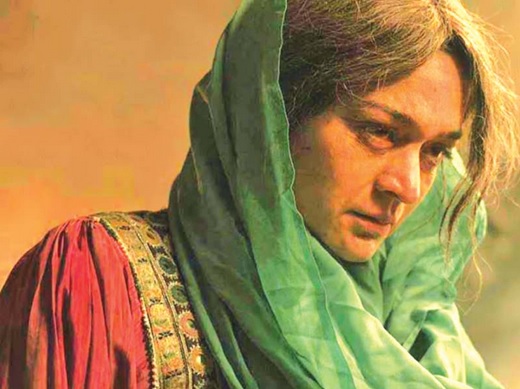 So do you agree with me? Please share your opinion. There are some other actresses who could have been in this list like Saba Faisal, Shamim Hilali, Rubina Ashraf, Samina Ahmad and Sakina Samo etc. Feel free to add anyone or even subtract. This list is according to my liking.
PS: I beg your pardon if you find any mistakes especially grammatical errors. I have proof read as much as I could but even then if there are any mistakes, please point them out politely.
Ahsan Arshad