There is no denying the fact that this decade brought the Pakistani drama industry back to its glory. Pakistani dramas have always been popular all across the world because of their realistic storylines and convincing execution which strike a chord with the viewers. Pakistani dramas have always had a special place in the hearts of the audience because they have always brought the attention to the real-life issues and with brilliant direction and acting, they have compelled the viewers to appreciate the kind of art and talent Pakistan has and also because the viewers see themselves and their real-life stories being reflected in these dramas.
At the beginning of the millennium Pakistani drama industry underwent a slump because the Pakistani audience got used to watching never-ending Indian dramas. During that period, where some of the channels stayed true to the essence of the Pakistani dramas, there were others that started following the pattern of Indian content only to keep their viewership intact. At this point, there were two kinds of dramas that were being produced; the original Pakistani content suffered from low ratings but they continued to push through and those who started copying Indian content were heavily criticized as well. However, with the banning of Indian content on Pakistani channels right before the beginning of the new decade, the Pakistani drama industry picked up the pace and started producing a lot of dramas that kept the viewers engaged and entertained.
During this decade, the Pakistani drama industry covered a spectrum of subjects that dealt with a lot of real-life issues. There were hardly any dramas that were based on fiction because mostly the drama writers advocated writing about reality in order to create awareness and show the actual face of society. In retrospect, all of this worked and now the Pakistani drama industry is standing at that stage where it is back to its glory, with immense popularity and worldwide viewership which goes to show how much Pakistani content is appreciated and loved by the fans and audience.
Here are the topics that were covered in Pakistani dramas this decade:
Sister Rivalry
It won't be wrong to say that Maat of Umera Ahmed gave the writers a new idea to play with and explore further. This has been a pattern that most of the Pakistani drama writers follow where after the popularity of one subject or topic, they start using the idea in every other drama and come up with their versions of it. Maat was a drama that was definitely new for the audience and they were intrigued by the story and well-written characters. However, after seeing the popularity of Maat, the drama writers forgot that such topics should not be normalized or used so callously because, in the end, they do leave an impact of their own kind in the minds of the audience.
After Maat, Pakistani audiences got to see a lot of dramas that revolved around sister rivalry and mostly all of them covered how one sister was trying to snatch the husband of her other sister – this is what sibling rivalry was reduced to in Pakistani dramas. The current example is that of Jalan, which is based on the exact same issue with the younger sister trying to get her elder sister divorced so that she could settle with her husband. This has to be one of those subjects which have not done any favors to the audience and are used by the channels and drama makers purely for the sake of ratings and viewership.
This is one of those sensitive subjects that has never sat well with the audiences that the dramas are made for and repeatedly, the viewers have shared their resentment towards it but unfortunately, drama writers still have to realize that. In some of the dramas like Kashf and Meherposh, although the subject is not purely about sibling rivalry such tracks have been added which makes one wonder why is it so easily and casually shown that it is alright for a girl to fall in love with a man she knows is committed to her sister?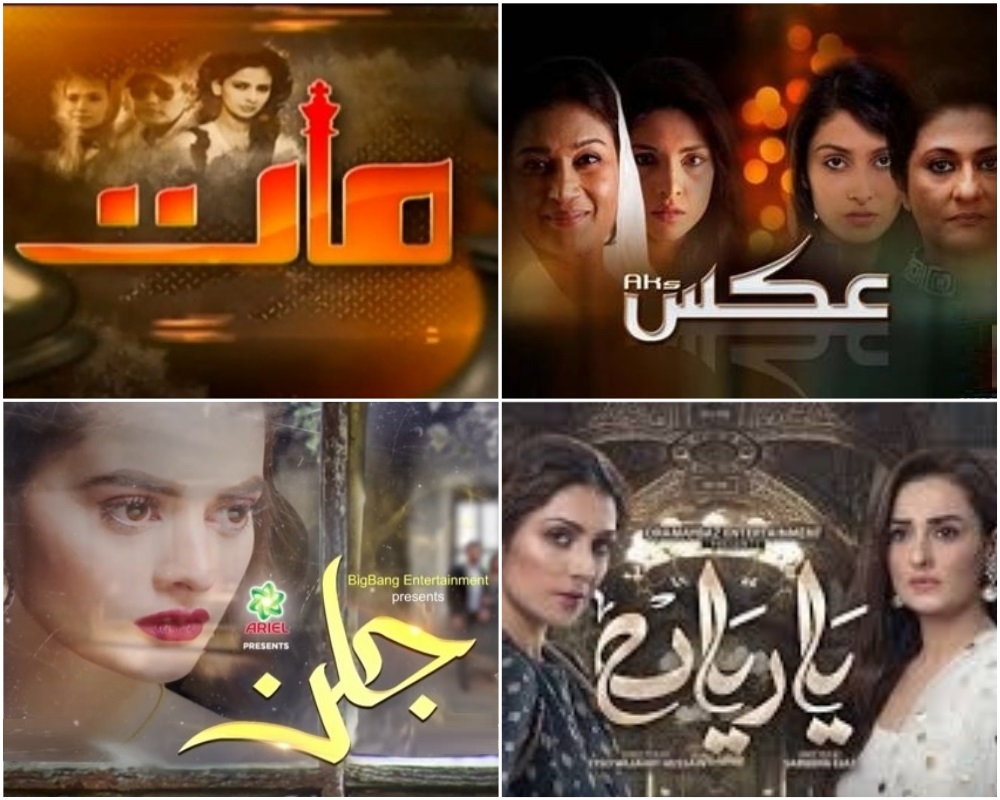 Social Issues
We all agree that television is the ideal medium for writers to spread awareness about social issues. Since people from all walks of life tune into dramas, through these dramas, the producers can get their message across without compromising on the entertainment value. In this decade, there were many popular drama serials which were promoted as issue-based dramas. There were some which fit the bill completely and then there were others which turned out to be a complete disappointment. The writers through dramas such as Zindagi Gulzar Hei, Durr-e-Shehwar, Ullu Baraye Farokht Nahi, Udaari, Dar Si Jati Hei Sila, Sang-e-Mar Mar, Muqabil, and many others attempted to spread awareness about different social issues while keeping the viewers engaged.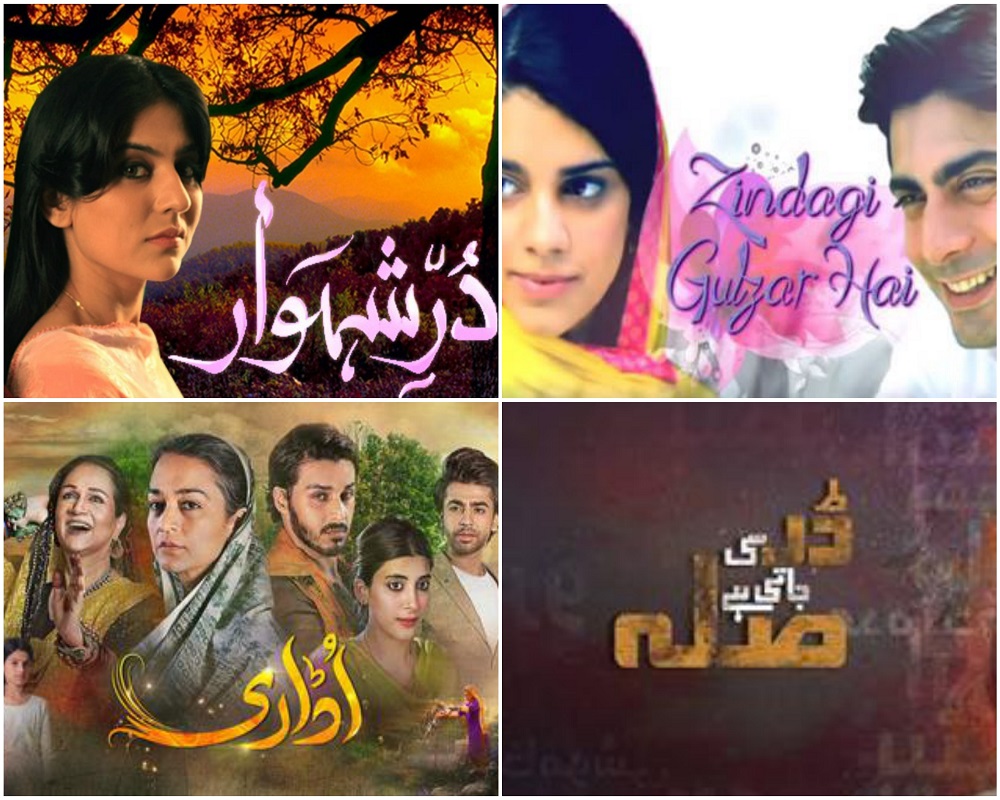 There were other dramas that went off track as well and could not deliver. ARY in particular used social issues to promote certain dramas but there were very few of them which actually left an impact. The social issues were used to get the viewers' attention and these topics were not handled sensitively and wisely. Dramas such as Chup Raho and Ghairat completely failed to leave an impact and even went downhill as the story progressed. This trend of making dramas on social issues continues to grow and even this year we already have some dramas which were promoted as issue-based dramas.
Love Stories
It won't be an overstatement but if there's one subject that Pakistani drama writers know how to do justice to without a fault, it is love stories. Pakistani drama writers most certainly know how to create magical and absolutely beautiful love stories that showcase all the emotions of the two people involved. All those dramas which focus purely on the love stories have always done well in terms of popularity and viewership because this is the kind of entertainment people look for at the end of a long day. Love stories help the viewers unwind and mostly fit the idea of entertainment for a lot of people.
It is always interesting to see two people falling in love and feeling all kinds of emotions. Love stories also have a fair share of negative scenarios that work against the couple but then there is nothing more rewarding than to see two people withstand every obstacle and be together at the end. In some scenarios, the writers also show star-crossed couples who no matter how hard they try can't be together but then it's all a part and parcel of love stories where some couple find their happy ending and others live with the idea of being in love with their beloved. Pakistani drama industry has produced some terrific love stories over the years with amazing chemistry between the on-screen couple and most importantly, display of love without close proximity between the two individuals.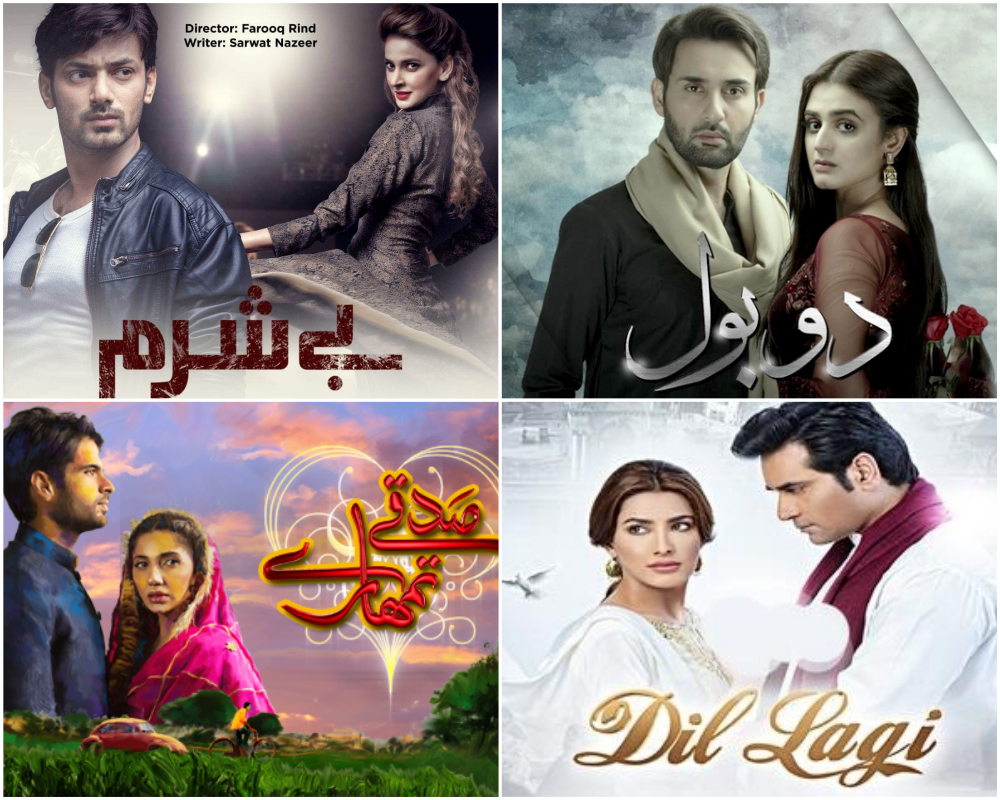 Victims Turning Into Survivors
This was the best trend that was appreciated by the viewers and as a result of that, the producers were keener on making dramas that showed victims as survivors. The viewers have watched many stories of rape victims on Pakistani television but most often these stories did not show the victim as a survivor. Rehaii, Udaari, Dar Si Jati Hei Sila, Muqabil, Ruswai, Khaani, Inkaar, and other popular dramas from 2010 to 2020 showed how women who had the most tragic past, ended up getting stronger with time and fought their own battles. Those Pakistani viewers who were sick and tired of watching women suffer in Pakistani dramas found these storylines refreshing.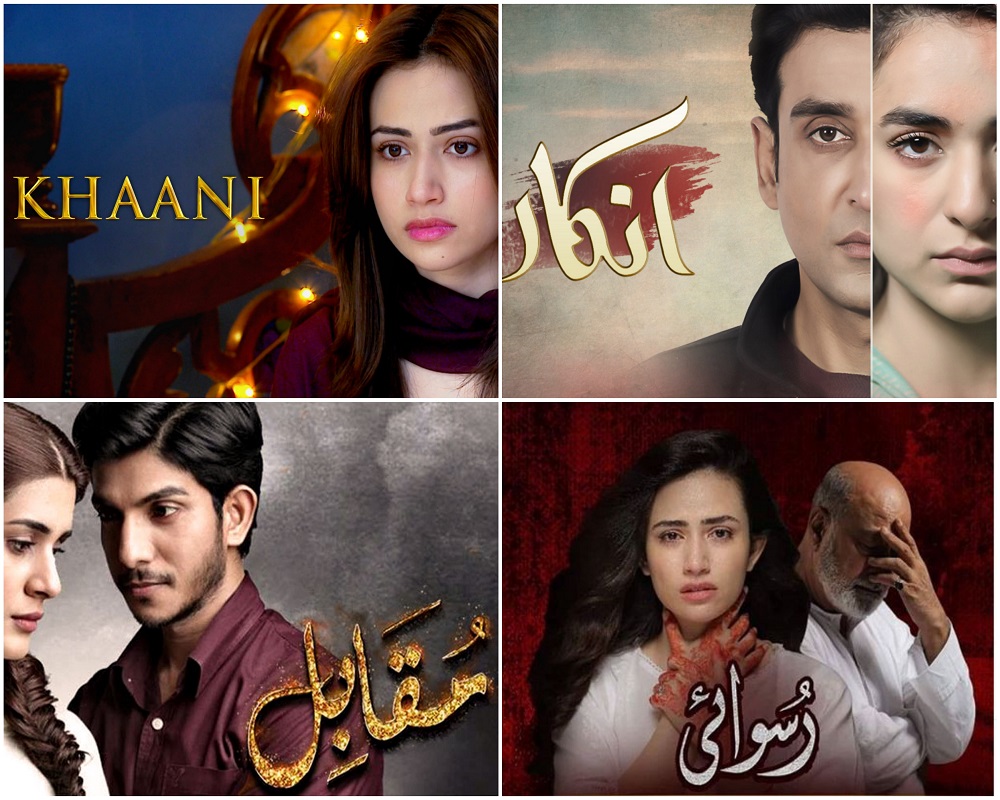 Family Politics
No Pakistani drama is free of a fair share of family politics. No matter which story it is or what the dynamics of all the characters are, there are hardly any such dramas which do not cover the family politics. It seems to be a done deal that before even tuning to any drama, Pakistani audience is immune to the fact that they will get to see a lot of family politics and this is the reason, it comes as a surprise when the viewers come across a handful of dramas which do not show people scheming and plotting against one another.
This has to be one such subject that is heavily used and prevalent in almost all the Pakistani dramas because by using such scenarios, the writers seemingly add a lot more flavor to the drama and attract viewership. It has come to a point where the writers feel no drama is complete without family politics, this is why even in those dramas where there doesn't seem to be a need of it, such tracks are added on the side to be used as fillers to show the existence of that unit of society or people who heavily believe in conspiracies and politics.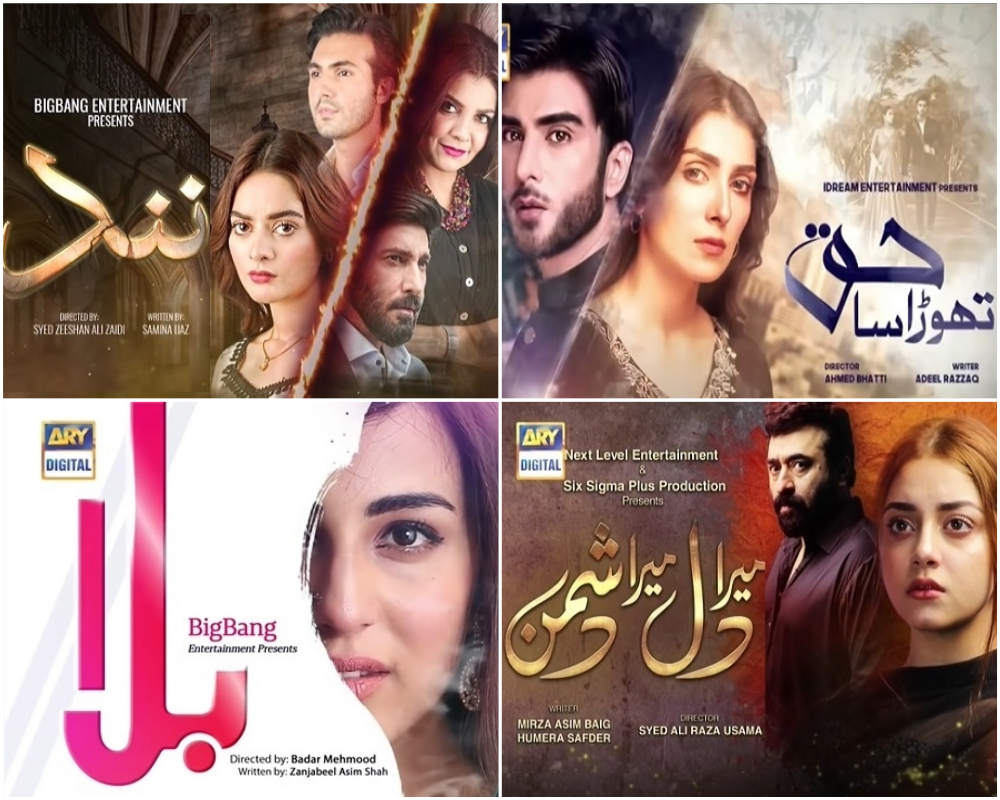 Love Triangles
The main plot of almost all the Pakistani dramas revolved around love triangles. There were only a handful of dramas which managed to dodge this bullet! Some of these stories were convincing and others just put the viewers to sleep. There were clearly a lot of viewers who enjoyed watching these love stories unfold on screen. Love triangles are a favorite among the general public therefore they were exhausted to the limit. That is why even when there was no need to add such tracks to the storyline, some of the writers still went ahead and did so. Pyar Ke Sadqay is a recent example of one such drama that did not need a love triangle but even then Shanzay fell in love with Abdullah so that the viewers would be left wondering whether Abdullah would leave Mahjabeen or stay with her. The most-watched dramas of this decade such as Daam, Dastan, Mera Naseeb, Alvida and so many other dramas had love triangles. These were definitely good dramas with such a storyline, there were many other examples which were not impressive.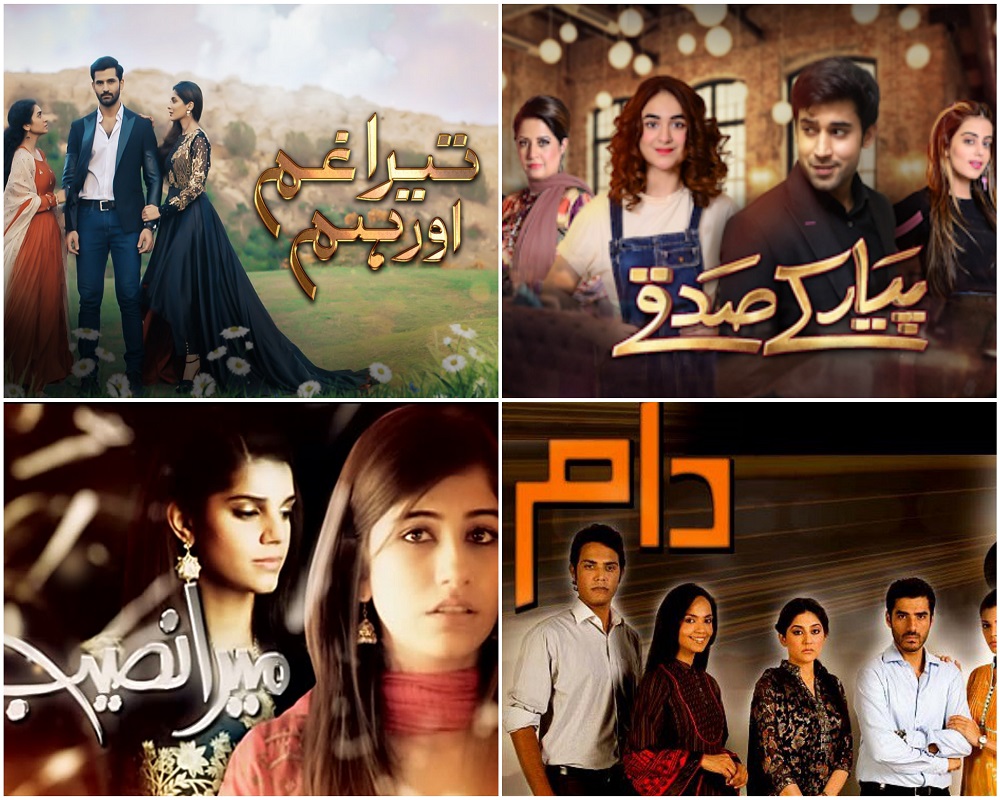 It is almost as if our producers and writers got more fixated with love triangles as this decade drew to a close. In order to add some 'spice' to these love triangles, they introduced vengeful heroes and heroines who found it impossible to let go of the 'love of their lives' even after they got married. Ishqiya was one such recent example and it was such a big hit! Most often sisters are the ones who fall in love with their brothers-in-law which leads to a situation which we all hate but it is the kind of love triangle our writers have been obsessed with!
Mental Health Awareness
This is the new domain that is being explored in Pakistani dramas with one drama after another exploring the subjects related to mental health. These stories are being written with the intent of normalizing and opening the discussion about the fact that there are a lot of people amongst us who suffer from different mental issues and disorders, which can be treated and need special attention by those surrounding them. So far, where some of the writers have been able to do justice to the subject, others have failed miserably because these sensitive subjects are not only hard to dramatize, but require a lot of research in order to be portrayed accurately, bearing in mind all the aspects of such disorders.
Unfortunately, Pakistani drama audiences have also seen how the writers tried to 'sell' the mental health awareness card in order to get the attention of the audience but when the story began, it was nothing related to it and in fact, it was conveniently used to show the nuisance such people caused in others' lives. When it comes to mental health awareness, it won't be wrong to say that the Pakistani drama industry is in the initial stages and is definitely struggling. They need to break free from all the typical formulas they use to create a story when they are dealing with such subjects in order to completely focus on this subject which in itself requires so much research and hard work to be done justice with.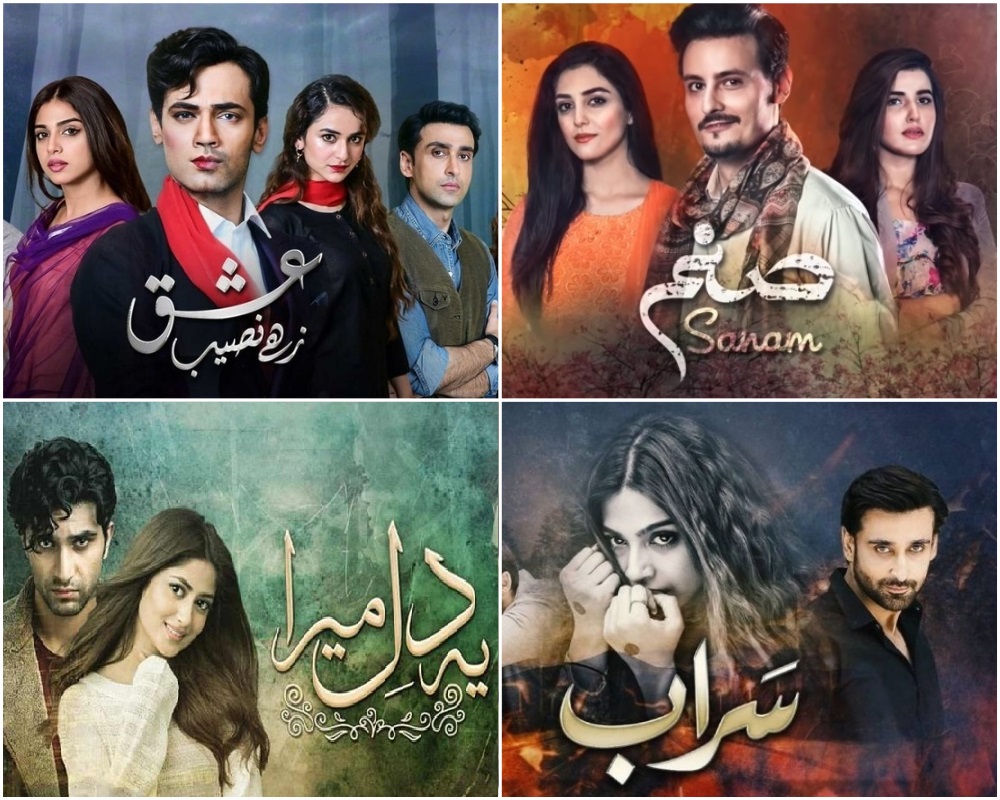 Suicides
The way suicides have been used by the producers to add some of the most unappealing 'twists' to dramas has been the worst trend. Dramas such as Mohabbat Tumse Nafrat Hei, Bunty I Love You, and Muqabil also used suicide as a means to end a certain track which had been holding the interest of the viewers for many weeks. The suicides in these dramas basically laid the foundations for an ending which was unforgettable. Lately however in dramas such as Pyar Ke Sadqay, Mohabbat Tujhe Alvida, Tera Gham Aur Hum, and others, scorned lovers tried to take their lives and ended up getting exactly what they wanted. These suicides were glorified in such a way that they sent all the wrong messages to the viewers.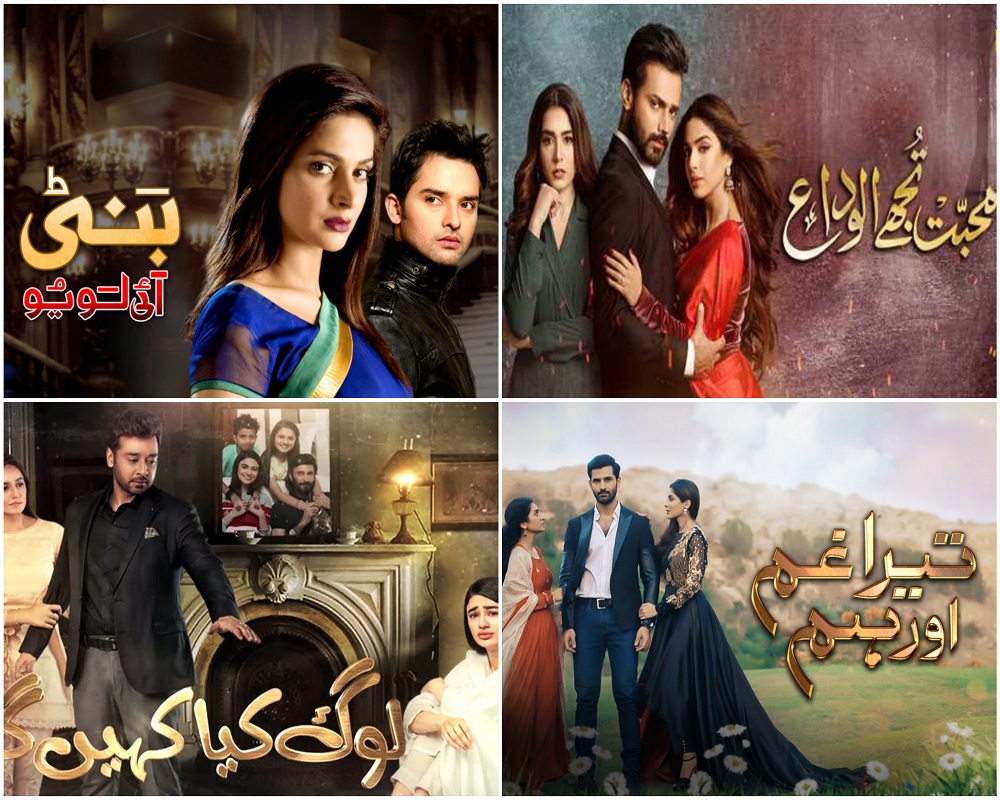 Suicide is definitely not the kind of topic that should be dealt with in such an insensitive manner. Some of the current dramas clearly show that the threat of suicide or an attempt can put the kind of pressure on the family or the love interest that you end up getting exactly what you want. The suicide notes left by these characters makes the situation even worse! This is their way of showing how much they love the person who is most often married and not even interested. Mohabbat Tujhe Alvida has been the worst in this regard since Shahaan fell in love with Shafaq after she tried to take her life for him. The dialogues make you cringe and all you can do is hope that the writers stop taking suicide so lightly. As if this was not enough recently in Log Kya Kaheinge two main characters including a child tried to take their own lives. The speed with which this trend is spreading suggests that things will just get worse in the future.
Spiritual Dramas
Pakistani drama industry also produces spiritual dramas every now and then which not only come as a pleasant surprise but are also well received by the audience. Such dramas have a niche of their own and there is a huge margin of the audience who loves to watch dramas that explore spirituality and the basics of religion of Islam in the most beautiful manner. This is the reason, all the dramas that have dealt with a sensitive subject of religion in a most respectful manner have earned the appreciation of the audience.
In this case, it clearly shows the impact the television medium has where it can steer the thoughts and general mindset in a positive direction. It is because of this reason, spiritual dramas are a breath of fresh air where they show such inspiring characters trying to lead their lives on the right path as well as trying their best to make a positive impact in the lives of their family members. This is one such subject which should be explored more because no matter what, these are the kind of dramas which are loved by viewers and also impart a beautiful message.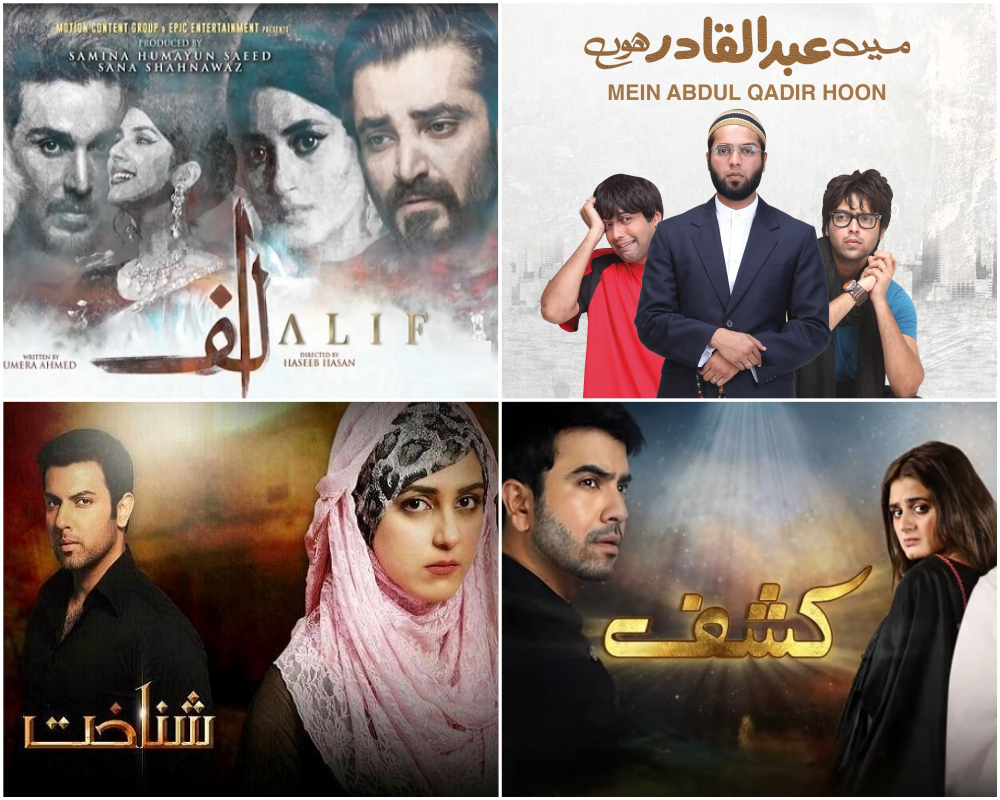 Failed Marriages
Most of the marriages in Pakistani dramas are either not meant to last or there are so many issues that it takes the writer more than 15 episodes to cover them. This trend started at the beginning of this decade and was a regular part of television as we drew closer to 2020. Divorces are common in Pakistani dramas and most often these failed marriages are a result of misunderstandings caused by a third party! There have definitely been great examples of this trend as well like Umera Ahmed used this subject to show that a failed marriage is not the end of the world. Some of the other writers as well used it to show that the end of a marriage could also mean the beginning of a new life.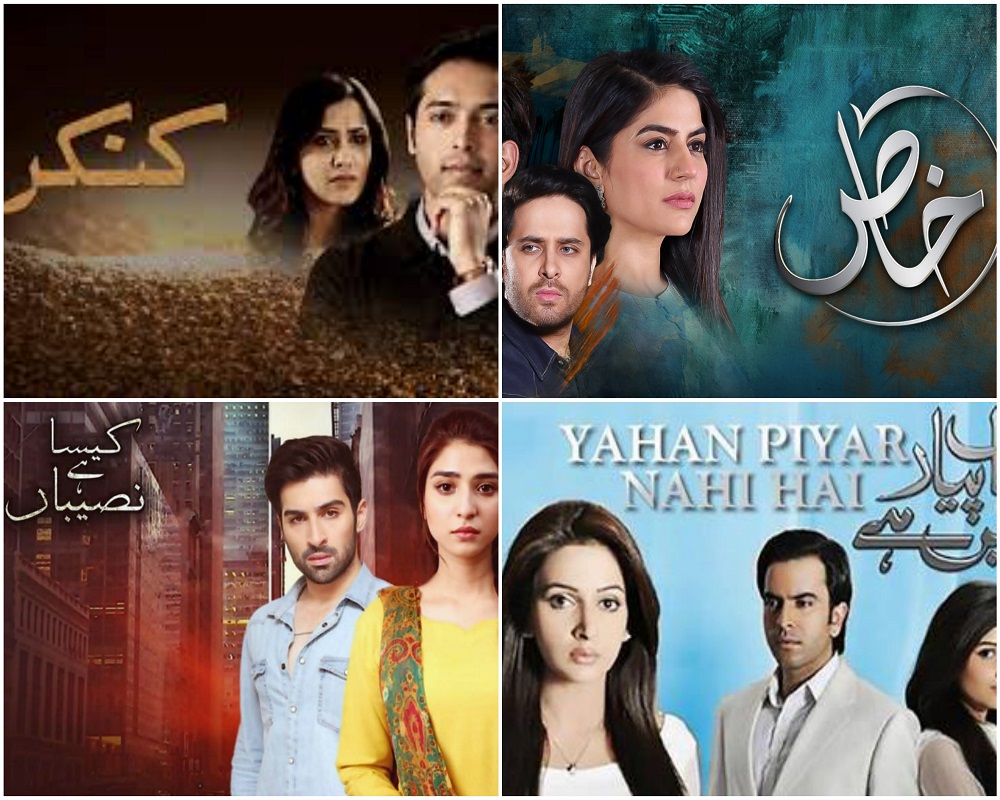 Then there were those dramas as well which simply showed such stories with no real intent or purpose. This is definitely another favorite trend that has many different aspects to it. If the plot of a failed marriage is used to educate as some writers did then there is nothing wrong with it. But when the producers simply show women suffering to 'entertain' the viewers then it is highly unethical. Meri Zaat Zara-e-Benishan, Shehr-e-Zaat, Khaas, and Kesa Hei Naseeban were some of those dramas which showed failed marriages with a definite objective. That is what made these dramas meaningful and memorable.
Romantic Comedies
There are a few drama writers who know how to write romantic comedies. It takes another level of wit and understanding to create romantic comedies because it is a merging of two genres and when done right, such dramas attain another level of success. Romantic comedies are always refreshing to tune to because they provide a completely different kind of entertainment. Creating such situations that evoke comical scenarios and then adding in witty and funny dialogues make romantic comedies work. It is also fun to see two people trying to make things work when everything around them is chaotic. This happens to be the main theme of romantic comedies which when done right serves as perfect entertainment. Over the years, a few writers like Faiza Iftikhar and Mustafa Afridi have explored this genre but we definitely need more of these.
These were the topics covered in Pakistani dramas over the decade. Which genres should be explored more by the writers and out of the current ones, which ones do you think need more attention and thorough research before the writers bring them to the TV screens? Please share your opinion and add more to the discussion.
Zahra Mirza & Fatima Awan.