Amna Ilyas is a popular Pakistani fashion model & film and television actress. Amna began her showbiz career with modelling at the age of seventeen. Later on , she switched to acting. Her notable acting performances include Tum Mere Paas Raho, Dil Nahi Manta, Aik Jhoota Lafz Mohabbat, Zinda Bhaag, Baaji, Saat Din Muhabbat In, Ready Steady No and Stage drama Ankahi. She is also appearing in Ary Digital's horror drama serial Bandish 2. Fans are appreciating her brilliant acting in Bandish 2.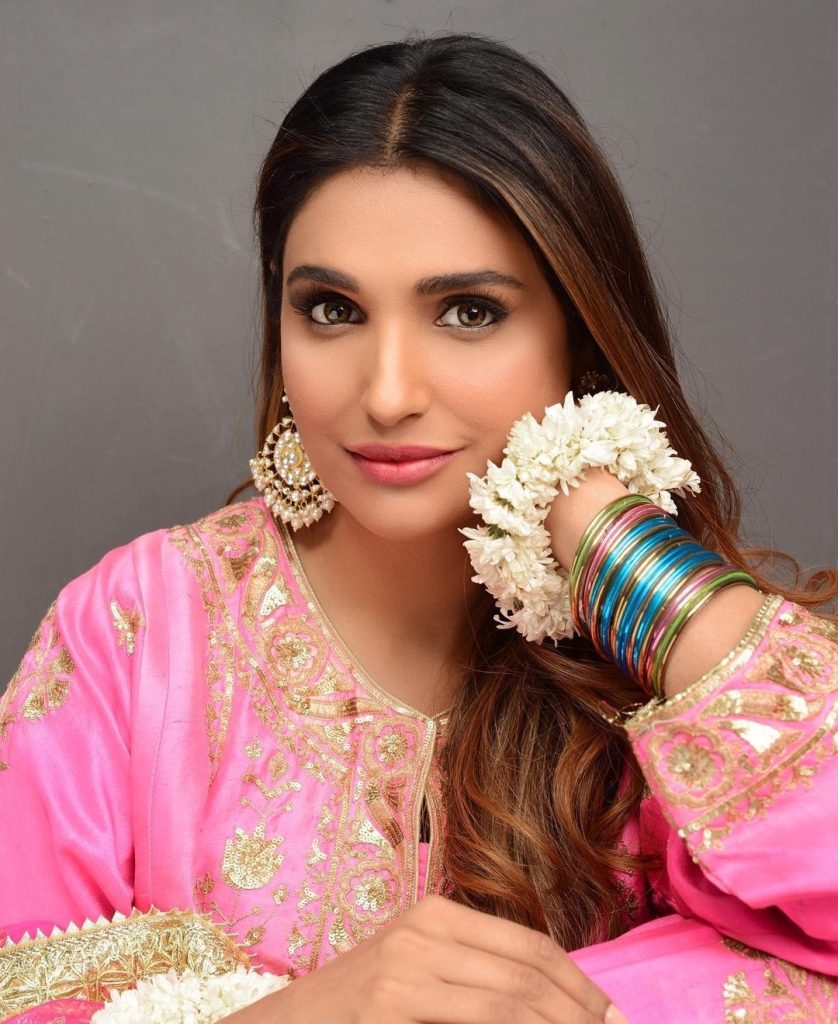 Lately, the gorgeous Amna Ilyas appeared in Momin Saqib's Had Kardi where she talked about her ideal husband. Amna said, "For becoming my ideal husband, a man should be a good human being first". She further revealed about more traits which she wants to see in her ideal husband. Talking about it, Amna Ilyas said, "I think he should be rich, he must belong to a very good family, he must have a lot of wealth for sure. He should have a Mercedes Benz, he must be tall, handsome and good looking". Amna Ilyas also added, "Well, you are right, I think, I would not mind if he will be like Brad Pitt" Here is what Amna Ilyas said:
Did you like this story? Do let us know!