Amir Liaquat is a famous TV personality. He got married for the second time with Syeda Tuba Aamir.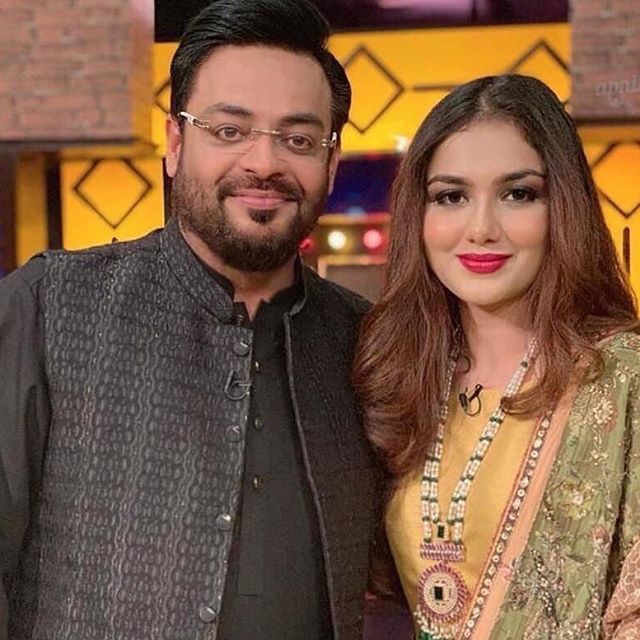 Recently, the couple was invited by Hadiqa Kiani to show 'Aap Kay Sitaray'. A show with humourous dose, having primary focus on astrology, horoscope, numerology and zodiac signs – this show also hosts a panel of experts from these fields who will reveal past incidents and details from the guests' lives through their knowledge of astrology, while the celebrity guests engage in conversations revealing their own life experiences and struggles on the road to stardom and success.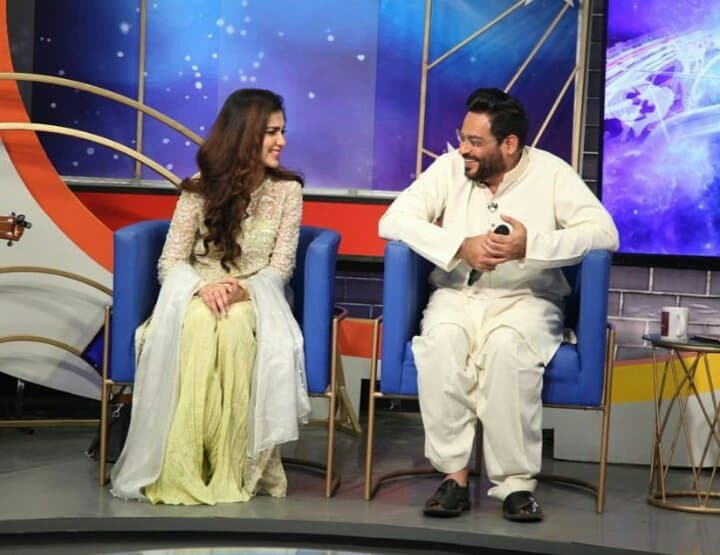 Tuba Aamir shared that her mother used to watch Aamir's show and she never watched. She had no idea she is gonna marry him this way.
"I didn't use to watch Amir Liaquat's show, only my mother watched his show. I never thought of marrying him and didn't imagine that we will spend our lives together," shared Tuba Aamir.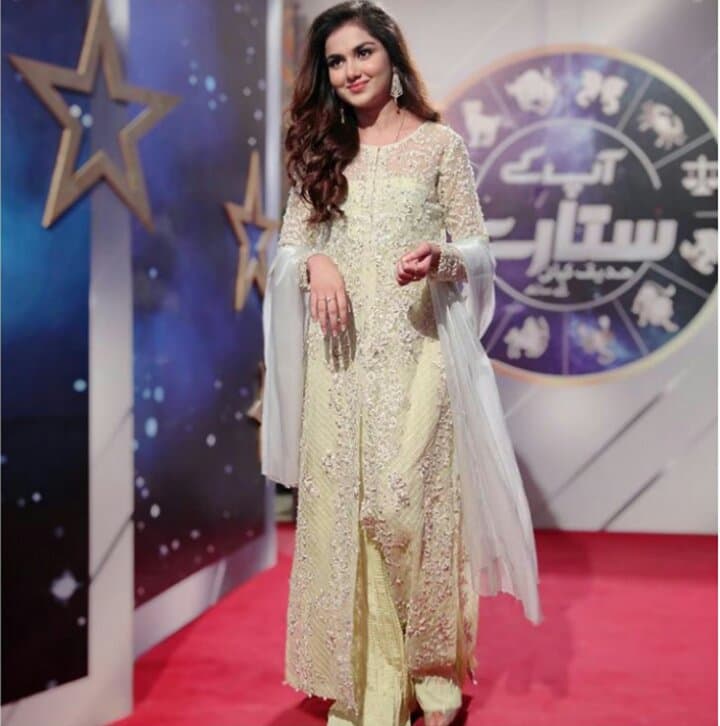 Amir Liaquat added, "I remember shaking hands with her when she was a little girl."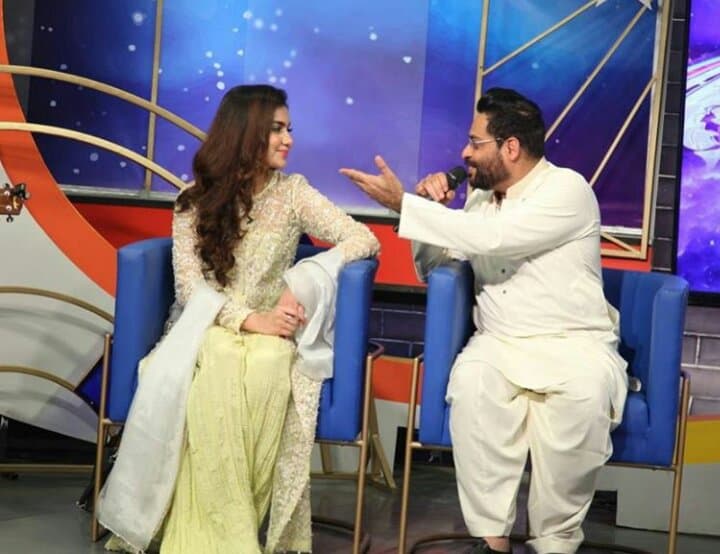 Amir Liaquat talked about how he cooks delicious foods for his wife and many other things. Both the couple sang songs for each other. Here's the complete interview of Tuba and Aamir: