Aamir Liaquat is a big name in hosting and anchoring , when it comes to live transmission he is considered to be the source of grabbing TRPs even without any specific format. Aamir Liaquat is also famous for his controversial statements in live shows and on twitter as well.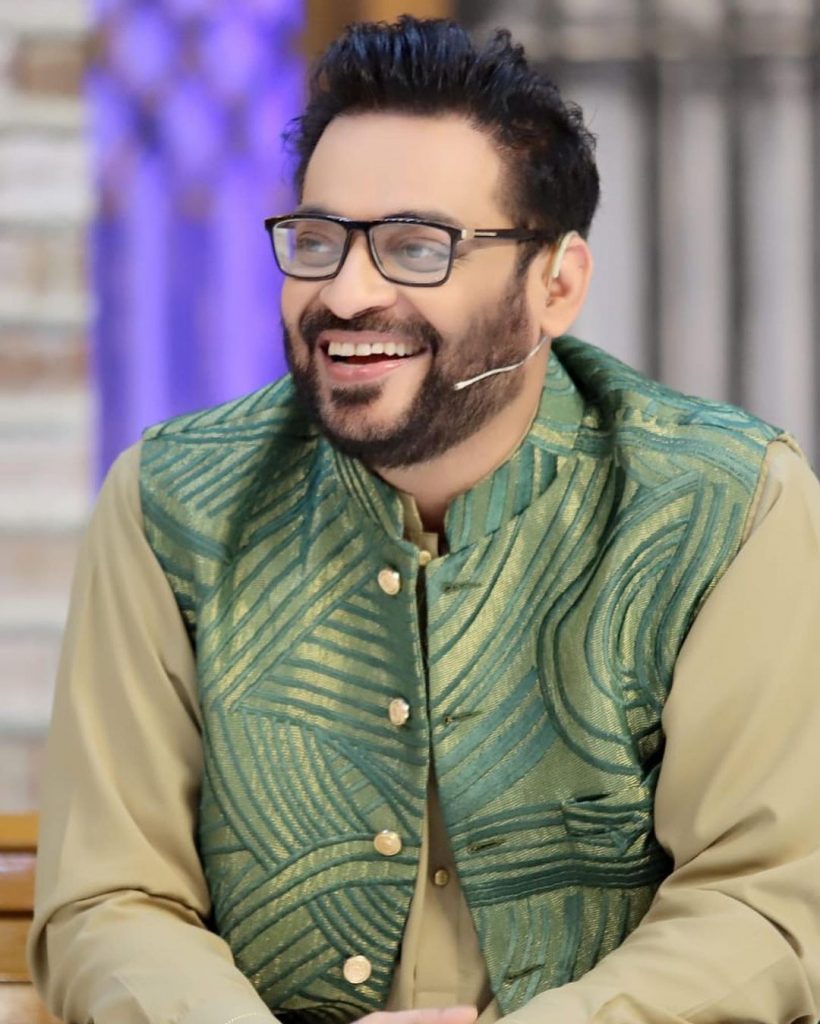 Every year , in Ramadan he provides content that becomes viral and the memes start to pour in , same happened this Ramadan when his viral dance and race with Naseem Hameed provided content to social media when he fell down during racing.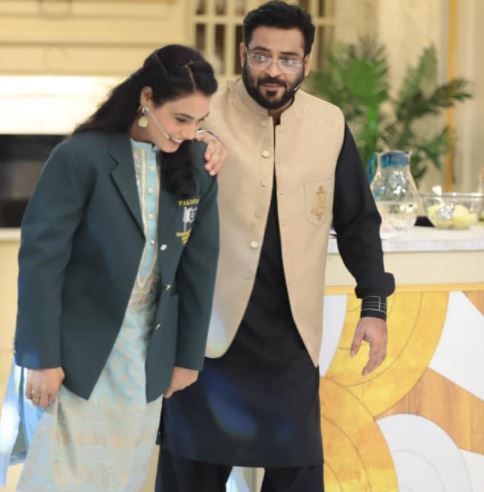 His day long transmission has two segments, one is with actors, in which he becomes opposite to what his image is , he starts dancing and jumping , the other segment is serious in which he asks Islamic queries from Scholars.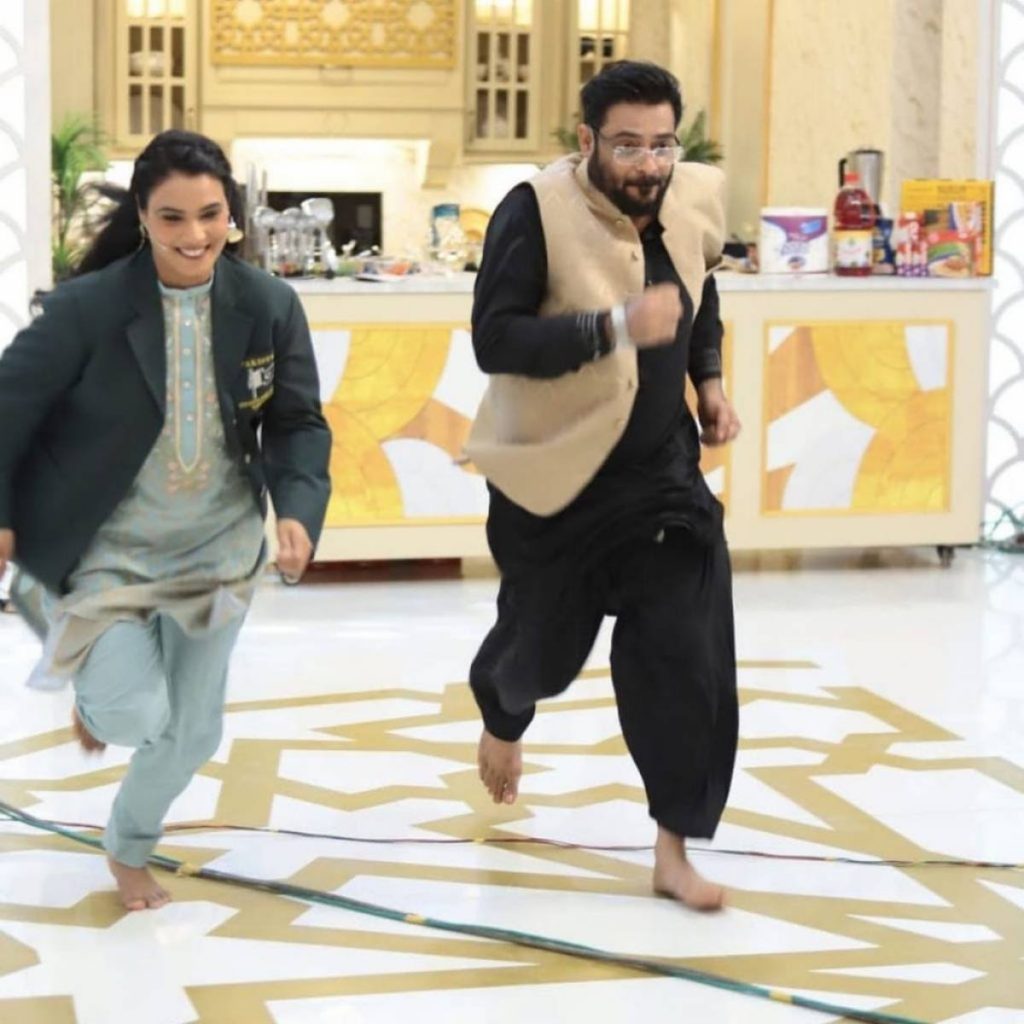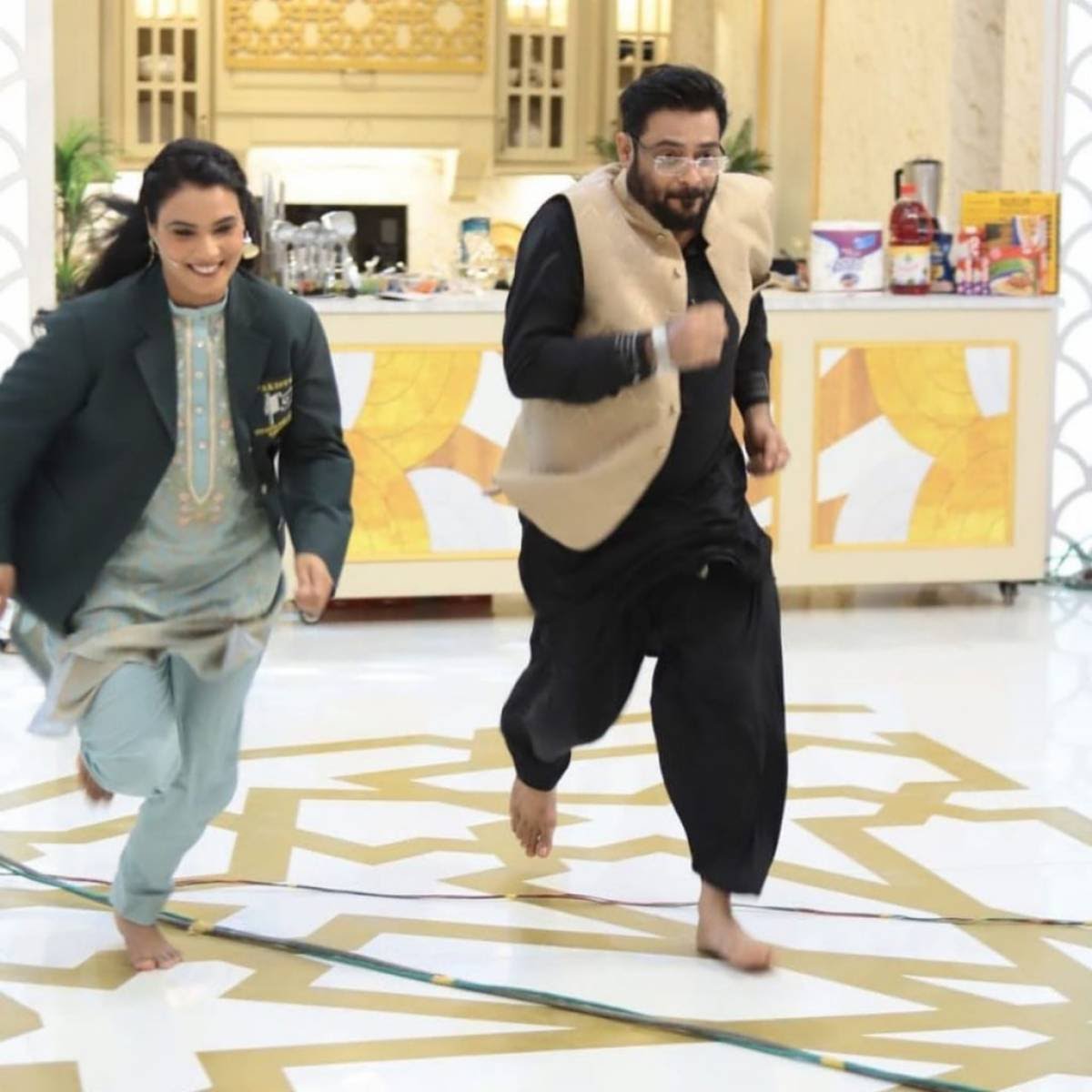 This time he asked fans to write questions on twitter so that he may ask the answers and the netizens replied with trolls after his viral Dance and race .
Almost every one said , " do ask is dance and racing with girls Halal after completing fast "
Here are comments for you all.