Yesterday the first look of the movie 50 Crore is released.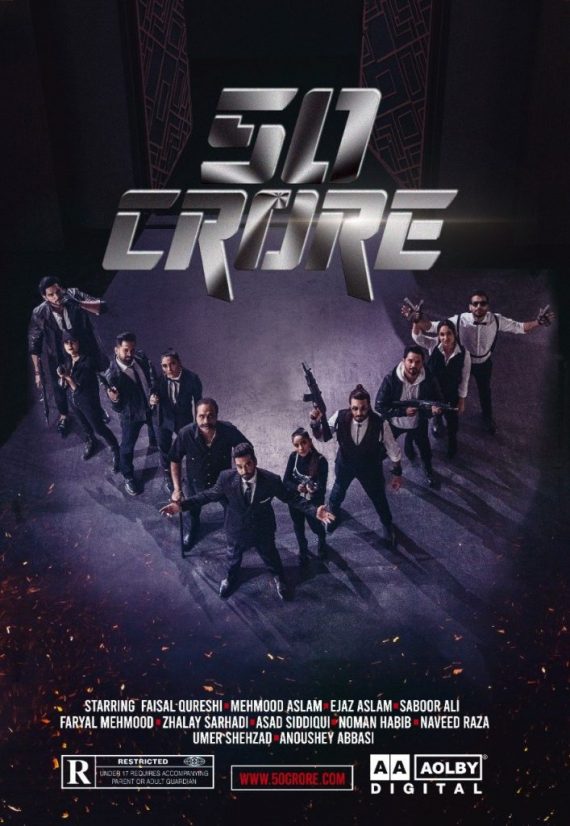 The cast of the movie was revealed through mugshot. Since the first looks and initial photographs of the movies are released the netizens are having a filed day out.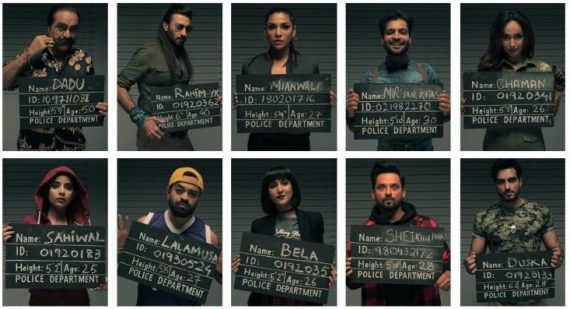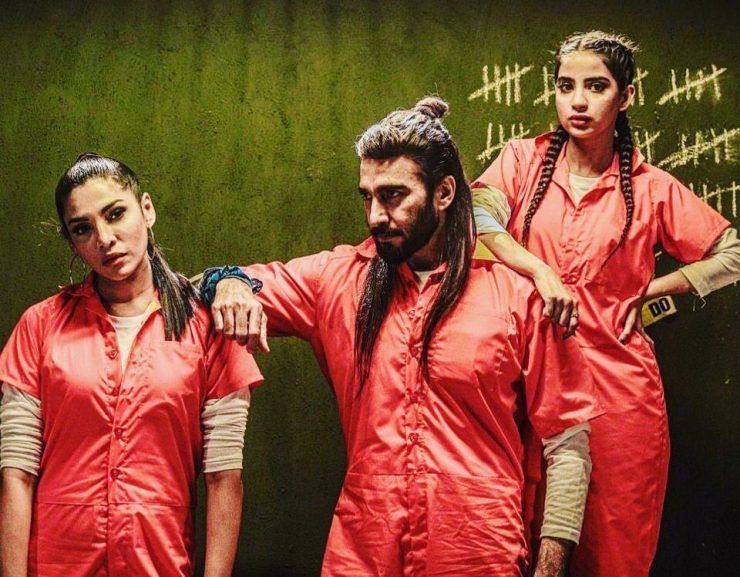 People have been criticizing the movie for being a copy of the world famous series money heist.
The director of the movie also made a statement regarding this criticism. He said: "We understand the similarity with the internationally renowned series but for us it is much bigger than that. We are not just inspired by the story lines of the western movies like Oceans Eleven and other similar hits but are also extremely thrilled to bring a similar concept to the Pakistani film industry"
Ijaz Aslam also sent a video message advising people to stay calm and not to anticipate anything too early.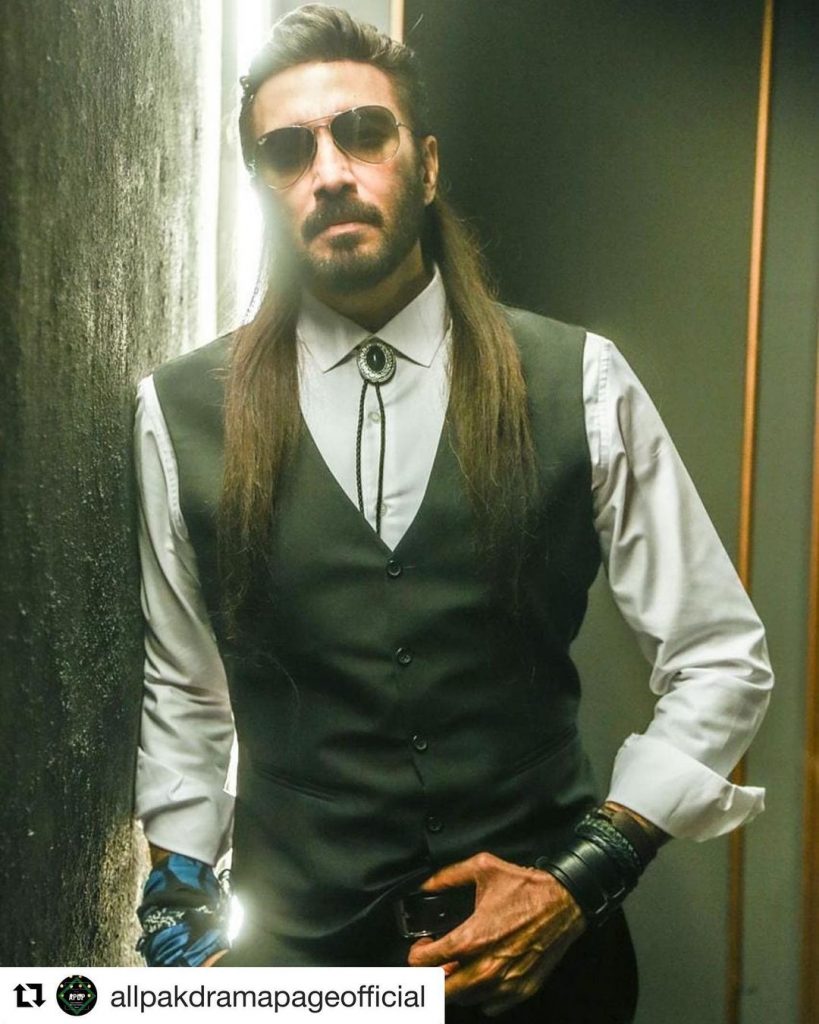 Here we have garnered a few tweets in which most of people are criticizing the movie for being a total money heist rip off. Whereas, there were some other tweets appreciating the initiative. Let's have a look:
What if they are gonna rob state bank of Pakistan?? Woah waoh it's empty bro #50crore pic.twitter.com/naSYUBVgKb

— Sumbul Akhtar (@marlboroanyway) October 19, 2020
Pakistani Awaam want this so am I 😂@DrAmirliaquathu @Cut4#Moneyheist #50Crore #Pakistan pic.twitter.com/wBuvKTIShM

— Hannan (@hj_whatever) October 19, 2020
Money heist bgair istari ky🌚#MoneyHeist #50Crore pic.twitter.com/dt2kZoKe15

— Tahreem🌸 (@tweetsbytahreem) October 18, 2020
Bella Ciao kon gaye ga wese. Intrested in translated version. #50Crore

— Adeel Jafri (@Iadeeljafri) October 18, 2020
Eagerly waiting for this masterpiece.
Whole concept is a plesant surprise and very refreshing pic.twitter.com/ix86ghjfE7

— DeathEater (@ShahRukhhPTI) October 18, 2020
Awesome look@aijazz7 #50Crore pic.twitter.com/cCHrUQ8m9G

— LOLLYWOOD_INDUSTRY (@ILYAS_AHMED_12) October 18, 2020
Ghareebon ki money heist!#50crore #PakistaniMovie #MoneyHeist pic.twitter.com/coiomzimBY

— Zeeshan Khalid (@Zeelander90) October 16, 2020
We can feel your pain Professor 🥺😂#MoneyHeist #50Crore #professor pic.twitter.com/bY5lmJPaA2

— Malik Hashir Awan (@ApkaaCrush) October 18, 2020
Money heist Madrasi Version #50crore pic.twitter.com/WoDJrIsQ2u

— Abdullah Khan (@Abdulla19587316) October 19, 2020
Me wating photo of yasir Hussain with name plate of Arthuro. #50Crore#MoneyHeist

— Haris Akhtar Raja (@HarisAkhtarRaj1) October 18, 2020
TOKYO ordered from daraz #MoneyHeist #50Crore pic.twitter.com/XC8kqKvFCb

— Balaj Khan (@Cancerian94) October 18, 2020
Have they like admitted to making a Pakistani version of Money Heist ? #50Crore or is it just blatant plagiarism?

— Fatimah Mazhar (@FatimahMazhar) October 18, 2020
Another Pandemic is going to release.😓#desiMoneyHeist#50Crore

— S A M R E E N. (@Samreen_hun_Yar) October 18, 2020
Come on dude I wanna audition for this movie @Humtvnetwork #50Crore @faysalquraishi pic.twitter.com/xOEtEfjTdG

— THE ALL ROUNDER GUY (@ALL_ROUNDER_GUY) October 19, 2020
Ok just realized there's a character named "Mianwali" in Pakistani Money Heist. COOOOLLLL 😍😂❤️#50Crore pic.twitter.com/wFeEn8H2AI

— Ali Shan (@AliShan86531578) October 19, 2020
Why People are bothering them selves bhai anaye tu do aya nahin hai aur apni criticism start ker di hai but anyways I'm super Excited for #50crore all the best my Hero @faysalquraishi ❤ mere dher sari duain aap ke liye 😊🙏

— shenyfidai 🇵🇰 (@shenyfidai1) October 19, 2020
Okay. But it should've been 'Narowal'#50Crore pic.twitter.com/Gwg3wtnAAZ

— سیمی (@seemi_ak) October 19, 2020
#50Crore seems to be soo boring, coz there's no "Faisalabad" 😂

— Saif ♨️ (@enemies__ahead) October 19, 2020
To everyone saying "give our film industry a chance" over this ripoff: why doesn't our film industry EARN that chance? Shameless plagiarism deserves NO respect. Stop making excuses & allowing it to steal other ppl's hard work and pretending it's creative effort. #50Crore

— ᴮᴱ˗ˏˋ𝓘𝓯𝓯𝓪𝓱⁷ˎˊ˗ 💜 (@Iff_ustin) October 19, 2020
OST will be sing by Asim Azhar or Ali Azmat?😆
Waiting waiting waiting#50Crore

— S A M R E E N. (@Samreen_hun_Yar) October 18, 2020