Umer Akmal Trolled For Sharing A Video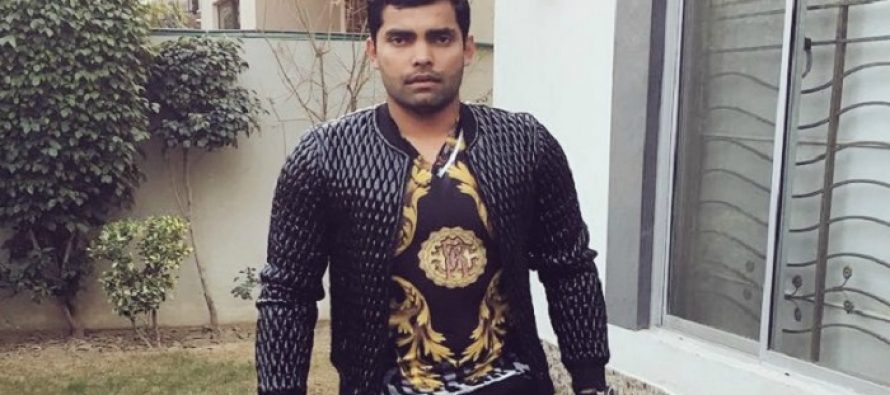 There are stories of celebrities getting trolled every now and then. Recently it was Momina Mustehsan and now it's cricketer Umer Akmal who has become a prey for all the trolls.
Apparently, he shared a video on his Twitter account in which he is grooving to the tune of Ali Azmat's "Pappu Yar" and people trolled him like anything possible.
??@lahoreqalandars ??@jazzpk pic.twitter.com/9Qt9CokZXC

— Umar Akmal (@Umar96Akmal) February 7, 2017
@Umar96Akmal O insan da bacha bann ja ?

— Azhar (@Mashwani001) February 7, 2017
@Mashwani001 @Umar96Akmal Hahahahaha yay China ka WestIndian lol

— JHANZAIB (@Jazzsulehri) February 7, 2017
@Umar96Akmal @lahoreqalandars @jazzpk Oh bhai Umra karne gaya tha abhi hafta pehle? Aur kuch nahi tou baal he wapis aane deta

— H.Javaid-LhrQalandar (@i_hjavaid) February 7, 2017
@i_hjavaid @Umar96Akmal @lahoreqalandars @jazzpk Allah hi raham farmay. Sirf chakar hi lagay aur shayad koi athar na huwa

— umair nisar (@umairnisar11) February 7, 2017
@Umar96Akmal once a joker always a joker!

— Ehtisham ul Hasan (@Sami1977pk) February 7, 2017
@Umar96Akmal @lahoreqalandars @jazzpk kassmay yeah kaam he shoro kar do

— Gullu Butt (@TheNotoriousBut) February 7, 2017
DISCLAIMER: No Animal was harmed in the making of this Music Video.

— Shamim Syad (@ShamimSyad) February 7, 2017
@Umar96Akmal @lahoreqalandars @jazzpk This gave heart attack in legs

— aftab ahmed (@aftabahmed89) February 7, 2017
@Umar96Akmal saari duniya mehnat krri h..umar akmal ye krra h… ??

— sHaH (@shahyawar03) February 10, 2017
---