Umer Sharif a legendary comedian, actor, director, producer, and writer in Pakistan's entertainment industry passed away after a prolonged illness on 2nd October 2021. He was regarded as one of the greatest comedians in the sub-continent. He started his showbiz career in Karachi as a stage performer at the age of 14. One of his extremely popular comedy stage plays were Bakra Qistoon Pe and Buddha Ghar Pe Hai.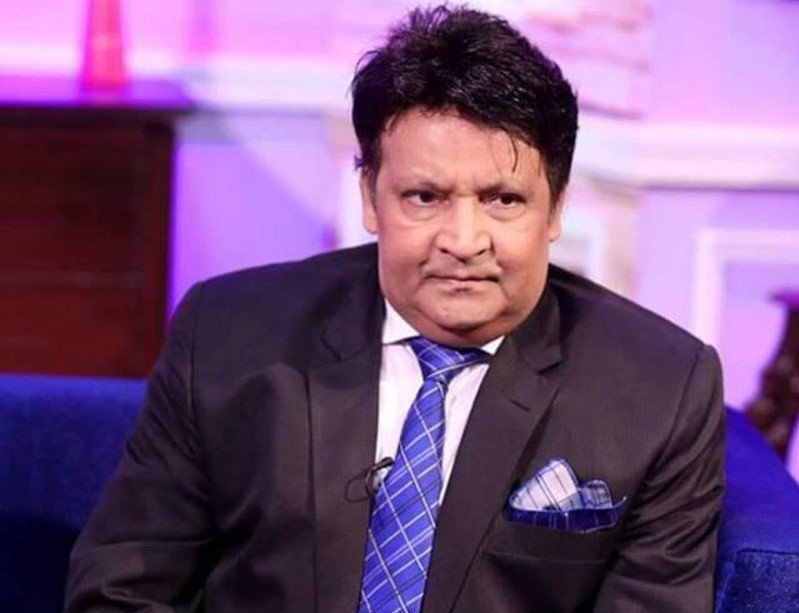 Before Umer Sharif's ailment and demise, he has appeared in a show "Hum Dekhain Ge" hosted by Noor-ul-Hassan and aired on 92 News HD.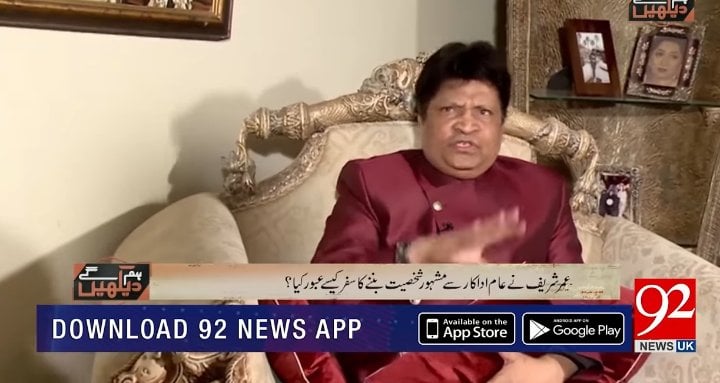 In the Show, Umer Sharif talked about a dream he saw at a very young age he said, "I was so young and I used to love saying prayers, I went to the mosque that was made by my father to say a prayer and there I saw Muhammad Mustafa (SAW). I talked to Prophet Muhammad PBUH and shared my wish with him that I will not disclose on-air. After listening to my wish The Prophet PBUH then put His hand on my back and I fell off the sky and another hand caught me and brought me in front of his face and asked: "Do You Know Me?" I said, "No" and He replied, "I am Ghaus-e-Azam".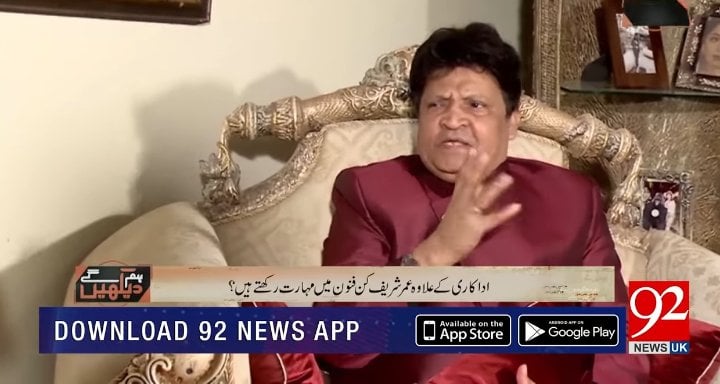 He further added, "He asked me to do Charity in His name and I started with 1 pot of food and now I don't know how many pots I donate in a day".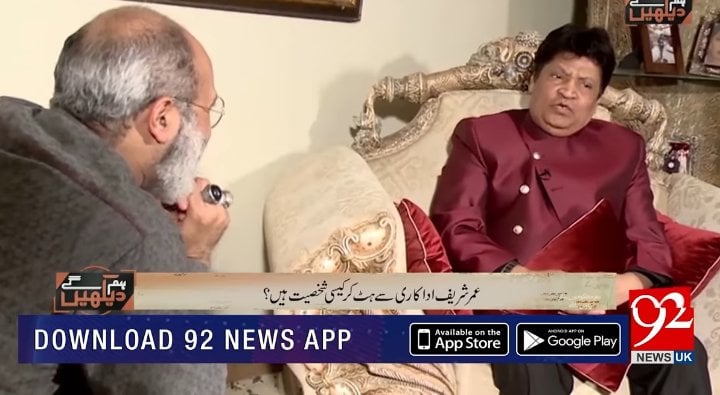 Check out the video in the link below.