As per unconfirmed reports published in many Urdu papers, Umera Ahmed the acclaimed drama writer is approached by Agha Sajjad Gull a leading film producer of Pakistan to write for his upcoming film.
Agha Sajjad Gull has been a leading producer of Pakistan. He is the owner of Evernew studios Lahore as well as Evernew productions. The production house produced many super hit films till late 1990's like Tere Pyar Mein, Deewane Tere Pyar Mein, Jo Darr Gaya Woh Marr Gaya, Ghar Kab Aaoo Gay, Kalay Chorr to name a few. After Tere Pyar Mein (1999), Evernew productions shifted its attention towards Television productions . They did produce few films like No Paisa No Problem, Chalo Ishq Larain which were not much successful.
On television Evernew productions produced few famous plays like Aaye Gi Baraat series.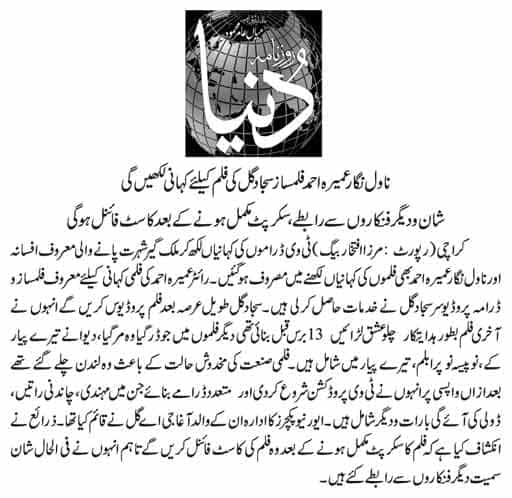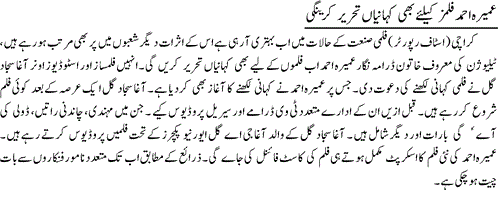 Rashid Nazir Ali