Athar Shah Khan commonly known as Jaidi has entertained television audience for decades both as artist, poet and writer. He played the famous character of Jaidi on PTV and NTM which was popular in both elders and youngers.
Athar Shah Khan is absent from scene for quite a while. In one recent telephonic conversation with Urdu Daily Naibaat, Athar Shah provided reason for this distance from small screen.
As per Athar Shah Khan, he is fine but prefers rest at home and seldom visits outside due to old age. He was slightly injured last year but is fine now. Due to growing age, he is also unable to continue writing new poetry or serial. He created the character of Jaidi, and he never felt bad whenever called by the name Jaidi. Due to growing age he seldom participates in any gathering or mushairai
Athar Shah Khan has provided many famous dramas through out 70's,80's and 90's including Intezar Farmaiay, Lakhon mein teen, Ba adab ba mulahiza hoshiyar, haye jaidi and others.
Praying for healthy life for Athar Shah Khan, here is the full content.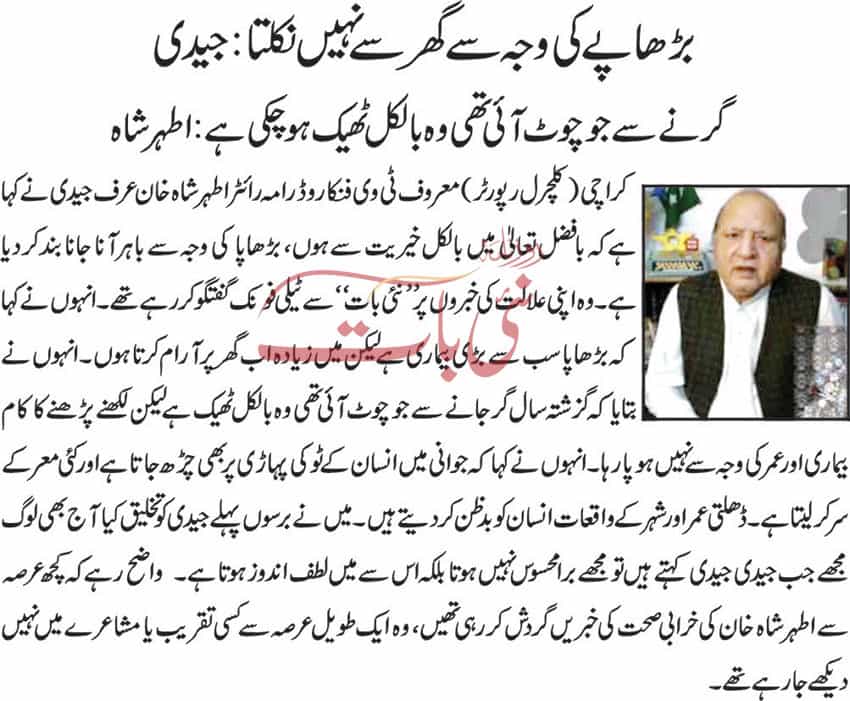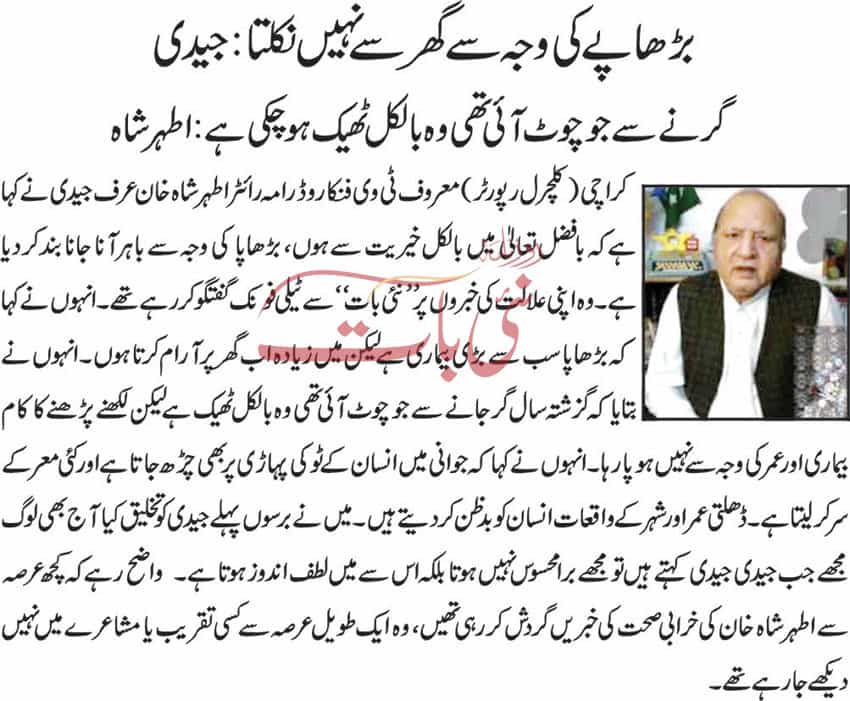 Rashid Nazir Ali