Do Urwa Hocane and Farhan Saeed have filed for divorce? If the rumor mill is to be believed, yes. This news has caused a frenzy all over social media platforms. Social media platforms are buzzing with this news for the past 10 to 15 hours.
Many entertainment portals have vouched for the rumor that the star couple has separated ways and going to file for divorce. Urwa and Farhan's fans are heartbroken as they pictured them together forever.
Who could forget their lovey-dovey sizzling photos, the romantic proposal in Paris, and the Lavish Wedding. If sources are to believe, Urwa and Farhan have parted ways due to irreconcilable differences.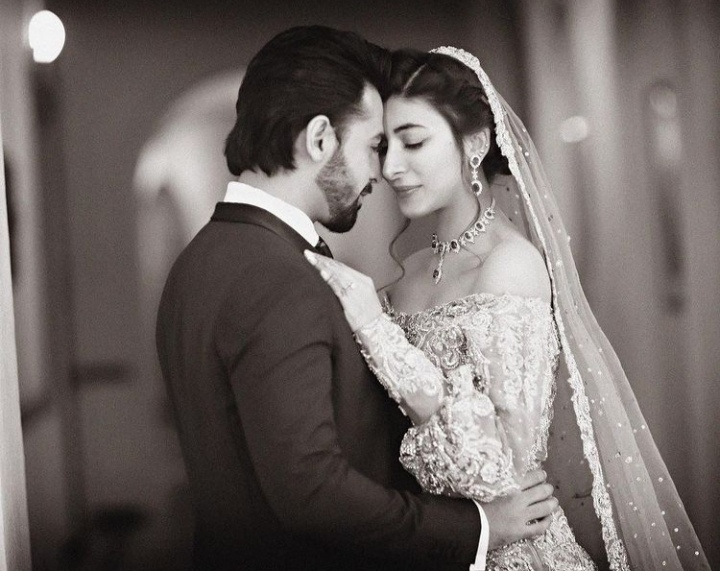 Urwa Hocane & Farhan Saeed Divorce
The Suno Chanda actor Farhan Saeed and Uddari actress Urwa Hocane tied the knot on December 16, 2016. Urwa and Farhan have reportedly decided to file for divorce amicably after nearly 4 years of marriage. This December, 16 would have been their 4th wedding anniversary had they not have parted ways.
No Offical Statement From Urwa and Farhan
Even though social media is abuzz with the star couple split rumor, Urwa and Farhan remained mum on the subject. They have not given any official statement citing the confirmation or denial of the unfortunate news.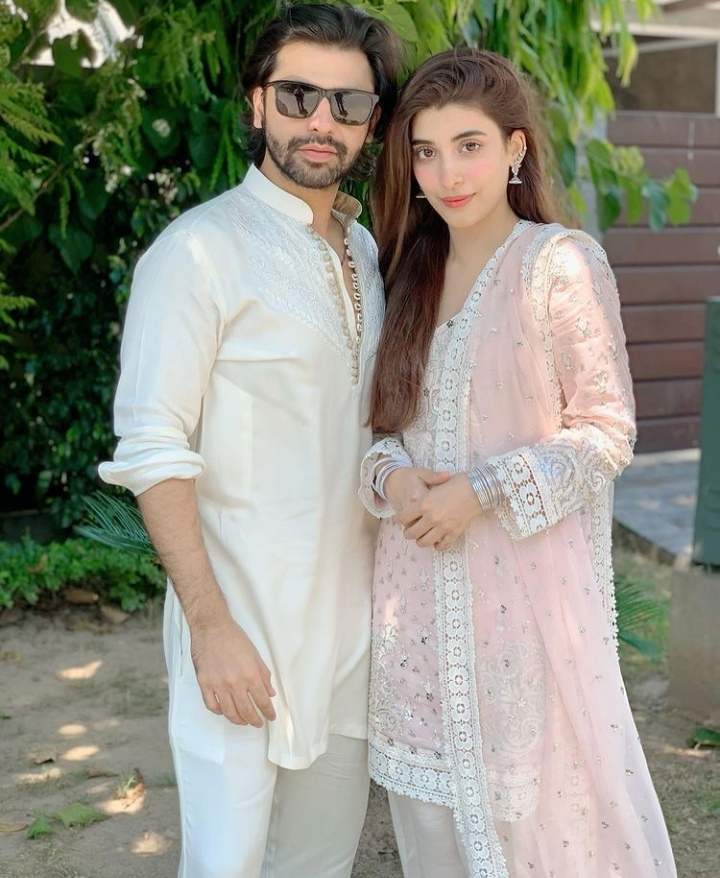 Urwa Hocane and Farhan Saeed Wedding
Farhan proposed Urwa in Paris and she said yes. Fans were made aware of t
he engagement by a romantic post updatedby Farhan Saeed. The Prem Gali actor and Mushk actress got married in a lavish ceremony within a few months after their engagement.
Their wedding was a star-studded event and was attended by the big names of the industry. Their wedding stayed trending for quite some time with several hashtags.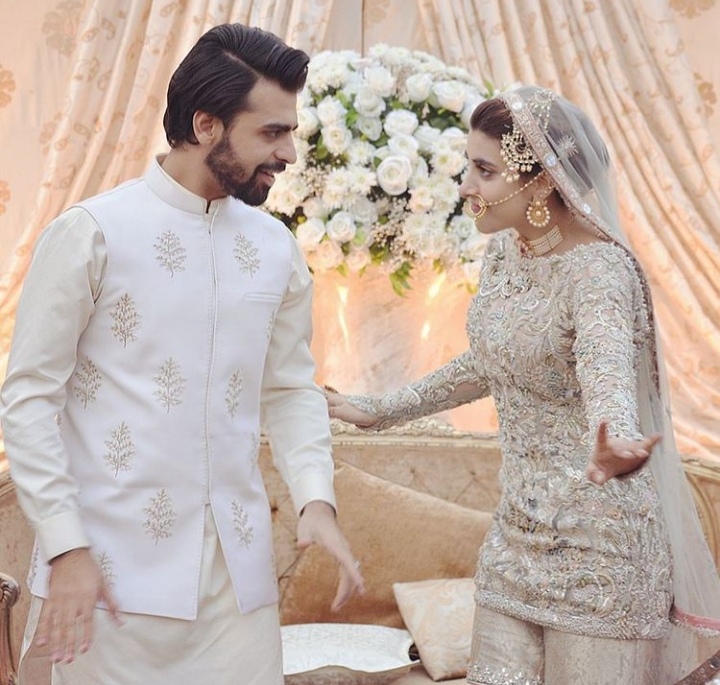 Urwa Hocane on Farhan Saeed Second Marriage
When she was promoting Punjab Nahi Jaungi, Urwa was asked in an interview if Farhan Saeed decides to remarry, would she do anything to stop it.
Her answer stunned everyone that she will not go to stop the wedding. If he wants to marry some, who is she to stop.
How did Urwa and Farhan meet?
A mutual friend introduced them to each other at a get-together in Lahore. They got along well in their first meeting and a love affair was seen on the horizon.
After a few friendly meetings with each other, the cupid arrow stroke, and the two began dating.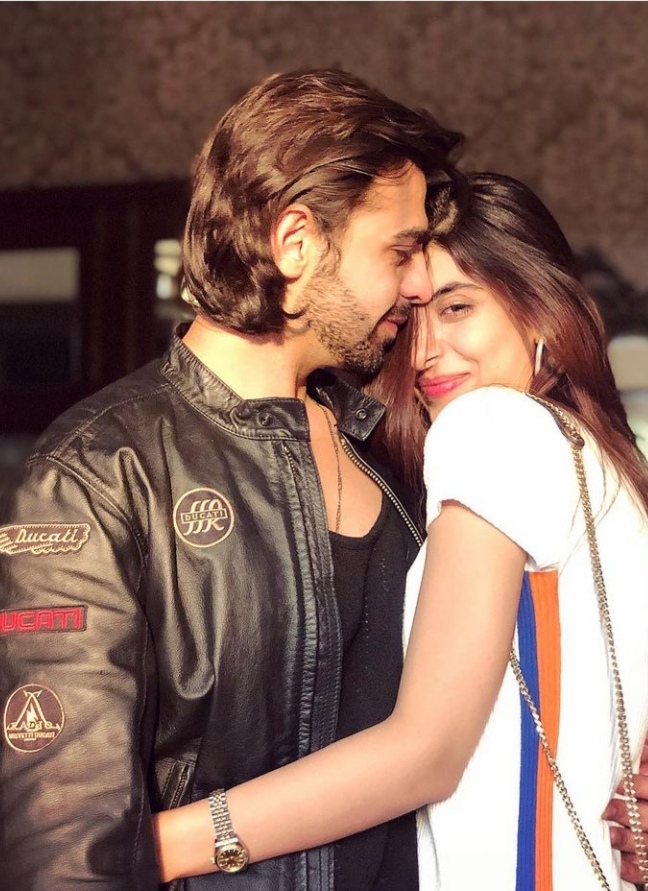 Urwa on her bonding with Farhan
About 2 months back, Urwa told HSY in an insta live that she and Farhan have not changed a single bit which keeps the relationship exciting and fresh. Urwa said that she and Farhan enjoy a beautiful friendship, and both being workaholics, love to work and discuss with each other. They enjoy working together and even if they are not creating together, they support each other in their respective project.
Farhan Saeed on Marrying Urwa
Recently, Farhan Saeed revealed in a conversation with Asim Jofa that it was his idea to propose Urwa in Paris, as there is no better place than Europe to propose someone.
What's so special about their relationship is that they are like best friends and get along well. He also added that Urwa is a gem of a person.
Urwa and Farhan gave some serious relationship goals
Ever since they started dating, fans could not get enough of their loving relationship. Everyone waited anxiously to see a glimpse of the couple together. Their Instagram posts were liked by many and their love story was considered the most endearing one.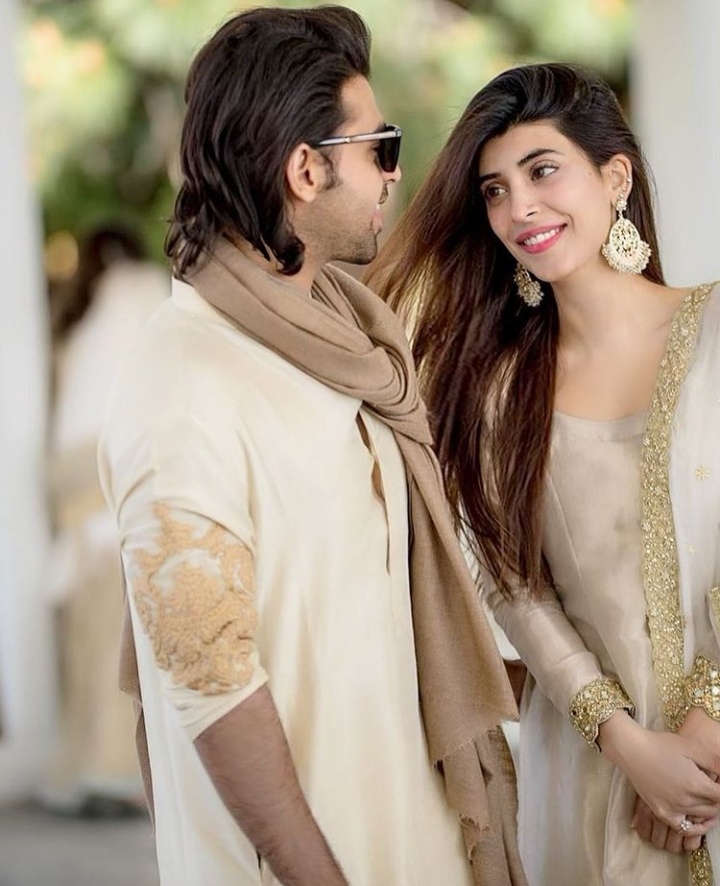 Reason for their Separation
Many are citing the rising tension and irreconcilable differences to be the reasons that reportedly ended the marriage. However, nothing can be said for sure as everyone is awaiting the official statement from Urwa and Farhan.
Urwa Celebrated Farhan's Birthday this September
Urwa celebrated Farhan's birthday and captioned the Instagram post with "Happy Birthday FS! May you have countless more & may all your dreams come true!"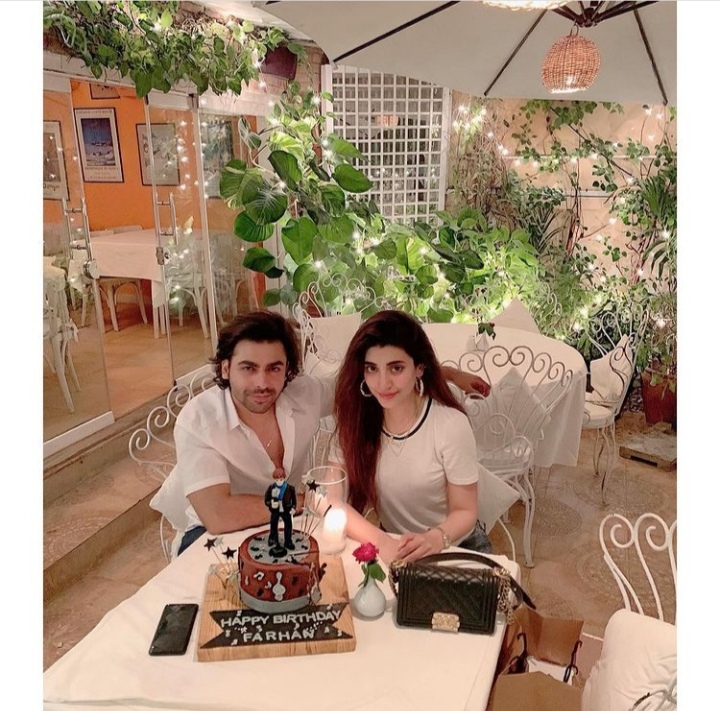 Fans reactions
Ever since this rumor occupied the newsfeed of many, fans pour out wishes and support to the couple. Fans were heartbroken and many tweeted their reaction after hearing the news.
Some blamed 2020 and some said that their faith in love is greatly affected by Urwa and Farhan's split.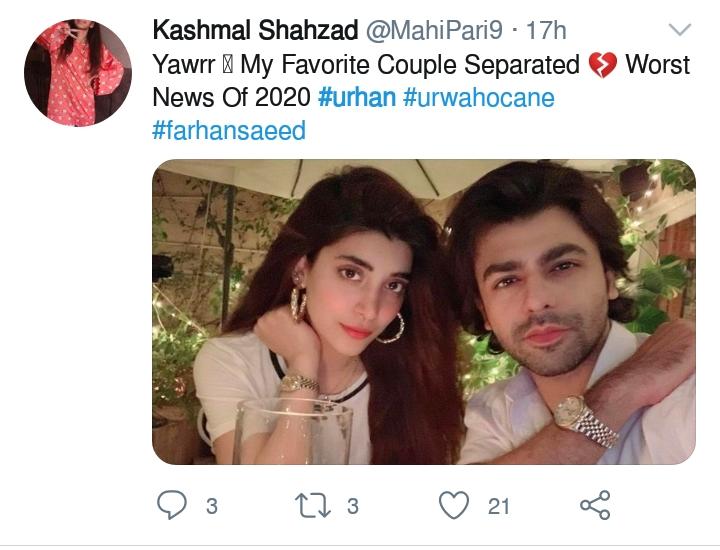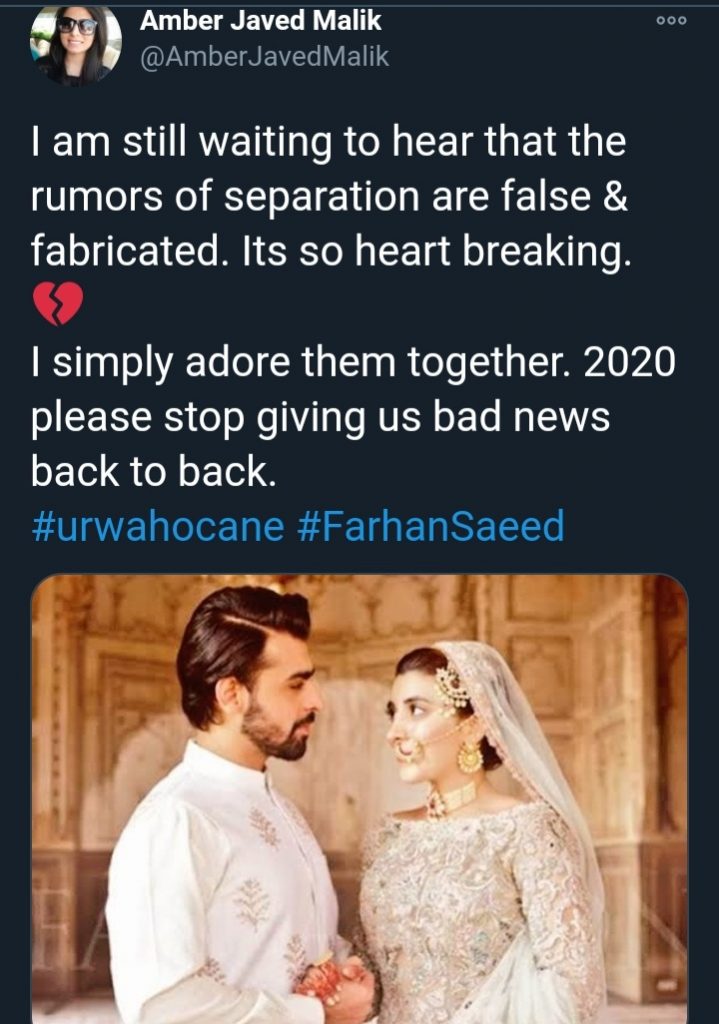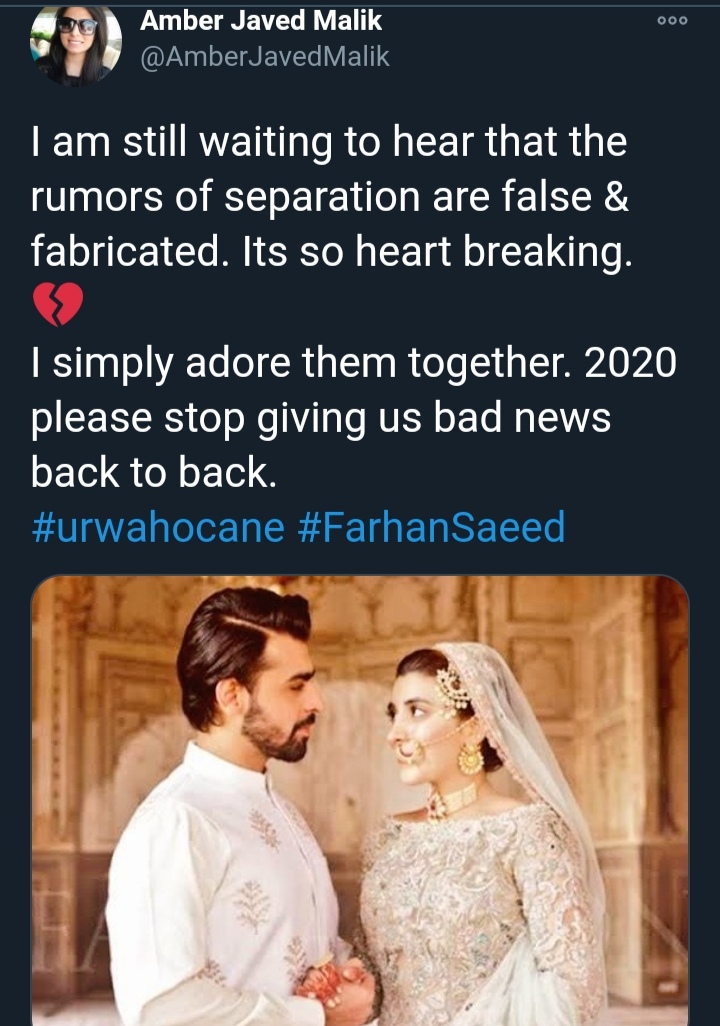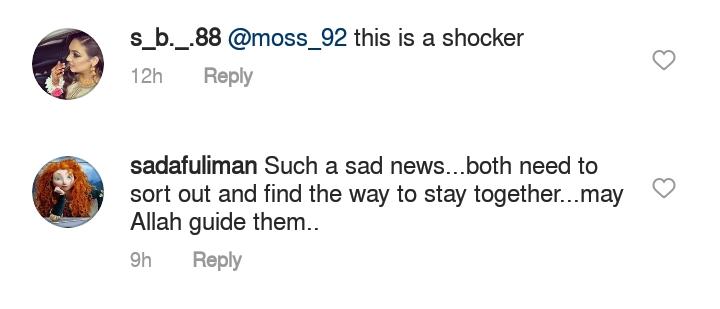 When Urwa and Farhan Was Asked to Describe each other in 3 words
In a print interview with Hello! Pakistan, they were asked to describe each other in three words. They had nothing but sweet words for each other. Farhan described Urwa as Beautiful, caring, and a fighter. Whereas, Urwa said that Farhan is humble and has a positive vibe and amazing energy.
Urwa and Farhan's Collaborations on Projects
Urwa and Farhan have shared the screen space quite a few times. They were seen in a Telefilm "Pyar ki Love Story", and Urwa was featured in the songs " Tu thori dair" and "Saathiya". They have appeared in TVCs together as well. When asked what is it like collaborating on a project? They said that working together makes the work a lot more fun. They compliment each other and feel motivated around each other.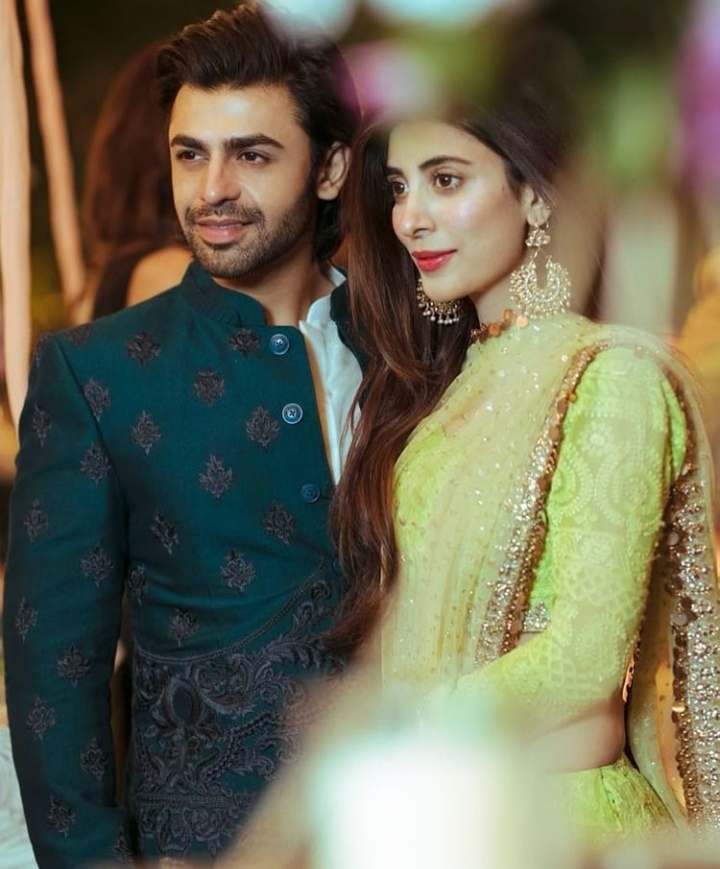 Urwa and Farhan had not seen each other's work before meeting
Though both knew each other prior to the meeting but had not seen each other's work. Farhan is not into Pakistani Dramas so when he first saw Urwa's film he was quite impressed.
He knew Farhan as an amazing singer but she was not into Pakistani music before she met Farhan which changed somewhat later.
On the work front, Urwa is enjoying all the critical acclaim for her role in the drama Serial Mushk on Hum TV and she has signed another Tv serial with Imran Abbas titled "Amanat". Farhan Saeed is currently seen in Drama Serial "Prem Gali" with Sohai Ali Abro on ARY Digital.
It is being said allegedly that Urwa and Farhan have parted ways, however, nothing can be said in concrete as the parties involved have not confirmed the news. Keep checking as we'll keep you in the loop if they issue an official statement.