The second half of this year in Pakistani cinema belongs to Urwa Hocane. A verstaile actress, who made her debut on big screen with the highly acclaimed movie 'Na Maloom Afraad' has got four cinematic releases in the later months of this year. Four subsequent movies with four different characters must be a challenging task for an actor, which Urwa has bravely accepted and she is all set to charm the audience with it. Let's take a journey in to Urwa's roles in her forthcoming releases and try to figure out what she has got in her sack of talent to offer us.
Na Maloom Afraad 2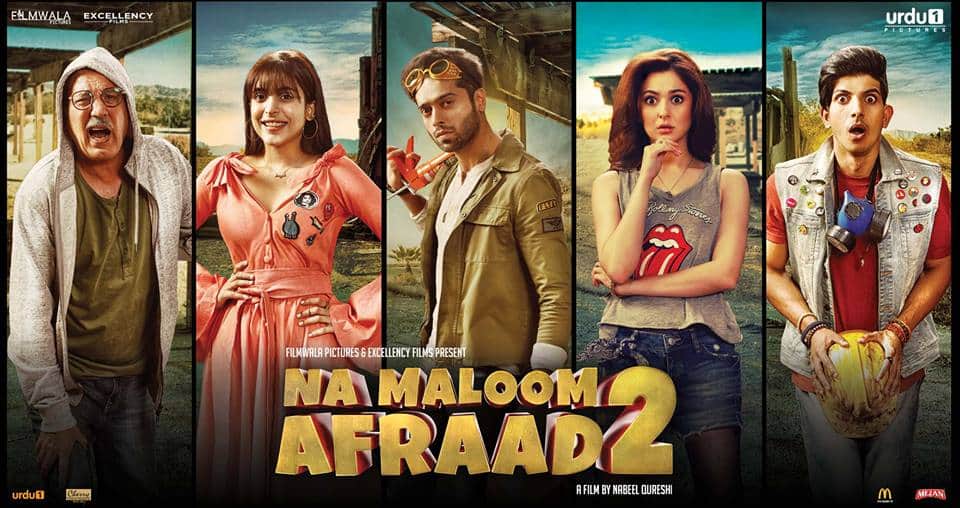 Urwa will be seen once again with the previous cast of her debut movie 'Na maloom afraad' in its sequel. Urwa was praised for her first cinematic appearance in 'Na maloom afraad'. Her character named 'Naina', was a modest middle class girl and she proved herself by bringing all the simplicity and purity to the role. The subject of the movie was unique and intriguing, since it was about strikes and protests in the city of Karachi. But, this time the movie is shot in Cape Town and expected to be bigger and better since the director Nabeel Qureshi and producer Fizza Ali Meerza have worked even harder and have high hopes with the sequel named 'Na Maloom Afraad 2'.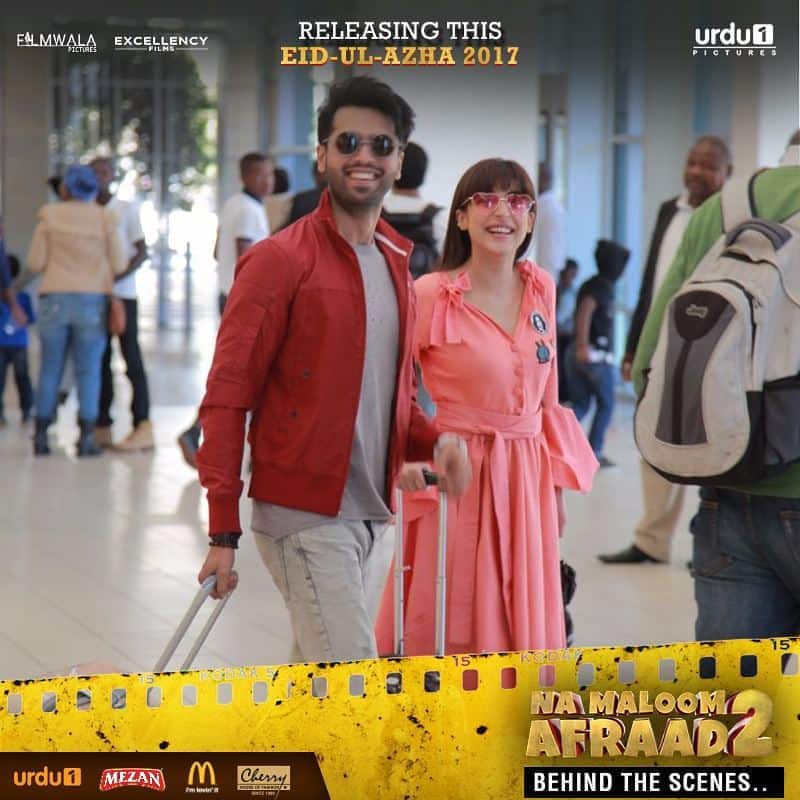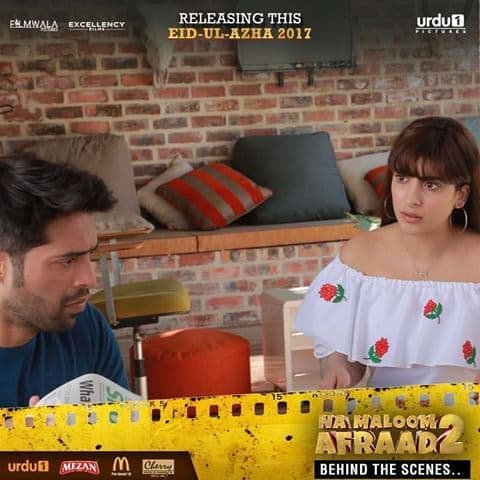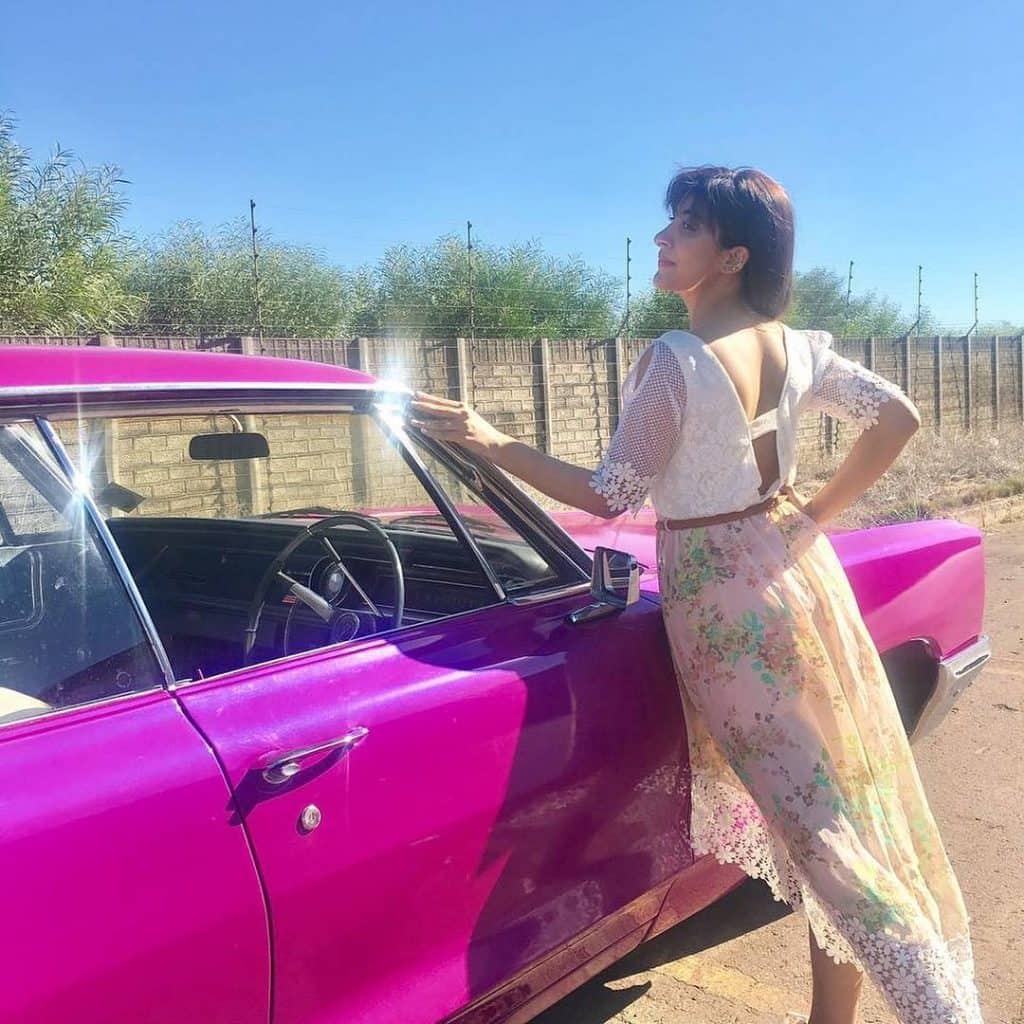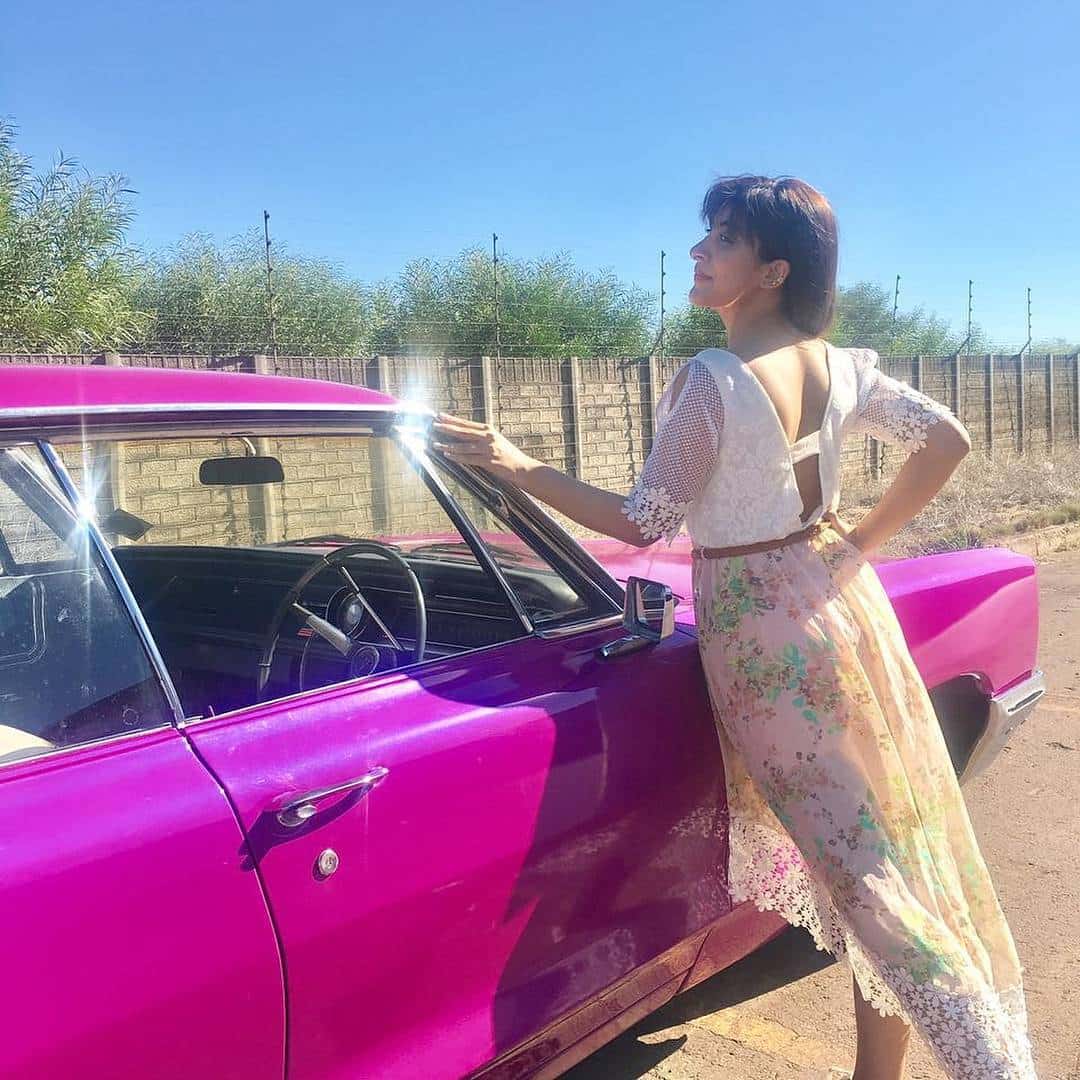 The storyline which we get from the trailer of the movie is that the characters of Mohsin Abbas Haider, Javed Sheikh and Fahad Mustafa are involved in a heist of a Sultan's gold toilet. So, what Urwa is up to in the movie? Well this has not been revealed yet. All we know about her is that she will be appearing in a quirky get up this time and continuing to play Fahad Mustafa's love interest. Naina, a simple, naïve and traditional girl from 'Na Maloom Afraad' will now be in a new avatar.
Let's have few glimpses of Naina' s look in the movie. She still looks simple but appears in a contemporary getup. Her outfits and hairstyle is modernized and stylish.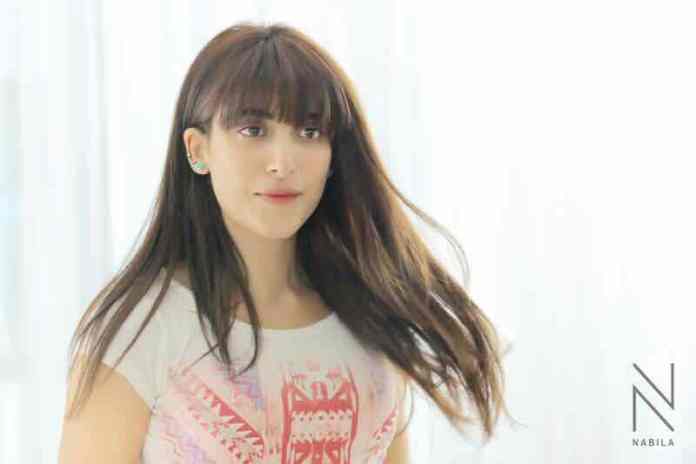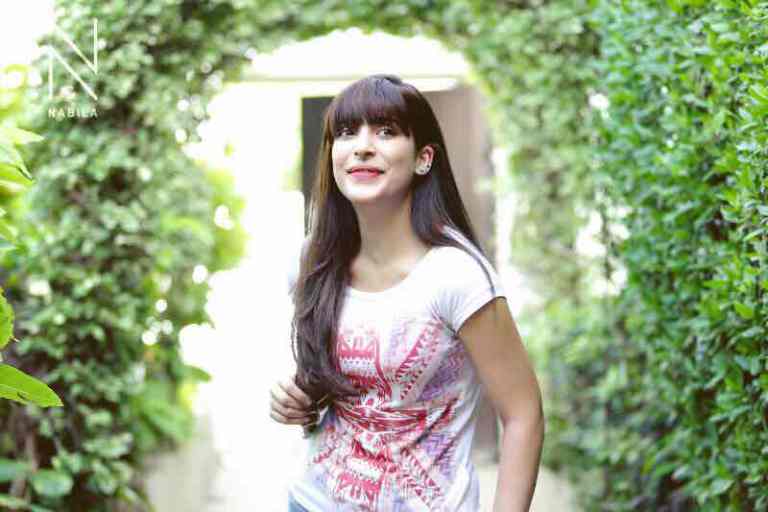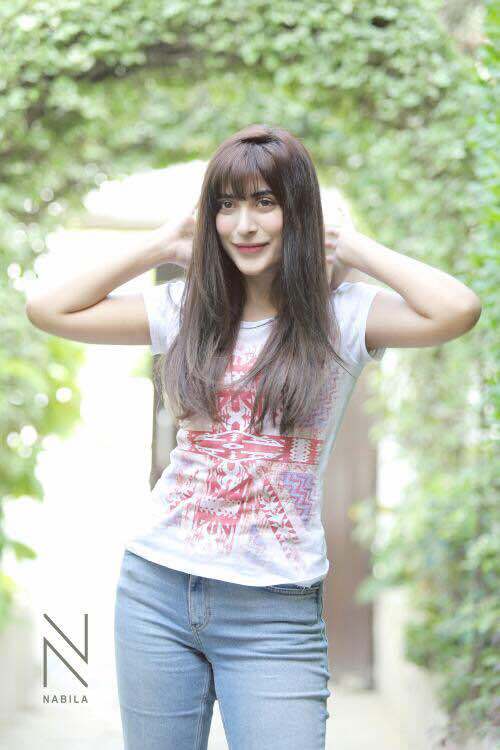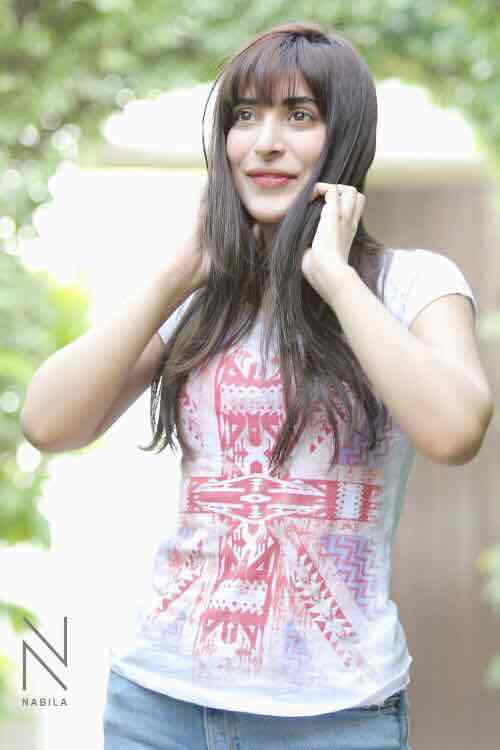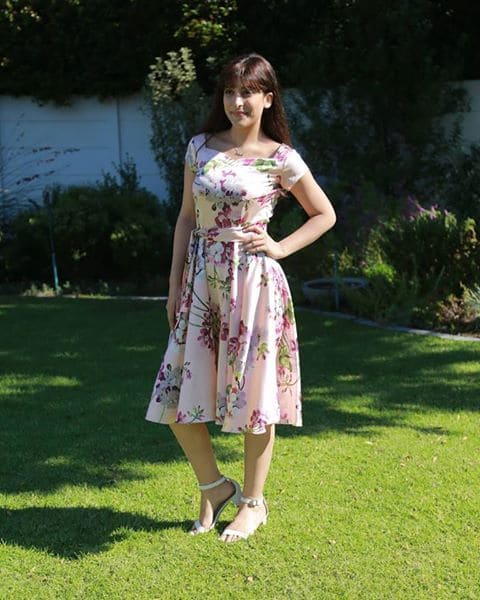 At an instance the director of the movie, Nabeel Qureshi said to Express Tribune:
"What the entire story revolves around is also quite funny and interesting. It has a bigger budget and has a better quality overall."
The statement has already raised our hopes and thus we are optimistic for return of Urwa too.
Punjab Nahi jaongi
A rural Punjabi girl from a 'Merasi' family in 'Udaari' is all set to appear in yet another Punjabi character in upcoming movie 'Punjab Nahi Jaongi'. Dressed in a vibrant outfit, shimmery jewelry and with all her control over the Punjabi dialect, Urwa is once again in a perfect Punjabi avatar to rock in the rom-com trio of Mehwish Hayat, Humayun Saeed and herself. She is in a character of a young and attractive Punjabi kuri named Durdana, who is in awe of Humayun Saeed's brazen romantic moves.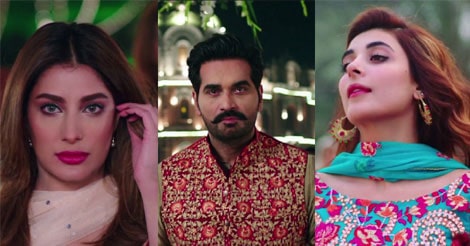 Punjab Nahi Jaungi is written by Khalil-ur-Rehman Qamar, directed by Nadeem Baig and produced by Salman Iqbal, Shehzad Nasib, Humayun Saeed & Jerjees Seja. It is all set to grace the cinemas around Eid-ul-Azha. The project is big and another breakthrough for Urwa on big screen. The trailer has already won millions of hearts around the globe, judging by the response to it's trailer release.
Let's have a glimpses of Urwa from the sets of 'Punjab Nahi Joangi', where she appears in a completely different get up as compared to the ones she has been seen in the past.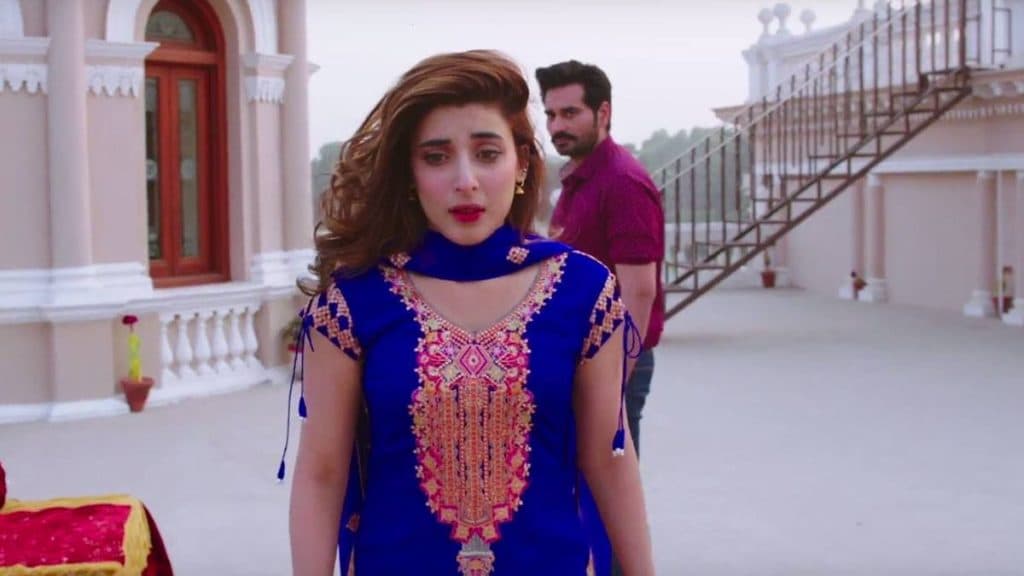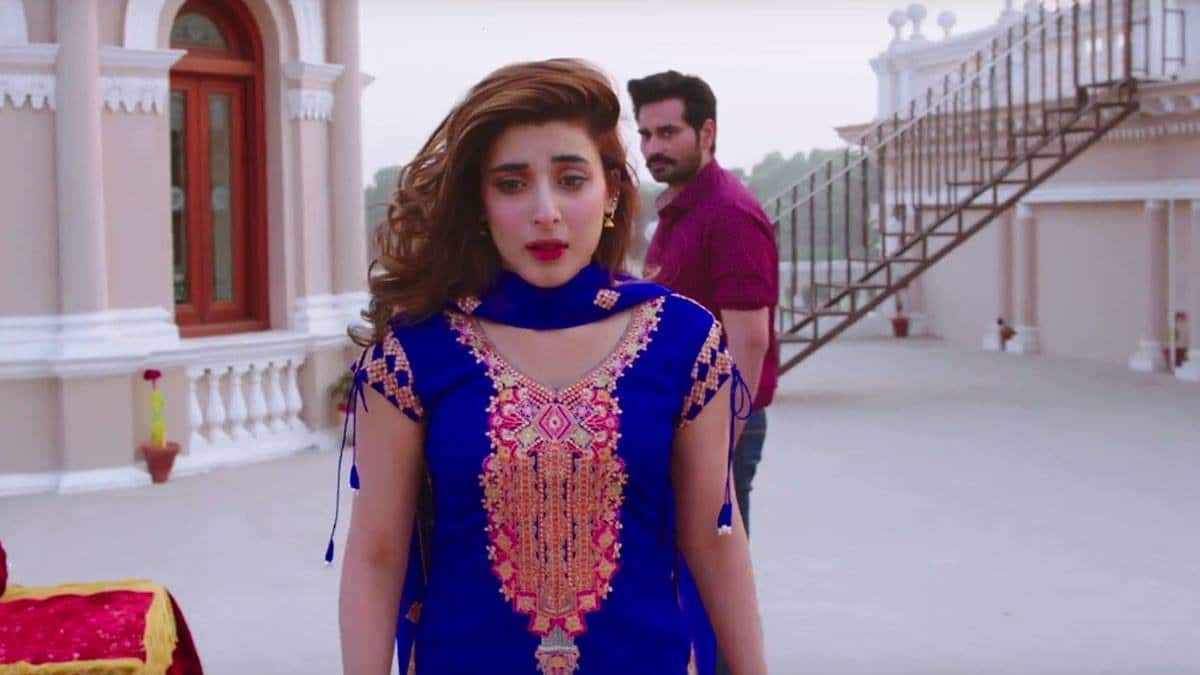 Behind the Scene clicks of Urwa with her colleagues of 'Punjab Nahi Jaongi'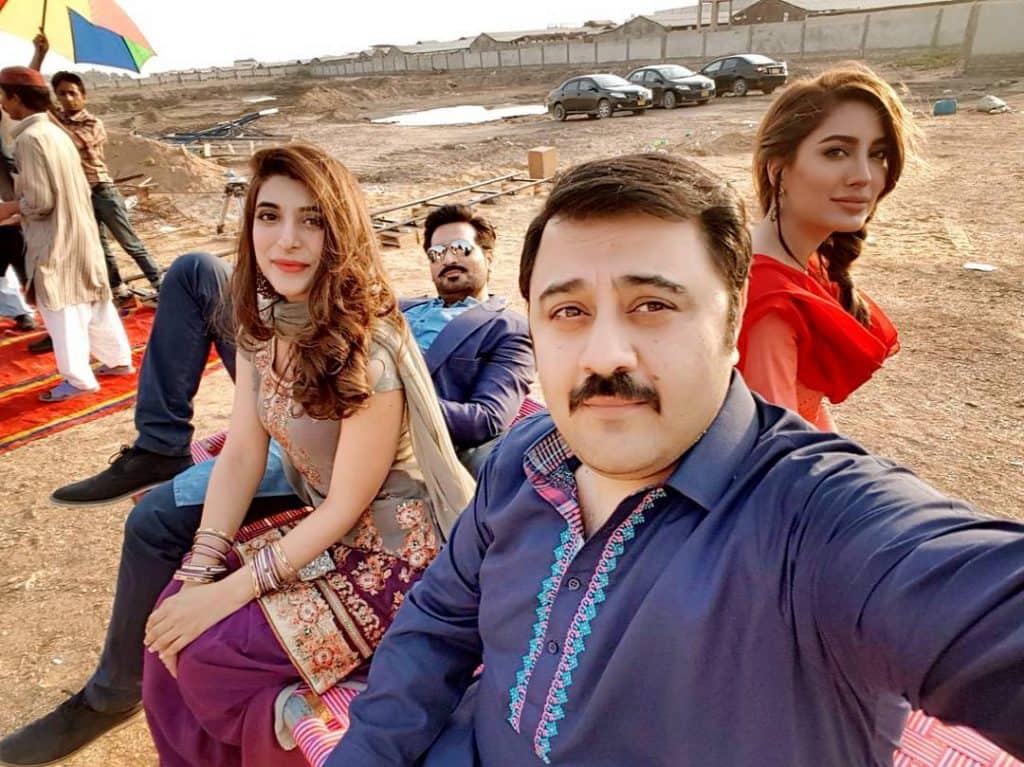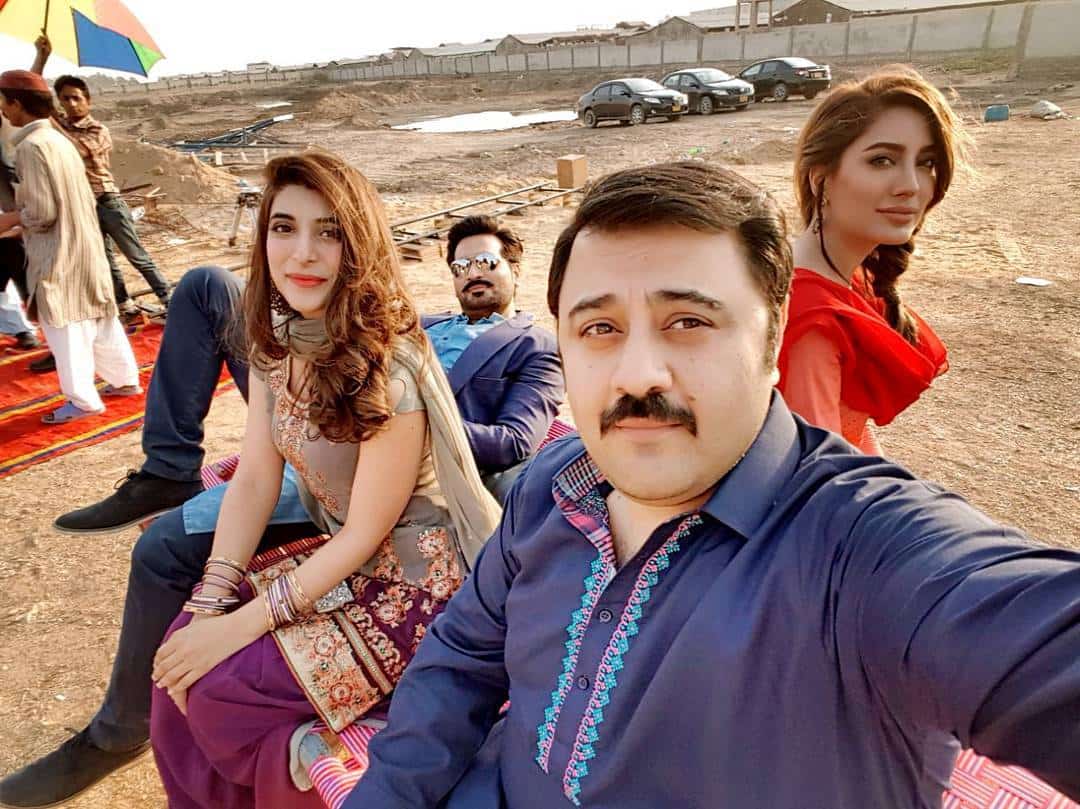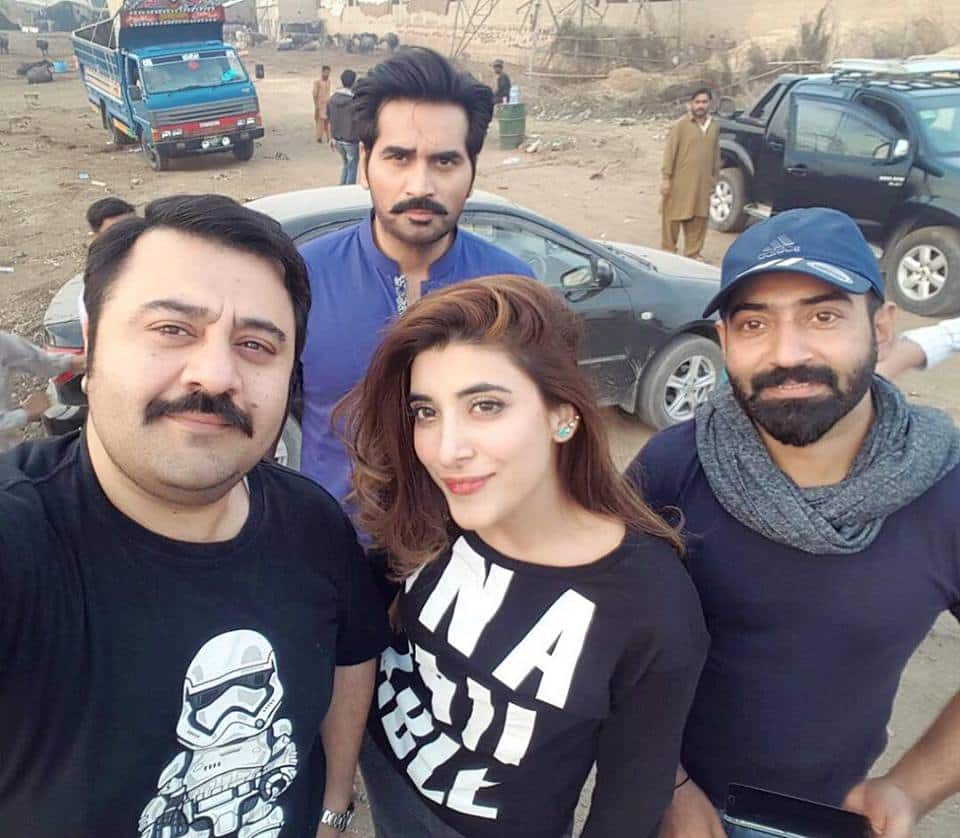 Urwa at the dubbing sessions of 'Punjab Nahi Jaongi'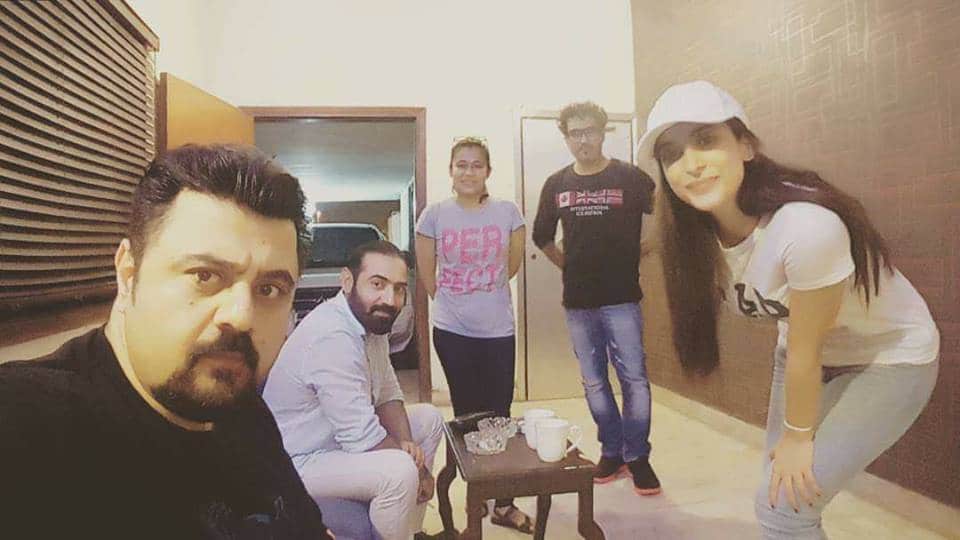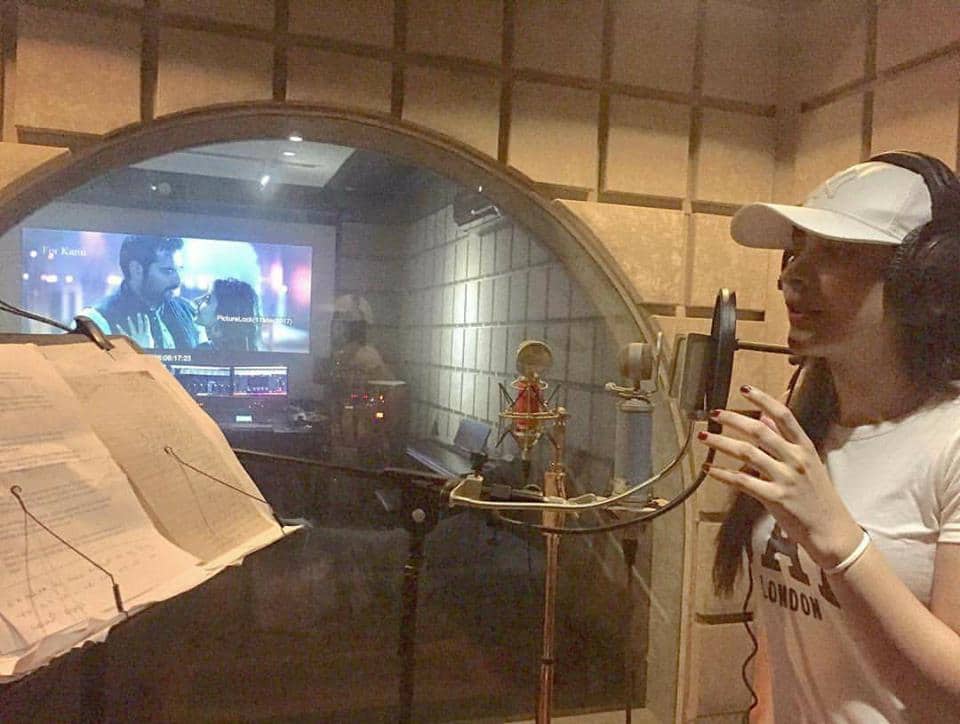 Urwa at the Trailer launch of 'Punjab Nahi Jaongi'. The way she flaunts her sunglasses shows her commitment to the Punjabi character and doesn't feel shy in promoting it.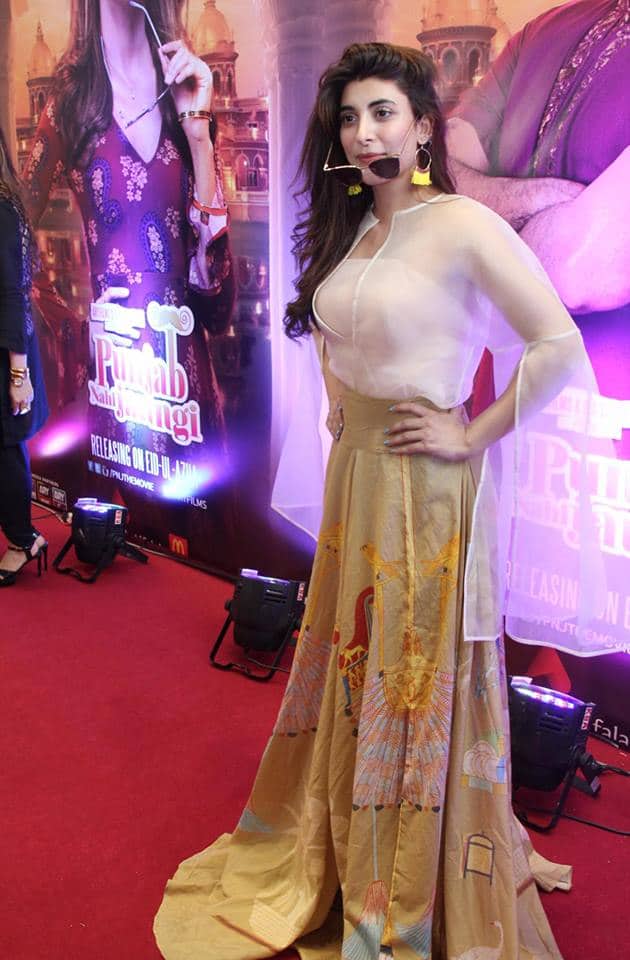 Rangreza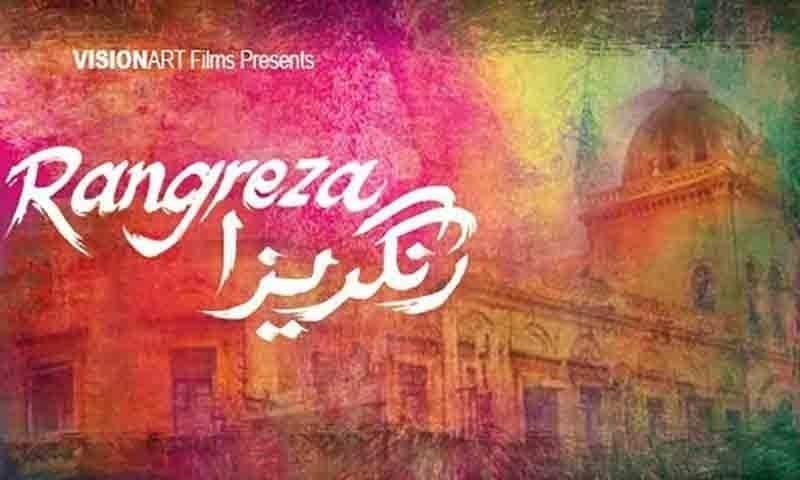 Rangreza, Amir Mohammed's musical directional debut is another upcoming movie of Urwa in which her character has a traditional feel as she belongs to a qawwali gharana. Urwa once talking to The Nations opened up about her character in the movie:
"Yes I have started shooting already, my name in the film is RESHMI. Reshmi is a kindhearted, soulful, beautiful girl. Her purity makes her rare; she is as pure as her name in the film."
The teaser of the movie gives a glimpse of Urwa's character in which she looks thoughtful and distraught. The perfect emotion on Reshmi's face bears witness to the fact that Urwa has beautifully moulded herself in this character. Have a look on Reshmi's click from the teaser below: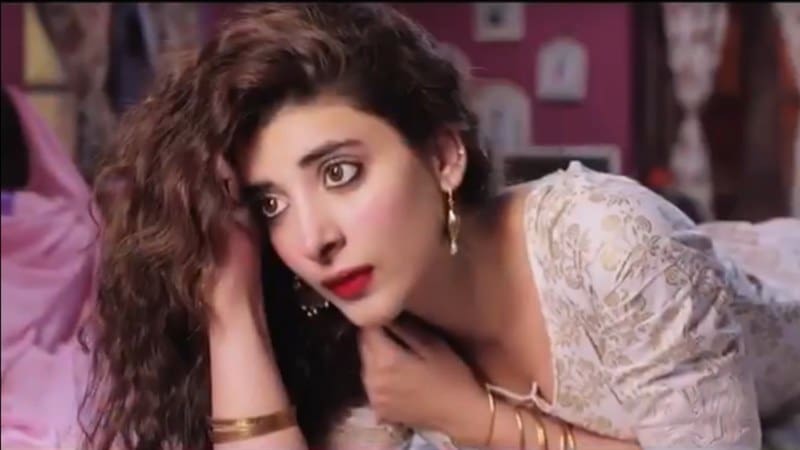 Usman Malkani, the executive producer of the film is all praise for Urwa. During an interview he said,
"We as a team have done several advertorial projects, with Rangreza we have stepped into the mainstream cinema. Though we were previously shooting with a new face, giving her a silver screen break but unprofessional attitude which has caused a little nudge to our floor plans, but fate is with us and we have found Urwa as God's gift. The entire team, crew & cast couldn't be more excited as the chemistry builds up with a greater charisma on the sets of RANGREZA."
According to some sources, Sana Javed, the lead actress of 'Mehrunnisa V Lub U' was previously opted for the female lead of Rangreza but the things didn't work out well with her therefore she was replaced by Urwa.
Rangreza is yet another big project in Urwa's career. The movie is a love triangle between the star cast Bilal Asfraf, Urwa and Gohar Rasheed. Bilal is from the modern pop rock world and Gohar is playing a role of a qawwal in the film. The music revolves around the fusion of classical qawwali and modern pop music, as acknowledged by the director, Amir Mohiuddin himself. The movie holds most promise within the genre of music and we will listen to some good melodies from Abida Parveen, Asrar, Qurram, Fareed Ayaz and Abu Muhammad Qawwals under the musical direction of Akhtar Qayyum who is also the writer of the movie as well. Our cinemas have not witnessed anything yet like Rangreza and it has got much to contribute in Urwa's career on big screen.
Lets catch Urwa in her behind the scene clicks from 'Rangreza'.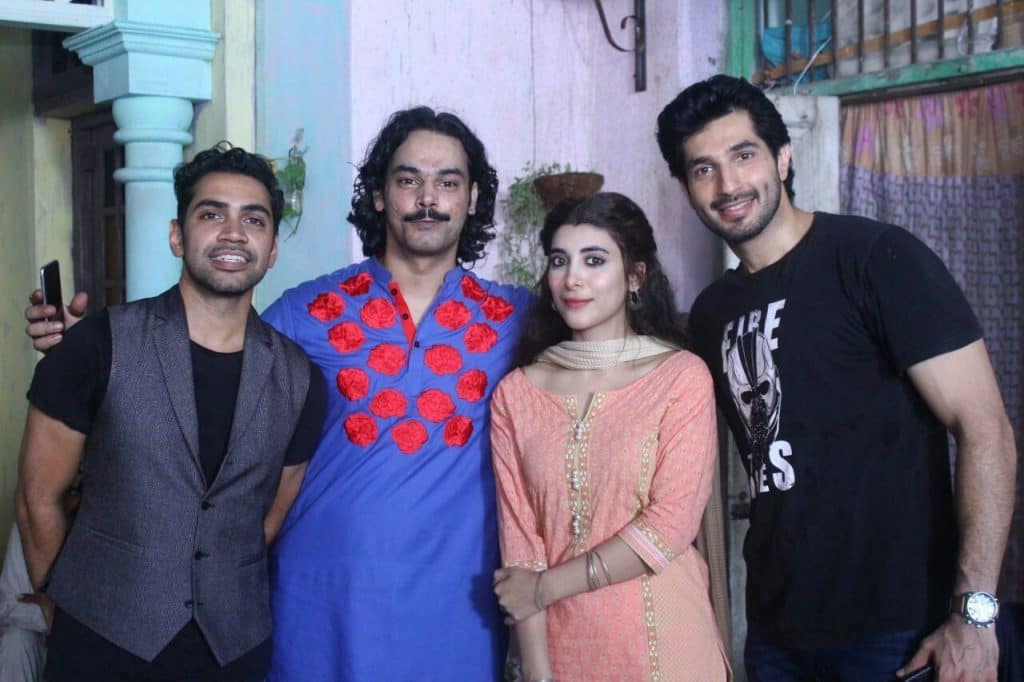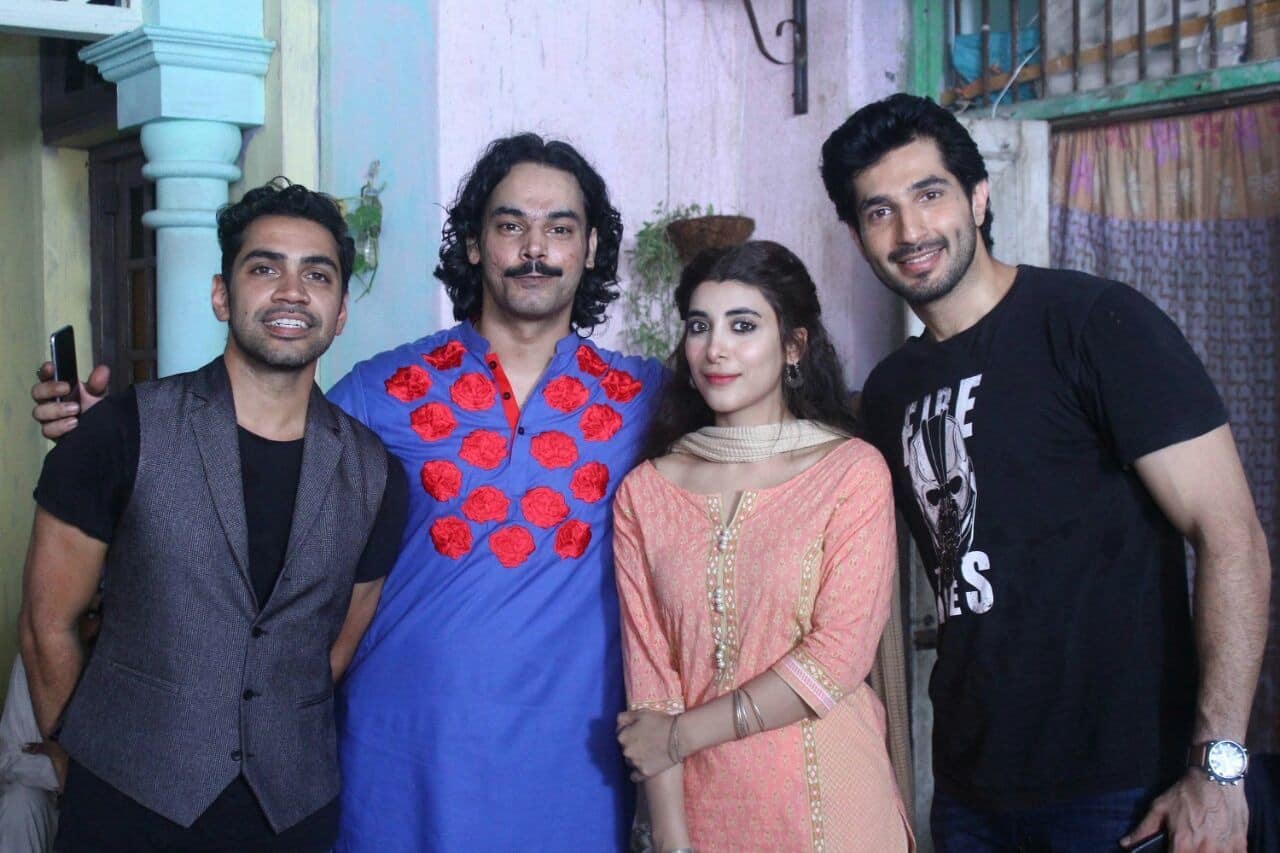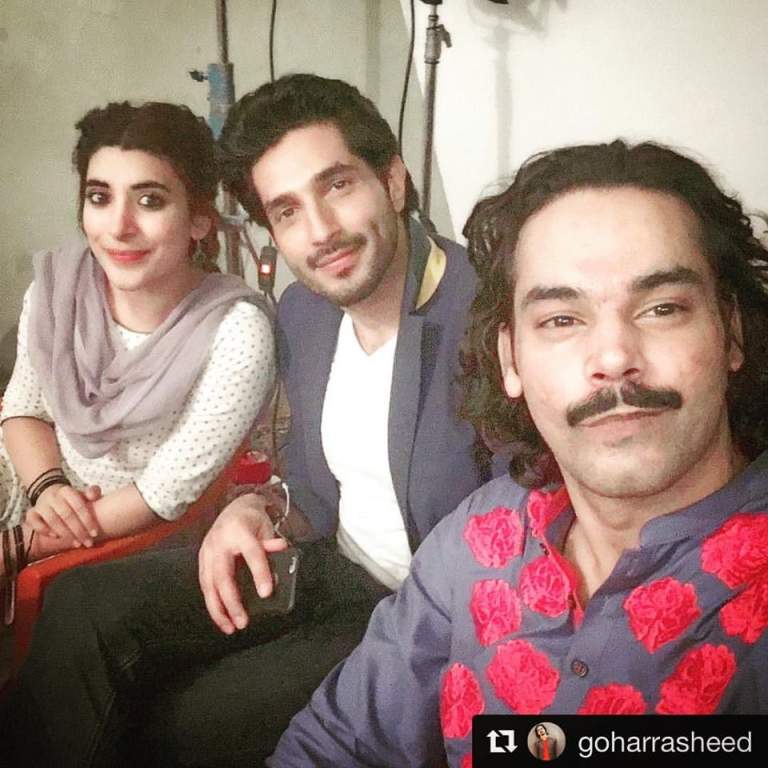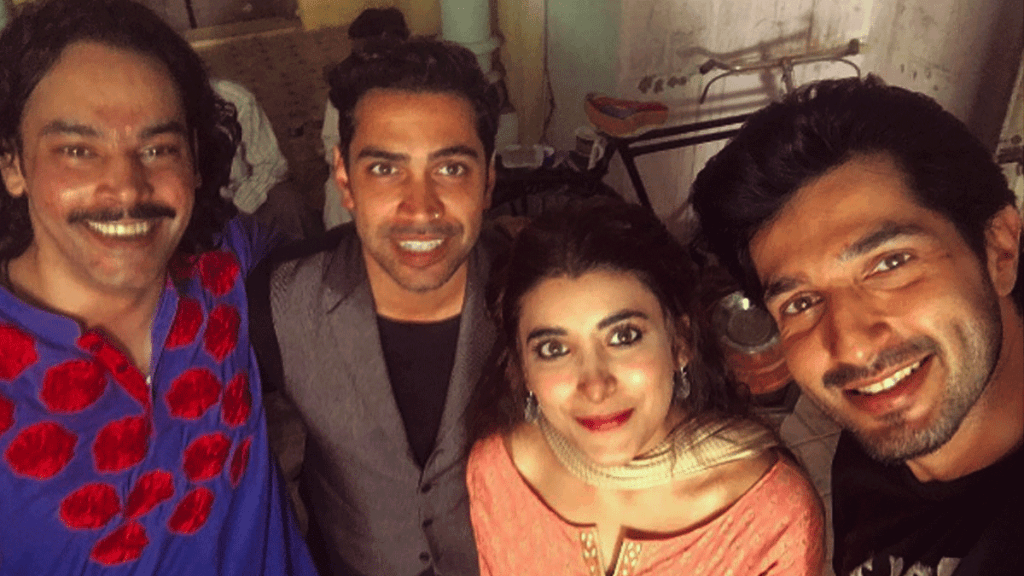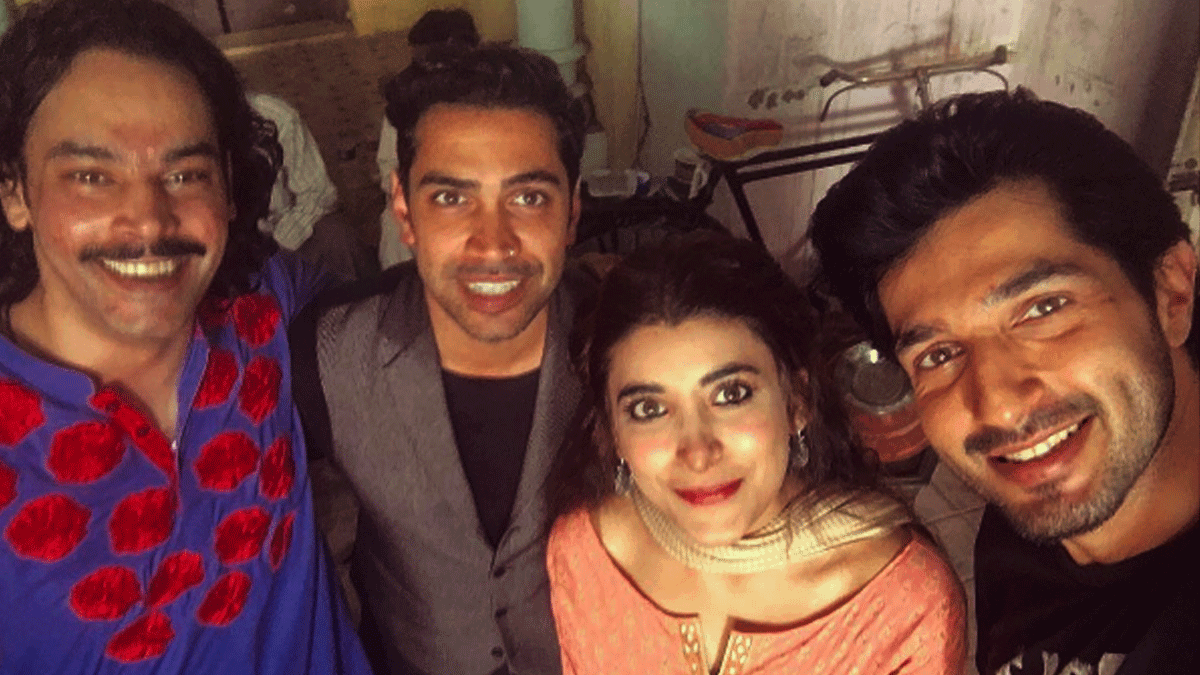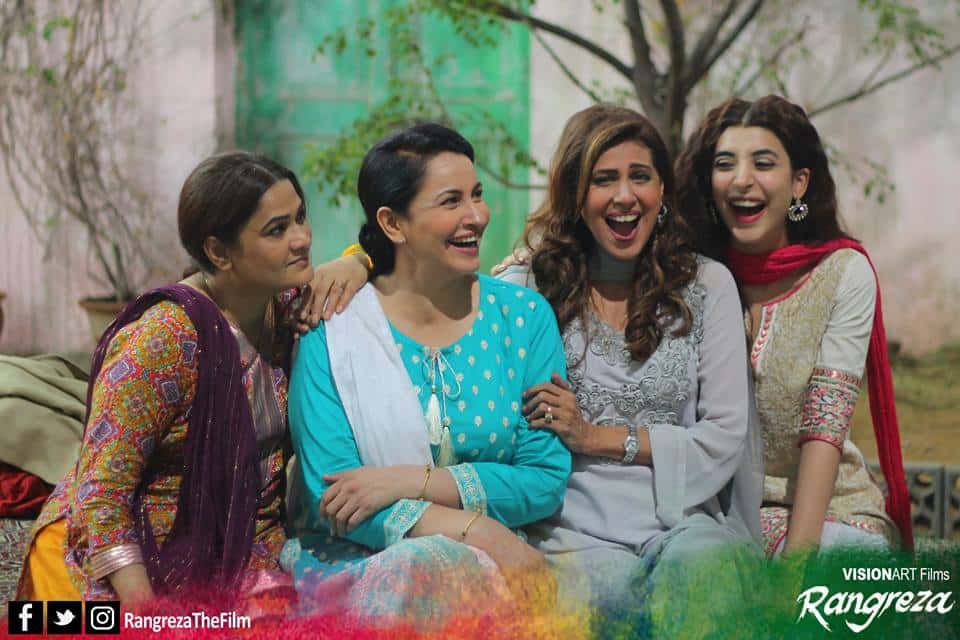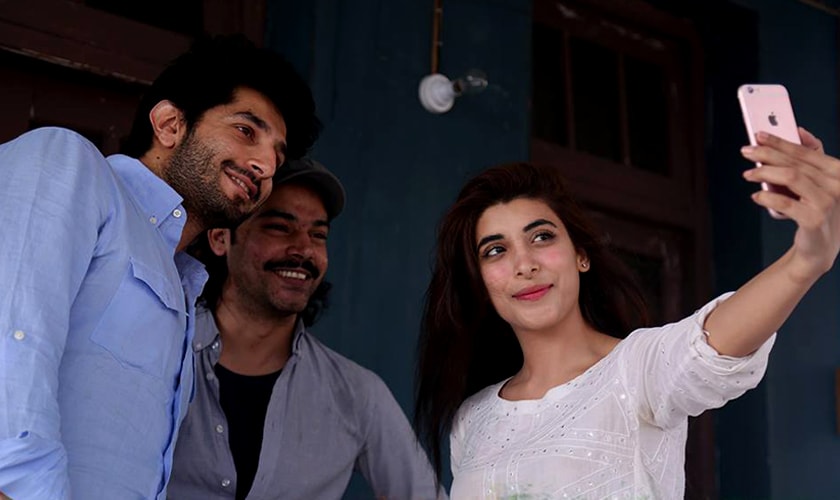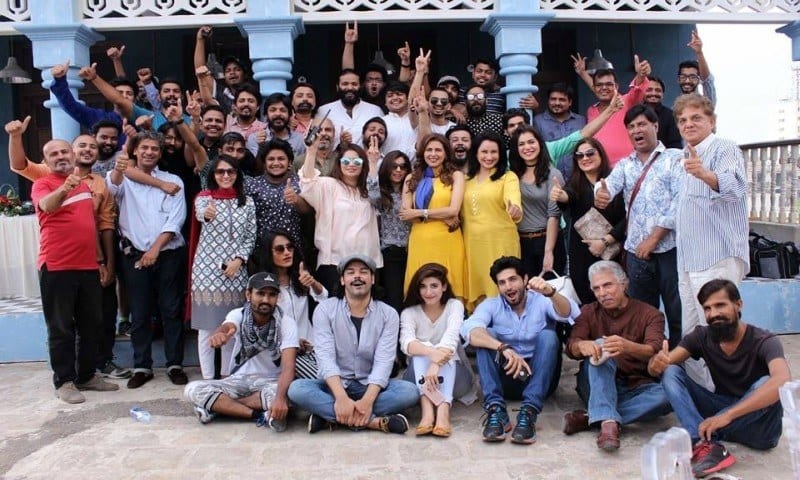 Jhol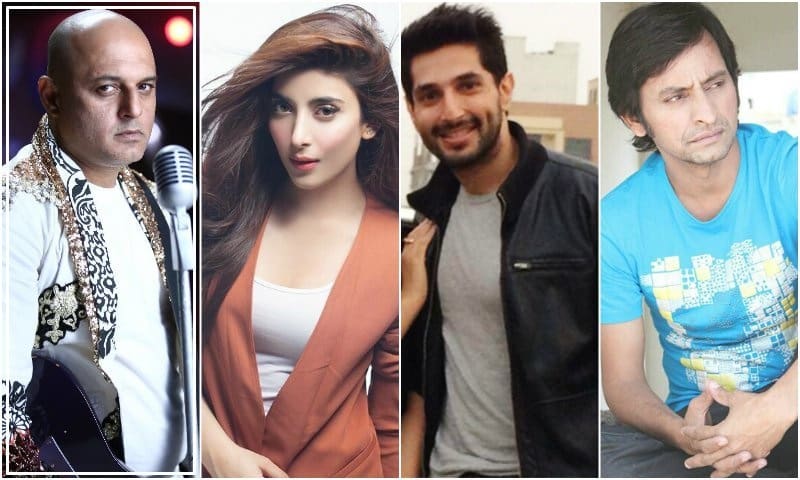 The rom-com, previously titled Two+Two, is another movie of Urwa releasing this year in which you will see her in yet another character. She will be playing the role of a high profile businesswoman. Urwa will be in lead role alongside Ali Azmat. She was so convinced by the script and her character in the movie that she turned down a Bollywood offer, a biopic of Indian cricketer Azharuddin, for it. She once stated that her character in Jhol was a more fitting one for her which is one of the reasons why she decided to decline the Bollywood film.
Official poster of 'Jhol'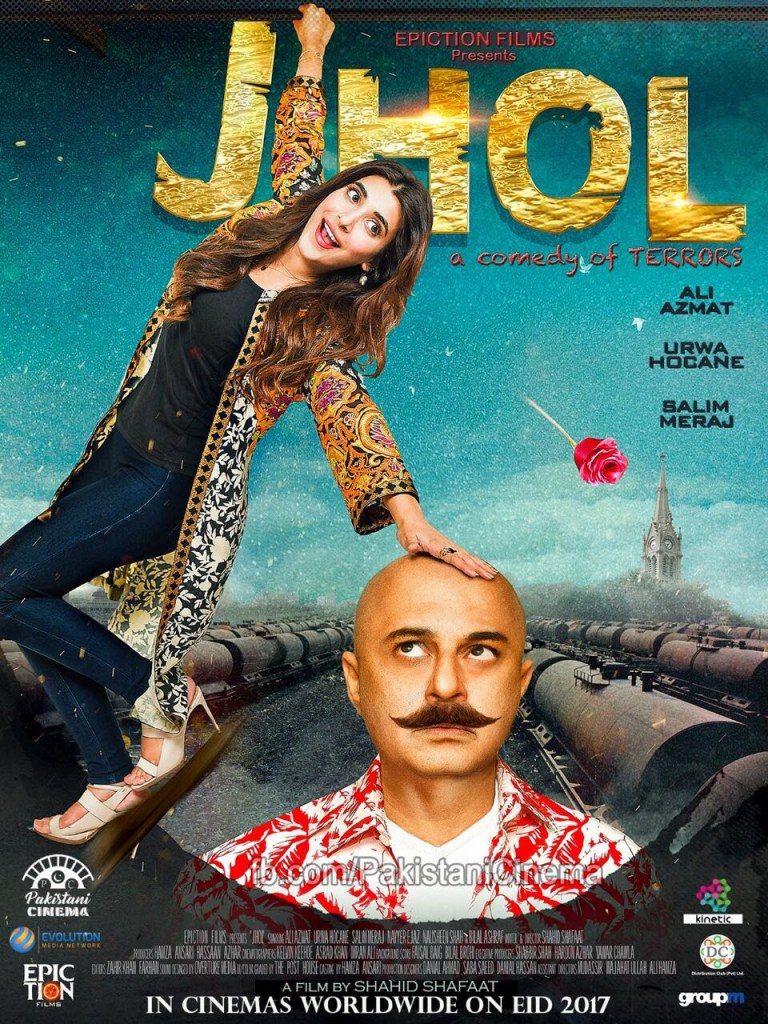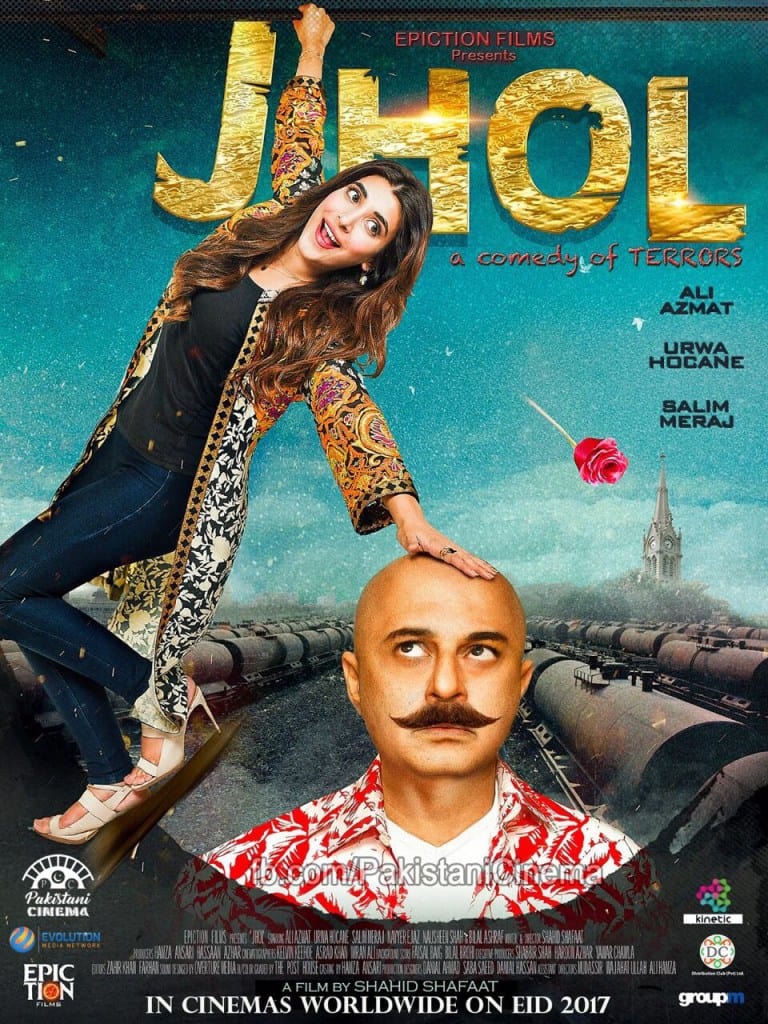 The official poster of 'Jhol' is out that has a tagline 'A Comedy of Terrors', which depicts that the movie is a dark comedy. 'Jhol' is produced by Hamza Ansari and Hassan Azhar, directed by Shahid Shafaat. The movie also features Salim Meraj, Nayyar Ejaz, Bilal Ashraf and Nausheen Shah in important roles. Ayesha Omer will also be performing on an item number in the movie.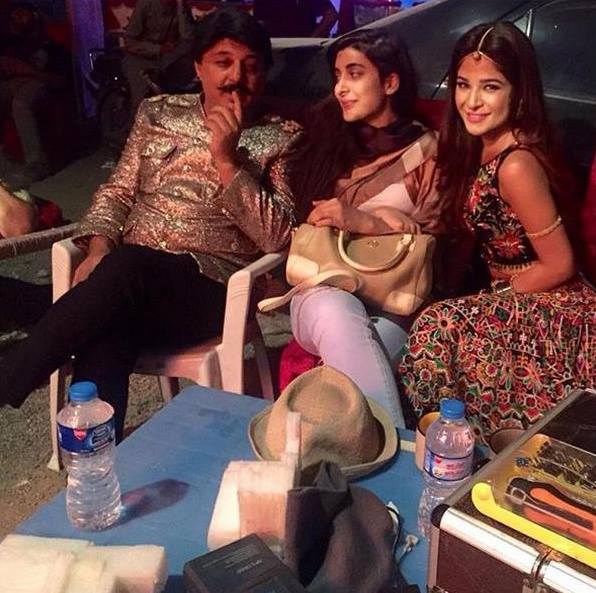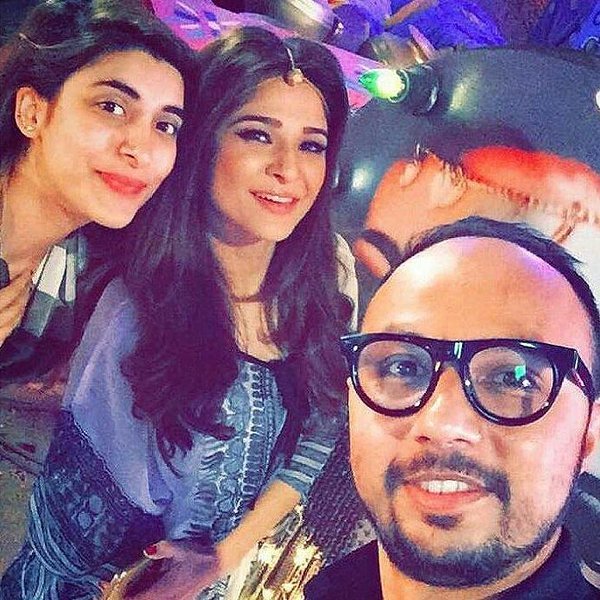 There is no official press release about the movie or any word about Urwa's character, so we rather wait and watch what she has got in store for us. Since Shahid Shafaat is a renowned TV play and theater director, our expectations from the movie is already touching the skies.
Urwa, in her forthcoming releases seems to be a pageant of talent. From the character of a simple and traditional girl to a high class business women or a desi punjabi chick, she is all set to show her versatility in her upcoming film projects. We hope that the outcome is also as brilliant as it appears to be from her informal clicks and film teasers.