Lux Style Awards 2019, one of the most popular award functions were aired on Geo Entertainment on August 6, 2019. Now that they have aired, the speculations are put to rest and the viewers can enjoy watching the awards. Arranging award function is a mammoth task and to coordinate and rehearse with all the celebrities is another added responsibility. Where the organizers did a great job, it was also the responsibility of the celebrities to do their homework as well. Lux Style Awards 2019 is now going to stay in the news for all those good and bad moments that will keep on getting noticed.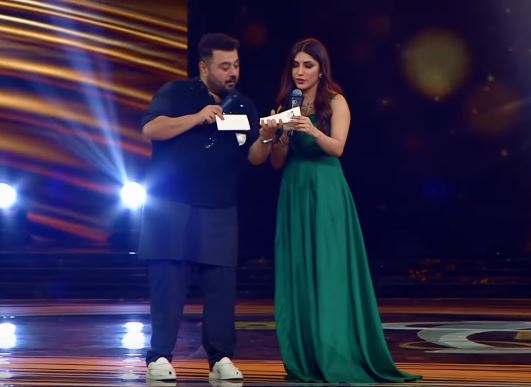 One such moment belonged to Uzma Khan. Ahmed Ali Butt and his Jawani Phir Nahi Ani co-star Uzma Khan graced the stage to announce the winners of Best TV Actress and Actor of Viewers Choice. Ahmed Ali Butt cracked some jokes and began their segment on a high note. They announced the award that Iqra Aziz won for Suno Chanda and the crowd was pleased with the way things were being carried out.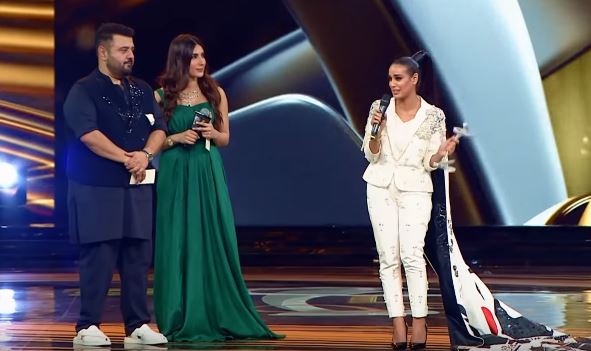 Ahmed Ali Butt is an experienced all-rounder who knows what he is doing but unfortunately, his on-stage partner was not attentive enough. Uzma Khan looked super pretty with dressed in a green gown with her hair on the loose and smokey makeup, however Uzma Khan had a blonde moment where, instead of announcing the next category and nominees of Best TV Actor Viewer's Choice, she took Feroze Khan's name before, without much thought. Uzma Khan spoiled the award not only for Feroze Khan but also for the audience. Ahmed Ali Butt however saved the day and made it light-hearted by cracking a joke or two about it and the audience couldn't contain their laughter. Uzma Khan was called on stage to announce the nominees and then the winner but it looked like she had a brain fog and didn't pay heed to how she was supposed to do the honors in a sequence.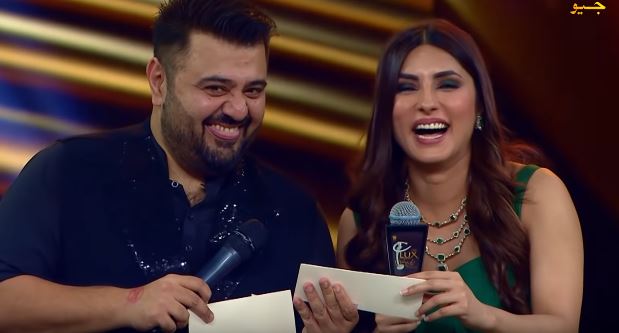 Feroze Khan won the award for Best TV Actor Viewer's Choice, but he also won the respect of the audience when he brought veteran actor Qavi Khan with him and dedicated his award to him. Qavi Khan was also one of the nominees for his role in drama serial Aangan (Ary Digital).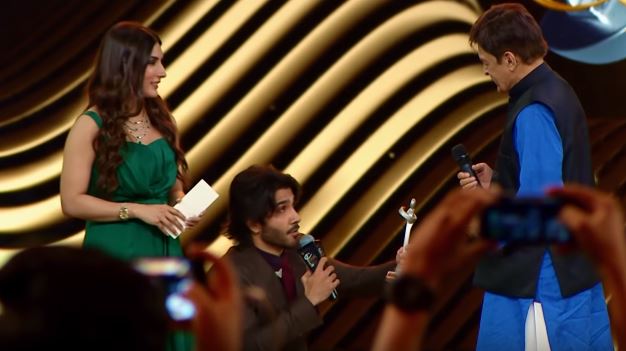 Uzma Khan should be thanking Ahmad Ali Butt for saving the day and making her blonde moment into something entertaining.
Watch it here: