Veena Malik has always managed to make sure that she doesn't lose the ultimate limelight which she often seems to earn in return of self-created controversies. Now that the lady has proclaimed her marriage to a rich businessman of Dubai, it seems that the two of them are equally enjoying this newly created bond as husband Asad too seems to adore the showbiz limelight which has reached to him following Veena.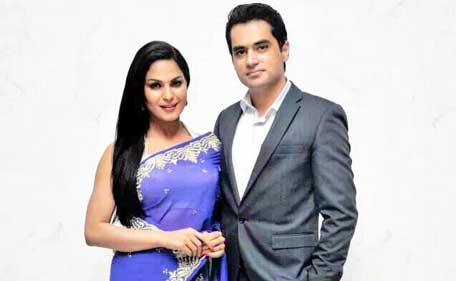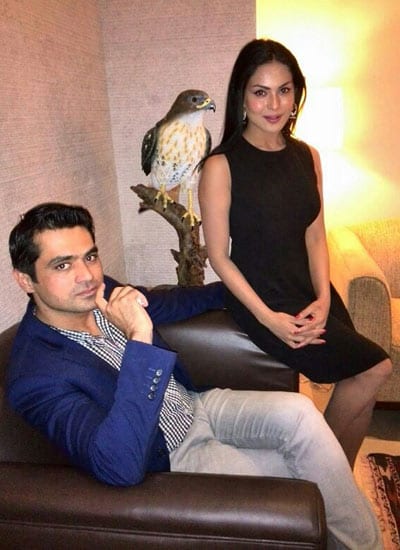 Recently, a newspaper published a thrilling news about this marriage where it mentioned it clearly that Asad Bashir is not a rich businessman in Dubai but just an employee in a Dubai-based firm.  The news also stated that Asad Bashir is a resident of Miyanwali who belongs to a poor family of Kohat. For a complete story, read the news here!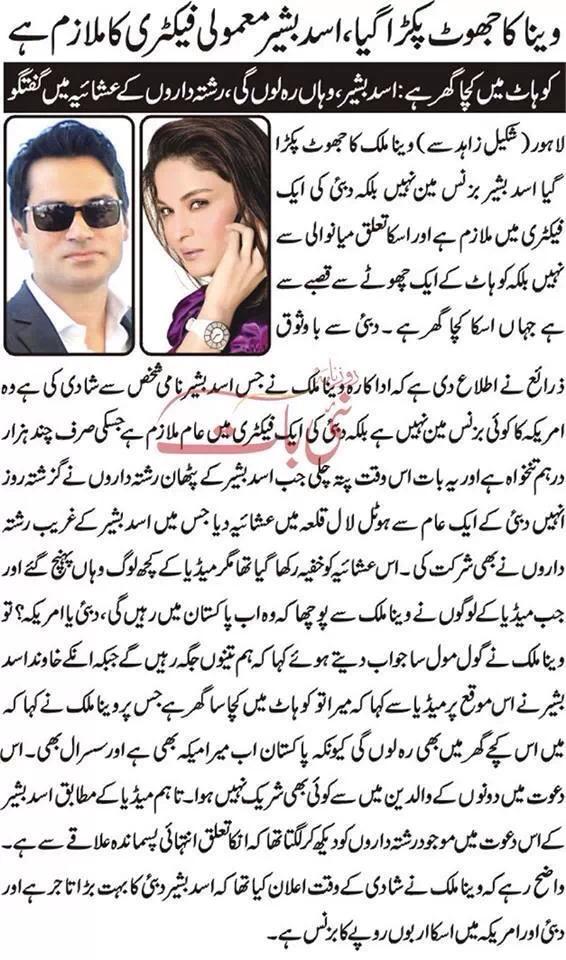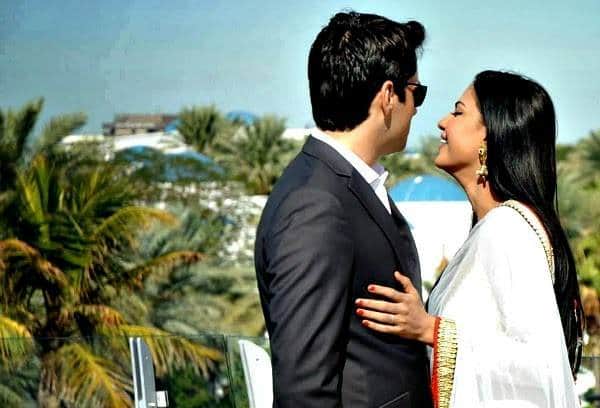 Veena and Asad are currently busy in photoshoots which are mostly regulated on social media pages. Despite of all the stories linked to this actress, we are still happy that she has finally settled in her life and pray that things work out between this couple.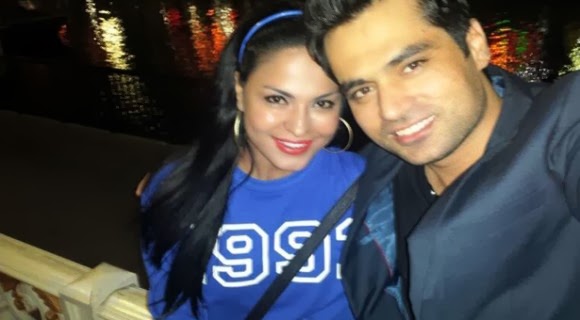 All for now,
Wishes,
Nida Zaidi