Only days after landing in Pakistan Veena Malik is making her presence felt by being present in every other talk show. Veena Malik and her husband said in an interview that staying away from their country has doubled their love for Pakistan. They have the choice of living anywhere in the world but they will always choose to live in Pakistan. Not only this they both also showed the desire to do welfare work in Pakistan.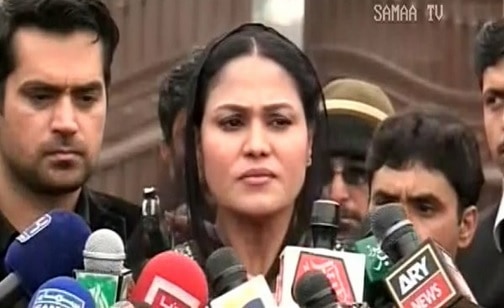 Taking an initiative on that front Veena Malik and her husband along with their son Abram Khan visited Bacha Khan University which was targeted by terrorists recently. It was a terrible attack which made people even more worried because people have still not forgotten the children who were killed in the terrorists attacks on the Army Public School last year.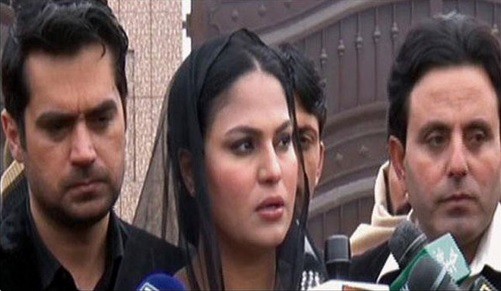 Veena Malik said that she was there to show solidarity, to let these people know that Veena Malik and her family was there for them. She said talking to the press,
"The terrorists attacked our most precious asset, our youth and the best way to avenge that is to ensure that our youth gets education. We feel the pain of those who have lost their loved ones and are here to show solidarity with them. No one can make up for their loss but I brought my own child with me to show my support. We are one when celebrating our joys and now too in these tragic times we stand united."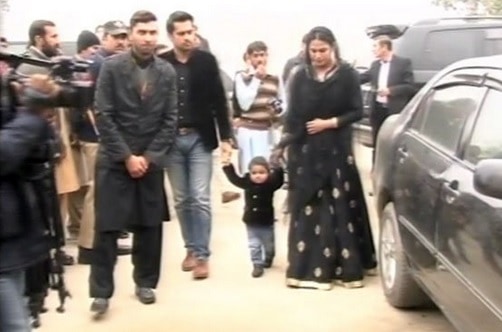 Veena Malik is very happy to be back in Pakistan. She keeps on expressing her love for the country in interviews and tweets.