Wahaj Ali is a brilliant Pakistani actor who has worked in many popular dramas including Ehd E Wafa, Ghissi Pitti Mohabbat, Ishq Jalaibi, Fitoor, Dil Na Umeed To Nahi & Jo Bichar Gaye. The actor has become a known face after his drama Ehd E Wafa, followed by the success of Ishq Jalebi & Dil Na Umeed to Nahi. Lately, Jo Bichar Gaye added more fame to his career.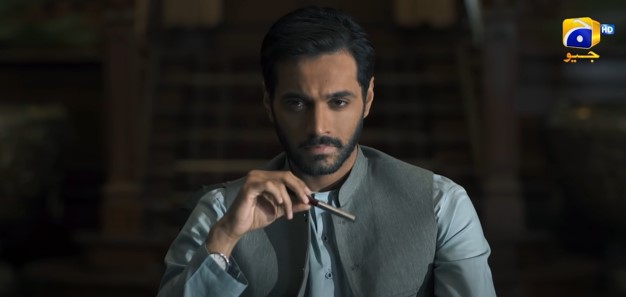 Recently, he has appeared in The Big Pick where he talked about the ratings and views. Replying to the question, "Do views matter?", He said that rating and views do not matter at all in his opinion, he further said, "Jo Bichar Gaye's example is in front of everyone, whenever any person & the team will work hard (in any form of art), and it has the ability to hook audience for even ten second, it will make mark and will achieve what is needed, no matter what". Here is the link .

Talking about putting efforts in creating the arc of the impactful character Rumi, Wahaj Ali said that he didn't think about it but relied on director who worked hard to add perfection to the character of Rumi, "I solely relied on Sir Haissam Hussain, I trusted him, I knew he would do something significant, also, he said to me to grow longer hair and it turned out to be great", said Wahaj. He further said that most challenging thing for him was to speak Bengali in its raw dialect.

Talking about working with Haissam Hussain he said that every actor should avail the chance to work with such seasoned director. He said that he learned Bengali & its dialect. He also told that he was constantly in touch with his Bangladeshi fans who used to translate and narrate dialogues to him. He said that his fans supported him a lot and that's why the outcome was superb.
The drama Jo Bichar Gaye is a Pakistani period play which is based on novel written by 71's war soldier, Col Z I Farrukh.