Zahid Ahmed is a household name in Pakistan. Fans love him for his voice, his looks and his talent. He was seen playing negative roles in drama serial Alvida and Sangat but is seen playing a role which is completely opposite in the drama serial Zara Yaad Kar. Zahid Ahmed chatted with his fans on facebook yesterday in which he talked about what projects he is doing right now and he also talked about his likes and dislikes.
Zahid Ahmed revealed something about his upcoming project. He said,
"It is a very tough story. I play a father in distress, something I haven't done before."
He is also planning to sign another script by Khalil-ur-Rehman Qamar. He will also be seen playing different roles, an action hero in Geo's play and he might just step into the world of films this year too.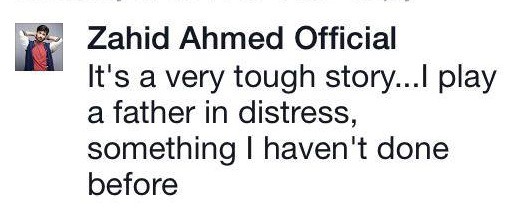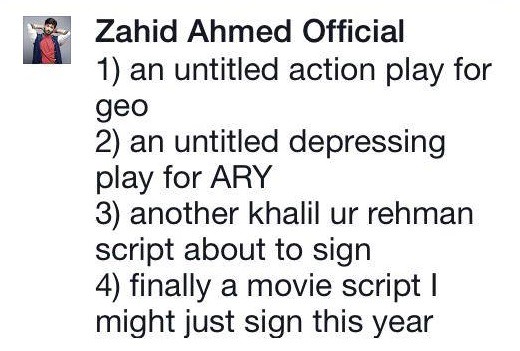 Zahid Ahmed also disclosed,
"I am like my character in Zara Yaad Kar in real life, I am very loving and compromising."
Zahid Ahmed also told his fans which characters were his most favorite and which were his least favorite.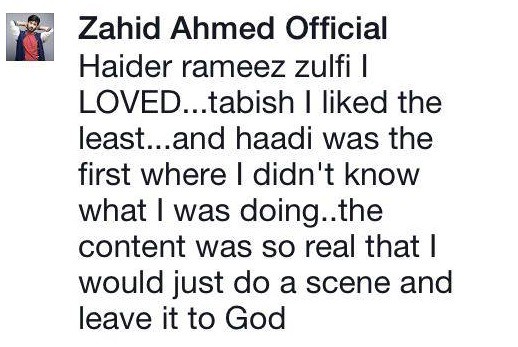 He also thinks that he still doesn't know how he can use all this fame for some higher purpose but he keeps on asking Allah to guide him. Zahid Ahmed's first love is theatre. He told his fans,
"I would love to do theatre again but it takes months to prepare and pays very little. If I ever got to an influential position. I would love to industrialize theatre so that the youth participates and gets paid."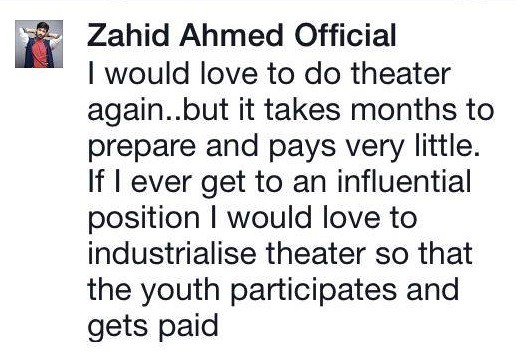 Zahid Ahmed also shared that Saba Qamar was his favorite co-star.