Fahad Mustafa is a talented host, actor and producer of Pakistani media industry ,he has done countless dramas and films. The actor has taken a long break from television because of films , besides acting , he does hosting too.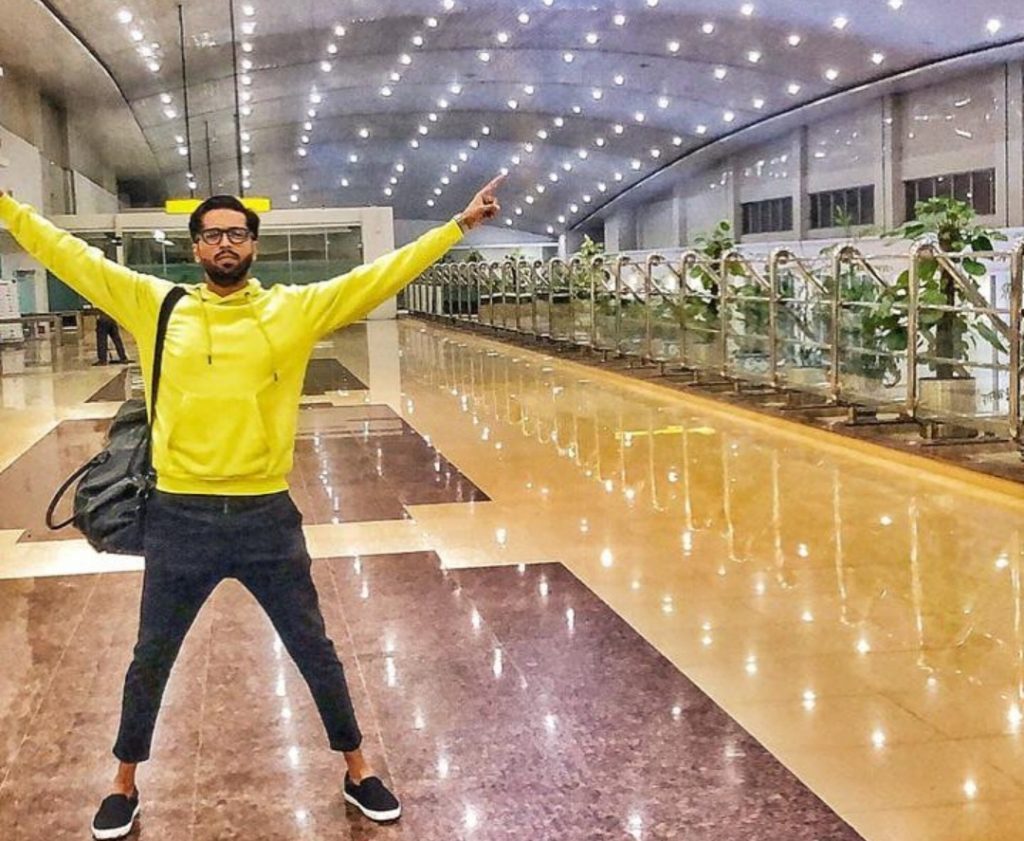 Recently , the Jeeto Pakistan host was invited in Waseem Badami's show Her Lamha Purjosh along with the famous internet sensation Ahmad Shah . It was a fun filled show .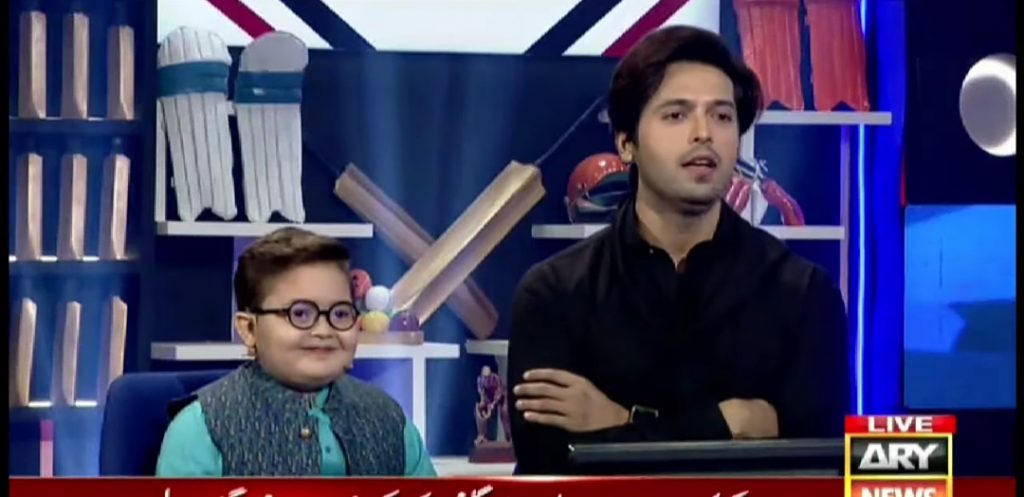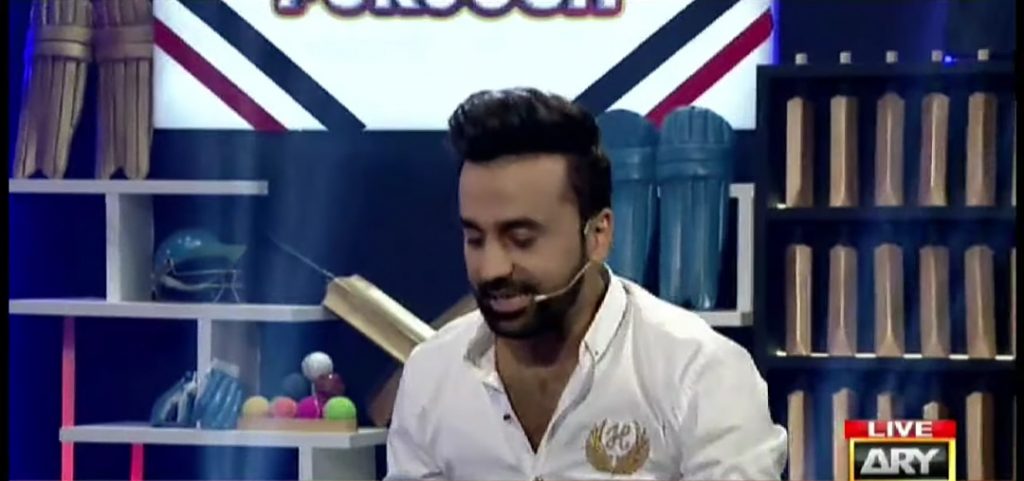 In the show , the cute Ahmad Shah was asked a question about the looks of both the hosts . Both, Waseem and Fahad forced him to take their name.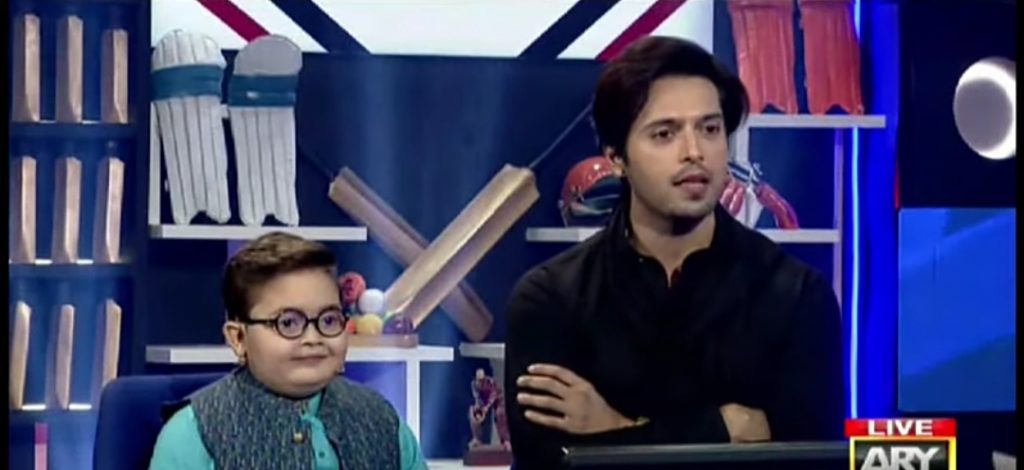 To the question , " Fahad said , ' it is okay , take his name just for once , "

Replying to Fahad , Ahmad Shah said , " No, Fahad Mustafa is more good looking, because he will get angry later on , if I will take Waseem Badami's name "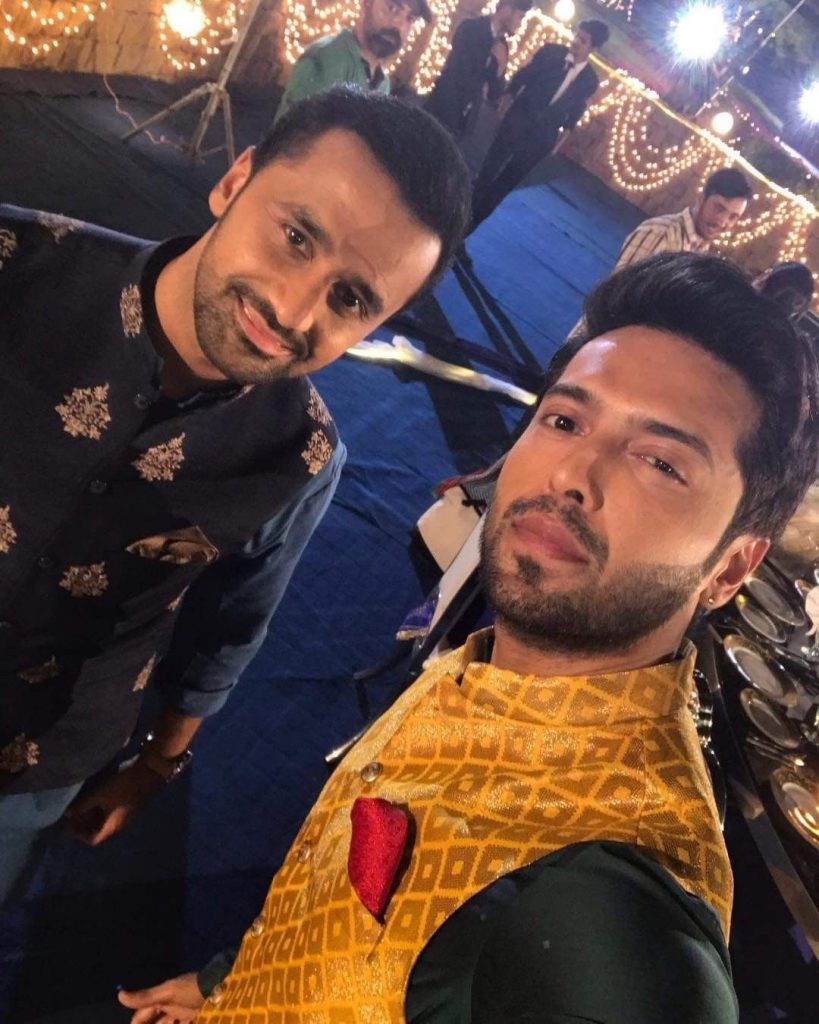 Fahad Mustafa further said to Waseem , " Please do some fear , he will speak the truth ofcouse, how can he say this about you "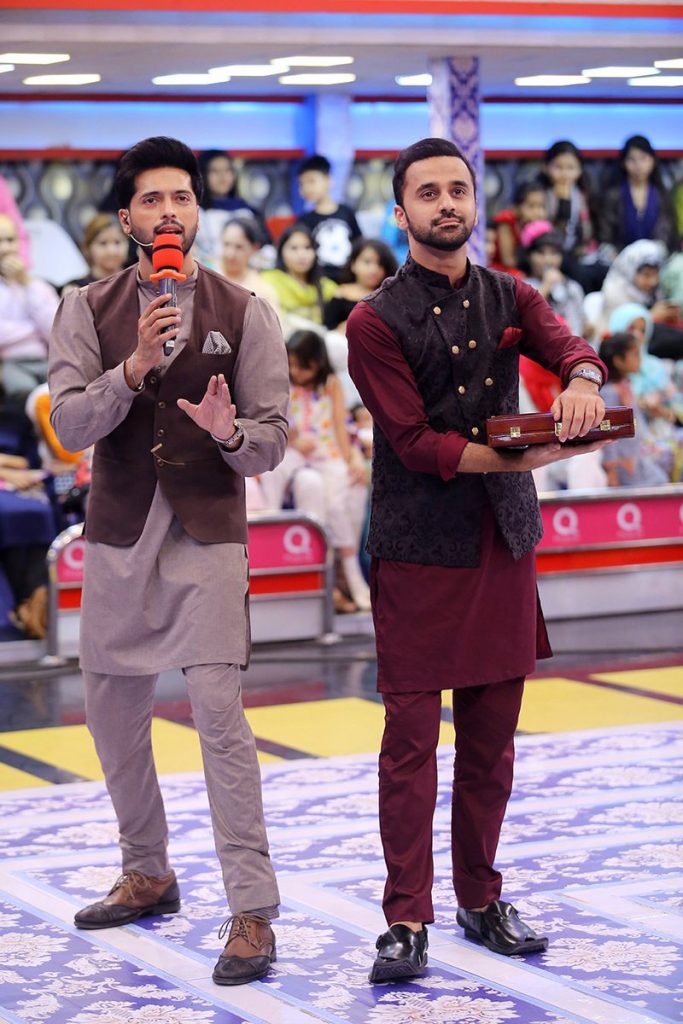 Ahmad Shah said that he's fan of both the hosts and he loves both the shows. Both the anchors were of the view that Ahmad is an intelligent kid and decides as per the situation . Waseem Badami also showed the clips where he changed his views as per the situation. Their banter is giving us the vibe that all the three of them share a very sound bonding. Here is the video link for .