Aijaz Aslam and Faysal Quraishi are talented actors of Pakistani media industry. They are timeless friends who share a long friendship, the two love to elevate each other. The dynamic duo recently appeared in The Shoaib Akhtar Show as special guests where they talked about eachother. Aijaz Aslam and Faysal Quraishi talked about their long-term friendship and praised each other by heart. Aijaz Aslam praised Faysal Quraishi as an actor as well and said that he has the ability to ace any kind of role.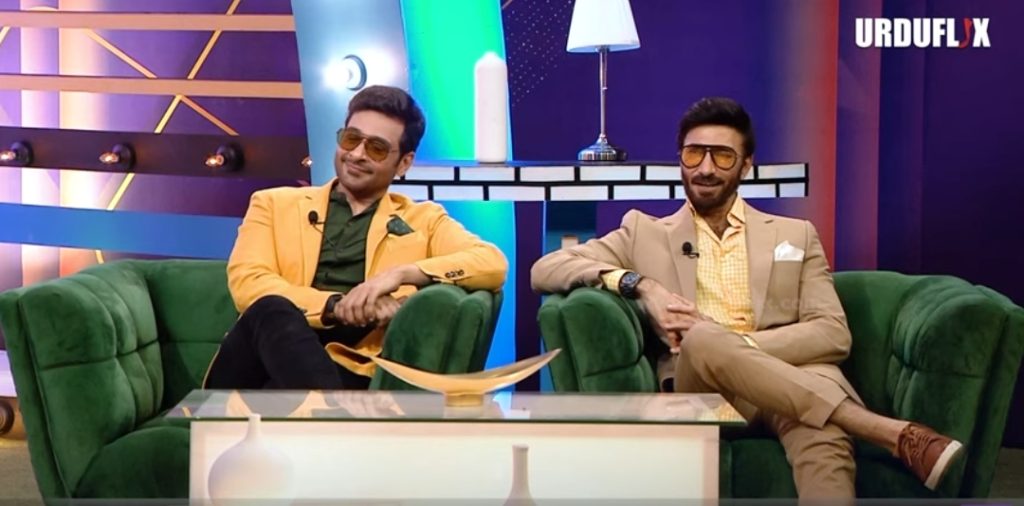 Replying to the question of Shoaib Akhtar, "Which recent time drama's character, Faysal could do better?" To the question, Aijaz Aslam said, "I think Faysal Quraishi can fit into any drama because he's a stellar actor, if he could have done Parizaad, he could have done it better, Ahmad has also done good but Faysal can do any character". Shoaib Akhtar also said, "we loved Ahmed Ali Akbar but Faysal Quraishi is also one of the finest actors". In the end Faysal & Aijaz praised new lot of actors. Here is link to the video:
What do think about this story? Do let us know!