Social media has been recognized as one of the most important tools for gauging a celebrity's fame. Many Pakistani actors have openly admitted that fan following on social media affects their actual work. There are others who are not too happy with the fact that many times this fan following is the reason why some actors bag big projects. Whether someone likes the impact social media has had on celebrities and the industry or not, they cannot deny its importance which is why most Pakistani celebrities have active social media accounts. This also gives the fans of these celebrities easy access to them since most of these celebrities make sure that they stay in touch with their fans through these platforms.
Ayeza Khan became the most followed Pakistani actress on Instagram with 8 million followers. The competition on social media is just as fierce as it is in the entertainment industry. Therefore, it is definitely a huge deal that Ayeza Khan managed to break everyone's record on Instagram. However, it can be safely stated that Ayeza Khan deserves this following. Anyone who follows Ayeza Khan on Instagram will agree that this following is an outcome of years of hard work and dedication.
Here is why we think Ayeza Khan is the most followed Pakistani actress on Instagram.
Buzzing With Activity
Ayeza Khan is surely not the only talented actress on Instagram but she is perhaps the only one whose Instagram account is buzzing with activity all the time. All those people who use Instagram and follow Pakistani celebrities will agree that there are very few of them who actually put in the effort to make sure that there is something exciting and new every single day on their Insta feed. This definitely requires a great deal of effort and makes things interesting for those who are following her on Instagram.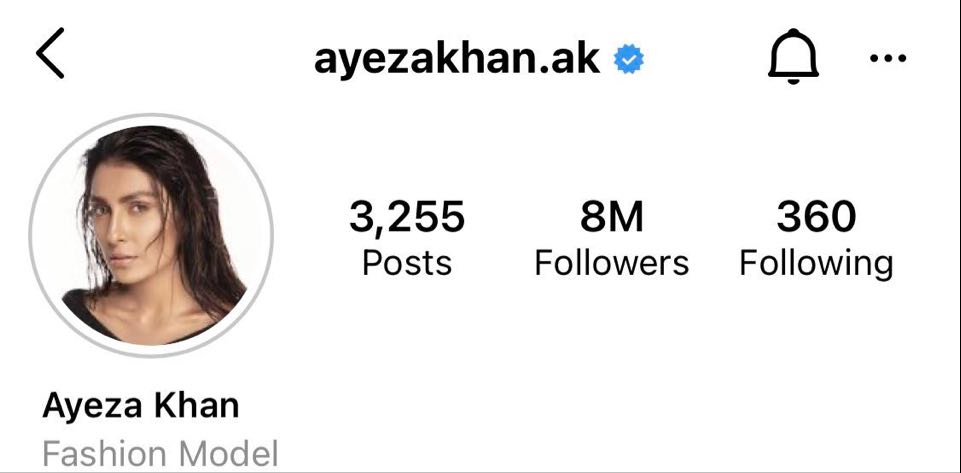 Runs Her Account Herself
There are so many Pakistani celebrities who let their managers run their social media accounts. Fahad Mustafa recently openly declared that most often he has no idea what is going on in social media since that is not a priority for him. Ayeza Khan on the other hand has repeatedly mentioned in an interview that she runs her account herself. This means that she considers running her social media accounts just as important as any of her other work. In an interview, she shared that no matter how busy she is, she always finds time for Instagram. That is definitely something that has contributed to her presence on this social media forum.
Values Her Fans
Ayeza Khan is constantly showing appreciation and love for her fans. Even though she is so popular now, she never takes her fans for granted. Ayeza Khan is just as dedicated to pleasing his fans and ensuring that she does not hurt their feelings as she was when she started working. Very often celebrities express their annoyance with people who criticize them on social media but Ayeza Khan has always looked at all the feedback she got from her fans in a positive manner. In her interviews, she has always said that she considers her fans her family.
Shares Pictures Generously
Some of the most popular celebrities sometimes hold back while sharing their pictures on Instagram. Ayeza Khan is definitely not one of those celebrities since she makes sure that she shares all her pictures on Instagram whether she is out with her family or starting a new project, her fans are the first ones to know. Even on weekends, Ayeza Khan makes sure that her fans get to see how her day was. When it comes to sharing pictures on Instagram no one can compete with Ayeza and that is definitely the reason why she will continue to be the most followed celebrity.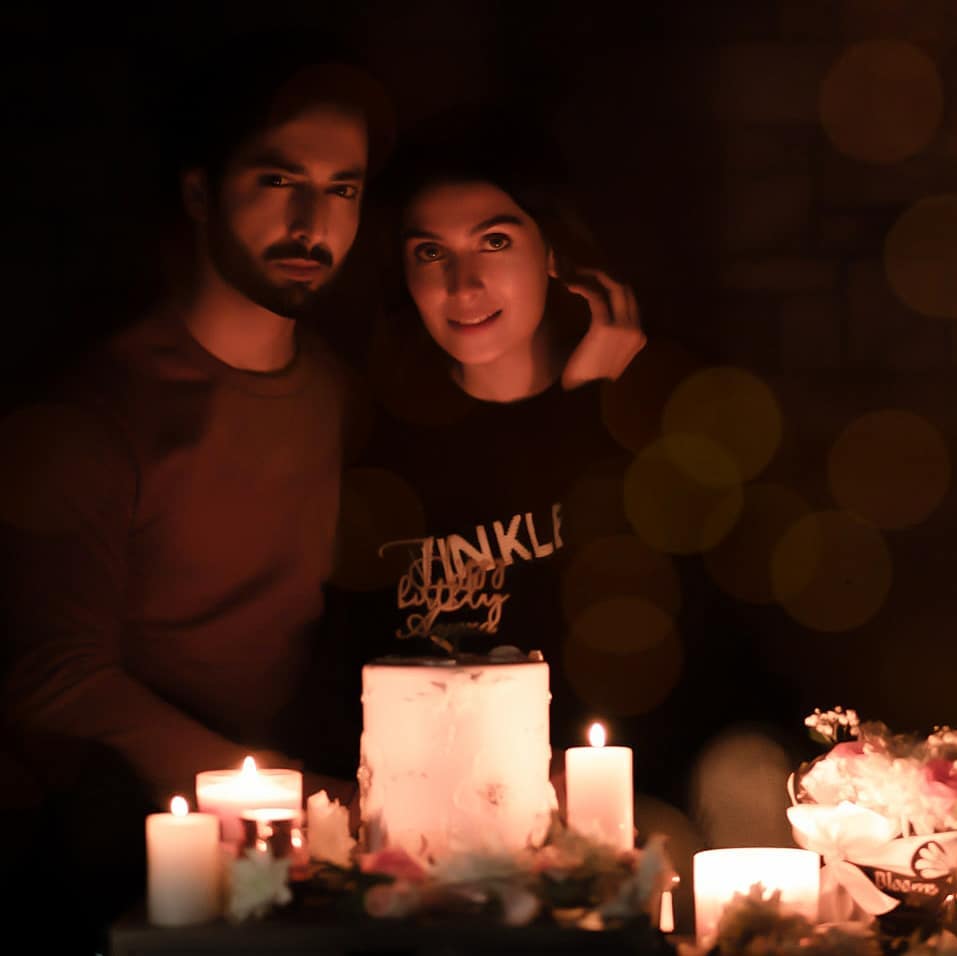 Style Game On Point
Ayeza Khan is a really stylish actress who manages to stay stylish without dressing in a way that would hurt the sentiments of her fans. She has found the perfect balance where she manages to stay on top of the style game while staying connected to her roots. She has carved an identity for herself which appeals to both her conservative and modern fans.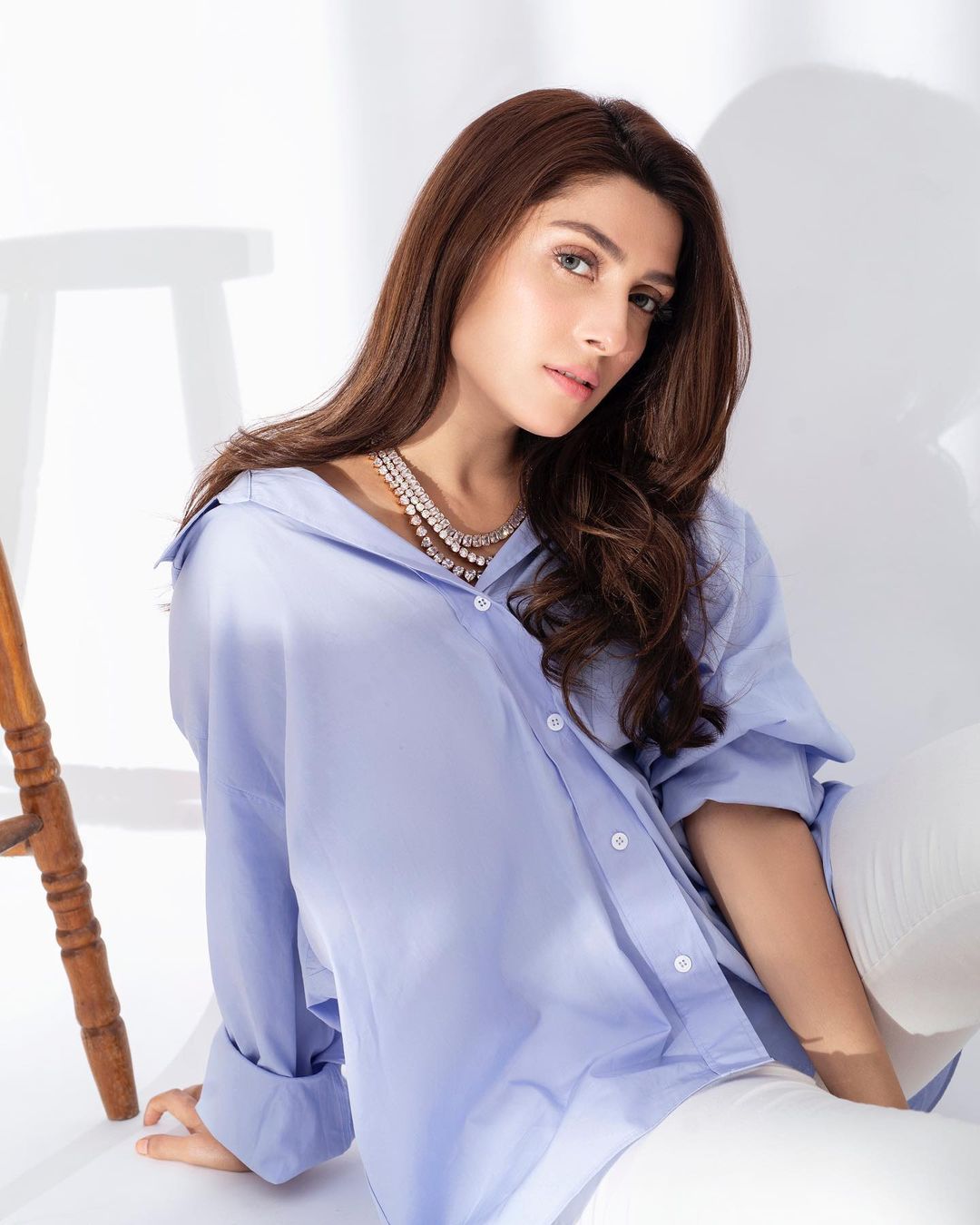 Family Oriented Posts
Ayeza Khan does not only post pictures of herself or her professional life on Instagram but she makes sure that her followers get to see enough of her family as well. She has always talked about how important her family life is to her, which makes even those women who are housewives relate to her on some level. Ayeza Khan's family is also considered one of the most loved families of the showbiz industry.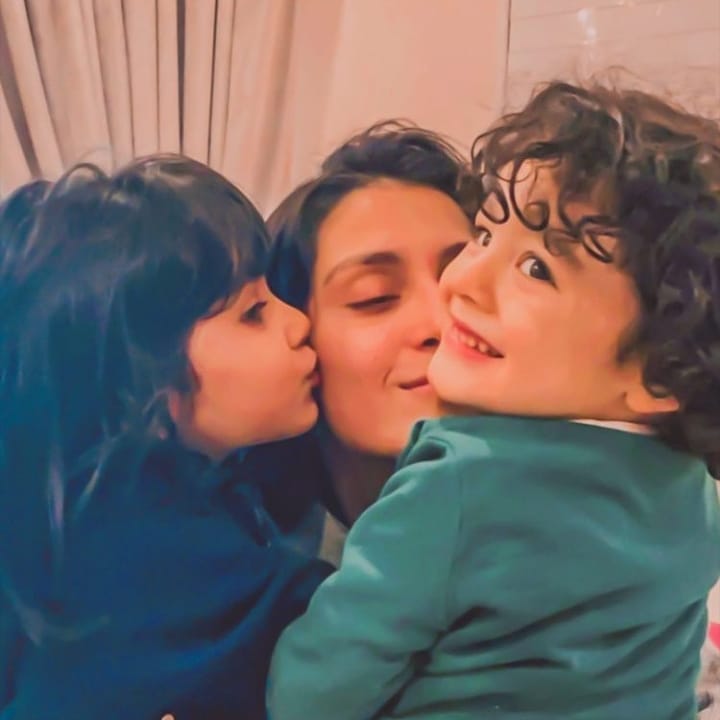 Stays Away From Controversies
Even with such a strong social media presence Ayeza Khan has managed to stay away from controversies. Just like all the other celebrities, she also gets a lot of criticism at times but she has never engaged in unnecessary arguments and has made sure that she does not say anything which would turn into a controversy. Because of this, her fans have always felt that there is a positive vibe to her personality and she practices what she preaches. In this manner, she also stays in the news for all the right reasons instead of engaging in unnecessary banters the way many other celebrities do.
Off-Screen Personality
Ayeza Khan's off-screen and real-life personality has also contributed to her fan following. When people watch her interviews, they feel connected to her since although she is a star, much of what she says is such that others feel that she is one of them. Even with all the fame, Ayeza Khan does not have the kind of attitude which many other stars have. That is definitely an appealing factor for many.
Professional Photo Shoots
Ayeza Khan has been part of more professional photoshoots lately than any other Pakistani celebrity. These photoshoots keep on coming and in each one of these shoots, Ayeza looks prettier than ever. People look forward to what Ayeza Khan in store next and she never disappoints. Since she works with the best brands and photographers, these photoshoots are shared on so many leading social media pages which definitely add to her following. People are naturally more interested in finding out what Ayeza Khan is up to next and for doing so they follow her on Instagram.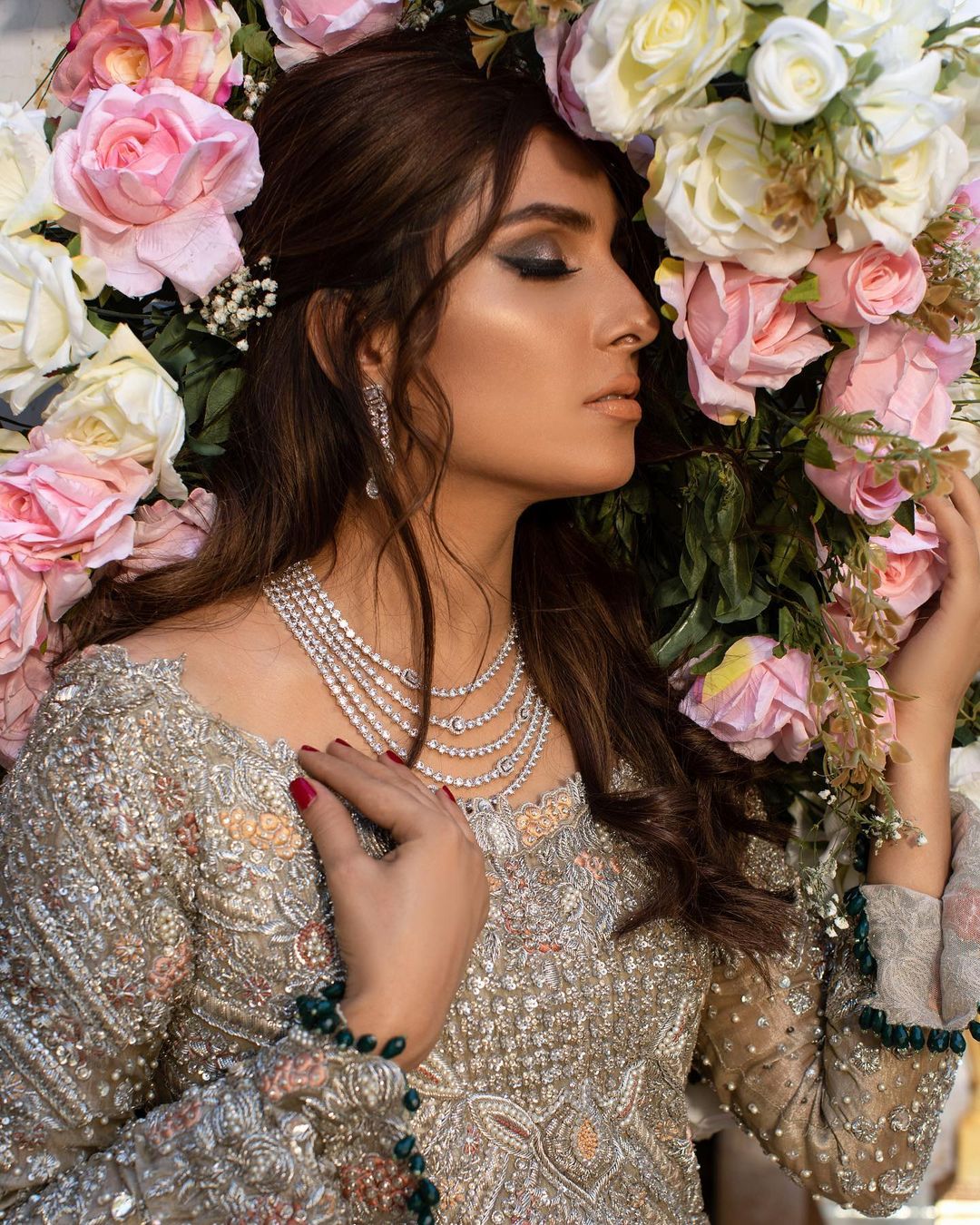 Social Media Presence
Apart from her own Instagram account which is growing in popularity with every passing day, there are so many other pages that share everything Ayeza shares. Every leading showbiz page shares Ayeza Khan's pictures and news related to her because they know that she has a massive following. There are so many fan pages as well which further enhance this social media presence. Some of the pages promote Ayeza Khan so much because they know that this would also benefit their fans as they will attract her fans.
Do you follow Ayeza Khan on Instagram? Why do you feel she is the most followed Pakistani actress on Instagram? Share your views.