Sana Nawaz is an amazing Pakistani actress. She has performed in many hit films and dramas. Her claim to the fame project was Yeh Dil Aap Ka Hua. Well, she also worked in hit television dramas, hers serial Alif Allah Aur Insaan and Babban Khala Ki Baitiyan were loved by fans. Sana was currently appeared in another movie Super Punjabi which was released in April.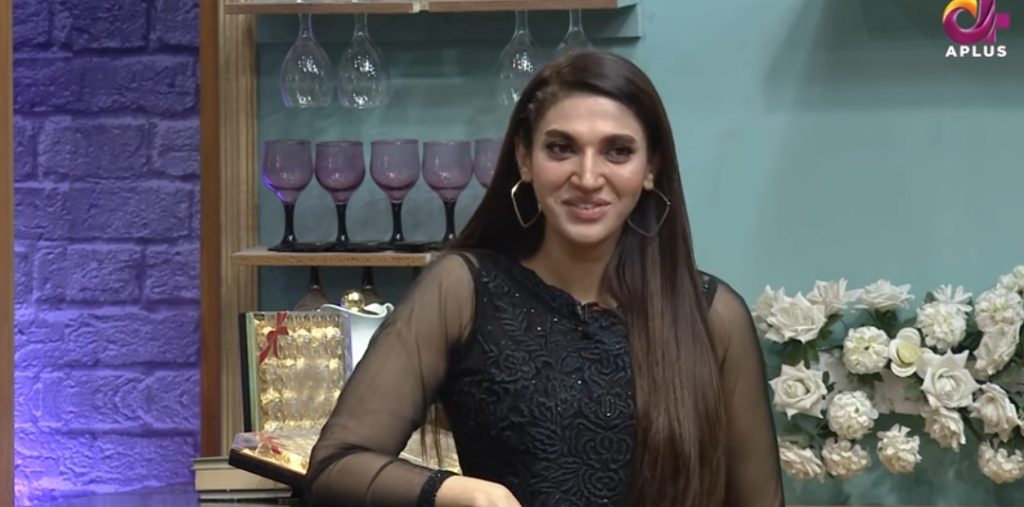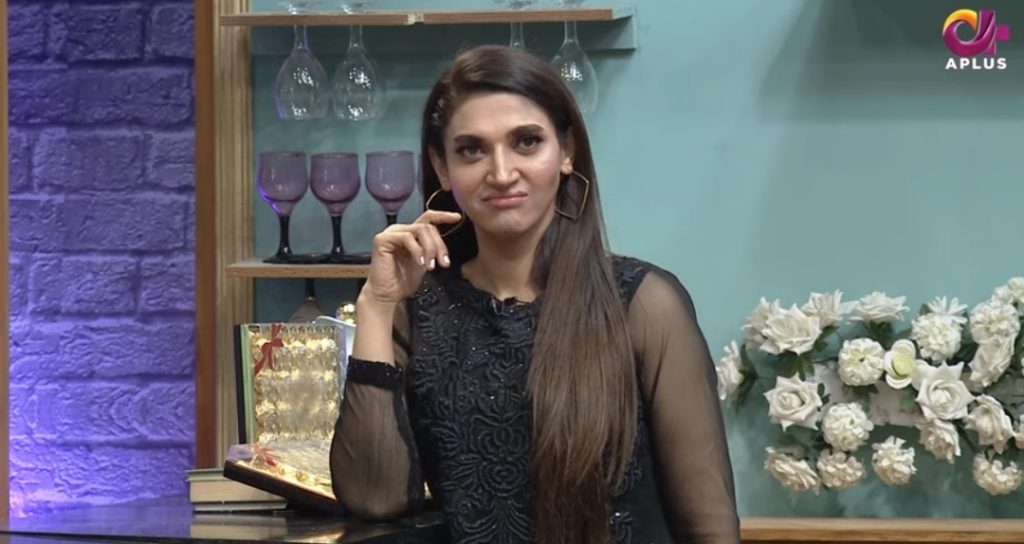 Replying to the question about choosing between money or love, Sana chose money over love, she repeated her answer thrice, Sana said, 'money, money & money'. She further said that if there would be no money, the marriage will finish eventually. She then said that she was talking about her own money. "I would choose money as I recently said, 'ladies men are not not faithful, only marry the richest', I dont say that don't marry the poor ones but if you will marry the poor, your marriage will surely be over!" Here the link to the video
Sana Nawaz posted about marrying rich men, he post reads: "Dear ladies, no man is faithful, just marry the rich ones, it's better to cry in Paris than in Gujranwala". Have a look at her viral post: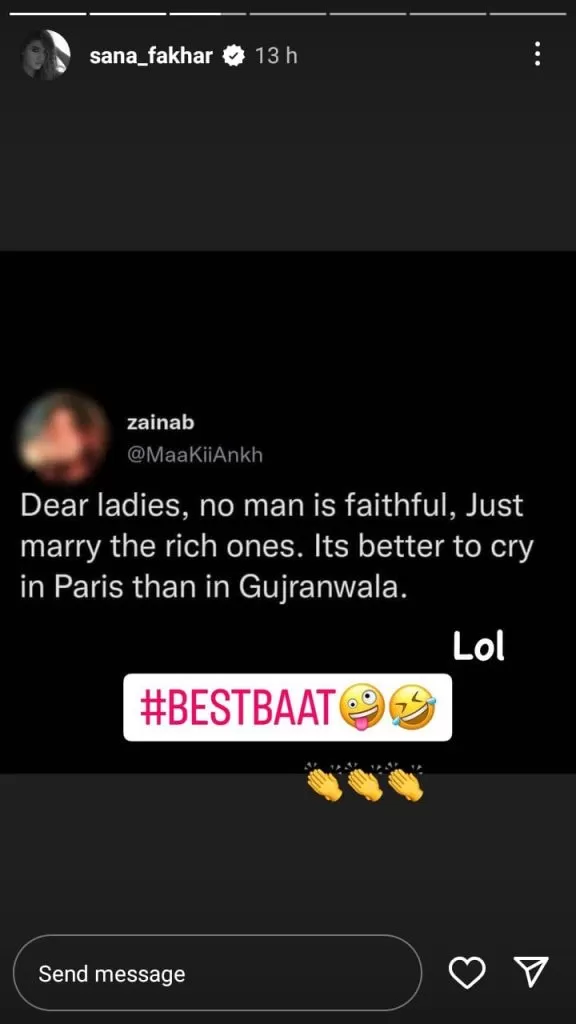 Sana Nawaz was married to Fakhar but last year she parted ways with her husband Fakhar.