We saw many powerful dramas in 2016 but there were also a lot of dramas which were promoted like they were going to be the biggest hits of the year but they turned out to be complete disasters. Some channels in particular relied more on star power and promotions and did not pay enough attention to the final product which they were presenting to the viewers. Unfortunately, there were also quite a few dramas which dealt highly recklessly and insensitively with some very serious issues without considering what impact this will have on the viewers and how it will effect the reputation of the production houses which were churning out such useless dramas.
Relying on cheap tactics like sensationalizing sensitive topics, creating controversies and making a mockery of women in general reigned supreme in the dramas which are included in the list. These dramas were loaded with ill-conceived twists and turns which questioned the intelligence of the viewers.
Here is the list of the worst dramas of 2016, the list is in alphabetical order:
Beqasoor
Written by: Sameena Ijaaz
Directed By: Syed Atif Hussain
Produced By: Big Bang Entertainment
Episodes: 30
Channel: ARY Digital
Cast: Samina Peerzada, Saboor Ali, Waseem Abbas, Sajjid Hassan, Javeria Abbasi, Aiman Khan, Muneeb Butt and others.
The main idea of this play was done-to-death – two sisters who are completely opposite to each other, one the ultimate bechari and the other one had all the characteristics of a materialistic and selfish girl! The fact that the bechari Hira was far more annoying than the chalak Sehr made you wonder if the writer and the director had managed to achieve their objective! The negative characters in the play kept your interest alive in the early episodes and the other characters remained predictable and boring throughout the drama.
Black and white characters, twisted turns in the story, Saboor Ali and Samina Peerzada's never-ending rona dhona, a story which was stretched even though it lacked substance and watching amazing actors like Sajid Hassan and Samina Peerzada settle for such a mediocre script was a huge disappointment. Like all other plays which show women suffer to the extreme – from getting married to a man old enough to be her dad to getting poisoned by her mom, Hira went through it all and more – this drama got the ratings which producers want more than anything else and therefore it ended only after losing all its "fans"!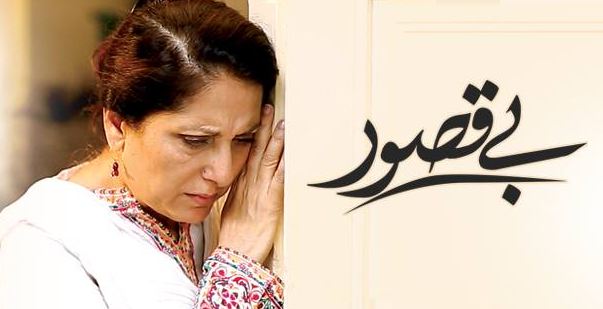 Bhai
Written by: Afifa Mahmood
Directed by: Shoaib Khan
Produced by: Shoaib Khan
Episodes: 36
Channel: Aplus
Cast: Noman Ijaz, Maha Warsi, Saboor Ali, Seemi Raheel, Salman Shahid, Affan Waheed and others.
There is dark and depressing and then there is this drama Bhai. An uneducated man spurned on by years of pent up jealousy makes it his mission to make life miserable for his siblings and only comes to a stop when one of them dies! While there were some comic moments where Bhai made the viewers laugh in the initial episodes, they were soon overshadowed by the constant screeching, physical abuse and rona dhona! Saboor Ali's crazed existence and screaming almost made the viewers want to throttle her neck! And then the suffering and misery did not all end with one death, but the whole gory scene when the pregnant widow loses her baby haunted the viewers more.
The unrealistic way that Bhai begins his journey on the road to redemption and forgiveness which lands him his lady love in the end was so unconvincing. Noman Ejaz is an amazing actor but this role was definitely one he could have done without. This drama was very depressing and each episode pushed the viewers into darkness a little more. The only bright point of Bhai was Affan Waheed's rosy makeup!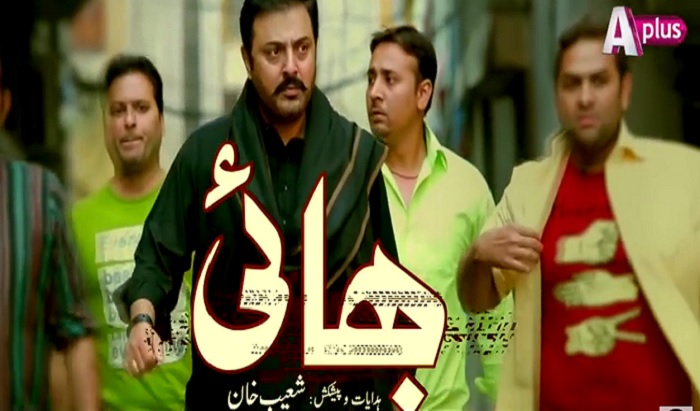 Gul-e-Rana

Written by: Samra Bukhari
Directed by: Farooq Rind
Producerd by: Momina Duraid and Six Sigma Plus
Episodes: 21
Channel: Hum TV
Cast: Sajal Ali, Feroze Khan, Rubina Ashraf, Behroze Sabzwari, Mehmood Akhtar, Farah Shah, Samina Ahmed and others.
Gul-e-Rana was a disaster which was promoted like it was bound to be an overwhelmingly successful play. Only the first 3 episodes of this drama made sense and after that you were left wondering what the writer was thinking while penning down the script, why didn't the director try to cover up these flaws and why were such big production houses willing to invest so much in this drama. Right from the beginning the leading characters and actors failed to make an impact and the older lot stood out more than the young leads.
The flaws in the script, editing mistakes and the director's inability to handle all the tracks in the story intelligently made this overrated drama nothing more than an over-crowded circus which was not even entertaining. Many of the characters that were introduced as primary characters in the story disappeared in many episodes and reappeared when they were needed. Adeel and Rana's relationship was twisted to the core, the situations were monotonous and repetitive and there were so many developments which made absolutely no sense. The ending of this play was just as weak as the drama as a whole.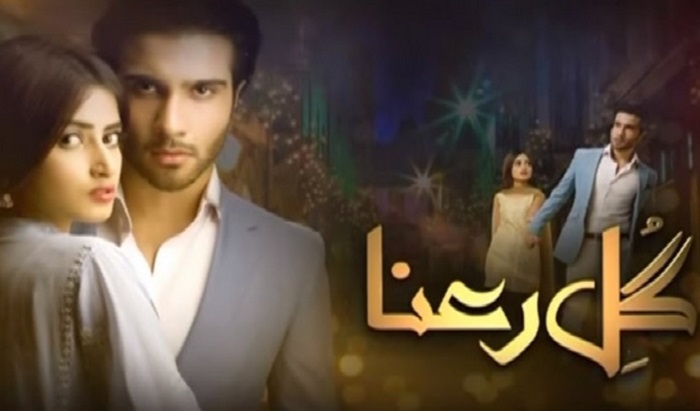 Intezar

Written by: Asma Sayani
Directed by: Kashif Nisar
Produced by: Aplus
Episodes: 21
Channel: Aplus
Cast: Mikaal Zulfiqar, Sana Javed, Azfar Rehman, Anum Fayaz and others.
While this drama started on an interesting note, with Azmeer's death, the drama began dying a slow death too. I say slow because I lost interest very soon after but the story kept dragging on. The two prominent factors that stood out in the beginning were the love story between the lead pair and knowing that this drama would deal with a sensitive issue – child abuse. Bracing myself for an emotional, heart wrenching, uneasy story – I was left with only uneasy! The idea that a woman, Saba who has suffered years of abuse as a child can be 'treated' by being married off to the man she has viewed as a brother, Sherry, was strike one. 'Treatment' actually begins when Saba wants nothing to do with her husband and actually encourages his second wedding, and begins to feel jealous to the point of madness and hysteria – strike two. Saba is 'cured' when the second wife, Zoya leaves and they all live happily ever after with Sherry flitting between two wives and Saba none the wiser – strike three and OUT! Mediocre acting by the cast coupled with a ridiculous storyline – I was glad when this drama was finally over!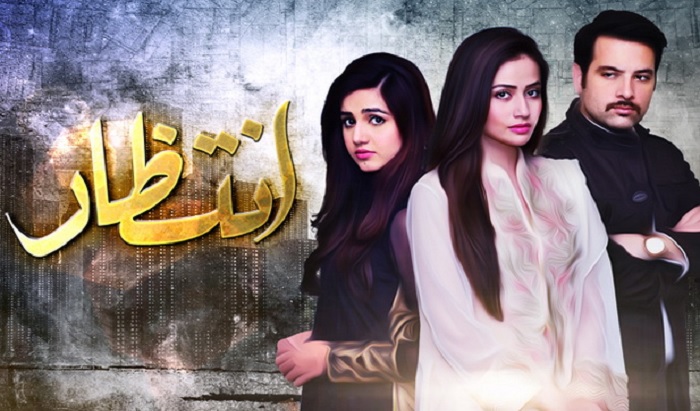 Mann Mayal
Written by: Samira Fazal
Directed by: Haseeb Hassan
Produced by: Momina Duraid, Sana Shanawaz, Samina Humayun & Tariq Shah
Episodes: 33
Channel: Hum TV
Cast: Hamza Ali Abbasi, Maya Ali, Aisha Khan, Talat Hussain, Saba Hameed, Arjumand Rahim, Abdul Vasay Chaudhry, Gohar Rasheed, Naeem Tahir and others.
Mann Mayal was one of those dramas this year that literally tested the patience of the viewers and also proved that HUM relied heavily on promotions more than the actual content yet again. There are many reasons why Mann Mayal even with all its viewership failed to make it to the list of dramas which will be remembered for the right reasons. Poorly developed, vague and weak characters which failed to carry the plot forward was the biggest weakness of this drama.
Hamza Ali Abbasi made his comeback after Pyare Afzal with a character which was not the least bit impressive and his performance too wasn't up to the mark. Another reason why Mann Mayal did not hit the mark was choppy editing, details which were left to one's imagination, some very important details which were completely missed and disappearance of important characters even when they were needed the most. The most important reason why this drama went downhill was that when it got massive viewership the producers decided to prolong the show. The drama was stretched to the limit, testing the patience of the viewers. The plot of Mann Mayal lacked innovation right from the beginning but later on the story went completely haywire when it started banking completely on every single cliché which has ever been used as a desperate measure to make the story a success. In the last few episodes the scenes were engineered to make the viewers cry and feel for Mannu without taking into account whether the story was making sense or not.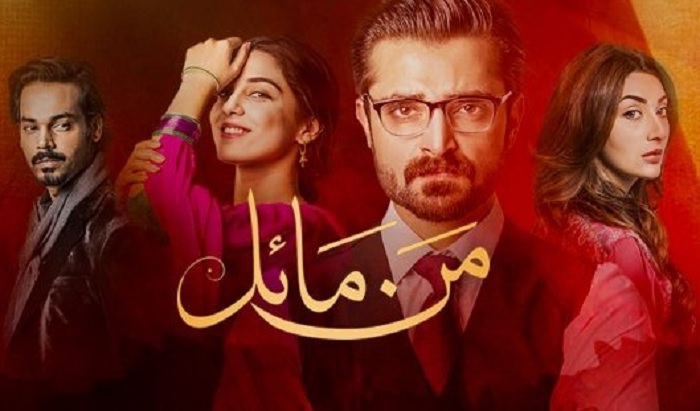 Pakeeza
Written by: Bushra Ansari
Directed by: Misbah Khalid
Produced by: Moomal Entertainment
Channel: Hum TV
Episodes: 28
Cast: Amina Sheikh, Alyy Khan, Adnan Siddique, Angeline Malik, Anam Khalid and others.
When a drama is written by someone who has a name in the industry & who has been a part of dramas for such a long time, people expect nothing short of quality work but Bushra Ansari failed to deliver. Hum TV promoted Pakeeza as the next big thing only for the viewers to get disappointed when they tuned to it. Pakeeza turned out to be a very typical story of a couple tied in a dysfunctional marriage; a talented woman who chose to remain weak & succumbed to the pressures of a very dominating husband who was suffering from a lot of complexes & loved putting his wife down. What irked the viewers was when the drama touched a new low by showing how Pakeeza chose to stay with her husband even after getting divorced only so that she can make the in laws of her daughter believe that she comes from a happy & emotionally stable family background.
The drama ended on a very depressing note where with the death of Pakeeza's character, her sufferings die too. Pakeeza turned out to be such a major disappointment of the season because once again, it turned out to be one such drama which made a mockery out of divorce & showed the viewers a new level of majboori & bechargi in a way that if your child demands, you can even live with your ex-husband to please your child. The writers often misapprehend the fact that just because they have a name, they can show anything in the name of 'awareness' or 'entertainment', because this sort of work was most certainly not expected from Bushra Ansari, but may be she forgot that in the pursuit of becoming a jack of all trades, she was becoming a master of none!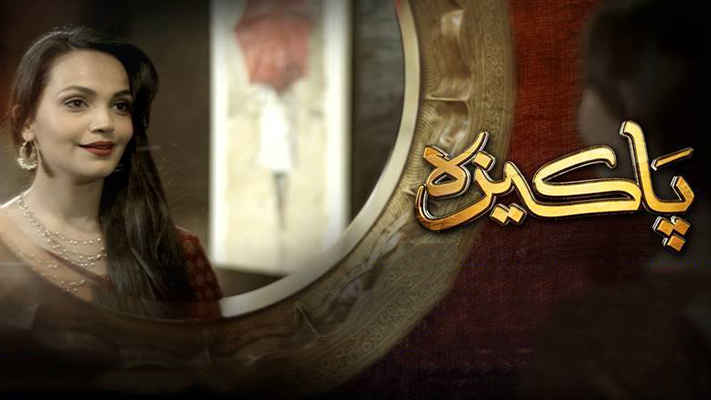 Sangat
Written by: Zafar Mairaj
Directed by: Kashif Nisar
Produced by: Momal Entertainment
Episodes: 25
Channel: HUM
Cast: Saba Qamar, Zahid Ahmed, Mikaal Zulfiqar, Saba Faisal, Samina Ahmed and others.
Sangat started off on a very strong note but things went completely haywire after a few weeks. This was a sick drama which glorified a rapist and every week we saw a senseless episode of this play which made a mockery of something as serious as rape. What makes this drama even more unbearable is the fact that there was a point when the team of Sangat relied heavily on sensationalizing the entire issue to get ratings and attention of the viewers. After Sangat's diagnosis, Adnan was conveniently relegated to the background and this drama was now all about Ayesha's relationship with Shahwez. Watching a rape victim confide in her rapist and then asking him for suggestions or what looked more like support and help had to be the worst thing we have witnessed in any drama so far.
It was upsetting and unbearable watching a rape victim being ridiculed to the extreme over and over again. This was another drama which ended ridiculously! Sangat had to be the most reckless and thoughtless piece of writing and the worst drama ever made.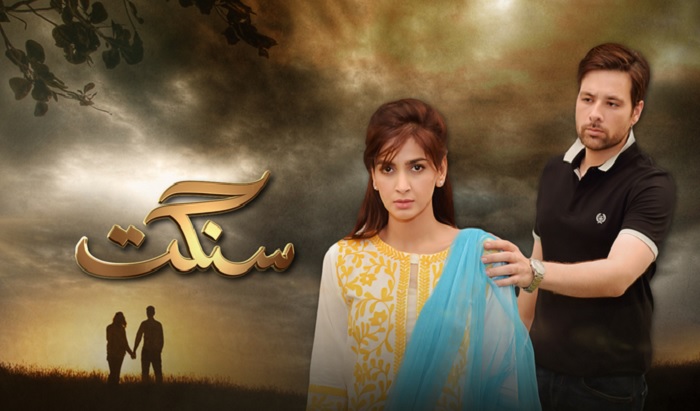 Tumhare Siwa
Written by: Syed Wasi Shah
Directed by: Sakina Samo
Produced by: Moomal Entertainment
Episodes: 21
Channel: Hum TV
Cast: Ahsan Khan, Aisha Khan, Mansha Pasha, Noor Hassan and others.
It was one such drama that defied common sense & logic in order to make the husband swapping seem justified & necessary. This drama absoutely had nothing to offer except a few laughing fits & cringe worthy situations because it showed that just because the husband couldn't afford to get his ailing wife medically treated, he chose to divorce her only to get her married to his best friend, so that his medical insurance could cover her treatment expenses. Also, both the husbands were shown to be the pilots but it was amusing how one of them had every luxury at his disposal while the other pilot couldn't even afford a hot meal for his wife. To add more twists to the drama, the wife who was sick continued to live but her ex-husband, who by the way was still living with her after their divorce, dies in a car accident, leaving the wife completely dependent on her ex-husband's best friend who was now legally & officially her husband too.
The writing of this drama was ridiculous & what made things even worse was Sakina Samo's direction. From the promos, it looked like it was going to be a decent drama because of some big names attached to it as the cast, but it was another star-studded downer which absolutely provided nothing to those who tuned to it.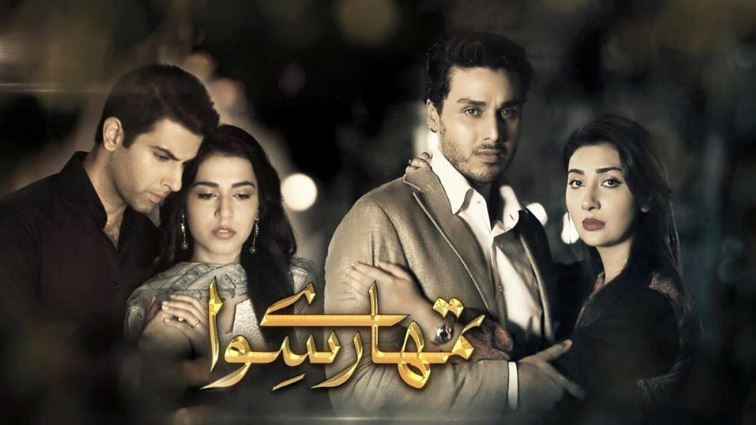 Ye Mera Deewanapan Hai
Written by: Zanjabeel Asim Shah
Directed By: Shehzad Rafique
Produced By: APlus
Episodes: 48
Channel: APlus
Cast: Saima, Junaid Khan and others.
Ye Mera Deewanapan's whole concept was cringe-worthy. Jahangir urf Jaani ( Junaid Khan) was obsessed with an older woman Mehtaab (Saima Noor) who actually turned out to be manipulative and ruined his marriage to his cousin Meena ( Anoushey Abbassi) and also took away her child. This drama went on for like 40+ episodes which itself was an ordeal. Jaani's father abused his mother and she ultimately burnt herself and dies when she was accused of having an affair with her nandoi. Mehtaab finds herself framed for poising patients at the hospital and ends up spending years in jail and this motivates Jaani to become a lawyer. The story shows him transition from a young boy all the way to maturity when he has a 20 something son and he's married for the third time. Not making any sense, am I? Well, neither did the drama!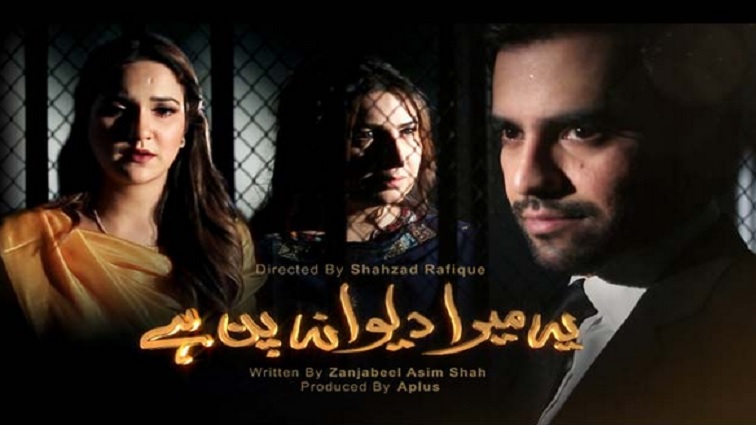 Zara Yaad Kar

Written by: Khalil ur Rehman Qamar & Amna Nawaz Khan
Directed by: Amna Nawaz Khan
Produced by: Amna Nawaz Khan
Channel: Hum TV
Episodes: 28
Cast: Zahid Ahmed, Saba Faisal, Sana Javed, Yasir Mazhar, Yumna Zaidi, Adnan Jilani, Sharmeen Kashif and others.
Zara Yaad Kar was a drama appropriate for maximum 18 episodes but it was sadly stretched till 28 & it lost its charm completely. Even in the initial stages, it didn't seem too impressive but what kept the interest of the audience alive in the show was the attachment of Khalil ur Rehman Qamar's name with it because everyone expected that Zara Yaad Kar will have the KRQ-factor, the KRQ-magic but sadly it wasn't the case. To put it in simple words, Zara Yaad Kar was basically a Halala story, which made a mockery out of such a severe punishment that has been prescribed for those who think divorce is a joke & it can be taken lightly.
Initially, the philosophical dialogues that struck a chord ended up evoking a lot of yawns as the drama progressed because the philosophy seemed forced, even in those situations which were a bit too simple & plain. The characters had no depth, they had no stand & the tyrants were winning while the victims were suffering. Haadi had no backbone & what made it worse was that he ended up being the one who chose a punishment for Mahnoor, whereas right till the end, she didn't feel an ounce of remorse or regret at what she did.
As the drama crossed the 20 episode mark, the writing of it was taken over by Amna Nawaz Khan, which then made things even worse because it was too obvious that she was trying to save a sinking ship but was failing miserably. Zara Yaad Kar was one such drama that viewers had so many expectations with but it ended up becoming a nightmare for those who were watching.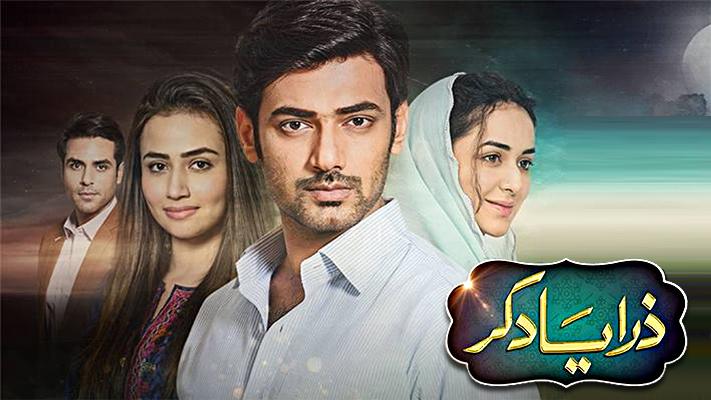 So, here is the list of Worst Dramas of 2016. Please feel free to add more names to the list and share your thoughts about it.

Team Reviewit.pk

Note: This list contains dramas which ended in 2016. The dramas that did not end in 2016 will be covered in the list of 2017.