It is a fact that makeup is an essential part of an actor's life. Makeup not only happens to be the demand of the camera but is one such tool that aids the actors in creating a visual impact of their character right from the moment the drama begins. In recent times, the Pakistani drama audience has seen a shift in the perspective of the actors where they are getting more comfortable with the idea of natural makeup looks. It is also because of the fact that the stories of Pakistani dramas revolve around the lives of people from regular walks of life. A lot more people see themselves in the stories of these characters, which not only resonates with them but also helps in establishing a connection with the character. In this regard, makeup plays a vital role and the responsibility lies on the actors as to how they want to convey and portray the essence of the characters that they are playing.
In recent times, there has been a lot of conversation happening about embracing your true self and it is becoming more about enhancing natural beauty instead of altering your features with the help of makeup. In some cases, heavy and made-up looks happen to be the demand of the character, which is why the glamorous makeup looks to suit the dynamic and go well with the situation a character is faced with. However, the majority of the time, women in Pakistani dramas are faced with one calamity after another, which then doesn't really justify the usage of heavy makeup and elaborate looks. It is also interesting to note that there are a lot more actors who do not feel shy while posting their pictures without makeup on their social media handles, which goes to show that they are very much comfortable in their own skin, therefore one fails to understand why they can't sport the similar look in the dramas which will add more depth to their character and its portrayal.
Here is the list of Pakistani actors with the worst makeup in drama serials aired in 2021:
Hiba Bukhari
Hiba Bukhari has risen to fame in a short span of time. With her hard work and persistence, she has proved her caliber as an actor, this is why she has swiftly become a leading lady in Pakistani dramas. She has the kind of fan following which sells the drama to the audience, probably because she plays such characters which resonate well with the viewers who choose to watch her dramas. Hiba Bukhari is a very convincing actor but she has a long way to go when it comes to grooming.
Hiba Bukhari was seen in the drama serial Fitoor which did exceptionally well. She is currently seen in drama serials Berukhi and Inteha-e-Ishq. While the latter two dramas have a decent viewership, Fitoor actually was quite popular, this is why every single aspect of that drama was under scrutiny – especially Hiba Bukhari's look as Dilnasheen. She played the role of a young college-going student who got married to a man twice her age. They really established it time and again that Dilnasheen was younger than Haider but when the two actors shared the frame, that didn't seem to be the case. Dilnasheen's life was not easy because she didn't get to marry the guy she loved and then later was faced with character assassination but neither her hair nor her makeup budged throughout the drama. Dark smokey eye-makeup, glossy lips, and heavily contoured face were the signature makeup look of Dilnasheen, which added a lot more screen age to Hiba Bukhari. She really needs to go easy on the makeup and come up with hairstyles that actually give her a more subtle, natural, and casual look.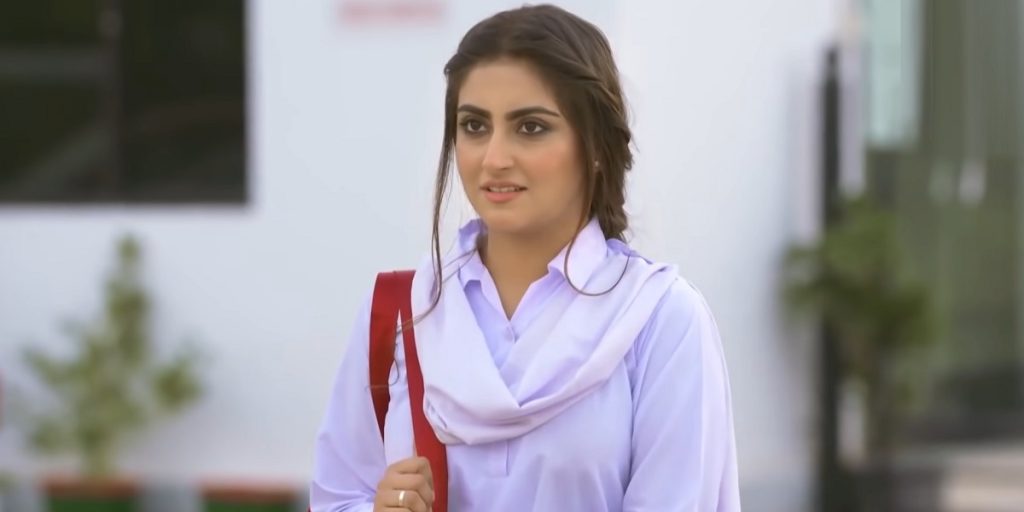 Mashal Khan
Mashal Khan is another talented and confident actor. The way she plays her roles easily shows that she is very comfortable in front of the camera and believes in giving convincing performances. However, one thing that has mostly gone against Mashal Khan is her choice of wig and her overall makeup. She tends to go lighter with her foundation shade and uses warm crease eyeshadows which give her eyes a very deep-set look. White-washed face along with lighter color hair give her a very washed outlook and do not really do her much favor. Mashal Khan definitely can look a lot prettier if she switches her makeup artist or at least she understands the kind of look that suits her the best. She really needs to darken her hair color in order to prevent herself from looking unreal!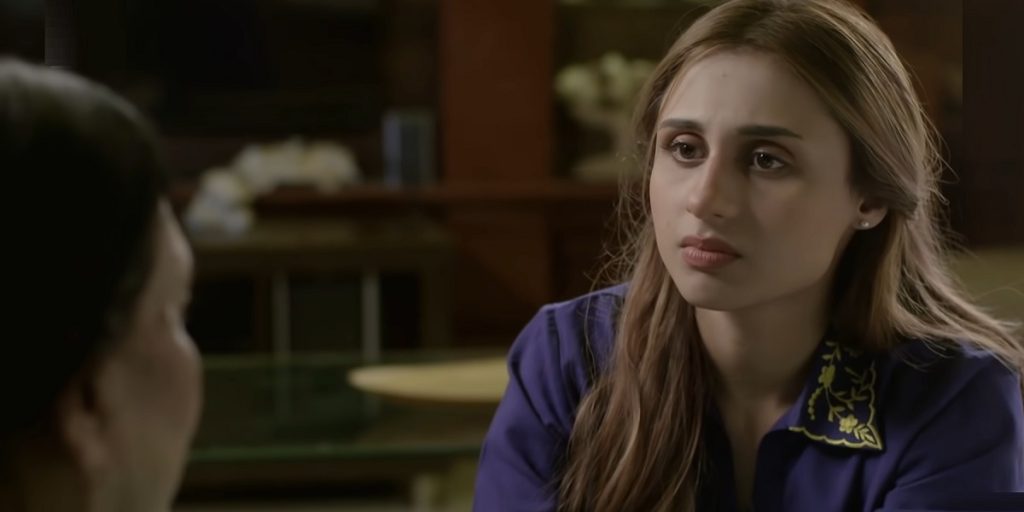 Mahi Baloch
Mahi Baloch is a supporting actor who is comparatively new in the Pakistani drama industry. Mahi Baloch played the role of Sameera in Ishq Hai and made sure to let the audience know that she liked being made up all the time – any time of the day. The unfortunate part is that her makeup, instead of enhancing her beauty added so much fakeness to her and her character that it really didn't do any favors. Throughout the drama, Mahi Baloch's look showed that she was screaming for attention and wanted to capture the entire screen with her over-dramatic look. It is understandable that since the actors get to do so many wedding sequences in different dramas, they don't really pay much attention to how they look but Mahi Baloch's bridal look in Ishq Hai was a disaster. Once again, the entire look screamed how loud it was and how Mahi Baloch wanted all eyes on her. We do feel bad for her co-actor who had to act with her during that wedding sequence, must've been hard controlling his laughter while delivering those dialogues.

Hira Mani
Hira Mani is another one of the leading actresses from the industry whose presence alone guarantees viewership. She also shares great on-screen chemistry with some of the most sought-after male actors which is another reason why she is viewers' favorite. She is also someone who does not focus too much on her make-up and looks in dramas. While we appreciate the fact that Hira Mani believes in wearing minimal make-up, we are extremely disappointed with the look she was seen sporting in the drama serial Mohabbatein Chahatein. Apart from Hira Mani's uneven and unflattering hair color, her make-up in the drama looked like a bad case of foundation matching. She looked grey in the drama and even her entire face was not a single tone. Her neck was a completely different story altogether since the make-up artist definitely did not even attempt to match the neck or even the ears with her face. The fact that this drama did not have the best filters definitely accentuated these basic flaws in the make-up. Looking simple is one thing but looking muddy is another! Hira's make-up was a classic example of make-up blending gone all wrong. The make-up artist failed completely in giving her a decent, natural look.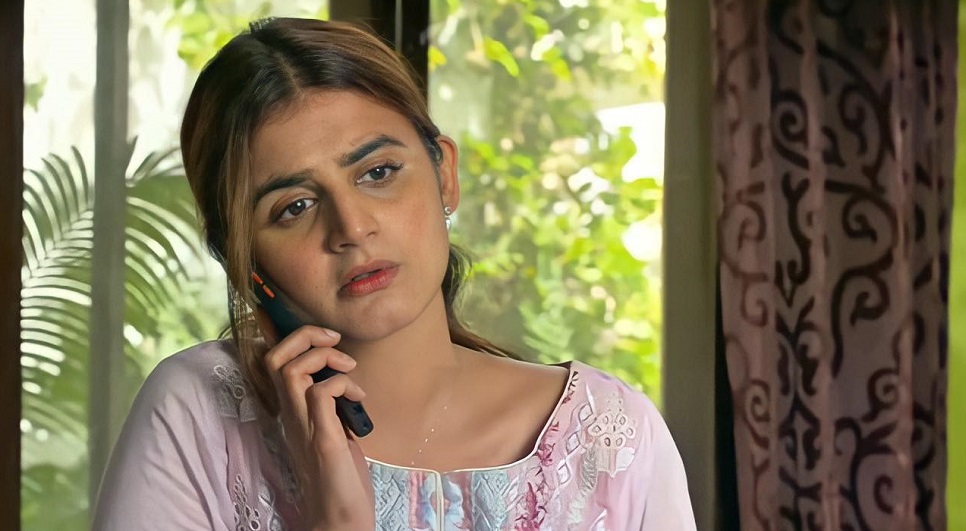 Amar Khan
Amar Khan is also a comparatively new face in the Pakistani drama industry. She has been seen in different dramas in the past but in the drama serial Bad Dua that is currently airing, she is playing the lead role. Amar Khan's makeup and overall look in the drama serial Bad Dua do not really go with the dynamic of her character. Yes, Abeer is shown to be a rebel but also a university student but her overall get up right from the beginning made it look like she was a spinster ready to attend someone's valima, in a hope that some larkay ki amman will look at her and get impressed by her beauty. Her formal shalwar kameez didn't really look good as a university attire and then adding properly made-up hair with curls intact was also a poor choice. Amar Khan definitely had the margin to look this way as the story progressed because the character of Abeer was going to get married therefore she could've toned down her university look to make it realistic. Her makeup is also not really up to the mark. Foundation is cakey and the makeup artist doesn't really know how to shape her eyebrows. The overlined lips are way too obvious as well and the kajal which is poorly smudged makes her makeup look quite unfinished and unpolished. She really needs to work on her looks in future projects.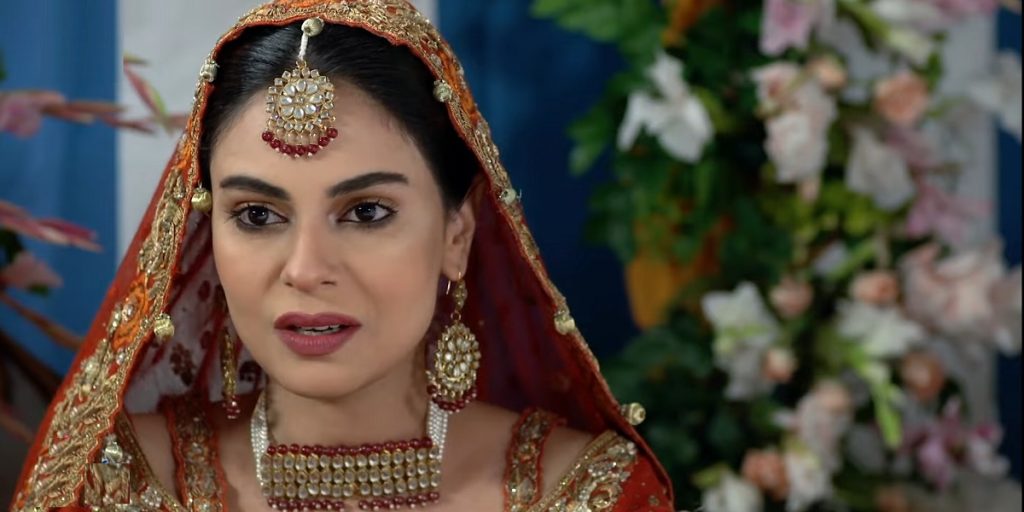 Zohreh Amir
Zohreh Amir is mostly seen in supporting characters that too in a few episodes of Pakistani dramas. However, she makes sure that during her short-spanned appearance in the dramas, she glams herself up so much that everyone remembers her as a supporting actress who wears layers and layers of makeup. She is also one of those actresses who finds it hard to edit and omit the makeup products she uses in her regular routine.
Although Zohreh definitely has the kind of face and features that can carry heavy and glamorous looks, for a TV drama and especially for a character that isn't actually adding much to the story, she really takes it a bit too far. High heels, perfectly wavy hairstyles, overly done makeup are some of the main elements one gets to see in the characters played by Zohreh Amir. She is naturally very pretty with unique features, she can definitely do without so much makeup. In the drama serial Fitoor where she dealt with her father's death and the ailing condition of her only brother, her makeup was too glamorous – especially during the funeral of her father's character, it was hard to digest the amount of makeup she as an actor thought was justified in that sequence.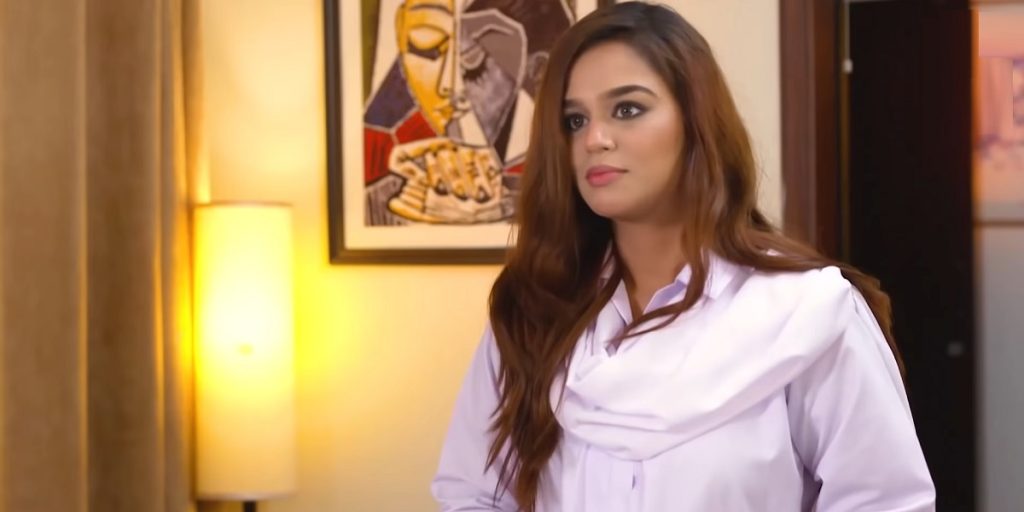 Hina Altaf
Hina Altaf is one such actress who has clearly stated that she hates makeup but because it is a part of her job, she has to wear it. It is perfectly understandable that Hina is not into makeup but we wonder why it doesn't show in her dramas at all? For someone who is not into a lot of makeup, she should feel a lot more comfortable with the minimal makeup looks but Hina Altaf has recently started wearing a lot more makeup than she used to before.
In the drama serial Kasa e Dil, the character of Soumya went through a lot but seeing her carrying halo-eyed makeup all the time was pretty unrealistic. Another thing that Hina Altaf must definitely let go of is the tint that she uses which settles in the cracks of her lips and accentuates the dry patches so much, giving her a very bizarre look as if she just chewed a 'paan' before shooting the scene. Hina Altaf naturally has fresh spotless skin and she is a fan of lip and cheek tints which she has stated quite a few times, however, she really needs to learn how to use them to her benefit.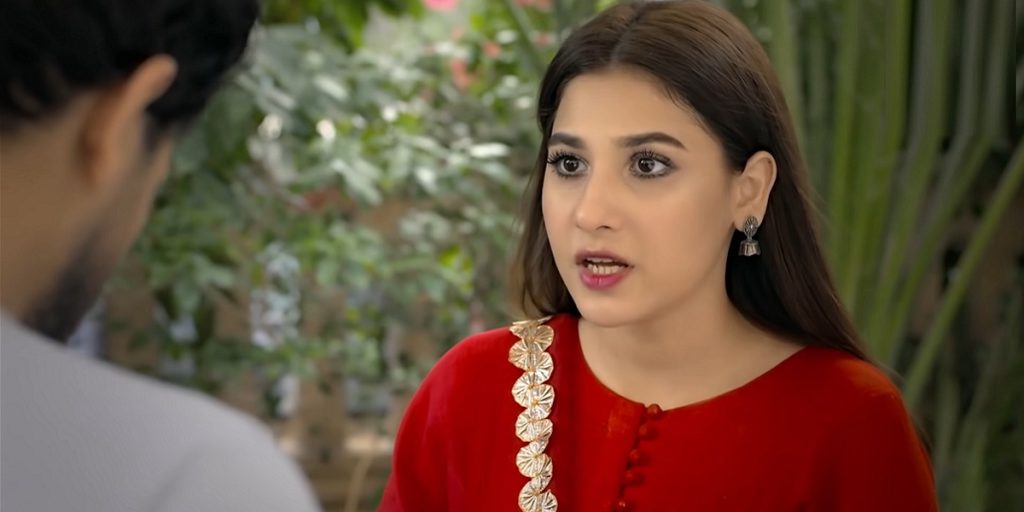 Asma Abbas
Asma Abbas is a phenomenal actor who graces the dramas that she becomes a part of. Her performances in every single drama, every single role be it a comedy or a tragedy is spellbinding in that it captures your attention as a viewer. However, one thing that mostly goes against Asma Abbas as an actor is the amount of makeup she relies on in her dramas. It won't be wrong to say that her makeup looks to end up being too distracting and even in those situations or roles where there is not much need for makeup, her overall look is always very cakey and heavy. She also contours her eyebrows in a manner that gives a very sharp look to her face, whereas the best technique for her would be feathering, which will make her eyebrows look realistic. As a senior artist with so much experience, Asma Abbas should definitely understand the requirement of her character and use makeup accordingly.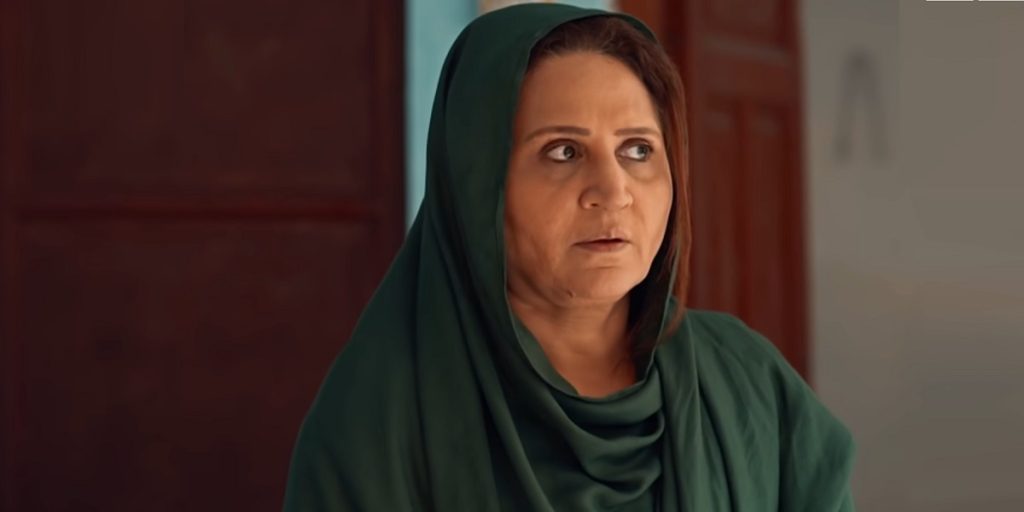 Kubra Khan
Kubra Khan is not only a good actor but she is absolutely beautiful to look at. After playing the glamorous role of Husn e Jahan in Alif, she returned to the dramas in Hum Kahan Ke Sachay Thay. Although Kubra Khan tried to keep her look very much in line with the latest makeup in order to show Mashal as a present-day character, her makeup look ended up being quite distracting which did take away the attention from her performance at times. It won't be wrong to judge that Kubra Khan must be having access to top celebrity makeup artists for the drama, provided by the production house, therefore to see her makeup look appearing to have been done with somewhat expired makeup products was definitely unflattering. There was a lot of focus on her chapped and dried-up lips, which goes to show that the lip tint or the liquid lipstick products she used were quite drying on her and gave her a very unsightly look. The winged eyeliner was also poorly done, which really didn't do justice to her beauty at all. Time for Kubra Khan to never work with the same makeup artist again!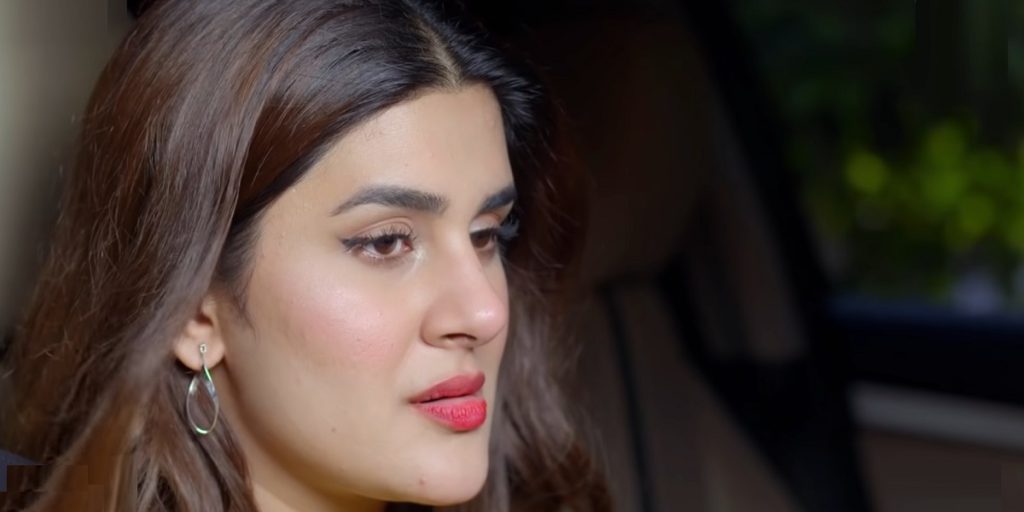 Armeena Rana Khan
Armeena Rana Khan is one of those Pakistani actresses who do not need to wear a lot of make-up to look appealing on-screen. It seems that such actresses are sometimes the biggest challenge for make-up artists who are used to doing a certain kind of make-up and are not used to doing minimal make-up looks. Surprisingly enough even though Armeena Rana Khan has been in the industry for long enough to know what looks good on screen and when someone is going over-the-top yet she always goes overboard with her make-up looks in dramas. This year she played a leading role in the drama serial Mohabbatein Chahatein. She was making a television appearance after a long time therefore this could easily be termed as her 'comeback' drama. She focused entirely on her outlook, perhaps more than her performance.
Armeena Rana Khan made sure that not only was she sporting heavy make-up looks in this drama but she used as many accessories as she could. Armeena Rana Khan definitely wanted to look as stylish as she possibly could for her comeback play but she ended up looking a little too made-up in all the scenes. Nowadays when all the actresses prefer a smudged eye-liner look Armeena decided to sport an eye-liner look in the drama which was rather intense. Other than that the blending of her foundation wasn't smooth which resulted in a cakey effect. This was definitely not her best look since even the hairstyles were not too appealing.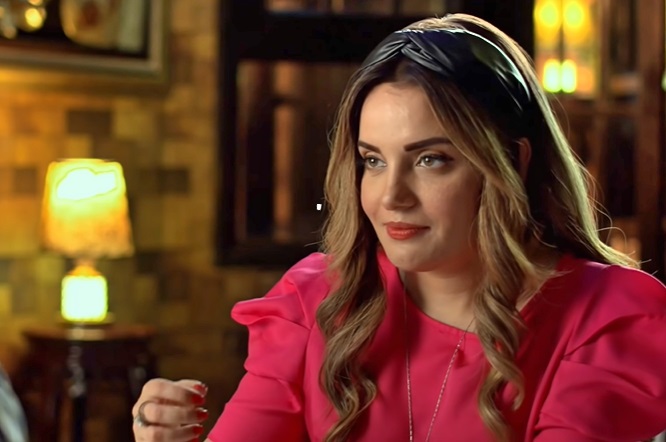 Maya Ali
Maya Ali was another one of those top Pakistani actresses this year who made a comeback to Pakistani dramas after years. She decided to make this comeback with the drama serial Pehli Si Mohabbat. It is rather unfortunate that Maya is part of this list since she is one of those few celebrities who do not shy away from posting raw, unfiltered pictures without any makeup on their social media handles. This is one of the most endearing aspects of her social media handle that as a celebrity she sends a message across to her young fans that it is very important to appreciate your natural beauty without relying on makeup or filters all the time. Therefore, it isn't much to expect her to sport a somewhat basic look in her dramas as well. Although Maya Ali straight away refused to acknowledge that she wore too much unnecessary makeup but the audience will agree that she wore bold make-up even though all she did was cry in the drama! We are pretty sure she could've done so without the loud make-up!
More than the character she chose to play in the drama, Maya Ali's inappropriate and distasteful make-up was the center of discussion ever since Pehli Si Mohabbat went on air. There was not a single scene in Pehli Si Mohabbat where Maya Ali did not wear shimmery eyeshadows or give her eyes an accentuated and defined look with the help of transition colors. Her character could've done totally fine without the over usage of kajal but sadly it added a lot more maturity and age to her character than what she was suggested to be. There was quite an obvious and harsh contouring too which Maya didn't need considering she already has a defined facial structure. Maya Ali is definitely comfortable in her natural skin, her numerous pictures are a testimony of that, however, we wish she had projected that in her comeback drama too.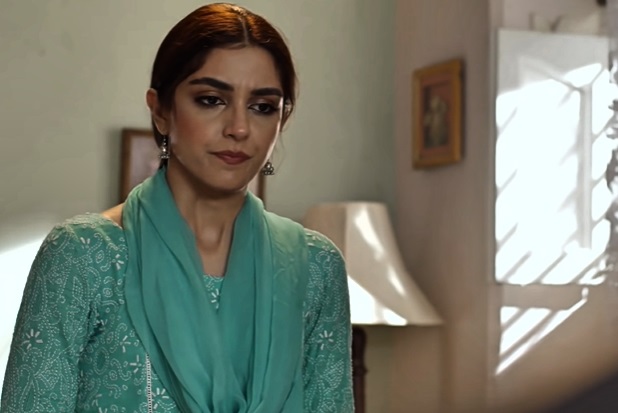 Rabia Butt
Rabia Butt started her career as a model and she recently started acting. She immediately grabbed the attention of the viewers due to her unique acting style and dialogue delivery. Since she was an integral part of the fashion industry for such a long time, therefore she should understand make-up and the kind of looks that suit her face more than anyone else. However, in the drama serial Pehli Si Mohabbat this year, Rabia Butt's make-up was not the least bit impressive or appropriate for the role she was playing. In Pehli Si Mohabbat, the character Rabia Butt played came from a brothel and was married to a rather 'conservative' aged man. In the initial episodes, Rabia's loud makeup actually made a visual impact on the kind of background she belonged to and where she came from but later, she could've definitely toned it down considering she was now at a better place and far more content with how her life turned out to be. Although it does define her character, as the episodes progressed, she could've done really well without that much makeup because then her natural beauty would've shown through. The overly blended, almost grungy makeup look was definitely not an impressive or pretty look, to say the least.

Urwa Hocane
Urwa Hocane has an attractive face and naturally sharp features. She hardly ever wears excessive make-up and usually makes sure that her make-up is in line with the roles she is assigned to play. This time around, however, she was seen sporting make-up looks in the drama serial Amanat which did not only look odd due to the circumstances of her character but also looked like a sad case of trying extra hard to achieve the fairest possible complexion. Although her character is rather simple and a classic case of a damsel in distress but the make-up never budges. The layers of foundation, eyes overcoated with mascara, and a perfectly lined waterline have been her staple look in the drama. We all know that 7th Sky is fixated with making their actors look extra white and flawless on-screen therefore we are pretty sure that this entire look was a demand of the production house. However, it is unfortunate that wise actors such as Urwa who are incredibly comfortable in their own skin take up such projects and do whatever is required to please the producers.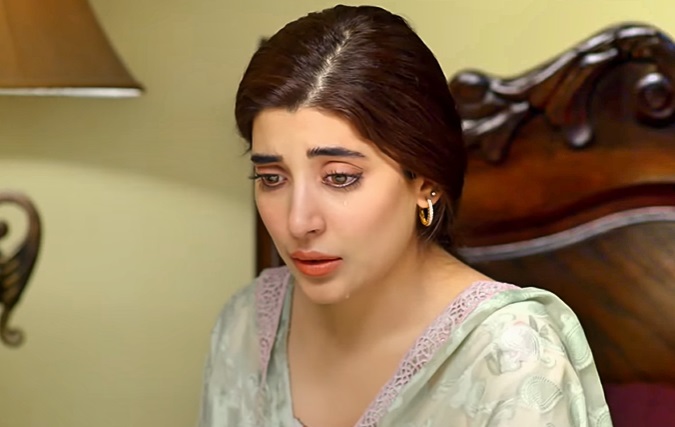 Imran Abbas
Imran Abbas is the only male celebrity who is on this list since his make-up in drama serial Amanat has to be the most conspicuous aspect of his overall screen presence, which is definitely not something to take pride in! Imran Abbas continues to choose the most bizarre roles and on top of that this year in drama serial Amanat he went all out to look 'extra gorgeous' on screen! From his full coverage foundation to his perfectly applied lipstick and eye shadows which are usually more obvious than that of his fellow co-actresses in some of the scenes, Imran Abbas' make-up artist did everything in his power to give the fellow actresses a run for their money! Imran Abbas' make-up isn't just loud but in so many scenes his eye make-up is such that it seems as if he just walked out of a horror movie or is dressed up for Halloween. He also has thick eyebrows which have been over-defined and enhanced. Imran Abbas always goes overboard with make-up but this time around he even broke the records set by him in the past!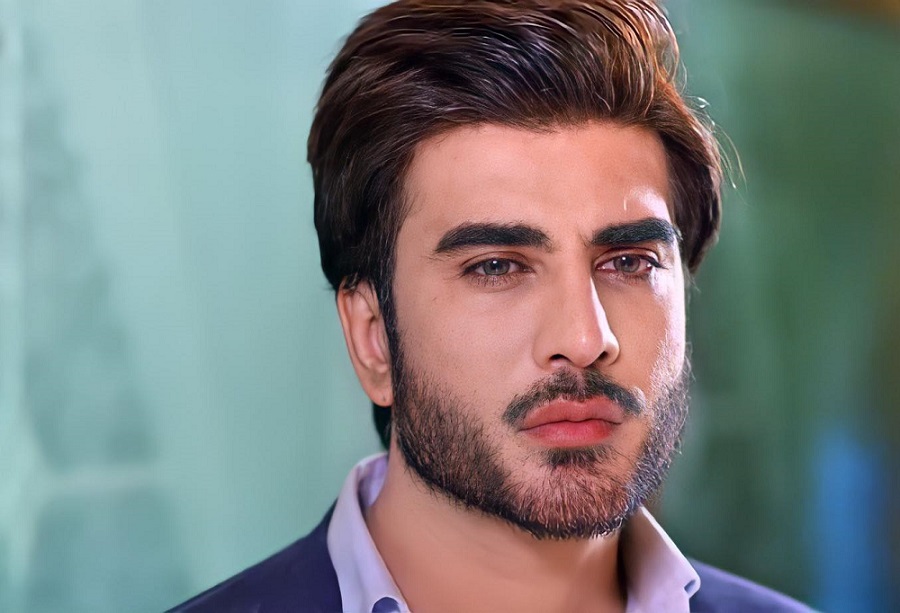 Zara Sheikh
Zara Sheikh was once considered one of the top Pakistani actresses who ruled the big screen. She made an acting comeback through dramas this year. She played a well-written important supporting character in the drama serial Raqs-e-Bismil. Unfortunately, apart from limited acting skills, Zara Sheikh's make-up in the drama made it next to impossible for the viewers to focus on a character that had so much going for it. It didn't even look like Zara's make-up was done by a professional. Her overdrawn lips were an epic fail in every single look she was seen sporting in the drama. The choice of lipsticks couldn't have been more disappointing and her eyeliner looked like it was one of those cheap peel-off liners that never go on finely since their texture is often clumpy. In most of the scenes, it seemed ad if she used her lipstick as an eyeshadow as well since the shade match couldn't possibly be a coincidence! The heavy eyelashes and sharply over-drawn eyebrows were also a constant throughout. While Sarah Khan's make-up looks in the drama were superb throughout, Zara Sheikh failed to carry the kind of looks that were needed to make her character look as graceful as it was supposed to be. It was almost as if someone who was still learning professional make-up practiced on her face!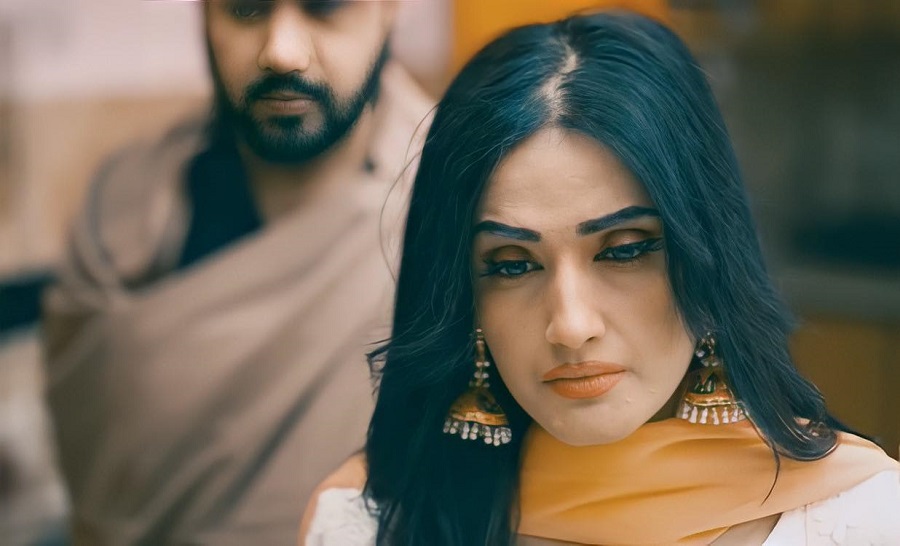 This completes the list of all those actors who were seen in the worst makeup in Pakistani dramas that aired this year. Which one of these actors do you feel should improve their makeup. Feel free to share your opinion in the comment section below.