The story of any drama is taken forward with the help of characters. They play an important part in making or breaking the drama. It is a fact that characters are the building blocks and backbone of any story because the writers conceive them and with the help of their circumstances and scenarios, convey the entire story and the message they have in their mind. A lot of times, though the story may not work, there are often such characters that end up being memorable. Similarly, at times dramas become popular but the characters lack the impact in order to become unforgettable.
In Pakistani dramas, the viewers come across different varieties of characters, in general, they are either good or bad because they serve the purpose and stay true to what they have been written for. Then comes such a category that makes one question the thought process of the writer. Such characters are neither good nor bad, they are in fact the worst characters that the drama buffs get to witness. Many times, they leave the viewers speechless and end up being the reason behind their frustration. The Pakistani dramas this year were also not devoid of such characters. The writers tried really hard to give them a personality but their reasoning and overall attitude were poorly executed which made them the worst characters seen this year.
Here is a list dedicated to the worst characters seen in Pakistani dramas in 2020. 
[lwptoc]
Nirma – Jhooti
Drama serial Jhooti revolved around Nirma more than any other character. This was one of the many negative female characters who had nothing but extreme negativity. In the beginning, the viewers were shown in the most unconvincing manner how this jhooti got away with everything from lying to stealing. It was one of those characters which had no layers at all and even the negativity made no sense. Nirma managed to get married, get properties, money, and everything she wanted without anyone questioning her actions. It was almost as if she was the only 'clever' one even though she was quite transparent. It was a convenient way of making her character get away with it all! When she met Ali, all of a sudden she turned into the most gullible person around. All her chalaki disappeared and she was fooled by every single lie she was told. Nirma's character made no sense throughout and Iqra Aziz's performance was just as bad as the character itself.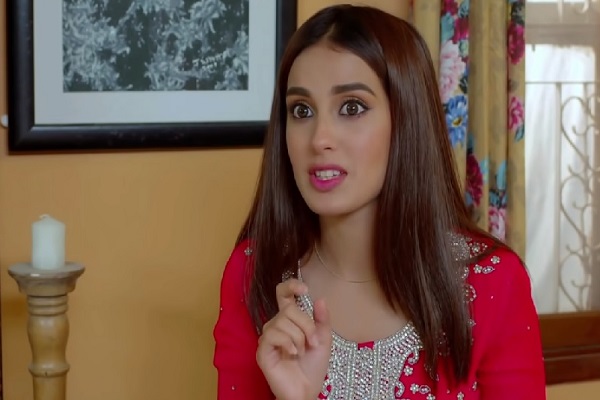 Hamna – Ishqiya
Hamna was the most ridiculous character we saw in Pakistani dramas this year. She tested the patience of the viewers with her silence and stupidities both. With the exception of the first 2 or 3 episodes, Hamna had very few dialogues and there were so many times when it was impossible to tell why she was hiding everything from her sister. This character got so much screen time in the drama since it was the leading character in the play yet Hamna had no personality whatsoever! Even after watching so many episodes, the viewers were left wondering who Hamna was!! Although Hamna was somehow supposed to be a bechari, the viewers had no reason to feel for her. She barely had any dialogues and for the most part of the drama, Ramsha Khan has the same expressionless face. Hamna was completely 'lost' ever since she found out that her father wanted her to marry Azeem and her strange personality got even stranger with time. She kept secrets and was mysterious in the most bizarre manner. This was definitely the most unappealing character in Pakistani dramas in 2020.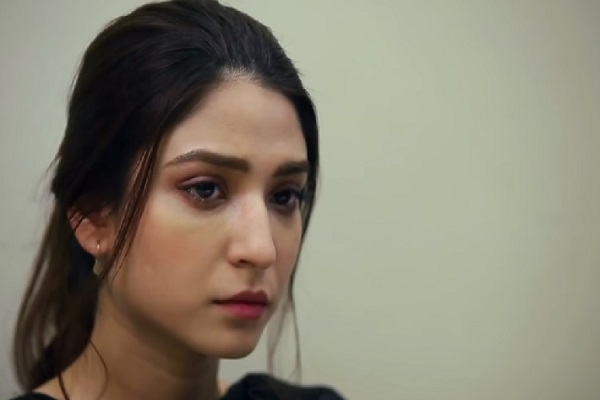 Romaissa – Ishqiya
In the first few episodes, Romaissa's strong and cheerful personality was quite likable but as the story progressed just like many other characters on this list, Romaissa's character stopped making sense. Even with all her intellect and keen observation, Romaissa failed to see that her sister was going through hell even though the sister looked pretty much like a zinda lash all the time! She looked stupid when she cheerfully celebrated Hamna's marriage when it was a little too evident that her sister was not happy with the decision. Romaissa was the worst character because even though she was shown as an intelligent young lady otherwise when it came to analyzing her sister and husband's feelings she became a complete dimwit!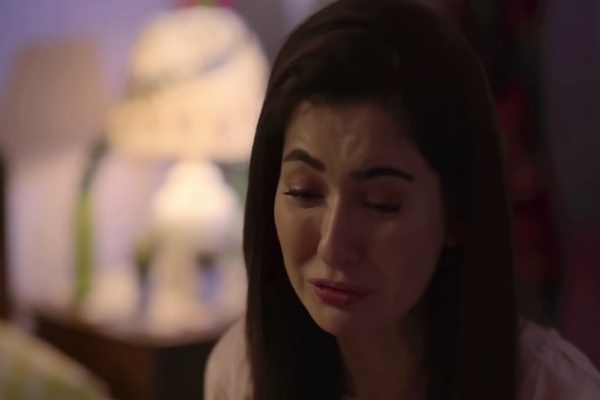 Noshi – Zebaish
The character of Noshi has been written in such a delusional manner that it makes one seriously question the frame of mind of the writer when she conceived it. Noshi was shown as a boisterous young girl who dreamt big despite being raised in an environment that did not give her the luxury. Ever since she came out of that setting, Noshi should've enjoyed her freedom while still being mindful of the fact that she got it after losing a lot but instead, she lost track and continued to make one mistake after another. Noshi seems borderline bipolar and what's amusing is that her husband also finds her psychotic. The purpose of Noshi's character as well as her journey is still unclear because one fails to actually pay heed to what the writer has tried to show through her experiences. The fact that Zara Noor Abbas thought of going overboard while performing this character has made it even worse!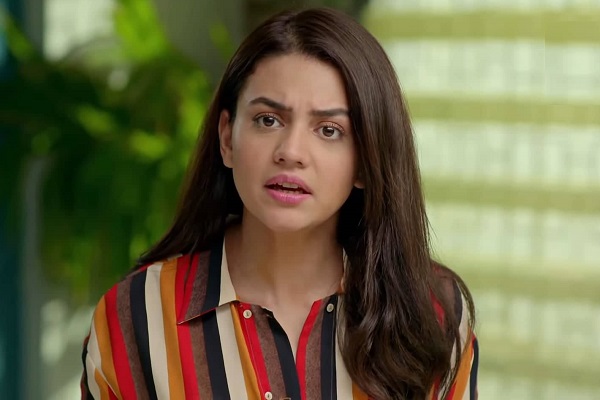 Nadira – Zebaish
Nadira, rather the infamous Nadira Bai in Zebaish is another character that has not only been poorly written but absolutely has no purpose whatsoever. This character has only given Asma Abbas a chance to look absolutely glamorous, something that she is a huge fan of. This is the reason that right after the death of her husband, she takes at least 3 hours in the morning to adorn herself, heavy fluttery eyelashes, smokey eye makeup looks, gorgeous heavy outfits, statement jewelry pieces, and a backcombing as high as 5 meters is what you only get to see every time Nadira Bai graces our TV screens because apart from that, her character has nothing going on for her. The fact that Nadira too struggled so much and when she found the freedom, she decided to slap the woman who empowered her only to show how shallow she has become beneath the layers and layers of tonnes of makeup.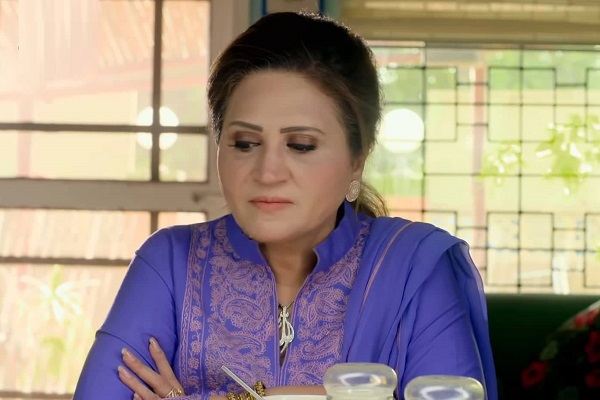 Nageen – Deewangi
Every time you think of Nageen, you think of all those words that got lost beneath her heavy breathing and incessant panting. Nageen's character was supposed to make the viewers feel her pain and anguish but it just did not happen because all the viewers could see was how stupid and painfully annoying she was. Nageen literally wasted 20+ episodes fearing that her supportive husband will not understand and not give her the benefit of the doubt. Nageen continued to assume that her silence will help her but it rightfully turned her into a culprit because she chose not to respect the intelligence of her husband and continued to insult it by keeping things from her. She was a frustrating character that made the viewers feel frustrated too because she chose not to do anything to help her situation, that too when her husband continuously extended his support towards her. In the beginning, Hiba Bukhari did play this role with a lot of grace but as the episodes progressed, her performance exactly how this character turned out to be – worst!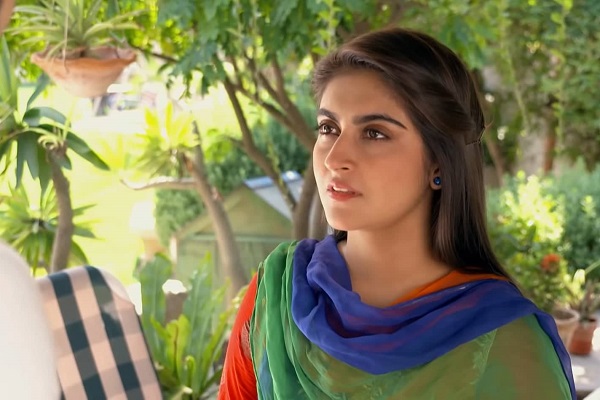 Zeeshan – Kahin Deep Jalay
Not only this character was worst but it turned out to be a huge disappointment especially for Imran Ashraf's fans because this drama came right after Ranjha Ranjha Kardi, a project that skyrocketed his fame and popularity. The viewers were excited to see the fresh pairing of Neelam Munir and Imran Ashraf but it was frustrating to the level of blood-boiling. Zeeshan was shown to be an overly sensitive overthinker who liked twisting things because he did not believe in giving the benefit of the doubt and was totally against the fact that things should be simplified for peaceful living. He decided to get married to a girl from an affluent background but then had no issues using it against her!!! Zeeshan went on a 'mourn vrat' for the last 10 episodes and was shown only in flashbacks because that's what his character was reduced to. This character was super disappointing and resented by the viewers.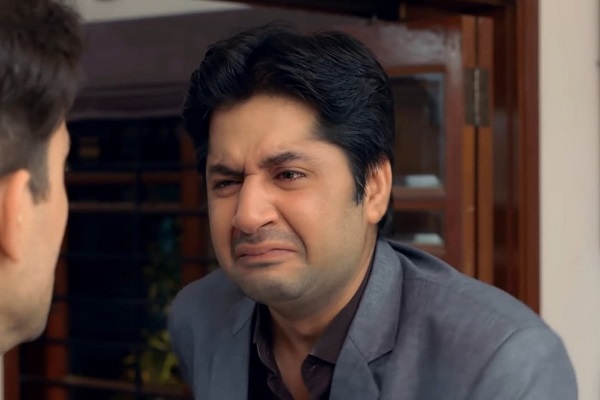 Saira – Mein Na Janoo
When Sanam Jung decided to make a comeback to television, her fans were really excited. They were expecting Sanam to play a character like the one she played in Dil-e-Muztar and Mere Humdum Mere Dost – simple yet appealing. On the contrary, what the viewers got to watch on screen was one of the worst and annoying becharis this year. Not only was Saira a bechari but she made the most illogical decisions repeatedly. Even though her husband asked her to confide in her and he loved her, she never trusted him enough to tell him what was going on. She kept on making things worse by telling lies and getting into trouble when all of this could easily be avoided. This character got on everyone's nerves and what made it even worse was Sanam Jung's performance because she took the becharapan a little too seriously.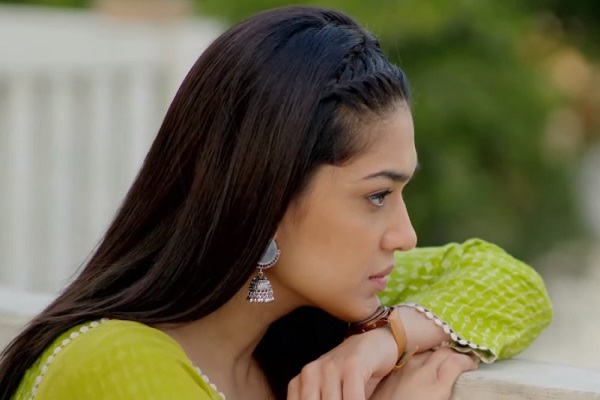 Omar – Bandhay Ek Dor Se
This can be termed as Ahsan Khan's comeback drama after Udaari because in both Aangan and Alif, he played supporting characters. This was the project where the viewers were excited to see him as a protagonist but as the drama began, it turned out to be a disappointment as well, firstly because Ahsan Khan failed to fit the role of an immature guy in his 20's and also because he lacked most important trait 'a common sense'. Omar's character can be described as dumbness at its finest. He is so smitten by his ladylove Roshni that he twists everything to accommodate her thinking this is exactly what she means whereas fails to see the obvious, that her wife Mahi is madly in love with him and would not do anything to harm him or his family.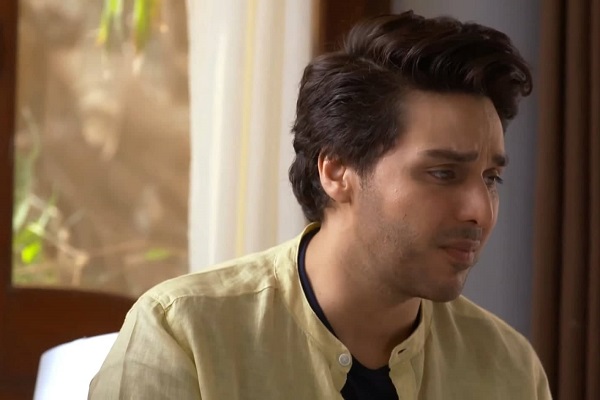 Roshni – Bandhay Ek Dor Se
It's about time Hina Altaf stops playing such sort of characters where she is always seen in a negative light and is chasing after committed men in her dramas. This makes her appearances in dramas monotonous and hard to tolerate. In the drama serial Bandhay Ek Dor Se, Hina has played the role of Roshni who is vile and is now chasing after Omar after dumping him only because the fact that her best friend Mahi got married to Omar has hurt her ego. This is the only 'purpose' of her life, how interesting right?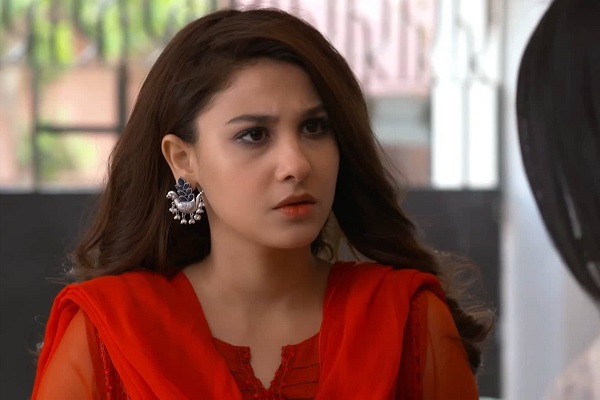 Zamin – Thora Sa Haq
Zamin or you can say ping pong ball was another worst character seen in Pakistani drama earlier this year. In the drama serial Thora Sa Haq, Imran Abbas played the role of Zamin, a guy who was torn between his two wives and despite detesting his first wife, he ended up falling in love with her, so much so that he started resenting his second wife whom he loved all his life?!? Zamin was so majboor that he put his spine in a locker somewhere and forget the passcode because of which he spinelessly couldn't take a stand for himself. Zamin was treated as a puppet by all the ladies of his family, be it his mother, his Tai, his cousin, or even his lady love Seher. In the end, Zamin did find his happy ending only because his cousin Hareem was tired of playing the chase with him, if she had not backed out, we'd still be witnessing Zamin's ping pong attitude!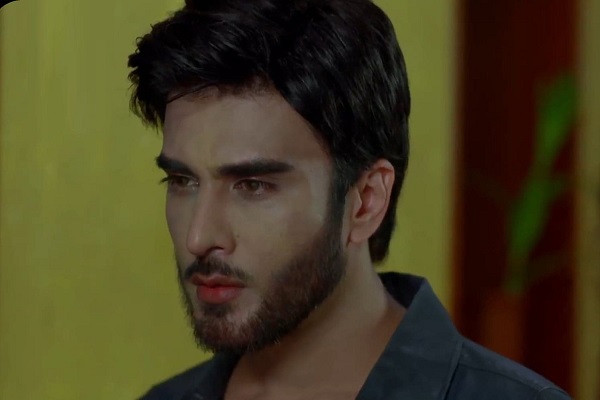 Nisha – Jalan
There is no denying the fact that Minal Khan has performed the character of Nisha brilliantly but when it comes to her character, it is absolutely vile, evil, and probably one of the worst ever seen in Pakistani dramas in recent times. Nisha is so twisted that she doesn't even bat an eyelid when someone passes away. This has to be one of the dumbest things to have ever written or shown by the director because no matter how evil you are, losing a family member does make you stop and think for a second. Nisha is one such girl who just saw her father's funeral but decided to place a kiss on Ahmer's shoulder to prove a point to his wife. She has absolutely nothing going on for her and is definitely one of the worst characters seen this decade.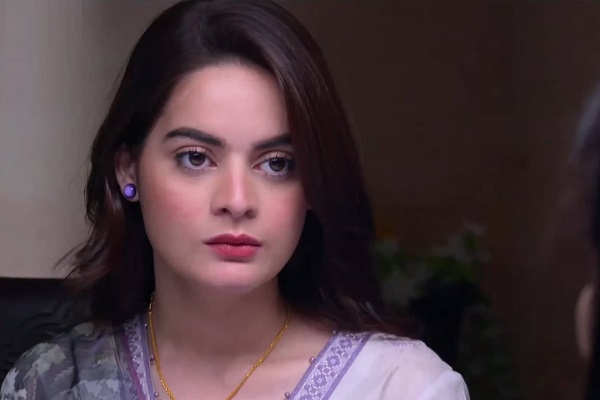 Shahjahan – Meherposh
The masoom bechara ma ka dulara Shahjahan who was shown as a Romeo stooped to such a low level that he didn't mind destroying the life of a young girl who loved him madly. Shahjahan's ordeal is that he got married to Ayat to prove his love to Mehru. Now that he decided to marry Ayat, he might as well have treated her well, in a hope that it will please his Mehru Jee but instead he subjected Ayat to emotional and mental abuse, which definitely makes him the worst character seen this year. Shahjahan also ruined Mehru's life because he had absolutely no spine to confess his feelings to her, but he had the audacity to speak about his love for her out loud on her wedding day, which resulted in her divorce. He is now even mad at Mehru Jee for accepting the proposal of her boss. Shahjahan is absolutely spineless, that's the only way to describe him.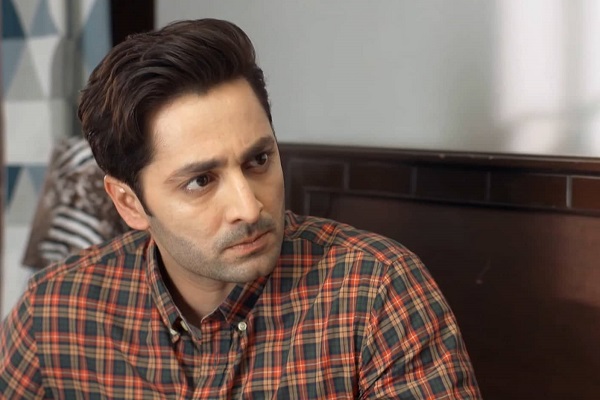 Miraal – Sabaat
Miraal was the central character of the drama serial Sabaat and most of the viewers were looking forward to watching Sarah Khan playing a negative role in this drama. Unfortunately, soon after the drama started, most of the viewers were extremely disappointed with the turn this character took. Miraal was shown as a control freak, someone who wanted everything her way but that is all that there was to her character! The character lacked depth and layers altogether, Sarah Khan's dressing and the way the director covered her scenes suggested that she was really smart and up to big things, but all she does is interfere in her brother's life and treat people like trash! Miraal was a modern version of all the done-to-death negative characters we have seen a million times in our soap and serials. Unlike some of the other negative characters this year, Miraal failed to make an impact and literally put the viewers to sleep with her predictable and repetitive behavior.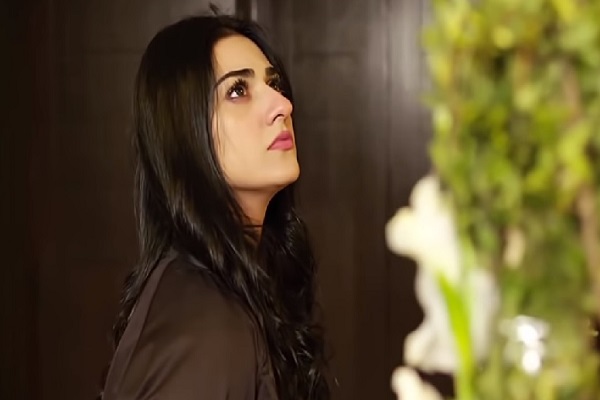 Harris – Sabaat
The viewers waited for weeks for Harris to make an entry and when he was finally introduced, everyone agreed that he was not worth the wait! An entirely uninteresting character who made little sense, Harris was a professional psychiatrist yet he fell in love with and married a narcissist. As if this was not enough, the immature manner in which Harris dealt with the issues he faced after marriage made him look like someone who needed professional help instead of someone who helped people with mental diseases. This was perhaps the plainest and boring character we saw in dramas this year. Right from the time, he was introduced till the second last episode this character didn't have a single impactful scene.

Ali – Sabaat
Ali had to be the most worthless and pointless character in Pakistani dramas in 2020. He was introduced as a young man who was in love with Miraal, he disappeared from the scene without a warning and when he met Miraal by chance once he came back, he was still head over heels in love with her! Ali never had a definite personality, even now when the drama has ended his character can be termed as an 'extra' who bored viewers to death.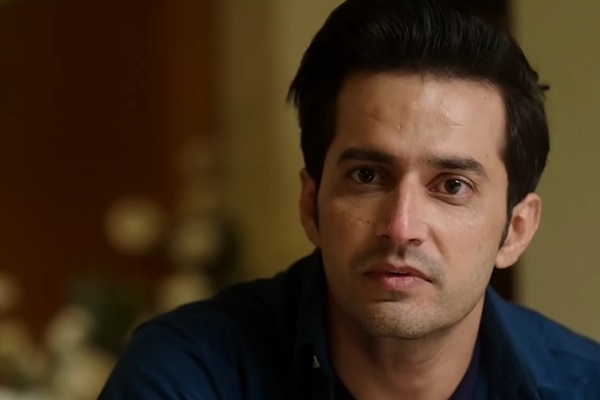 Raima – Muqaddar
A girl who time and again stated that she wanted to dedicate her life to her dreams, her goals, and her aspirations ended up becoming a typical sautan material who derived sadistic pleasure by subjecting her husband's first wife to mental and emotional torture. This was so not expected of Raima but she put everyone's expectations to shame by showing how vile she could get. It was amusing because right till the end, she was shown to be like some angel who could do nothing wrong but the fact that she stooped low to get involved in the family politics and fuel them up said a lot about her. Madiha Imam has done some amazing work and has proved that she is mindful of the projects she chooses but this one was definitely not her best bet.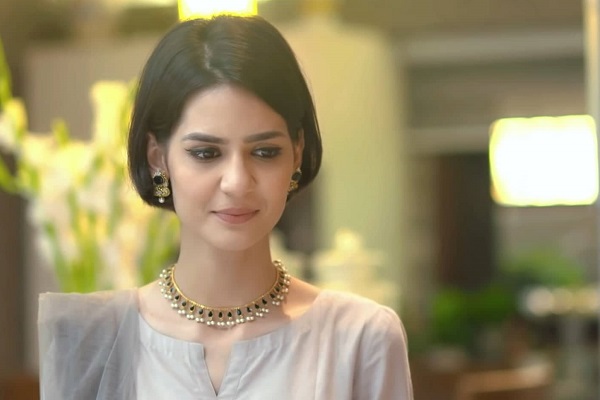 Saif ur Rehman – Muqaddar
A kidnapper, an abductor, a rapist, and a dishonest manipulative man was shown as a hero in drama serial Muqaddar because the writer thought the viewers will go gaga over seeing a man Raima's father's age romancing with her on-screen. Saif ur Rehman was shown to be a hero and the writer decided to give him a clean chit because after doing all the things wrong, he showered his baby wife with money, jewelry, expensive clothing, and a comfortable home. The theme of this entire drama was just so off and Saif ur Rehman's character was definitely the worst seen this year. The fact that Faysal Qureshi chose to play such kind of a questionable role at this stage of his career is definitely not impressive either!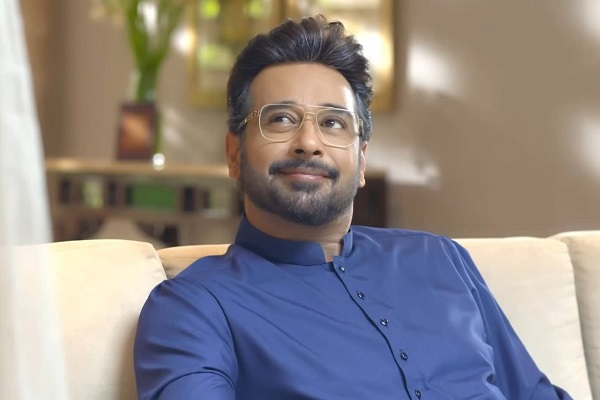 Asfand – Jalan
Asfand thought the viewers will set him scot-free after seeing his disheveled hair and improper office wardrobe after losing Misha but no, we haven't forgotten how evil he was with his first wife because he chose not to stay true to the promise he made to Misha while marrying her. Now the writer has conveniently put the entire blame on Nisha but Asfand is just as guilty too. It seems in the drama serial Jalan, each one of the characters is competing with each other as to who is the worst of them all, Nisha and Asfand both get the top spot.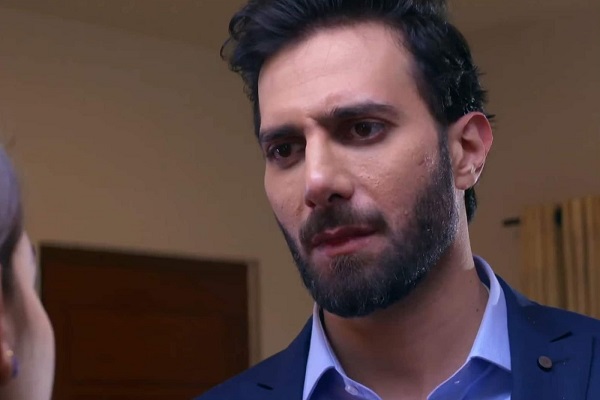 Nargis Bua – Ye Dil Mera
Frustrating, annoying, mean, these are some of the words that can be used to describe Nargis Bua's character from Ye Dil Mera. It was unfortunate to witness a kind-hearted woman like Nargis Bua being so mean that she chose not to confess the obvious to Ana that too after she found out everything about what her father has done in the past. It became a lot more evident that for Nargis Bua, living under the comfort of Meer Zaman Farooq's house was far more important than the love she had to Ana and her deceased mother. Also, the fact that she got so much coverage in the second half of the drama despite not saying anything made her one of the worst characters seen this year.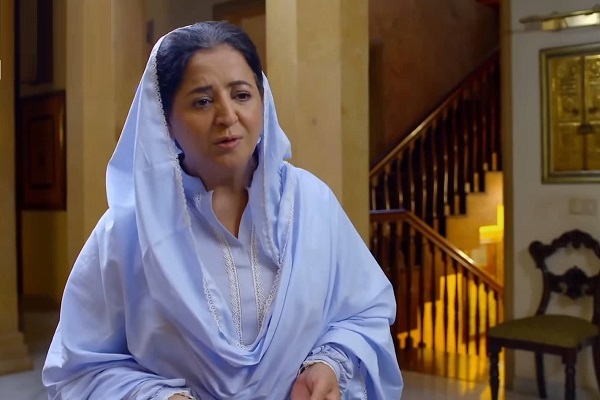 Saad – Ghalati
In the drama serial Ghalati, Saad was shown to be a manchild who failed to acknowledge or even understand the responsibilities he had as a husband. All his life, he had no issues mooching off his Taya Abbu, but after his marriage when the same Taya Abbu referred him to a job which he easily got, Saad became egoistic about it only to torture his wife Zaira. Saad divorced his wife on multiple accounts and when he had to state the truth, he chose to lie about it, turning Zaira into a culprit for not being able to prove that her husband has divorced her in the privacy of their room. He was the most annoying and worst character for sure.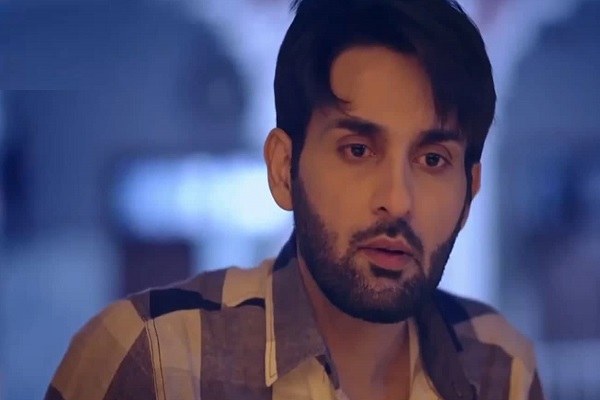 Sabeeh (Dil Ruba)
Who would have thought that someone as talented as Mohib Mirza would play a role like that of Sabeeh in Dil Ruba. Sabeeh was the male version of those becharis we see in our dramas all the time. He was in love with Sanam probably from the day he met her and even after everything she did, his feelings never changed. The lack of character development and his neverending insecurities made it really difficult for the viewers to feel for him. His character did not have a journey and the impact he left was nothing more than that of a supporting character even though he was meant to be the main lead in the drama. Watching Sabeeh's bechargi was terribly annoying, just like Hamna, all he did was cry and suffer for the majority of the episodes.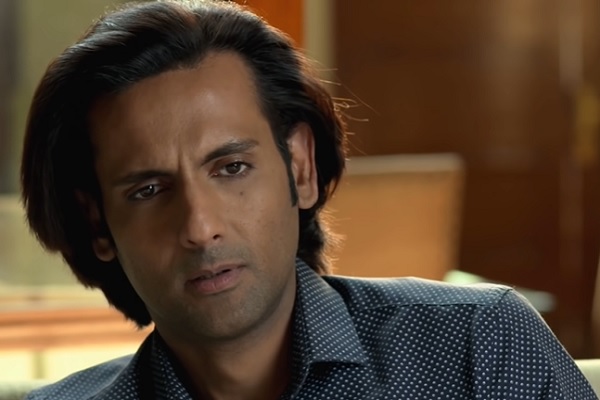 Shahaan – Mohabbat Tujhe Alvida
Shahaan is the bechara husband in Mohabbat Tujhe Alvida who was sold by his wife! Bechara Shahaan he had to marry a well-groomed, intelligent, rich young lady because his wife forced him to do so. Even though he loves his wife Ulfat a lot, it didn't take him long to fall in love with Shafaq when he realized that she was willing to give up her life for him. Shahaan is such a weird character and his track is even more bizzare. Most people find it difficult to take this character seriously. Now that Shahaan keeps on telling Ulfat off even though he loves her so much, this character has gone from bad to worse! Just like many other characters in Mohabbat Tujhe Alvida, this one too makes little sense.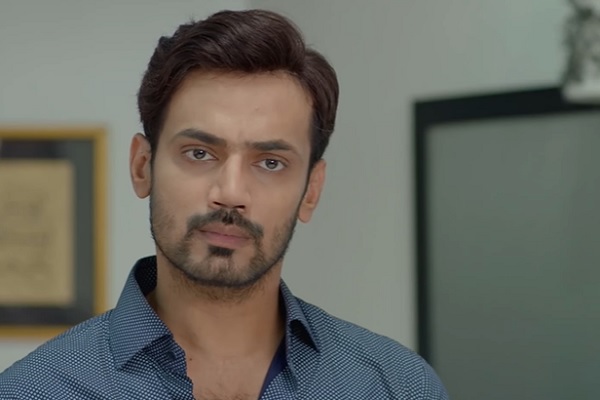 Shafaq – Mohabbat Tujhe Alvida
Shafaq is an educated and independent young lady who somehow thought there was nothing wrong with 'buying' someone's husband. Her character keeps you wondering and confused. Although she plays mind games and is clearly jealous of Ulfat yet there are also times when the character is presented in such a way as if she does not have a negative side. Even those viewers who have been watching the drama right from the beginning are finding it hard to relate to this character. Shafaq is so rich yet she refuses to hire a servant and live in a decent house. We never thought it would be possible but through this character, the writer has 'glamorized and glorified' women doing household chores and 'simple living' in the most strange manner possible.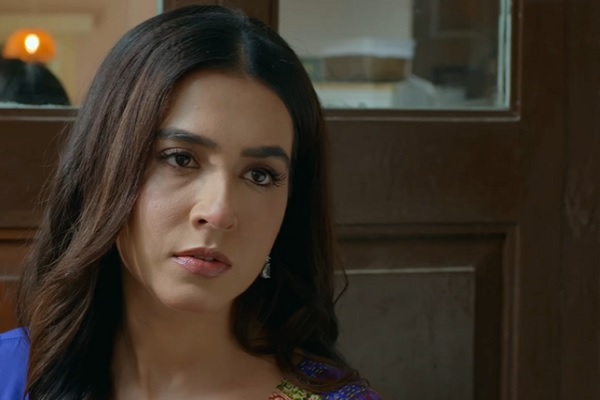 Ulfat – Mohabbat Tujhe Alvida
Ulfat was greedy enough to sell her husband yet somehow she expects the world from that husband! She has been shown as a 'fool' and this personality trait has been used to justify her actions. Also, the writer has shown that she had so much faith that her husband won't stop loving her that is why she sold him to another woman!!! Although she has so much faith in her husband, a higher standard of living means more to her. Ulfat wants the best of both worlds and was wise enough to earn money by getting her husband married to a rich woman yet somehow she is also innocent and naive! The writer clearly did not think this character through!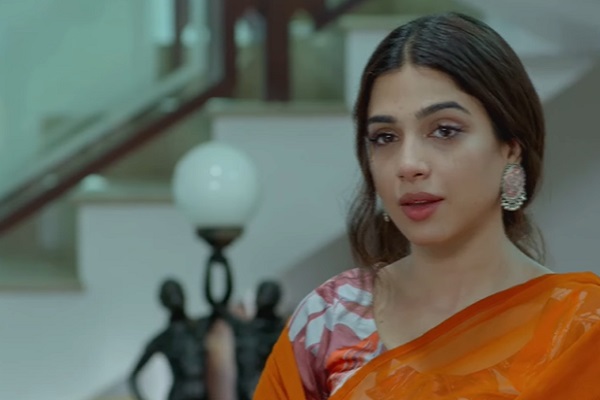 Which on-screen character do you feel was the worst this year? Share your views.