Every year there are dramas the viewers have huge expectations from because they are promoted as the next big thing. Not only this, some of the names attached to these dramas have a great deal of credibility as well. Yet, even such dramas fail to deliver because many times commercialism takes over everything else. It is a proven fact by now that there are certain done-to-death scenarios and some tactics which the production houses use to garner ratings. The reason for this is obvious; writing and executing dramas such as Parizaad, which get both ratings and critical acclaim, takes time and tons of effort.
Since the channels have to continue airing dramas every single day of the week in different time slots, they are not willing to invest all that in every single project. That is why they use shortcuts. These shortcuts usually include a star cast, great visuals, best get-ups, sensationalizing serious issues, creating controversy, showing women as victims, toxic male characters, and of course promoting these dramas to the maximum. The most important aspect missing from such dramas is quality content which is definitely the king! Such dramas can easily be termed as the worst even when they get the required rating and attention, which is the ultimate goal.
Here is a list of the worst dramas of 2021:
The list is in Alphabetical order.
Badzaat
Writer: Misbah Nosheen
Director: Siraj ul Haq
Producer: 7th Sky Entertainment
Channel: Har Pal Geo
Cast: Urwa Hocane, Imran Ashraf, Ali Abbas, Danial Afzal Khan, Zoya Nasir, Saba Faisal, Mehmood Aslam, Nida Mumtaz, Zainab Qayyum and others.
If there is one label that can describe Badzaat in simple words, it would be 'toxicity personified'. From rape to domestic abuse to blackmail to drugs to gun violence, there was nothing that was not included in the drama serial Badzaat. It was unfortunate that the fans who loved the pairing of Urwa Hocane & Imran Ashraf in Mushk were left disappointed when they got to see Badzaat. The writer did her best to give drama viewers a hero in the form of Wali's character but the baggage that he came with was overbearing, taking it away from his character which was supposedly the focal point of the entire story.
It just did not end there because Bia's self-inflicted misery only because she did not have a voice was quite frustrating to see. Daniyal kept winning against Bia & Wali every step of the way but in the end, he didn't even pay the price for the atrocities that he committed. It was also quite unfortunate that no one ever found out how Daniyal raped Bia because Bia chose to stay silent till the end. Badzaat's production value was grand just like any other Geo drama but sadly, the storyline, characters & situations were full of cringe & toxicity that easily make it one of the worst dramas of 2022.
Badshah Begum
Writer: Saji Gul
Director: Khizer Idrees
Producer: MD Productions
Channel: Hum TV
Cast: Zara Noor Abbas, Farhan Saeed, Ali Rehman Khan, Yasir Hussain, Shahzad Nawaz, Komal Meer, Saman Ansari, Hamza Sohail, Abul Hassan, and others.
Badshah Begum is an opportunity wasted in a nutshell. The writer Saji Gul definitely came up with a fresh & unique idea but the essence of it was most certainly lost during its execution. Khizer Idrees impressed the drama viewers with his directorial debut Laapata but it seems he failed to understand that every script requires a different treatment. While watching Badshah Begum, it can easily be seen that the director's focus was purely on the visuals & he couldn't care less whether the story was making sense or not. Right from the beginning, the way the concept of Badshah Begum & every tiny detail surrounding this title was elaborated, it attracted a lot of criticism because none of it actually made sense. Some of the actors did the best they could to salvage this drama but on the whole, it failed to keep the audience hooked. There have been far too many issues with the execution as well as the story has fallen flat in many instances.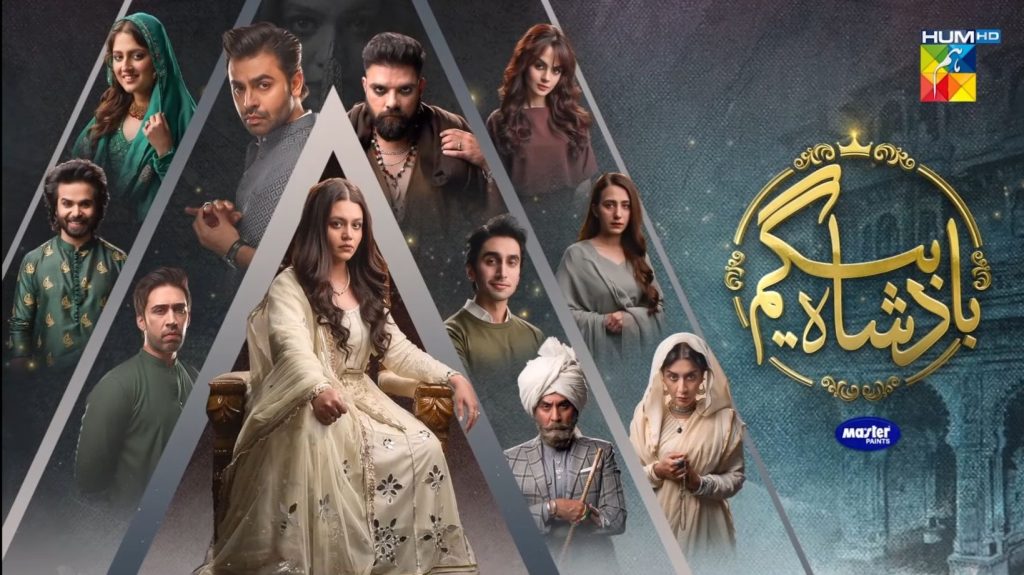 Zara Noor Abbas has tried her best but she has not been able to create the aura suiting the title of Badshah Begum. There have been so many situations that defied logic & basic common sense in Badshah Begum & even if it's a drama, there has to be a tiny fraction of realism or relatability to it to keep the viewers engaged. Badshah Begum is the kind of drama that has tested the patience of the viewers every step of the way, making it suitable for this list.
Ishq e Laa
Writer: Qaisera Hayat
Director: Amin Iqbal
Producer: Momina Duraid
Channel: Hum TV
Cast: Sajal Aly, Azaan Sami Khan, Yumna Zaidi, Arsalan Asad Butt, Adnan Samad Khan, Uzma Hassan, Sohail Sameer, Seemi Raheel, Ahmed Taha Ghani, Laila Wasti, Usman Peerzada, Ghazla Kaif and others.
Ishq e Laa had a star-studded cast, the visuals were impressive and even the idea behind the script was one that could have been executed in an appealing manner. Unfortunately, the characterizations proved to be the biggest disappointment, Azaan Sami Khan's performance literally tested the patience of the viewers and for the most part, the drama was slow, sad, repetitive, and poorly edited. There was a lack of clarity therefore we were left wondering about a lot of things by the end of every single episode. Shanaya's bold stance was not backed by common sense at times, Azka cried a little too much for someone who was supposed to be 'strong', and Azlan's overall impression was that of a lost soul for the most part even when he took a turn for the better it had little impact.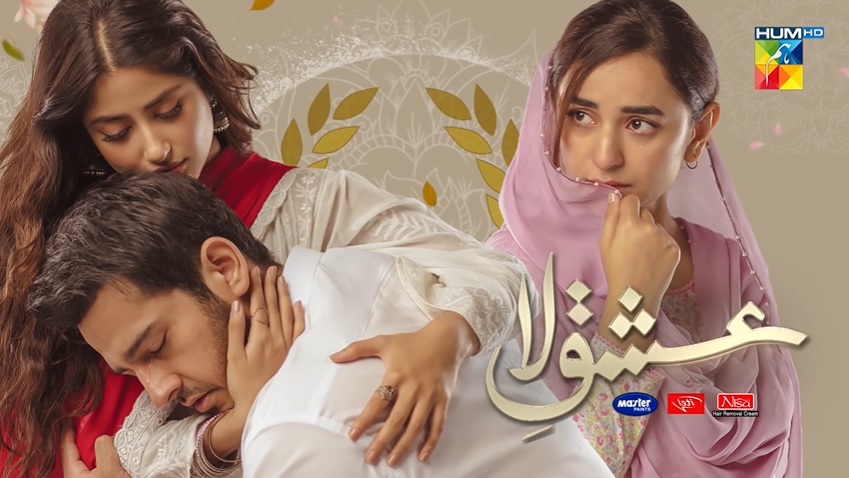 The 'religious element' of the drama was not properly inculcated into the script. Among many other things, the biggest shortcoming of Ishq e Laa was its superficial script and the over-emphasis on visuals. The visuals were stunning but there were a lot of times when they did not go well with the situations that were being shown. Ishq e Laa can easily be termed as a star-studded disaster. It was not the least bit entertaining; it was difficult to sit through and lacked basic logic. The production house clearly relied more on visuals and star power than the actual content and execution of the drama which is obviously never enough!
Kaisi Teri Khudgharzi
Writer: Radain Shah
Director: Ahmed Bhatti
Producer: iDream Entertainment
Channel: ARY Digital
Cast: Danish Taimoor, Dur-e-Fishan, Noman Aijaz, Hammad Shoaib,Shahood Alvi, Laila Wasti, Atiqa Odho, Laiba Khan, Tipu Shareef, Zainab Qayyum, Ayesha Toor, Emad Butt, Shehzeen Rahat.
Kaisi Teri Khudgharzi is the most watched drama this year which is extremely unfortunate since this is also one of those dramas which deserves the top slot on the worst dramas list. It is still on air but we are pretty sure it deserves to be on this list. The initial episodes of Kaisi Teri Khudgharzi made the intentions of the makers quite clear. They wanted to show the worst toxicity we witnessed on-screen this year in the most visually stunning manner. The over-emphasis on visuals starting from Shamsher's grand life to the makeovers, which were always in place even on a routine day, was used to entice the viewers. The caked concealers and the overuse of filters were used to make the characters look as 'beautiful' as possible in order to camouflage the ugliness of the content, right from the get-go. The story is as clichéd as it gets – a spoiled rich brat falling for a simple bechari from a middle-class family. Some of the dialogues about daughters in the beginning episodes were also cringe-worthy. Danish Taimoor plays yet another rich toxic character in the drama because he has the wardrobe and experience for it. Durr-e-Fishan does not have to do much in order to play Mehak because she barely has any dialogues!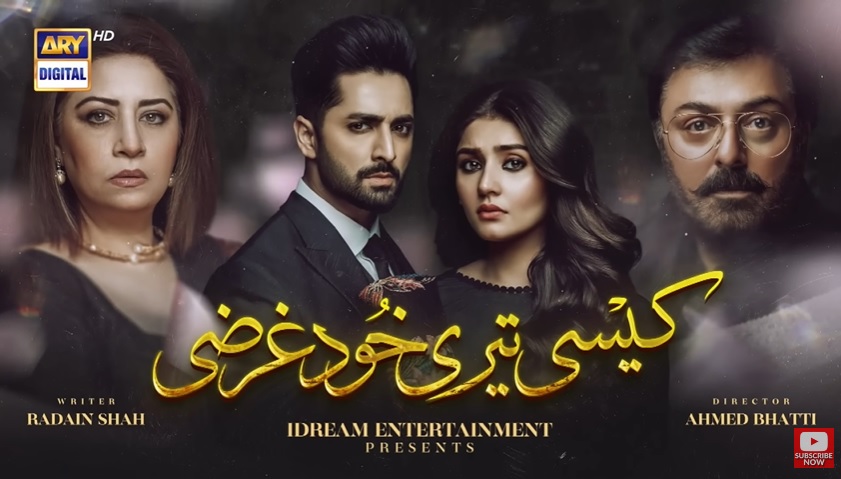 Kaisi Teri Khudgharzi glorified abuse and toxic masculinity for 18 weeks and then Shamsher's character underwent a sudden transformation! The viewers are expected to forget all the toxicity that was shown in the name of love on-screen and feel for Shamsher now! Apart from the problematic storyline, Kaisi Teri Khudgharzi has not even been an engaging drama because the characters are beyond done-to-death. Experienced and iconic actors such as Noman Ijaz and Atiqa Odho have also been wasted in roles that offer the bare minimum. Even though we did not have high hopes for this drama after watching the promos before it aired, we expected better from the writer Radain Shah. It is unfortunate that such a brilliant writer chose to pen down such a script.
Paristan
Writer: Samra Bukhari
Director: Ali Hassan
Producer: MD Productions
Channel: Hum TV
Cast: Arsalan Naseer, Aymen Saleem, Merub Ali, Naveen Waqar, Ali Safina, Javeria Saud, Saife Hassan, Junaid Jamshed, Mira Sethi, and others.
The moment Paristan was announced as a Ramzan special drama for this year, it was quite obvious that the channel & production house was relying a lot on the popularity that both Aymen Saleem & Arsalan Naseer got as debut actors as well as a pair in last year's Ramzan special drama Chupke Chupke. However, it was unfortunate that despite having a star on-screen couple that was loved by so many, the project that was designed for them was a massive fail & mindless in the literal sense. Ramzan special dramas are known for providing situational comedy as well as some light-hearted entertainment, however, Paristan was anything but that.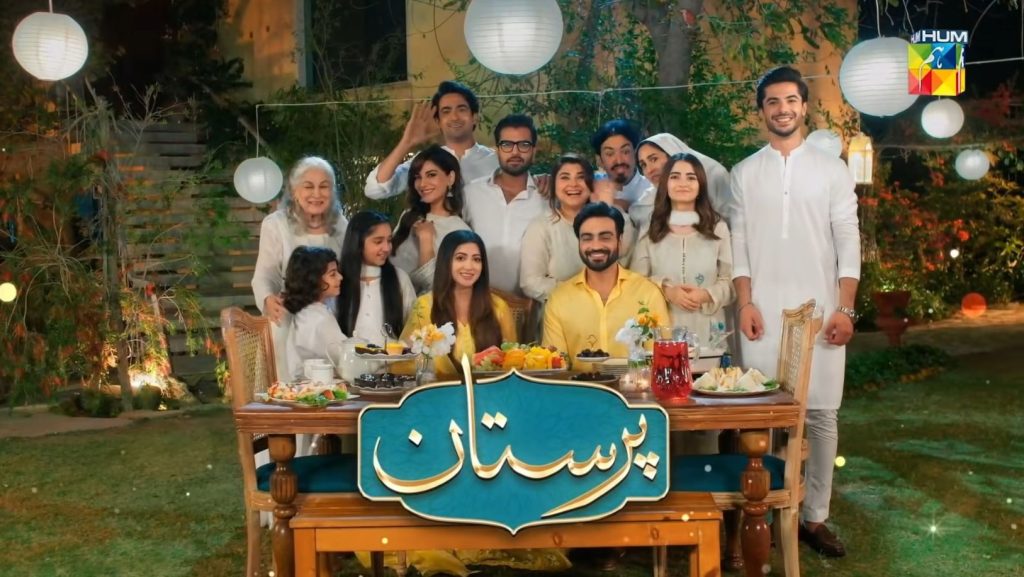 The writer of Paristan, Samra Bukhari thought throwing in a stereotypical Punjabi character, a disinterested husband, two young actors, and a bitter unmarried mature woman alongside the famous pair of Aymen & Arsalan was enough to bring a hit drama serial but she was sadly mistaken. Paristan was anything but funny & not only that, the situations that were presented one after another made the audience doubt their sanity. Paristan was the kind of drama that the viewers could watch with a poker face, with full confidence that nothing on their TV screens would make them laugh. Although the die-heart fans of Aymen & Arsalan did their best to hype up the drama, overall, it wasn't well-received by the Ramzan audience in general. By the time the drama ended, it became obvious that the production house was just trying to recover the cost that went into producing this drama, hence the influx of advertisements that were not only frustrating to watch but also took away a lot from the drama that did not have much to offer anyway.
Pyar Deewangi Hai
Writer: Misbah Ali Syed
Director: Aabis Raza
Producer: Big Bang Entertainment
Channel: ARY Digital
Cast: Neelam Muneer, Sami Khan, Shuja Asad, Saba Faisal, Javed Shaikh, Hasan Niazi, Urooj Fatima, Gul-e-Rana, Nida Khan, Sabahat Bukhari,Aliya Ali.
Can the writers please stop writing scripts about deewane aashiqs? We have seen too many of such characters on-screen and honestly, these characters come across as people in need of dire help. Attributes that can easily pass as mental disorders are presented as a normal occurrence in such dramas. Rabi's deewangi and Dawood's strange stalking behavior have been presented as some form of love in the drama. Neelam Munir's acting makes you cringe, Shuja Asad's performance leaves a lot to be desired and even an ace actor such as Sami Khan is a complete misfit as Dawood. It is unfortunate that an actor of his caliber has to settle for such roles.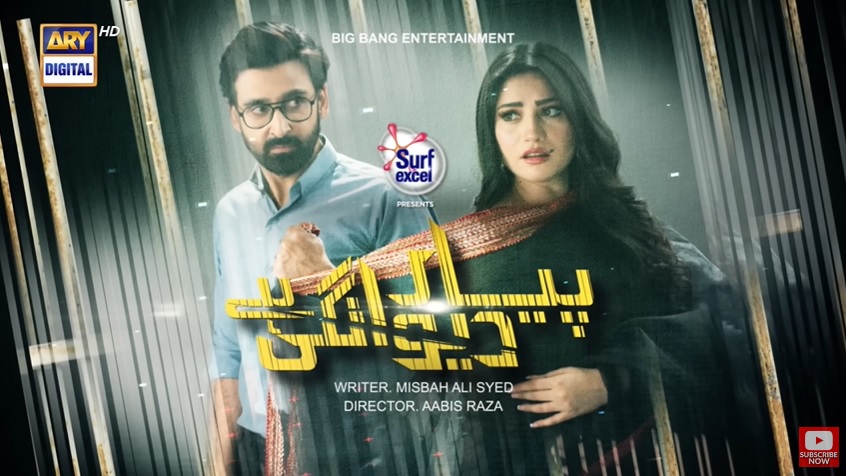 Pyar Deewangi Hai is the usual plot that has been used by drama makers thousands of times before too but the latest episode took crazy to a whole new level! It went to show the desperation of the makers to grab the viewers' attention. The ironic bit is that Mateen will not be missed because Shuja Asad's acting was so unimpressive. This drama shows that a bad script can bring out the worst even in the best of performers therefore we don't really blame him because even Neelam Munir and Sami Khan are struggling to look and act natural. This drama has nothing going for it and is definitely the absolute worst.
Share your views and please feel free to add more names to the list.