Nemrah Ahmed is an internationally acclaimed Urdu author of many well-loved novels and non-fictional works. She started her career as a writing prodigy at a woman's monthly magazine at the age of 16. Recently, writer Nemrah Ahmed took to her official social media account to bash the media house for the portrayal of toxic neb in their drama serials. Nemrah Ahmed totally disagrees with the point to show an obsessed and violent men as heroes in Pakistani dramas.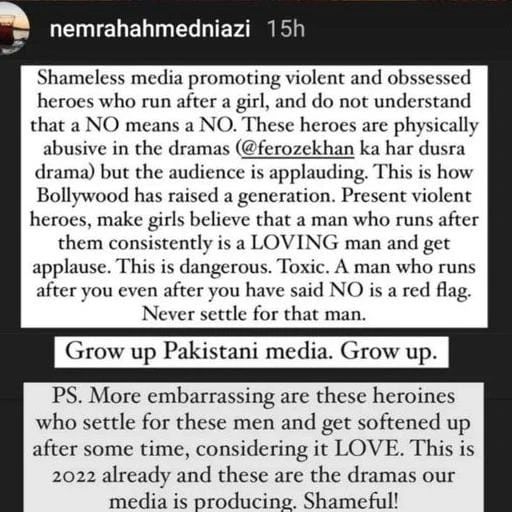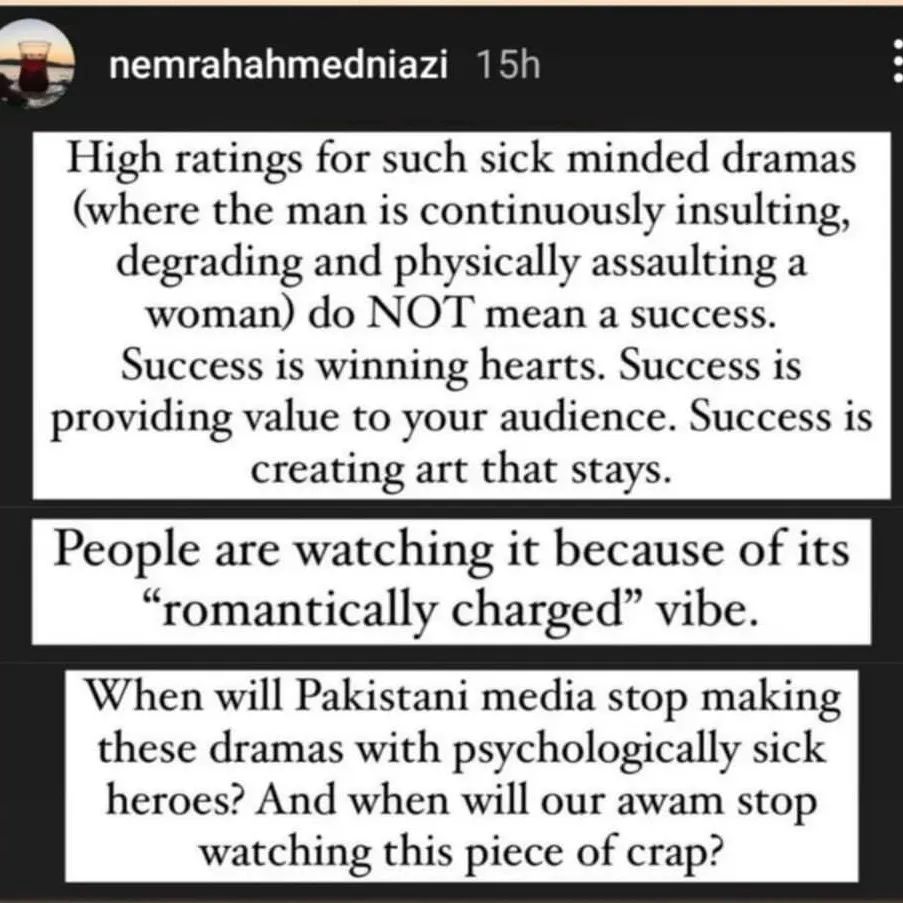 Nemrah further said that "getting millions of views never means you have hit the audience, success is providing value to your audience and creating art that says."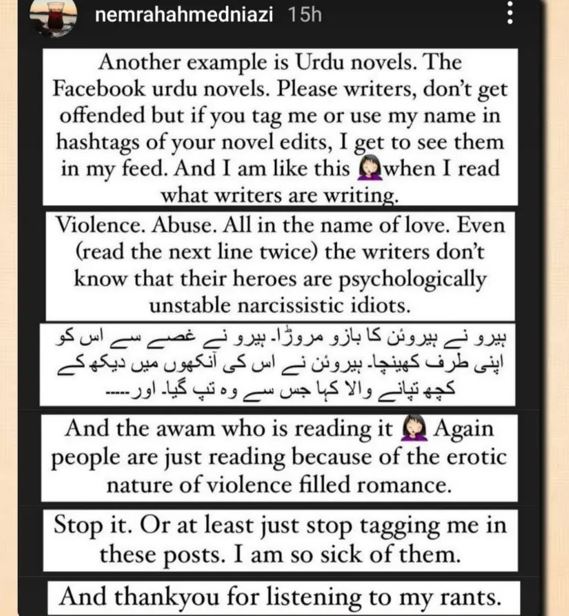 Here we have gathered some public response on writer Nemrah Ahmed's recent statement, have a look!