Yasir Hussain who is a famous host, writer, film, Tv, and theater actor recently appeared in the show "Ghabrana Mana Hai" which is hosted by Vasay Chaudhry. A snippet from the show is currently circulating on the internet in which Vasay is inquiring Yasir about those uninvited people who attended his wedding forcefully.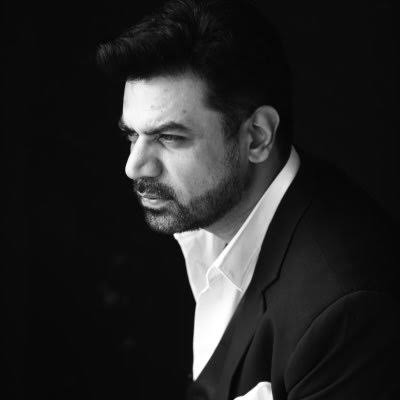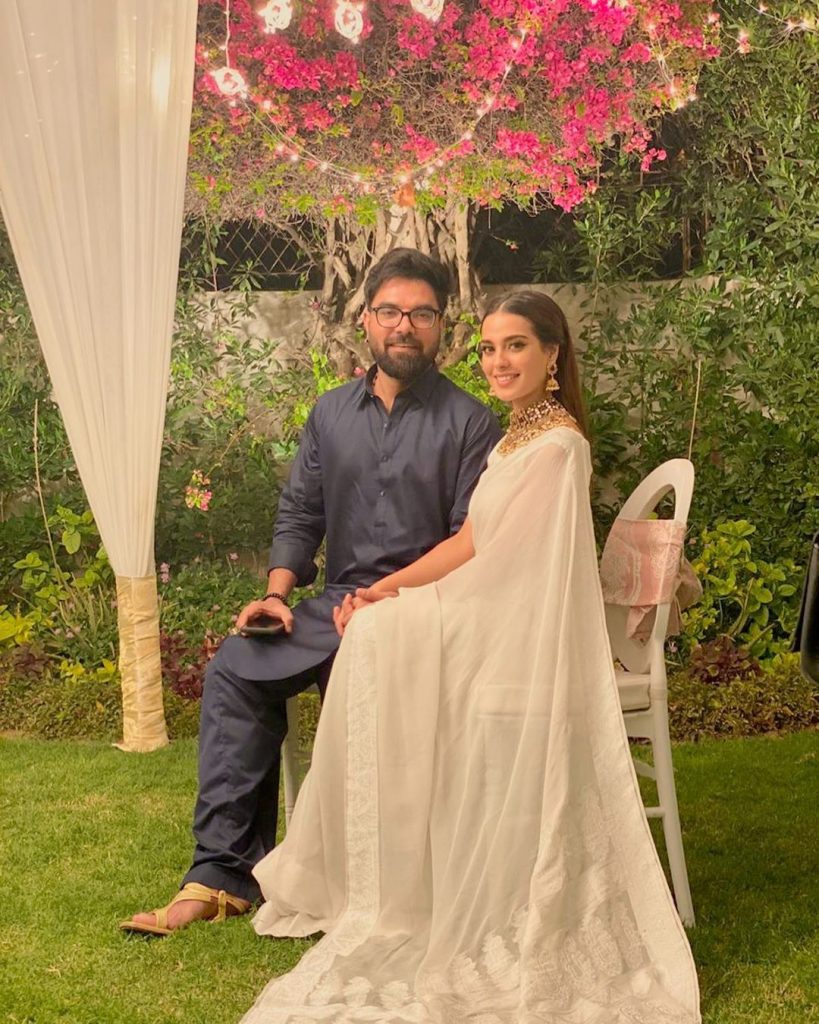 Yasir mockingly said that there were many of them. Vasay asked him to take the name specifically, especially if someone from the industry did that. Yasir named Nausheen Shah and said that she attended the wedding quite forcefully. Vasay said that because she is unmarried she might come to see that how weddings happen. When Vasay asked Yasir to take the name of another famous person Yasir said that Nausheen isn't famous but probably she will get famous after it.
Yasir Hussain and Vasay Chaudhry are receiving a lot of backlash for their remarks about Nausheen Shah. Here we have gathered a few comments of people criticizing Yasir Hussain and Vasay Chaudhry. Let's have a look: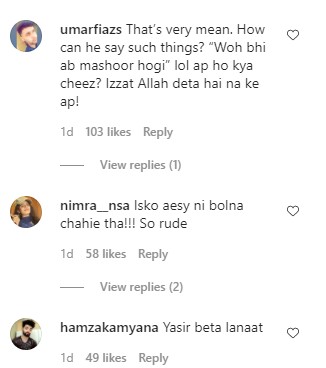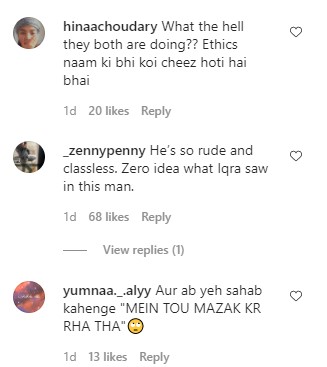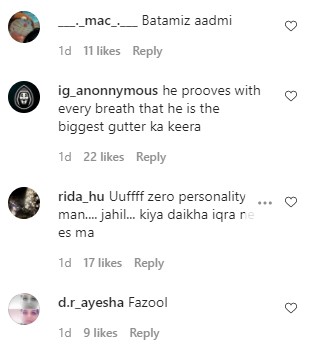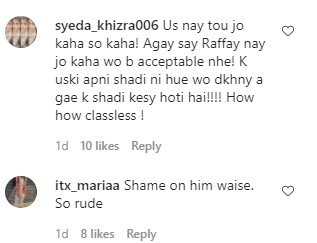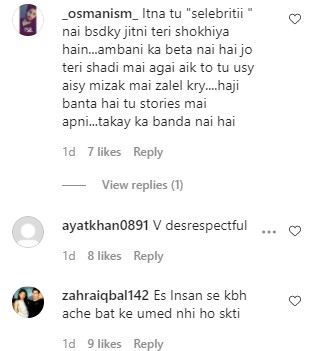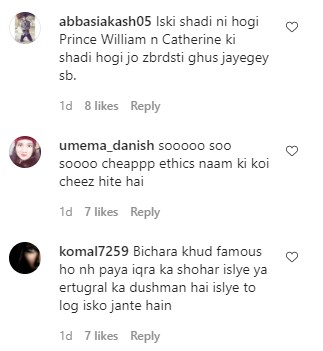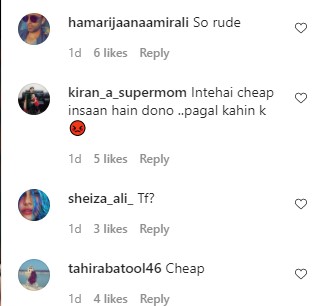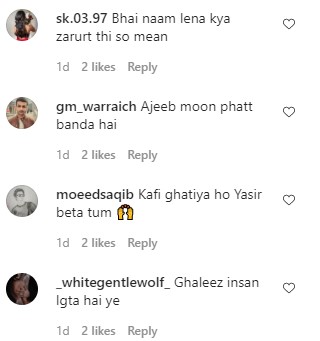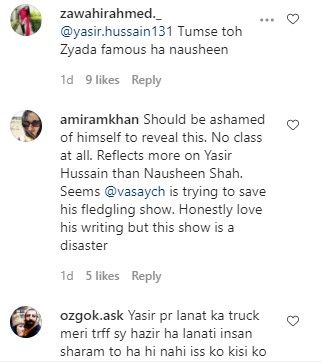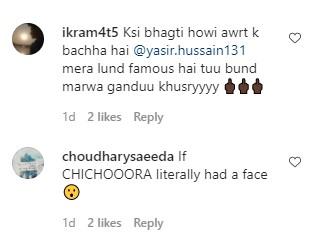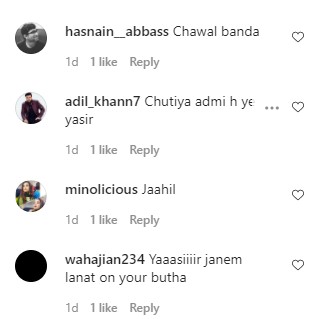 Nausheen Shah has also replied to Yasir Hussain's mean remarks silently. Let's have a look at what Nausheen has to say about it.