Yasir Hussain trolls Shazia Khushk in his Instagram post.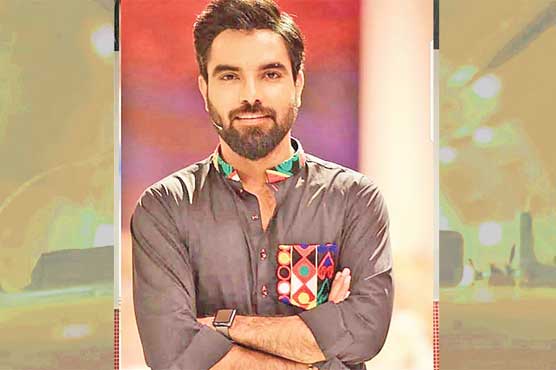 Yasir Hussain strikes again with his inappropriate jokes. This time he trolled Shazia Khushk.
Shazia Khushk is famous for her songs. She has performed across all parts of the country. Her famous song is 'Dana Pe Dana' which is a must played song on every desi wedding.
Yesterday, Shazia announced that she is going to leave the industry due to religious reasons. Yasir Hussain made an inappropriate joke on this news and said:
"Sad.. ab dany pe daana nahi hoga. But I'm happy k sab daany apni apni jagah pe rahengy."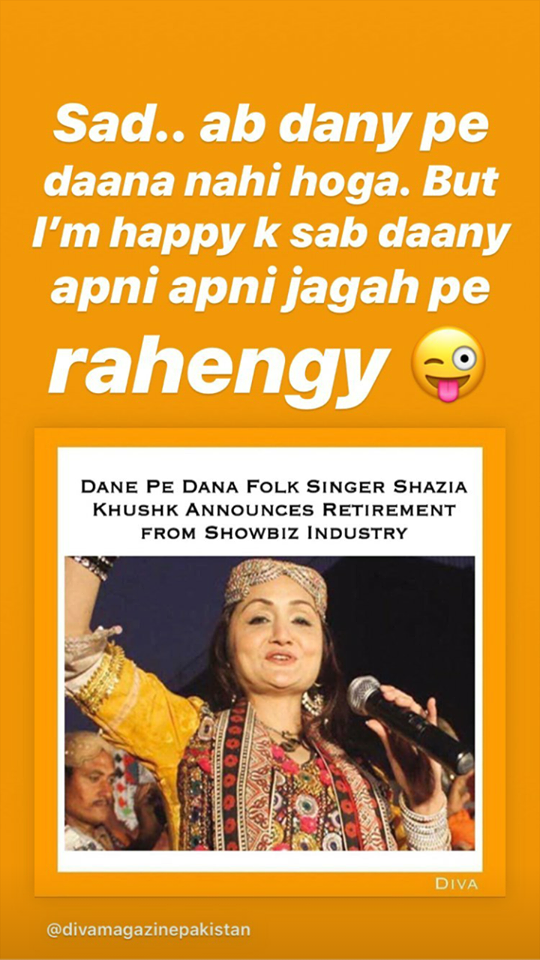 This joke has history, as he called Hania Aamir's face as "Danedaar".
Hania Aamir took to Instagram to get real about her skin she posted, "[My acne] would show on camera and everybody started to ask me [about it], started with the totkas [home remedies] and then came the anxiety," said Hania. "I kept it clean, toner, creams, dermatologists, everything! Nothing seemed to fix my skin and I had my nights AND days of crying. Feeling insecure. Anxiety. Makeup wouldn't help. I was a mess but I went through it and got out of it too."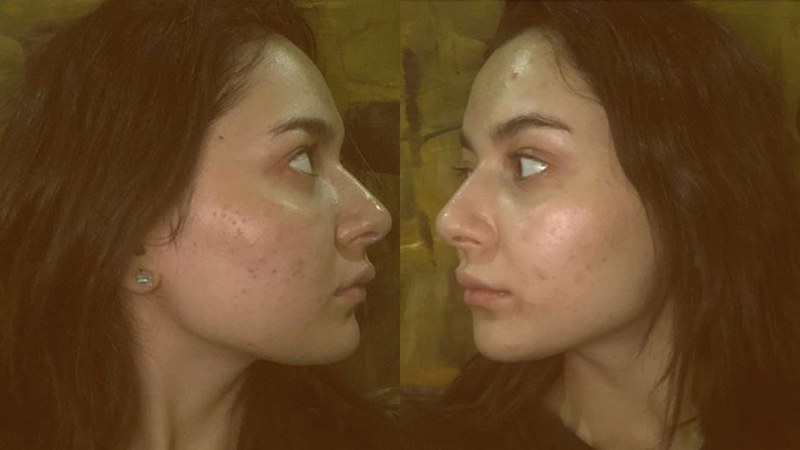 After this post, one of the fans of Yasir Hussain asked him to say one word about Hania and he replied "Danedaar".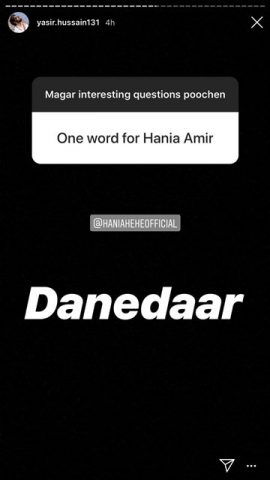 On which Hania responded and posted: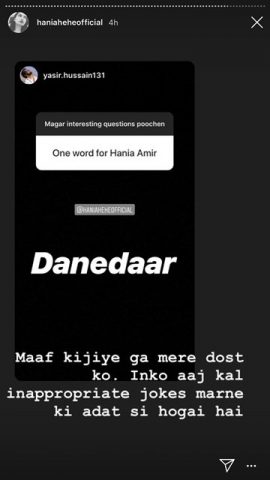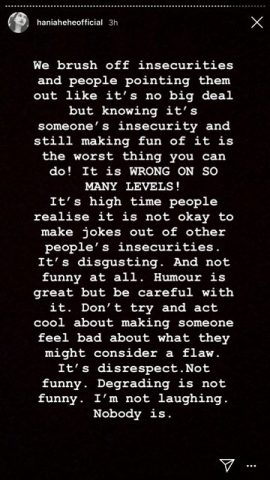 This is not the first time Yasir has made an inappropriate joke. He was also targetted when he made an insensitive joke about transgender persons.
There are a lot more inappropriate jokes made by him publically.