Zara Noor Abbas's cousin who was the young traveler and has recently died during paragliding due to malfunctioning of parachute, has given her a new thought to uplift the hidden beauty of Pakistan as her cousin died in his love for exploring Pakistan and she is joiing his cause that he left too early.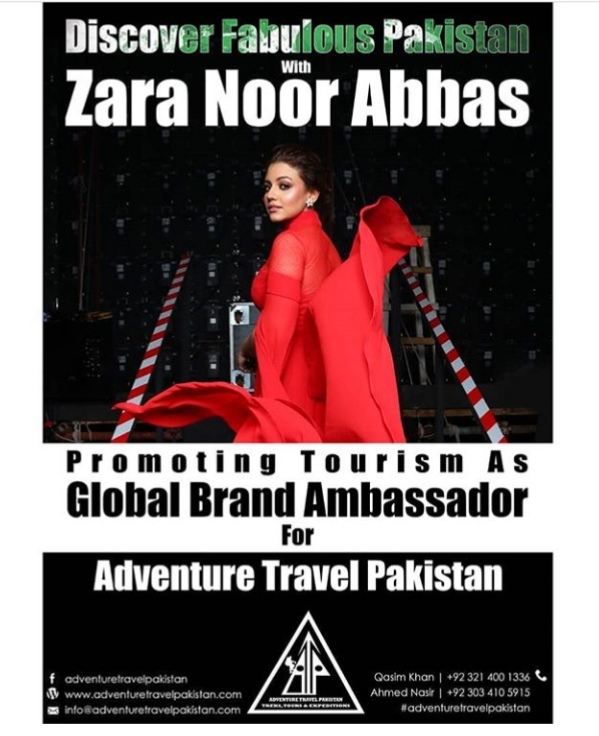 Zara has pledged to take up the legacy of Shiraz Nasir, who has worked a lot for tourism. She has announced to have joined hands with Ahmad Nasir and Qasim Khan in exploring Pakistan as it isn't an ordinary land, and there is much more to explore about beauty of Pakistan.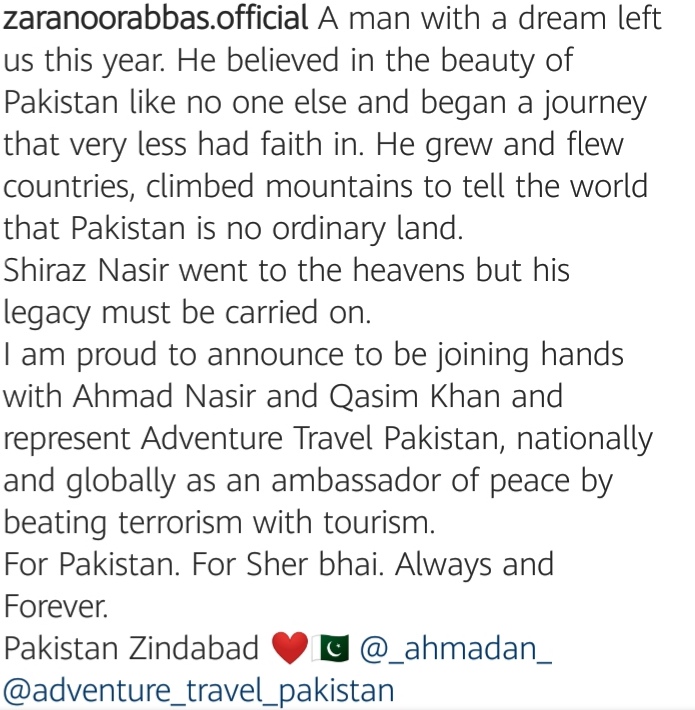 She says that " I am proud to announce to be joining hands with Ahmad Nasir and Qasim Khan and represent Adventures Travel Pakistan, nationally and globally as an ambassador of peace by beating terrorism with tourism
For Pakistan. For Sher Bhai. Always and Forever.
Pakistan Zindabad"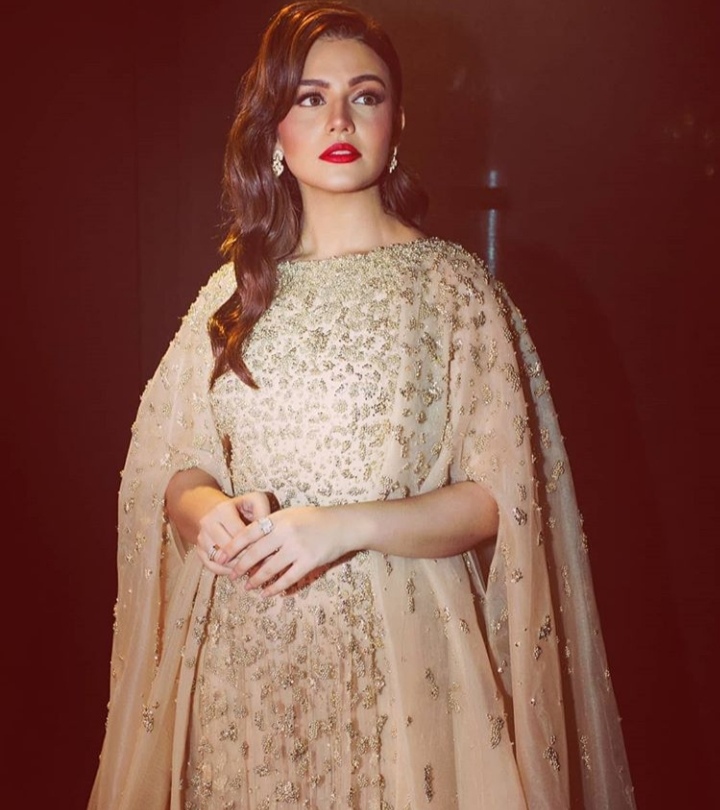 This shows her love for the image building of Pakistan and yes we need ambassadors who are ambitious to talk about the unveiled beauty of Pakistan.
We expect Zara to go to the areas more and more and do vlogging to attract tourists as our actors have a massive following who look up to them.
We wish her good luck in her task.