Zarnish Khan is a stunning and well-recognized model as well as the actress of Pakistan television industry who has earned an important place in this industry in a short time using her charm and acting skills. Coming from a non-artistic background she struggled really hard in the start to adjust herself in this world of glamour and fascination.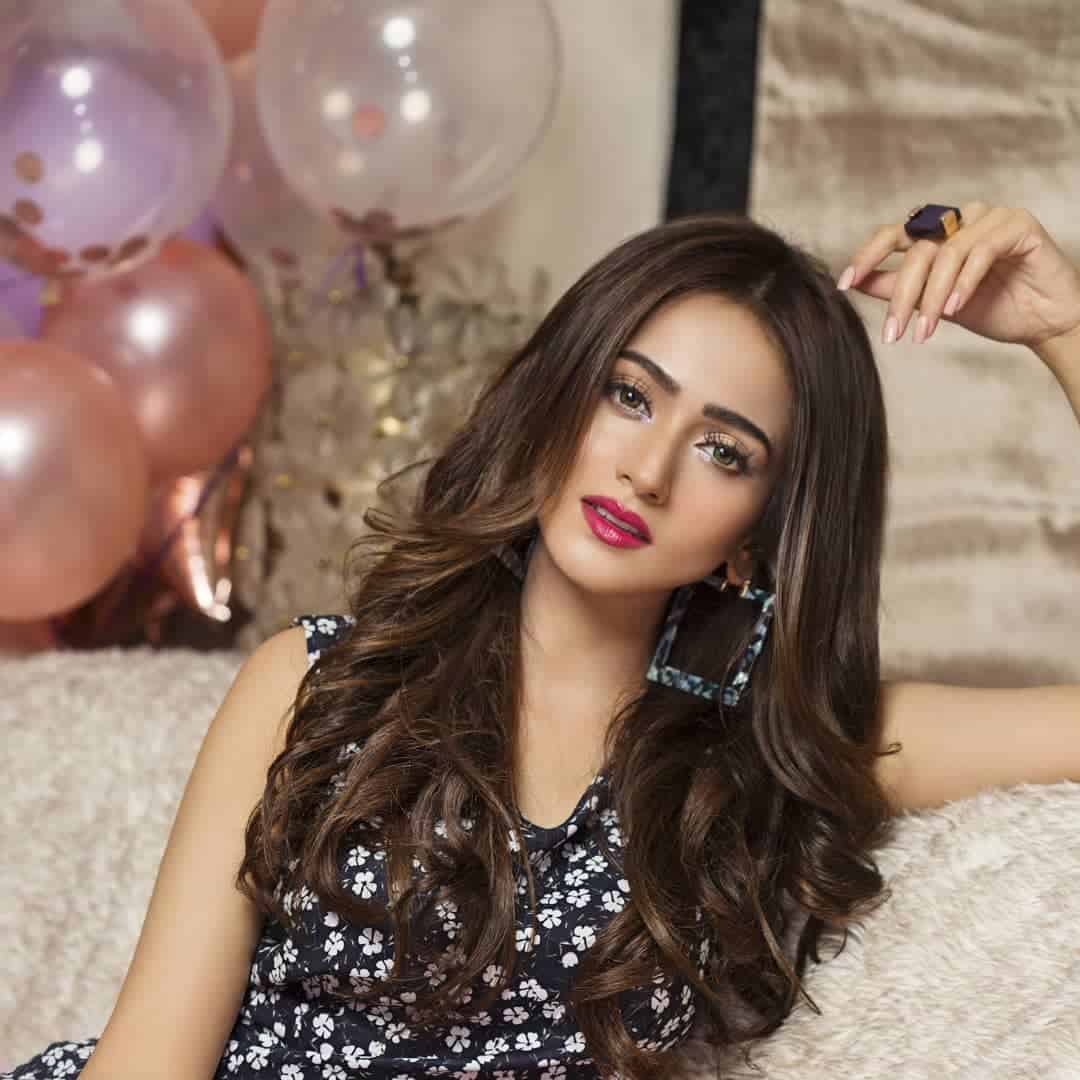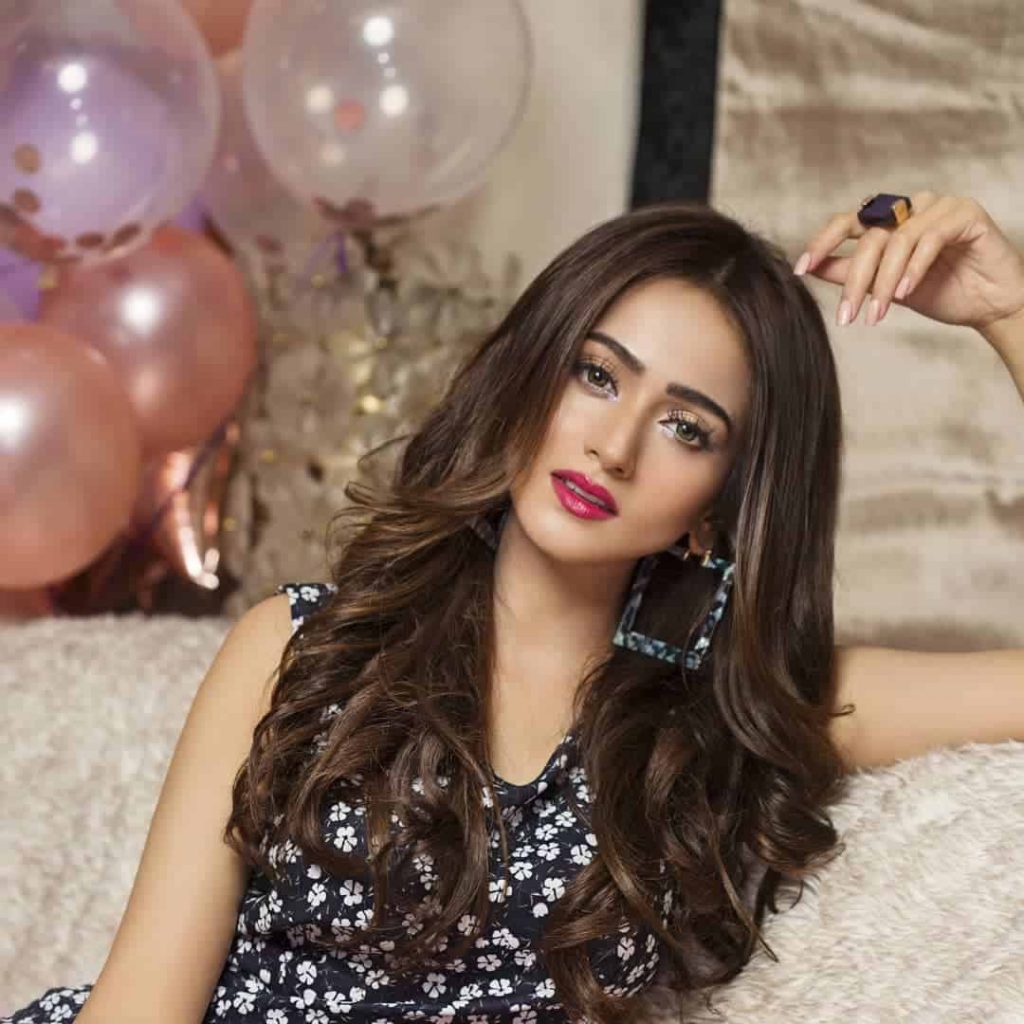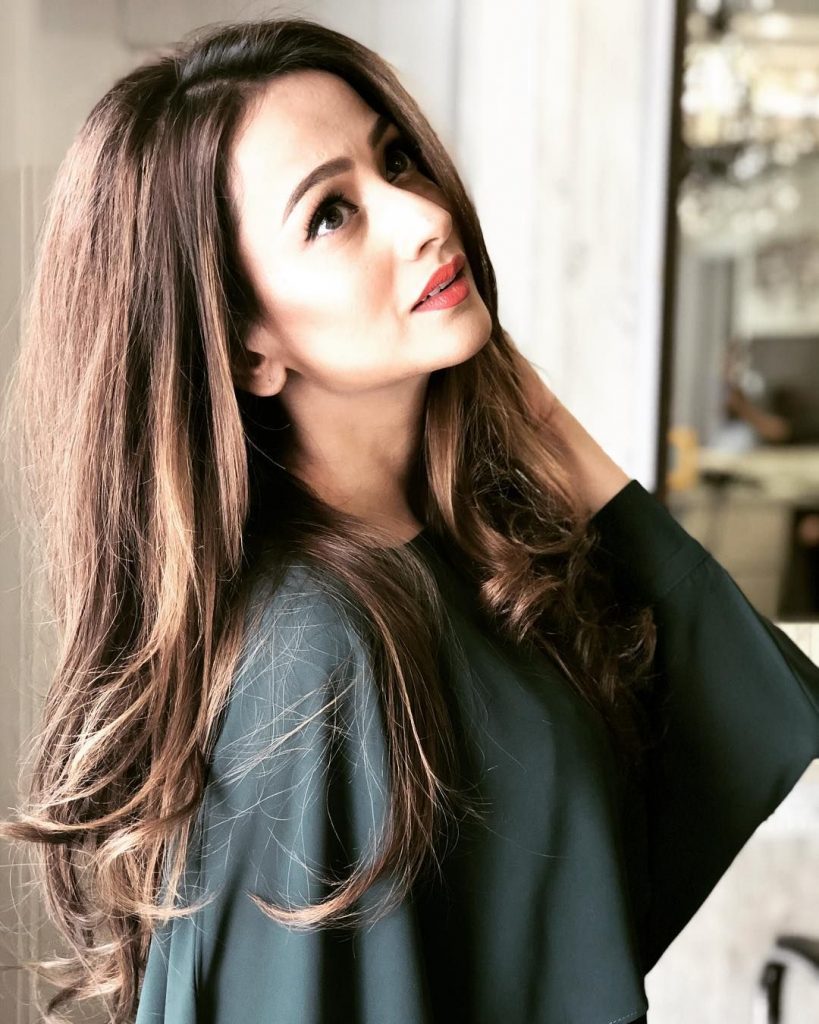 Zarnish is a strong and vigorous woman who in spite of her marriage at a young age didn't give up on her dreams and currently balancing her personal and professional life equitably. She got hitched when she was 18 years old.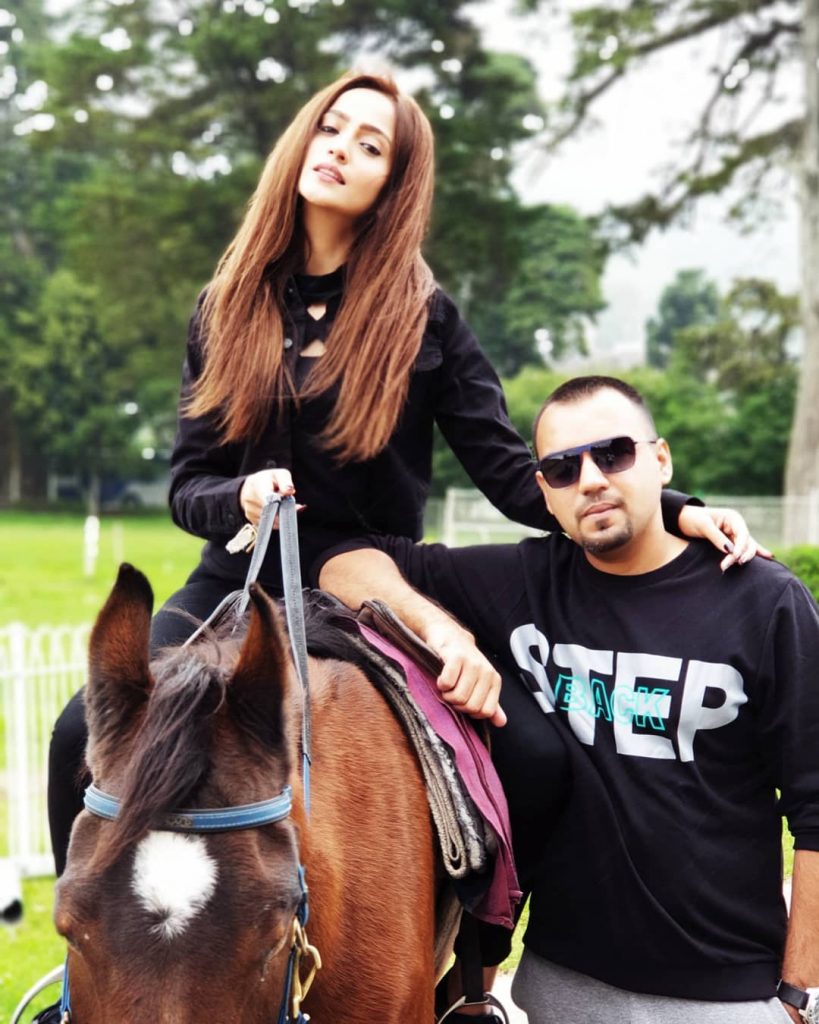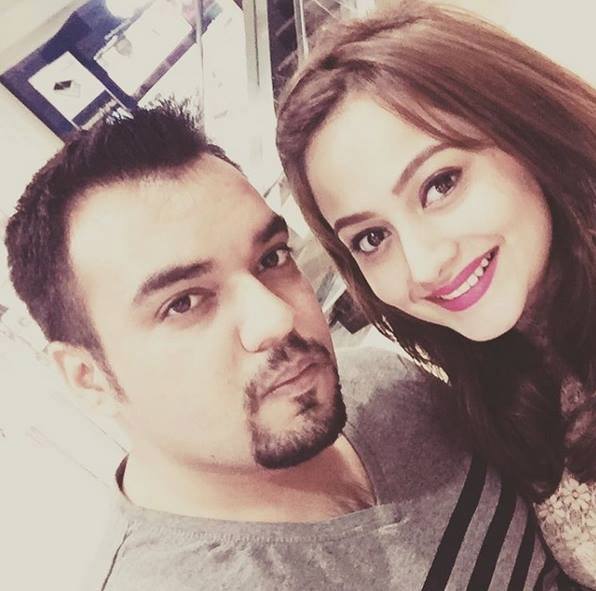 Recently Zarnish shared some pictures on her instagram account from her Road Trip to Jebel Jais Mountains.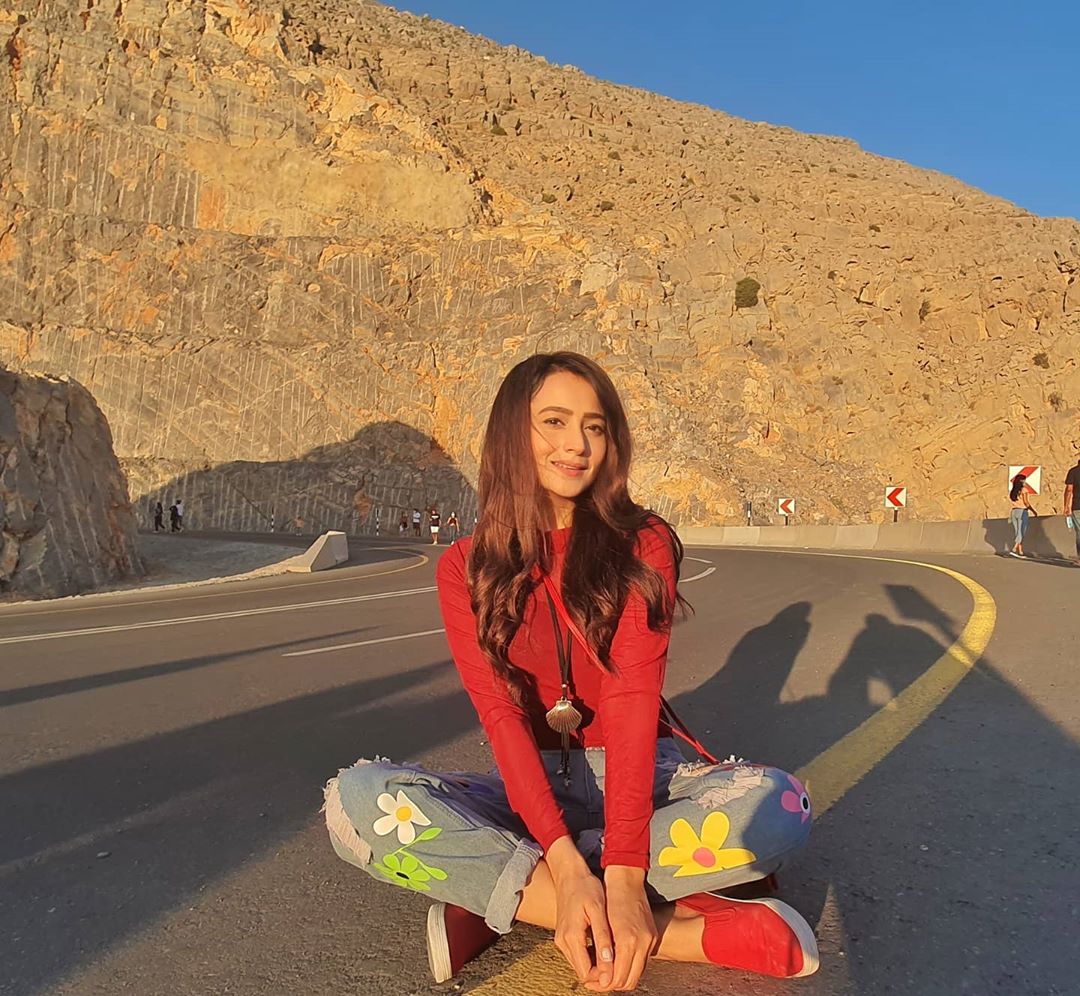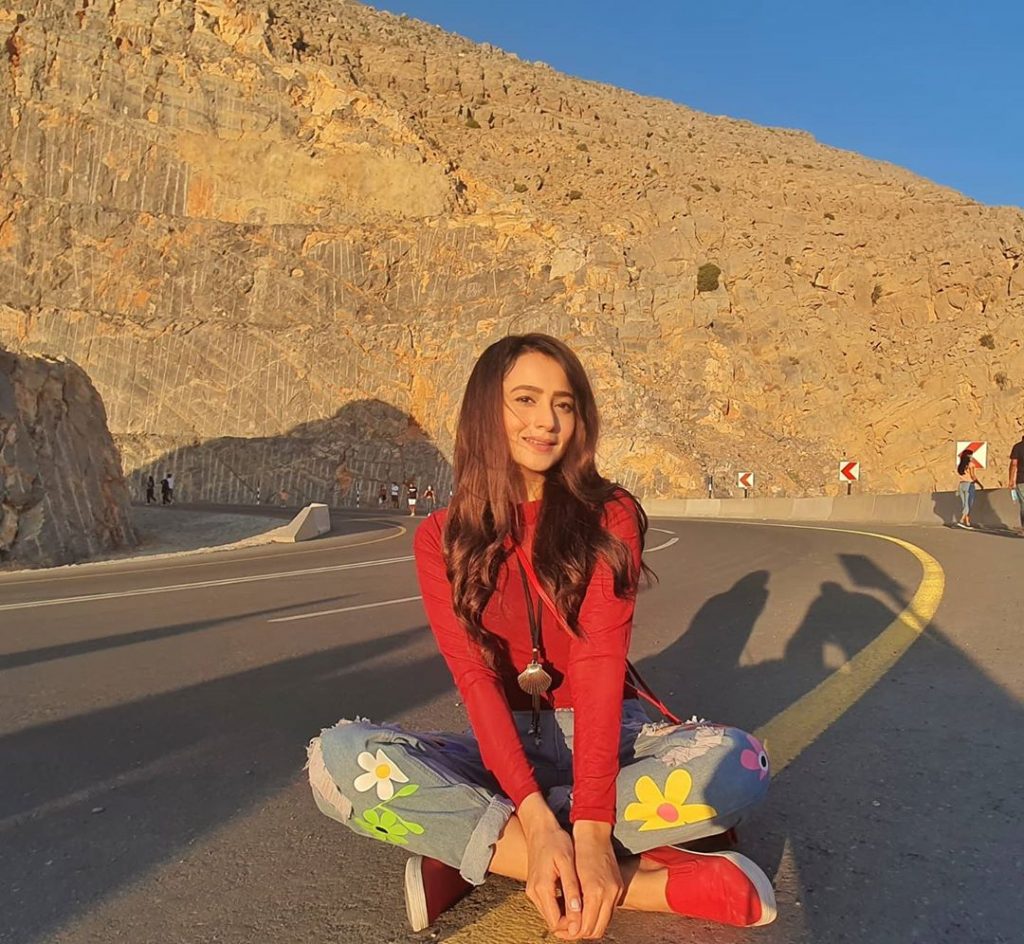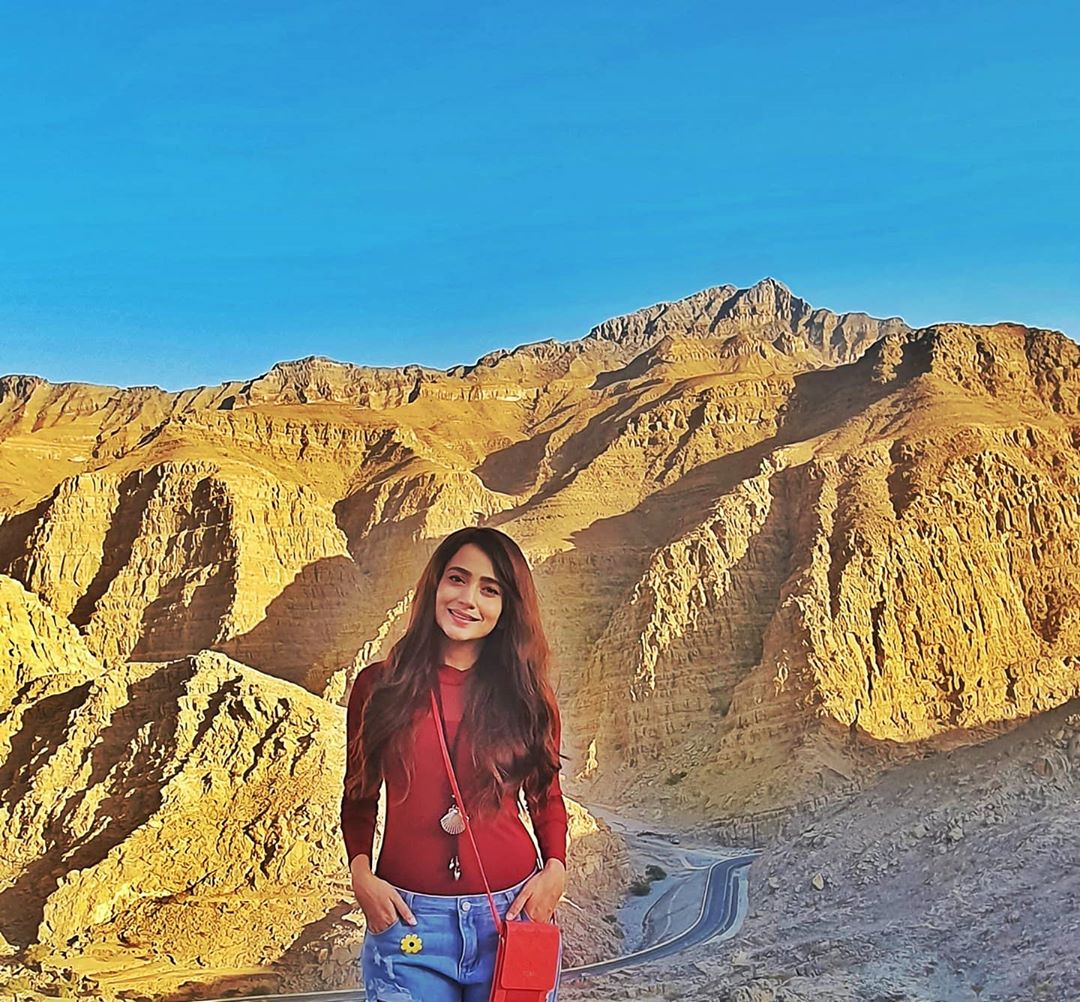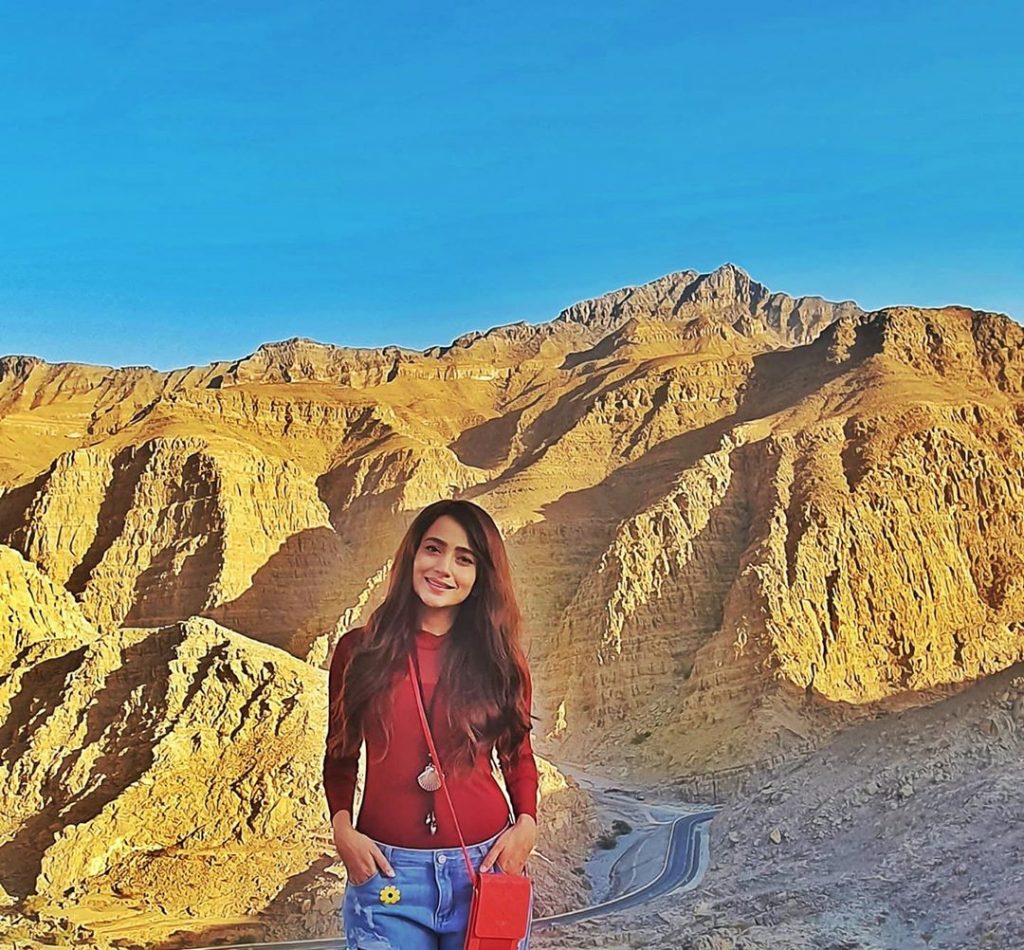 The UAE's highest peak, Jebel Jais is part of the spectacular Hajar mountain range that were formed over 70 million years ago in the eastern part of Ras Al Khaimah, United Arab Emirates and Oman. Towering at 1,934 m above sea level, Jebel Jais boasts breath-taking vistas and thrilling adventures for every visitor.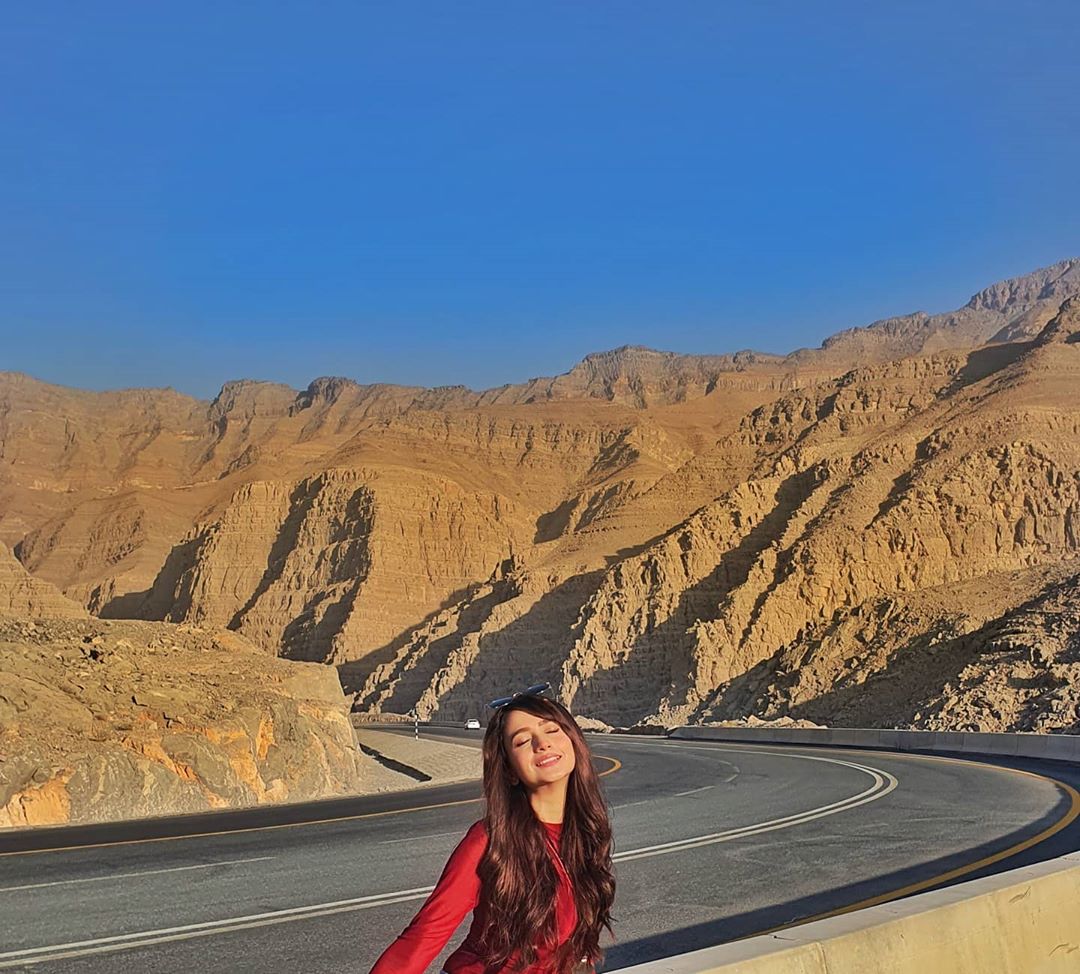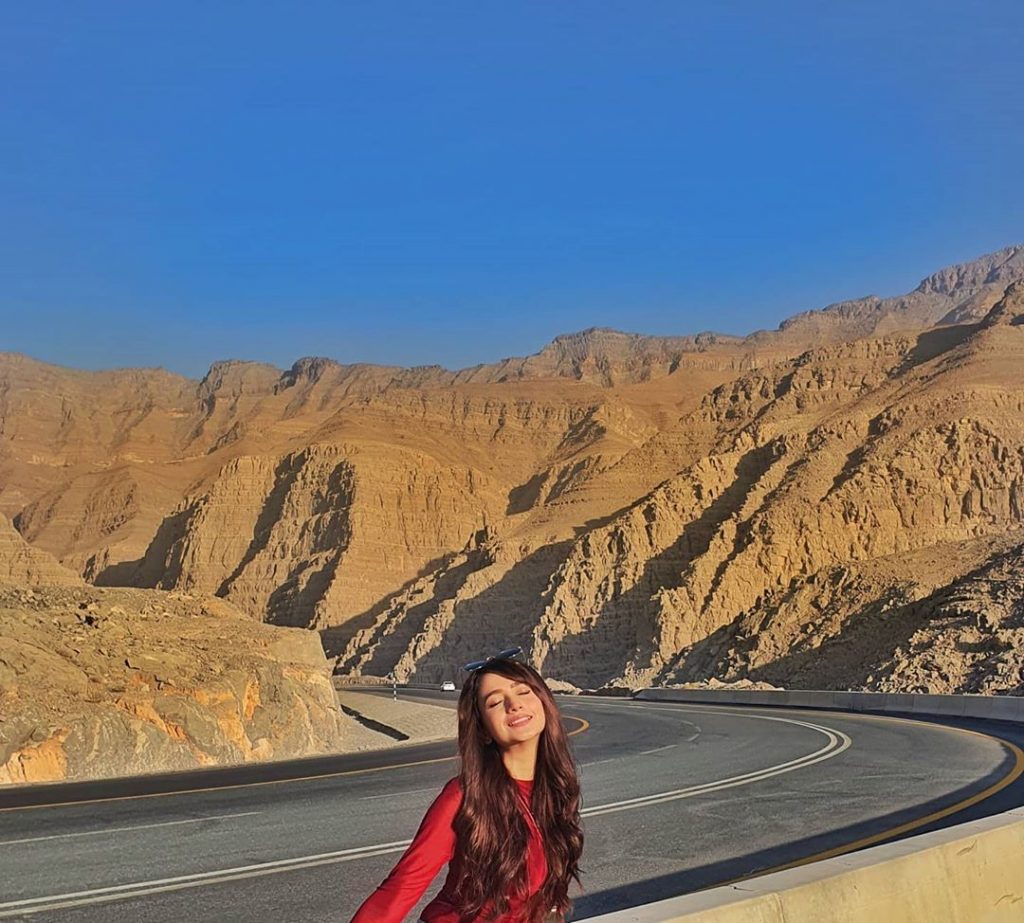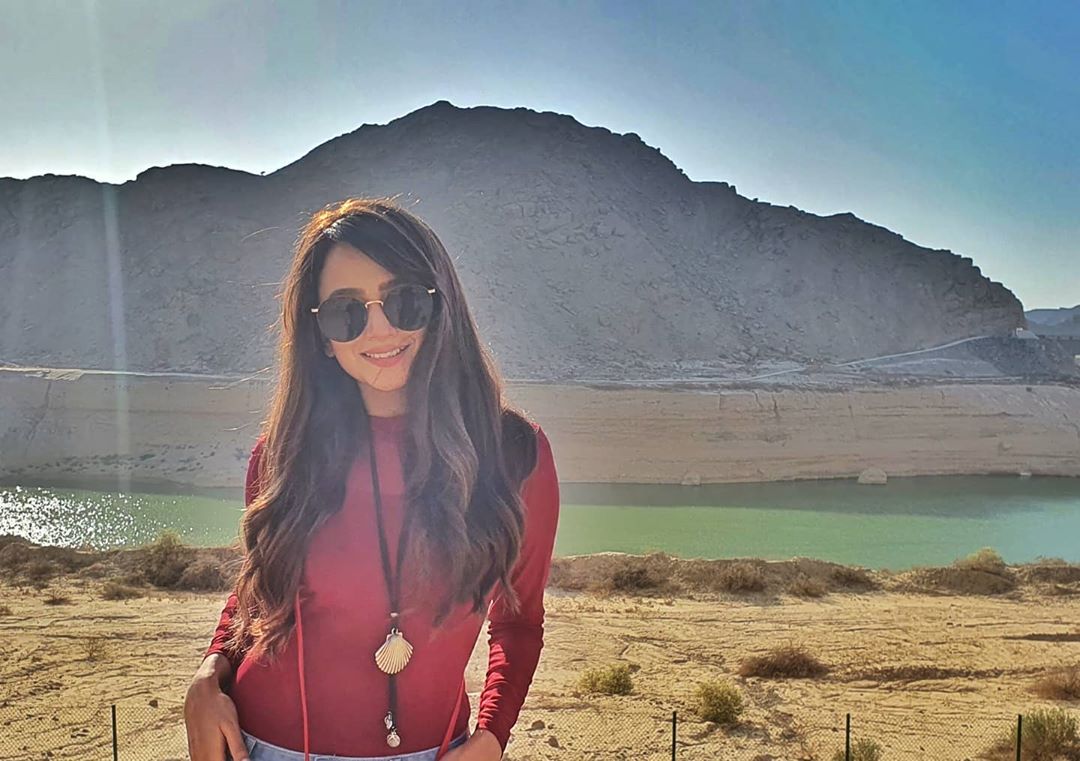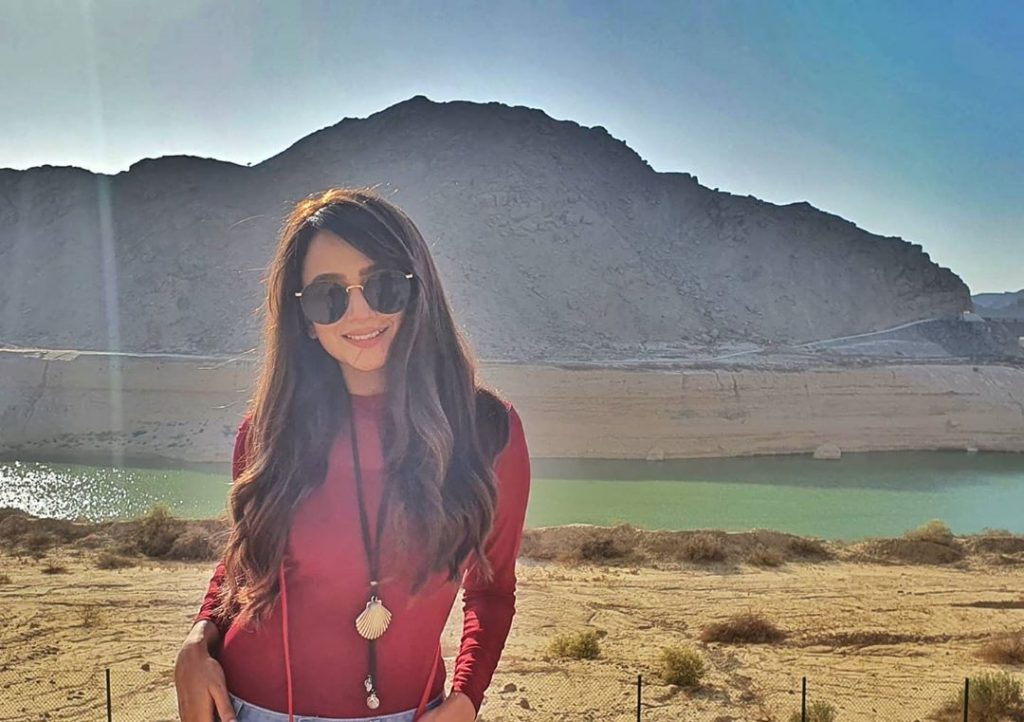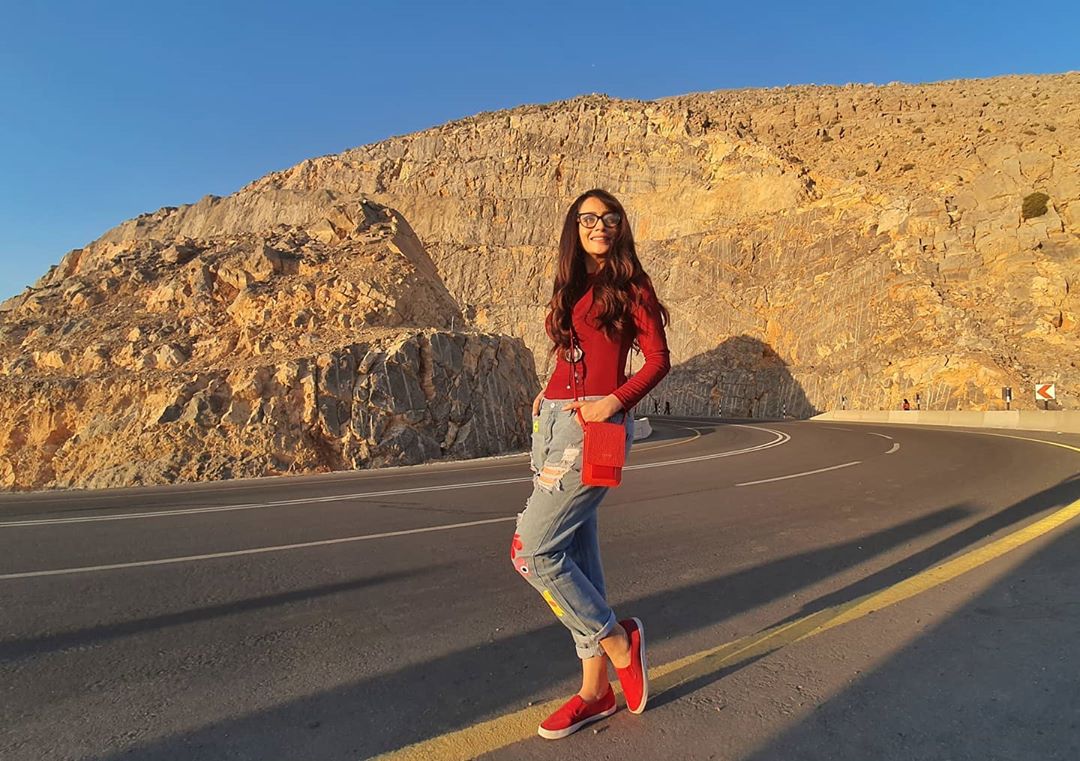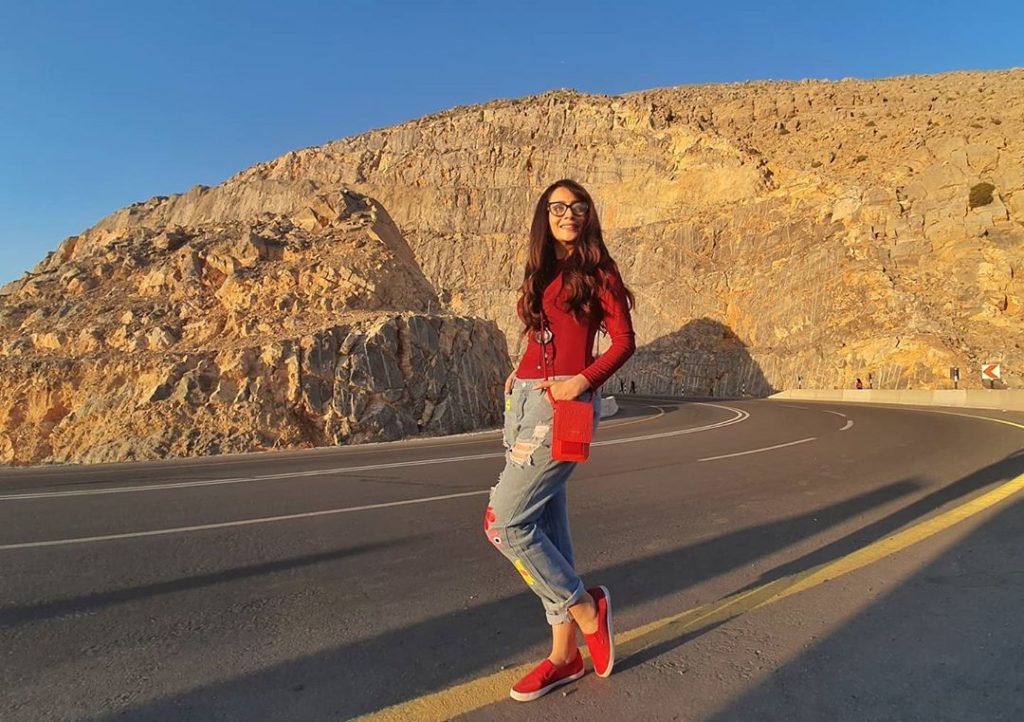 Zarnish was seen enjoying her road trip to Jebel Jais. Red top with blue jeans paired with red sneakers was carried by Zarnish.