Nazia Hassan is Pakistan's legacy. She made her country proud as she represented Pakistan worldwide with her beautiful voice. Nazia lived a very successful professional life earning her a special place in the world of music. However, her personal life went through a lot of trials and tribulations. Her married life had a lot of tragedy thrown in and she also suffered from the deadliest disease cancer in those times.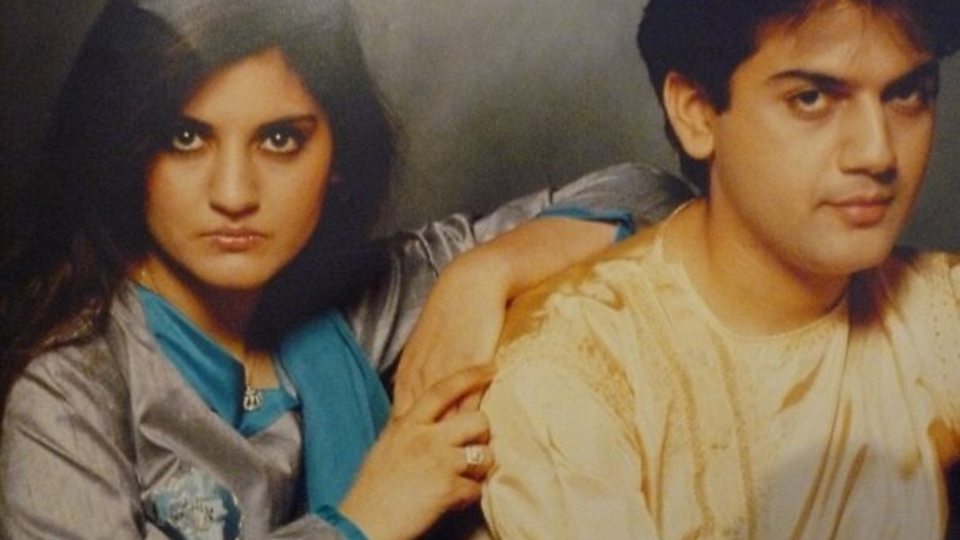 Nazia's brother Zoheb has stated that he will take legal action against her ex-husband. Nazia's ex-husband is trying to make a film on her. He stated that Nazia's husband will showcase himself in the film and will use Nazia's name to get the benefit for himself. Zoheb took to Facebook where he mentioned that he will not allow anyone to take advantage of his sister's name: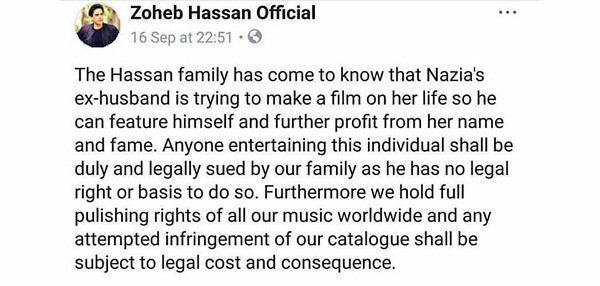 Zoheb further said that they have the publishing rights of all their music, so no one can use it without their consent.
Nazia's ex-husband has neither given a statement nor given any clarifications in this regard. While Hassan family is all set to take legal action against anyone who will try to use Nazia.
What are your thoughts on this development? Share in the comments section below!