Zoheb Hassan and Nazia Hassan is a duo that we will always remember. They changed the music scene when they started singing as kids and the world knows what they did with their music. Nazia Hassan left this mortal world at a very young age. She died due to cancer and since then Zoheb is the one who has all the rights for their music.
This year's PSL started with controversy when they used Nazia's Disco Deewane without seeking any permission and Zoheb stated that he was going to take action against them. Looks like he taught them an important lesson as they have sought permission from Zoheb this time around to use Nazia's music. Zoheb announced the news on his Twitter: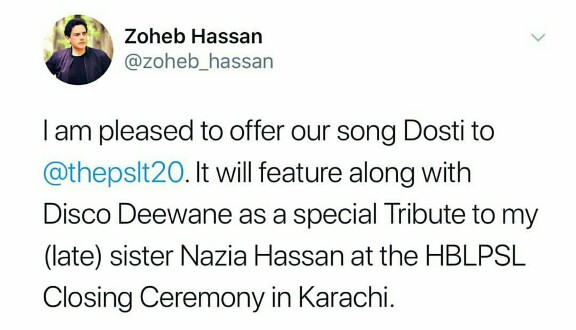 We are hoping that the closing ceremony will be much better than the opening one!