The story of each and every drama is taken forward with the help of characters. They are the medium through which the drama writers elaborate and tell a story because it is based on the journeys that those characters live in the drama. For any character to work and have a connection with the drama viewers, it is very important on the writer's part to give them a complete personality which is dynamic. In most cases, characters are shown suffering from different hardships of life but it again relies a lot on the actor, the writer as well as the director how they create the personality of the character who convincingly conveys the story.
In a lot of Pakistani dramas that are currently on-air, there are quite a few characters that have nothing happening for them. Such characters come across one-dimensional and absolutely boring, so much so that they make the viewers want to turn off the TV. It is unfortunate that in the initial episodes, each and every character of all the dramas seems promising but as the story progresses, they continue to become plain and lack any depth.
Let's take a look at the most boring characters of the current Pakistani dramas:
Maira (Mera Dil Mera Dushman)
The plot of the drama was questionable and the pairing of Yasir Nawaz and Alizeh Shah was another annoying aspect of this story. However, as much as life has not been favorable to Maira, the way Alizeh Shah has portrayed this role is just plain annoying. The character of Maria is boring to the core and has nothing to offer.
The director and the writer obviously wanted to make the most of the story of a girl who was unjustly married to a man her father's age but Alizeh Shah failed to make it believable. She thought that sporting a similar expression in a 40+ episode drama was enough to convey Maira's personality and her emotional state but she failed to give it a personality which otherwise would've made the viewers feel for her. The moment you look at Maira, you either want to hibernate or switch the lights as well as the Television off because she is that boring!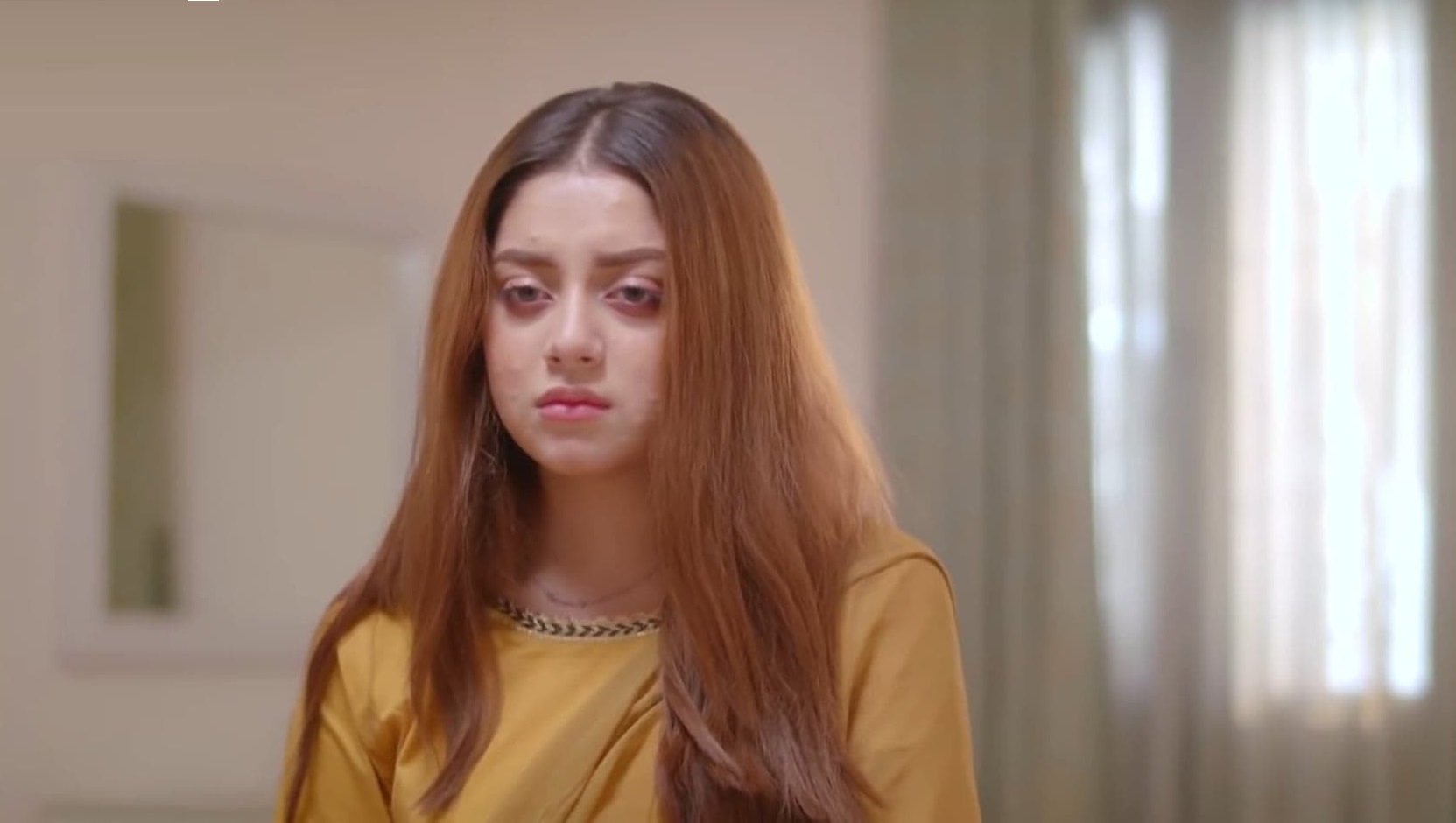 Nageen (Deewangi)
Nageen and Maira are the toughest competitors of one another when it comes to who is more boring than the other. However, it is safe to say that they both have scored a top spot in the list of boring characters because they both make your blood boil and fail to meet the criteria of common sense. The panting that Hiba Bukhari has done to convey the emotional turmoil of Nageen's character is mind-numbing because as much as she wastes her energy panting, the viewers fold their hands, clench their fists and wish that instead of exhaling empty air from her mouth, she would actually blurt out some words, to tell the truth to her husband Haroon who has supported her through thick and thin.
Nageen is shown to be a bechari but in reality, she has pushed herself as well as her husband to this limit where he is not ready to hear any of her explanations. The writer expects that the viewers would side with Nageen or understand her trauma but in reality, they are done with this boring character because she can not even find words to bring herself out of the misery. She likes to dwell in it more and more because hey, being a bechari and a bore is easier than having the courage to stand up for yourself and save your character from getting assassinated.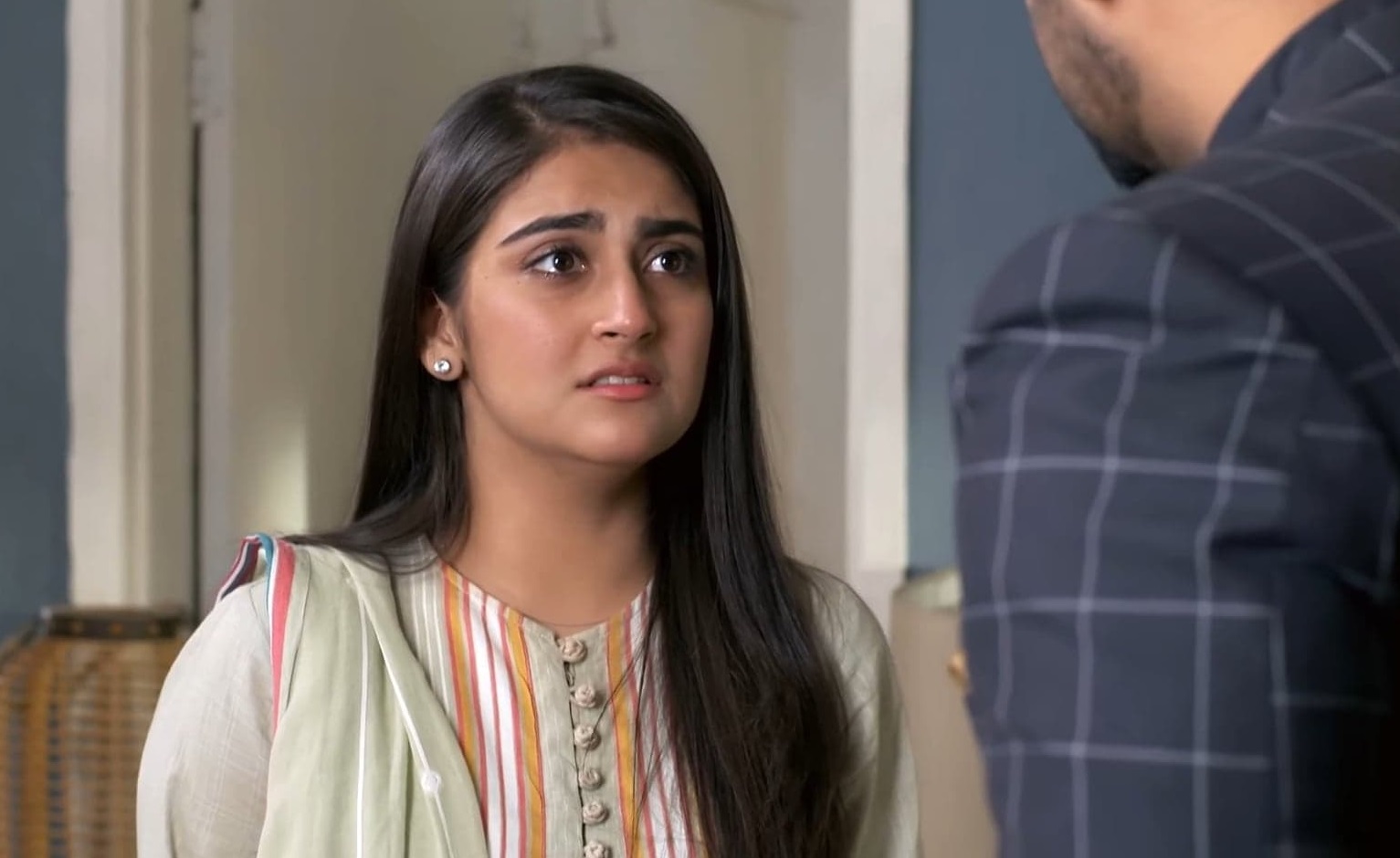 Shahmeer (Mera Dil Mera Dushman)
It seems Noaman Sami took acting classes from his "best friend" Alizeh Shah when they both signed the project together because their acting and expressions are exactly the same. Shahmeer is shown to be a guy who couldn't get married to the girl he loved and to add to his woes, she ended up becoming his 'mami'. However, Noaman Sami failed to make the emotions of Shahmeer believable, and the moment you look at him, you find him absolutely boring. This is not just empty words because this claim has been backed up by his drama wife Ayesha who herself feels that she got married to a bore, who has nothing apart from emotional absence to offer. Ayesha may feel burdened by Shahmeer's emotional absence but the viewers are finding it hard to deal with the absence of expressions and acting as well.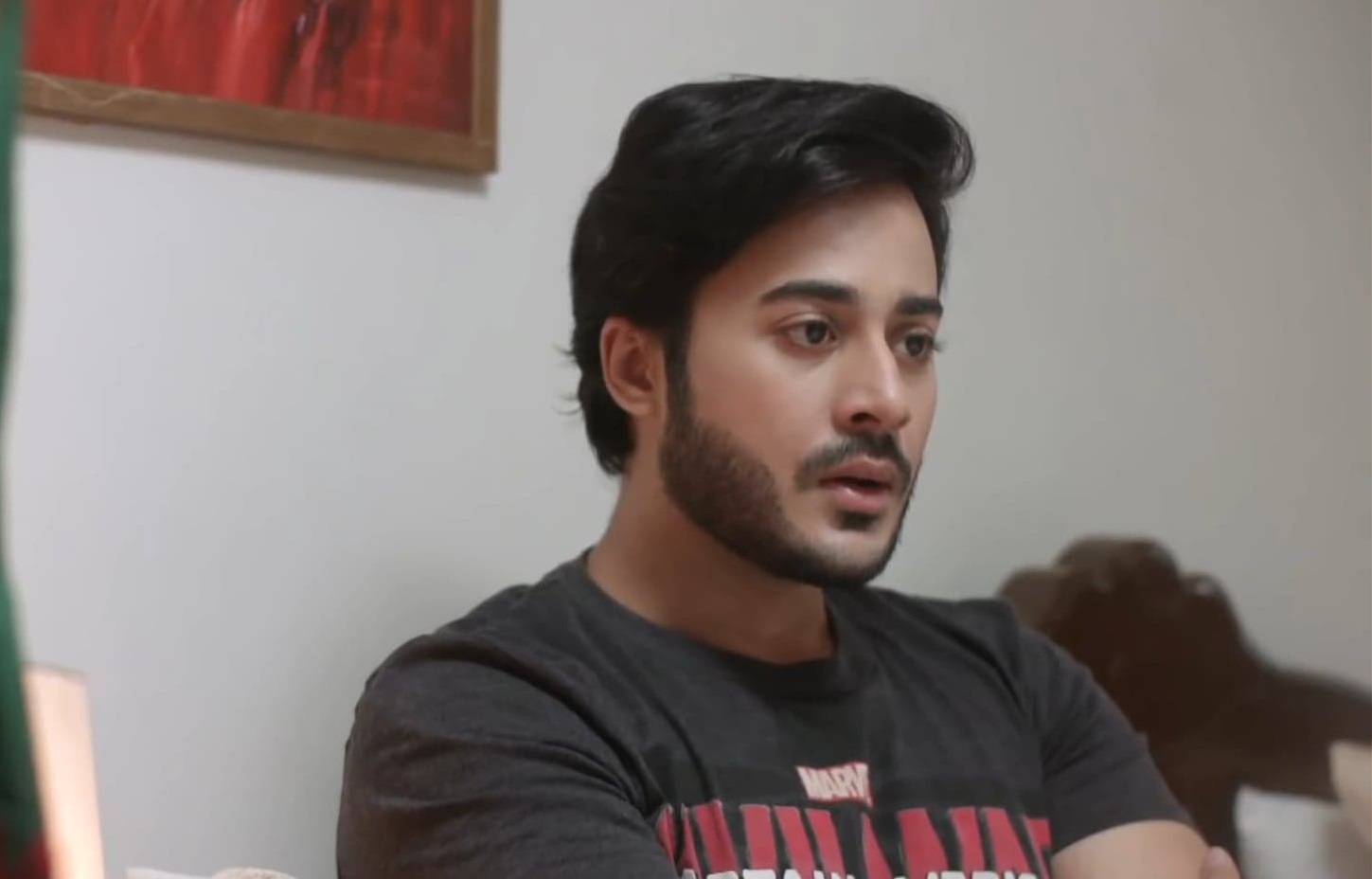 Raima (Muqaddar)
Madiha Imam is a brilliant actor and she always takes her characters a couple of notches higher with her realistic acting, however, when it comes to the character of Raima, it is too obvious that her hands were tied and she couldn't do much to add personality in this character. When the drama began, the character of Raima was the main factor that grabbed the attention of the viewers because she lived life on her own terms and was very much sorted.
Despite the fact that she, unfortunately, had to get married to a man her uncle's age, since then Raima has absolutely nothing left to offer. The pace of the drama is another reason why her character has turned into a dud because all she does is go into a trance every time her uncle-like husband Saif ur Rehman starts his love-talks with her. No one ever imagined seeing that such a bright and promising character would make to the list of boring characters!
Zafar (Mera Dil Mera Dushman)
Zafar was shown to have a big personality where he always controlled everything around him. Zafar was shown to have different shades but it seems Maira's boredom was contagious because ever since getting married to a girl his daughter's age, instead of feeling and becoming emotionally younger, he has become a bore himself. All he does is just walk around the house in his signature brown shalwar kameez and awkwardly sits next to boring biwi on a bed discussing home affairs.
At the beginning of the drama, Zafar was shown to have certain expectations from him, he didn't shy away from sharing what he expected from his wife and new relationship but now, it seems he has long forgotten the reasons why he got married. Another reason could be that because the drama is getting badly dragged, the writer forgot to keep up with everyone's personalities and is continuing without focusing on such intricate details. In the beginning, Yasir Nawaz was very much in his element while portraying a character of Zafar but now he has turned into a paid audience in this drama because he is mostly seen in the background with no voice, no opinion of his.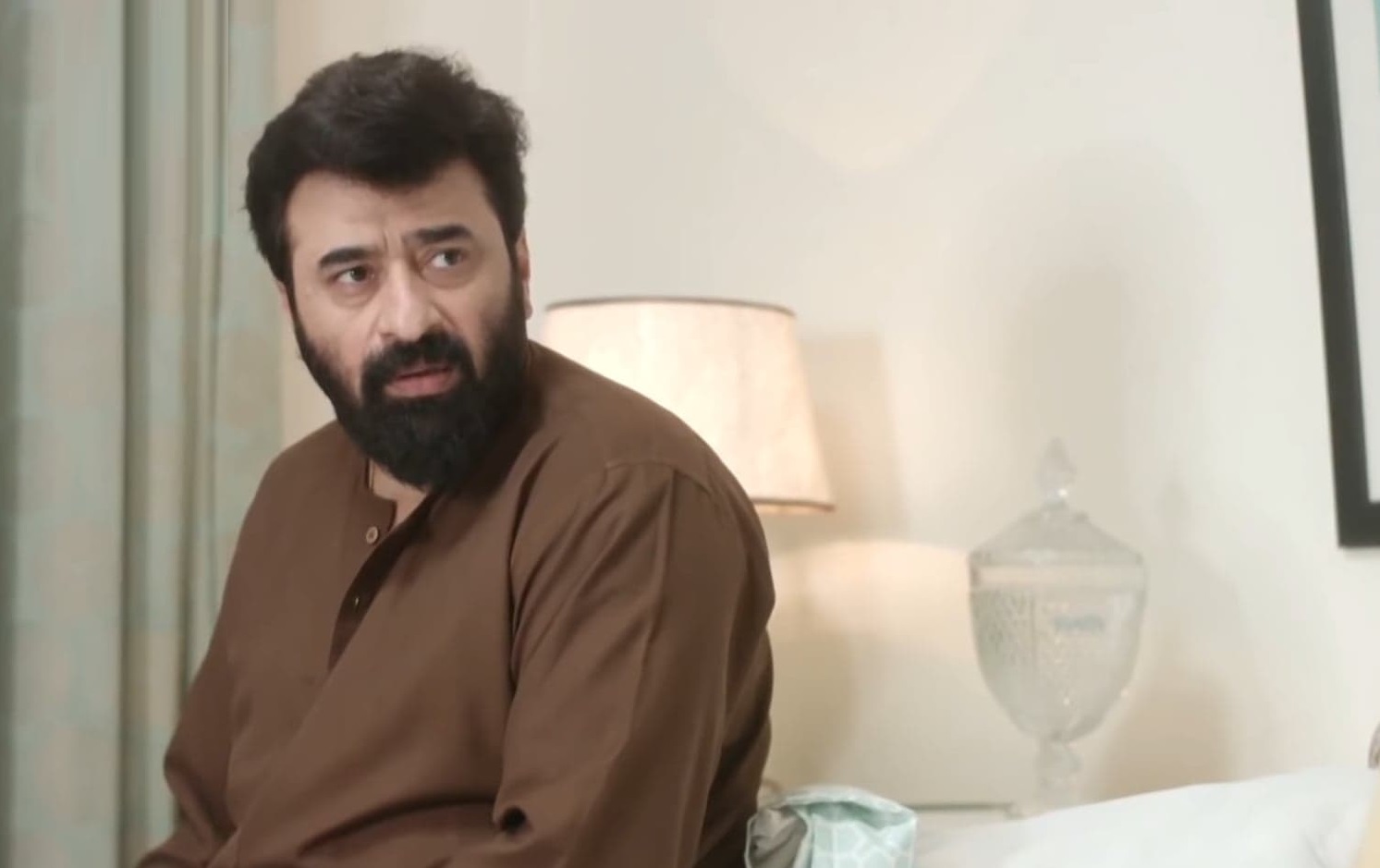 Zunaira (Tarap)
Where there's Hiba Bukhari, there's panting and a lot of it. The only thing that sets the characters of Nageen and Zunaira played by Hiba Bukhari different is the hairstyles she has sported in Deewangi and Tarap because if these two dramas would've aired the same day and the viewers must've switched the channels by mistake, they wouldn't have found any difference in these two characters that Hiba Bukhari chose to portray.
Zunaira comes from a very strict and conservative household but it is amazing that despite being the one who is always very much mindful of what ticks her brother Adil off, she continues to do all those things and in the end, comes back home panting thinking she is going to get away scot-free. Another reason that makes the characters played by Hiba Bukhari absolutely boring is that these characters do not believe in telling the truth, a complete picture and just believe in winging it, thinking it's going to be enough.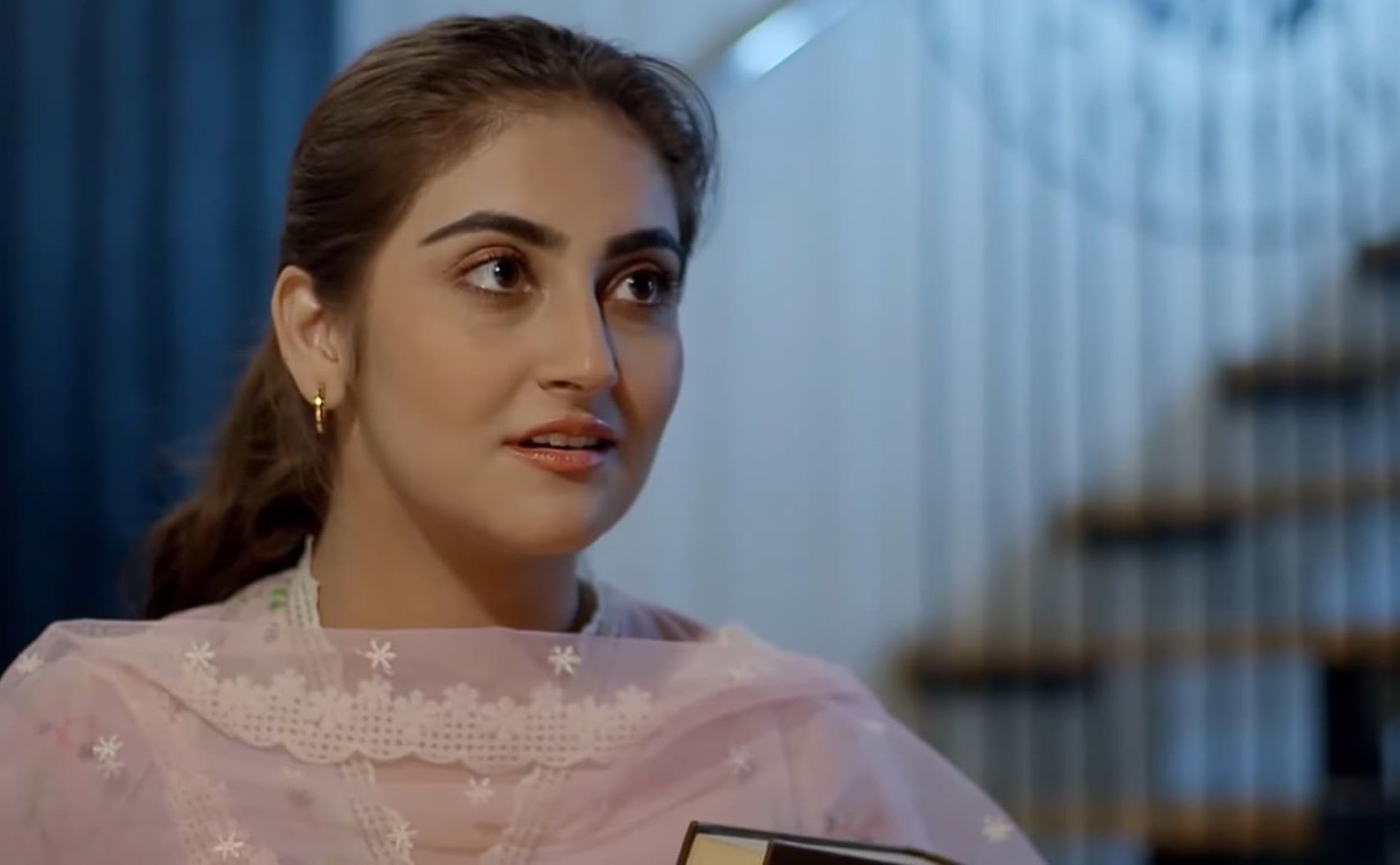 Aiman (Mera Dil Mera Dushman)
This girl had sass and swag at the beginning of the drama. Aamna Malick also played this character convincingly and has been doing justice to it through her acting to date, but it won't be wrong to say that the character of Aiman has also lost its personality and has become so boring that it is hard to feel for her. In the initial phase of her marital life when things started to get shaky, it was understandable that Aiman would be faced with all those challenges that she was oblivious to before but this character and its personality have also become a victim of the unnecessary dragging of Mera Dil Mera Dushman.
It is very obvious that because Aamna Malick is a good actor and she does emotional and crying scenes very realistically, the director and the writer have now put the entire burden on her shoulders to do as much crying as possible to keep the heart of the viewers soft towards this drama which otherwise has absolutely nothing left to offer and has also lost the purpose.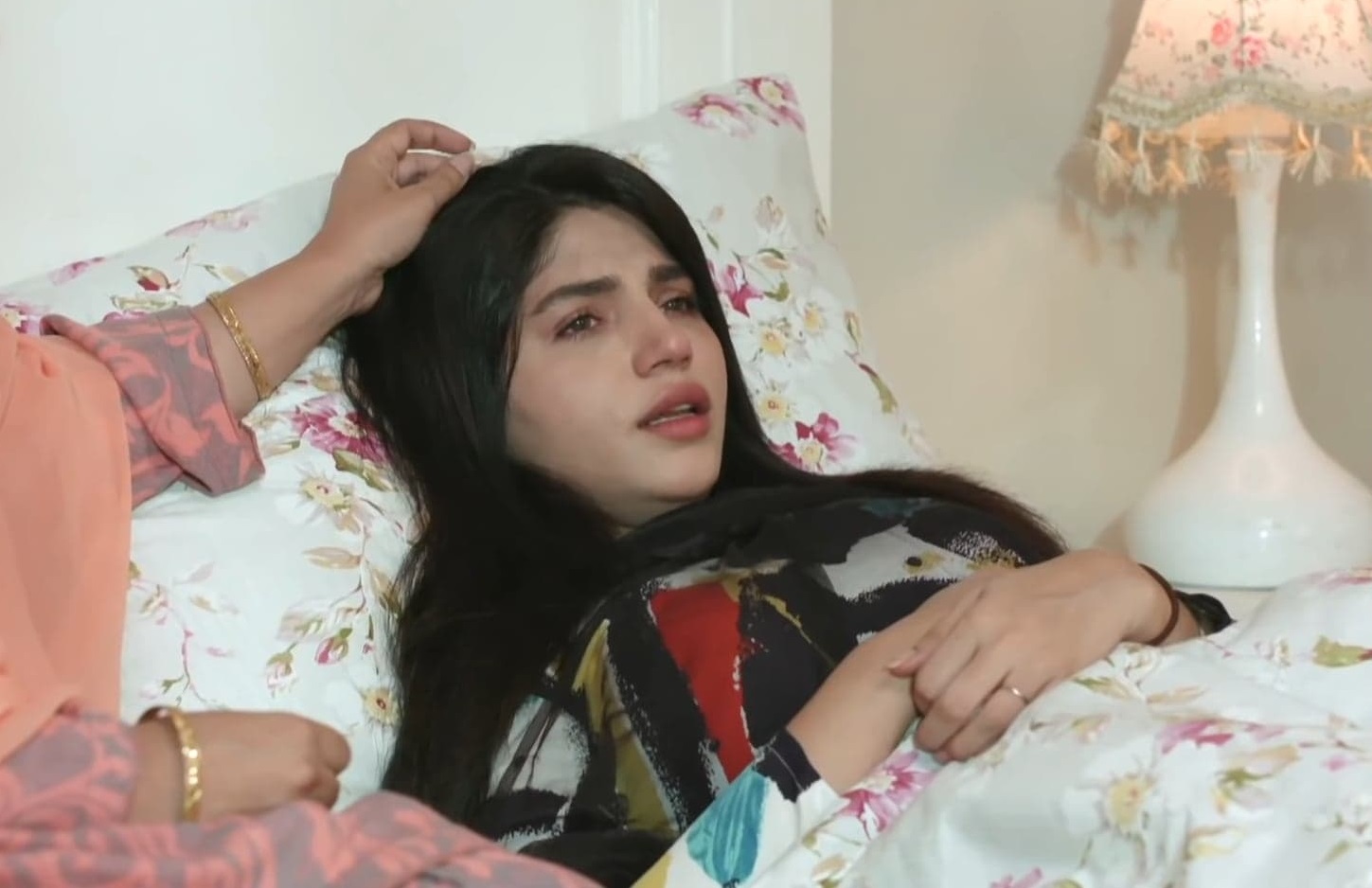 Misha (Jalan)
Misha is shown to be the wise, the mature, the eldest daughter of the family but it is unfortunate that a girl who has so many traits is oblivious to the conniving nature of her sister. The viewers stop feeling for such characters who push themselves into a deep pit only due to their gullibility and naivety to an extent where they start coming across as stupid – Misha is a perfect example.
It is once again unfortunate that this character who absolutely has nothing going for her will now be made to cry buckets till the end of the drama because it isn't too far away when her younger sister will snatch her husband away from her. Misha also happens to be one such character who will be ditched because of her boring nature, obviously when it comes to the story, her younger sister is to be blamed but when it comes to the viewers, they are absolutely justified in finding her boring. Areeba Habib has worked hard in looking poised and elegant but the overall vibe of her character is just off.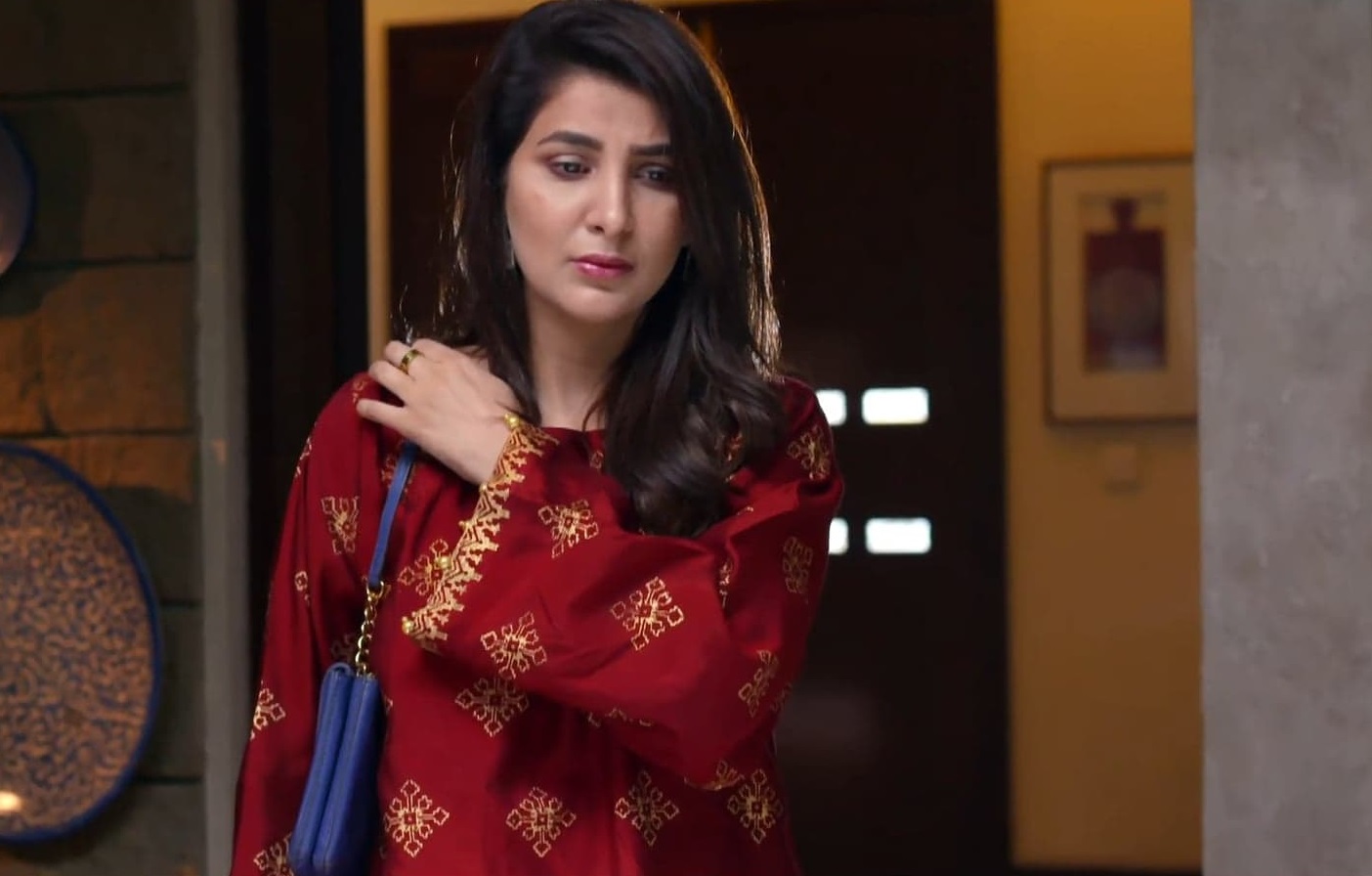 Nuzhat (Deewangi)
Nuzhat has two accolades to her credit, she is the luckiest in this list because alongside being boring, she is sickeningly annoying too. Nuzhat happens to be another biggest reason why Hiba Bukhari panted instead of blurting out the words to save her marriage because Nuzhat told her to keep everything to herself and not tell Haroon the realities related to her past.
It is nice to see someone trying to show a brighter side of the picture, like Nuzhat used to do in the initial stages of the drama but now, it got to the point where she wanted her younger sister Nageen to close her eyes like a pigeon and assume the storm has passed or will eventually pass. Even now when she has seen that Nageen has lost everything, she was at the brink of getting divorced, being an elder sister, it was her duty to tell everything to Haroon but she chose not to. Boring and annoying *standing ovation*.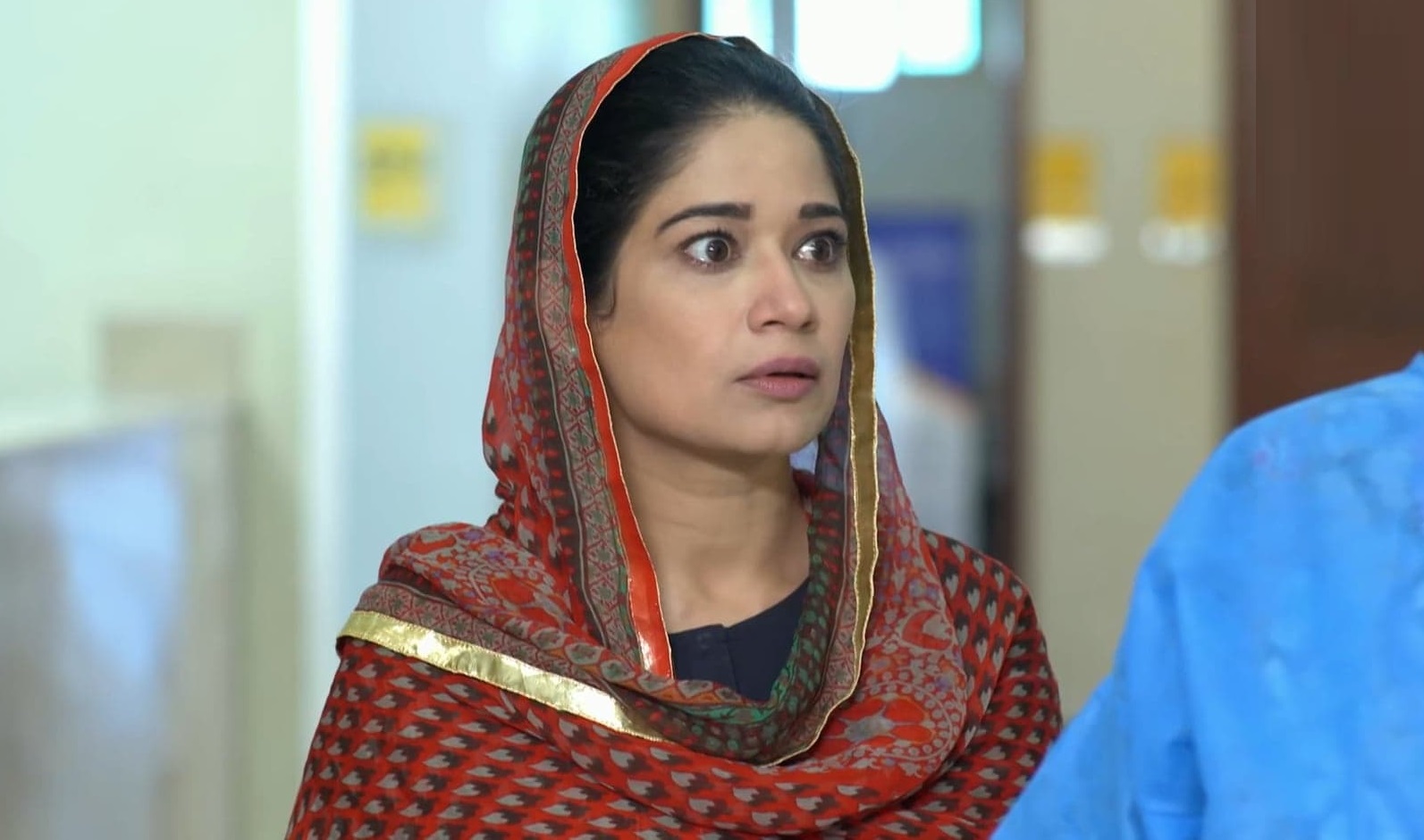 Areej (Jalan)
This isn't the first time Hajra Yamin is playing the character of a girl who is in love with a man who loves someone else. Hmmm, there's some self-respect missing in Areej's life too because she is shown to be a domesticated girl who enjoys taking care of Ahmer. Areej loves Ahmer despite knowing that he was not only in love but engaged to be married to his cousin Nisha.
Areej was looking for Ahmer's validation all these years and even though she knew she could not get married to him, she lurked around hoping to get noticed and validated by a guy who was already dealing with a baggage of his own. Ahmer is no ideal for any girl out there but oh wait, we have Areej who is ready to prove everyone wrong. So far, the introduction of Areej's character is that she has no personality of her own, and the only thing she has as her identity is the love that she had for a committed man, who is already pushing and nudging her around. How boring!