Most of the Pakistani dramas revolve around female protagonists. These protagonists are the heroines of the dramas but they are not always good people. In fact, many of the writers nowadays rely more on the negativity of these heroines than their positive nature. Most often, the writers through these stories try to 'educate' people. Therefore showing these heroines in a negative light is in a way a means to an end. The top actresses of the industry take up such roles and most often such dramas are really popular. It won't be wrong to say that many people love these negative heroines just as much as they do the ones who are victimized. Most of the viewers like black and white characters which is why all the dramas with such heroines were a massive hit.
A Hit Formula
Out of many formulas that have been working really well for the producers, a greedy heroine who is also extremely selfish is one that works like a charm every time. Although the viewers hate these heroines, they also get hooked to such dramas. All these heroines have certain characteristics which have remained the same over the years. The situations they find themselves in and most often even the ending is the same. Yet, this formula works every single time. Mere Khawab Reza Reza was the first drama that revolved around a woman who dreamt of making it big someday and in order to do so she left her loving husband. Maat was another drama that had a central female character that leaves her husband for his rich friend. Every other drama which has been written on these lines has had more or less the same story. Even though we have come so far but these greedy heroines stay more or less the same.
Showing Contrast
Usually, the premise of such stories rests on showing opposite characters. If the woman is greedy and selfish, either her man is the ideal husband or she has a friend or a sister who is completely opposite. This pattern has been followed in all these dramas in some way or the other. Some of the actresses who played such negative roles actually did so well that they stood out more than the 'good heroines' opposite them. Others were either annoying or simply unbelievable. A great deal depends on how the character is written and how well it is translated on screen. If greed is the only characteristic of such heroines that stands out and the supporting characters are shown as enablers then such a story has no appeal. It is also equally important to show a proper background to such a character so that the viewers know the reasons behind their greedy nature.
Here is a list of some of the greediest heroines from the latest drama serials. The fact that there are so many such leading women in the most popular dramas suggests that this trend is not going to die out anytime soon.
Anji – Ghar Titli Ka Par
Ghar Titli Ka Par was one of the most popular dramas of recent times. The writers followed the formula mentioned. Anji was a greedy and selfish girl who wasn't well off but she dreamed of getting rich. She started off by making boyfriends and getting them to buy expensive gifts for her. When she got married to a man who was better financially than her, she wished she had more money. Eventually, she left this man for a richer man who also happened to be her friend's husband. Anji's character did not have a single positive trait. It was however a character that amused the viewers mainly because of the treatment given to it by Sanam Chaudhry.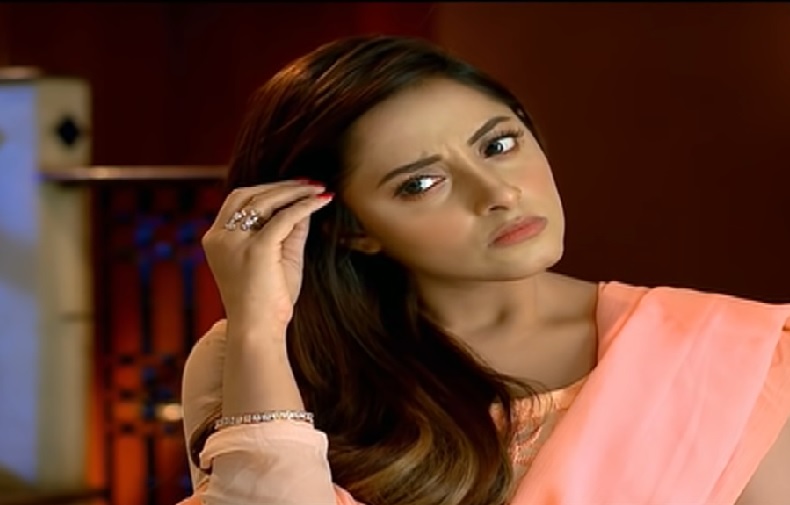 Sehar – Beqasoor
Beqasoor had more than one leading lady and these heroines offered 'variety'! Sehar was the greediest of them all who married a rich man her father's age because he was rich. Just like all the other heroines on this list, Sehar was introduced as someone who had a problem with her financial status and was bent on marrying someone who would make her rich. Like all other such stories, Sehar's sister was completely her opposite. While her sister was shown as the ultimate victim, Sehar was shown as the greedy girl who learns her lesson the hard way. Aiman Khan outshone in this negative role and sometimes Sehar's negativity was more entertaining than all the other tracks in the story.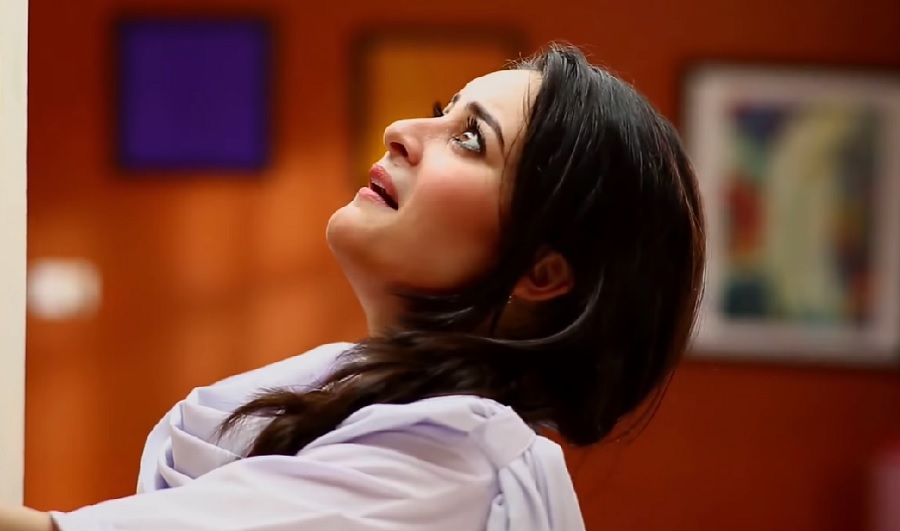 Maleka – Uraan
Uraan is currently on air and it is getting the highest ratings right now. This drama also has a female lead who hates her present status and dreams of getting rich someday. She is so attracted to wealth that she rejected the man who she fell in love with because she thought he was rich, once she found out that he lied about his financial status. Like most of the heroines on this list, Maleka also does not value the man who loves her with all his heart because he is not rich. Although this is a new drama it also has a heroine who has a lot in common with all the other greedy heroines. Kinza Hashmi has played a similar character in Ishq Tamasha but this time around too her performance is quite impressive even though the role is not new.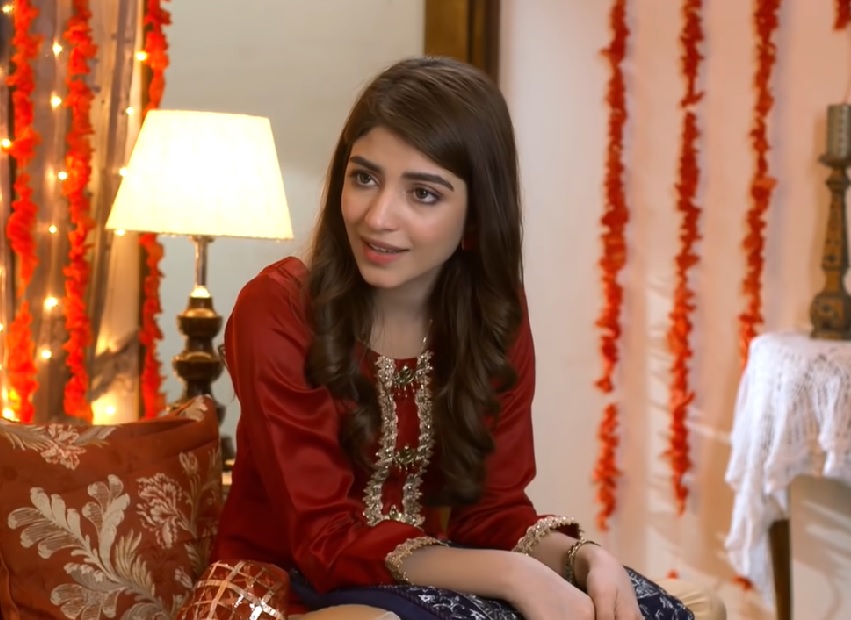 Mehwish – Mere Pass Tum Ho
Mere Pass Tum Ho was another blockbuster that gave a filmi spin to a story that the viewers have seen a thousand times before. Mehwish has to be one of the most unforgettable greedy heroines who left her doting husband for a rich man but ended up all alone. Mehwish's infidelity was shown more openly in this drama than in any other. This character however had layers but her greedy nature took over all the other aspects of her personality. She wanted to be rich and was attracted to material things right from the start. This greed made her value money more than her relationships. Ayeza Khan faced a lot of criticism for playing this character even though she kept on explaining why she decided to do it.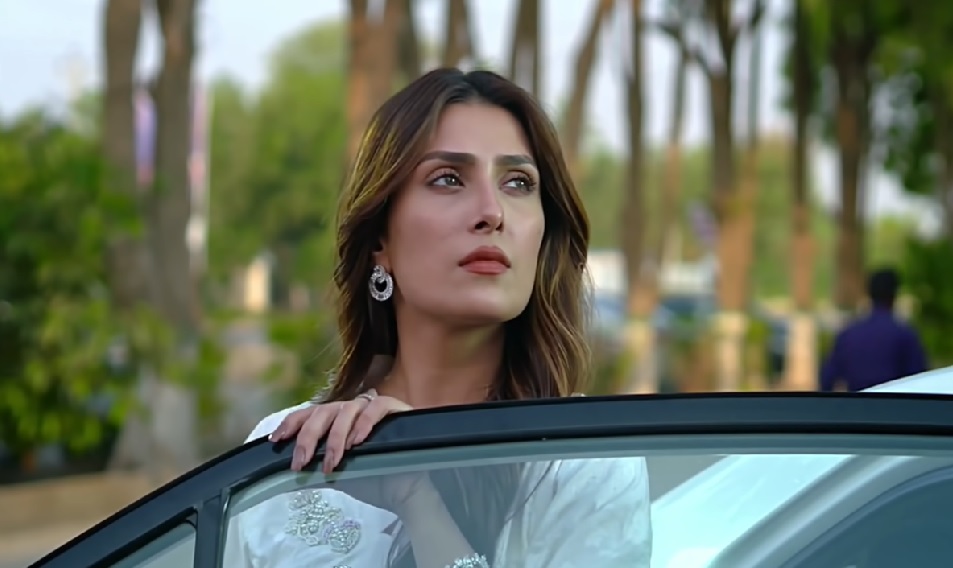 Naila – Titlee
Naila from Titlee was also beautiful as well as greedy and selfish. Being greedy was one of the few characteristics of her personality. Although she married a rich man he was not good looking enough for her standards. Eventually, she left him for another man who was better looking than he was rich and ended up living a miserable life. Naila's journey was covered convincingly and as far as greedy heroines go, she was a well-etched-out character. Hania Aamir played this role brilliantly perhaps that is why she was offered another similar role in Dil Ruba.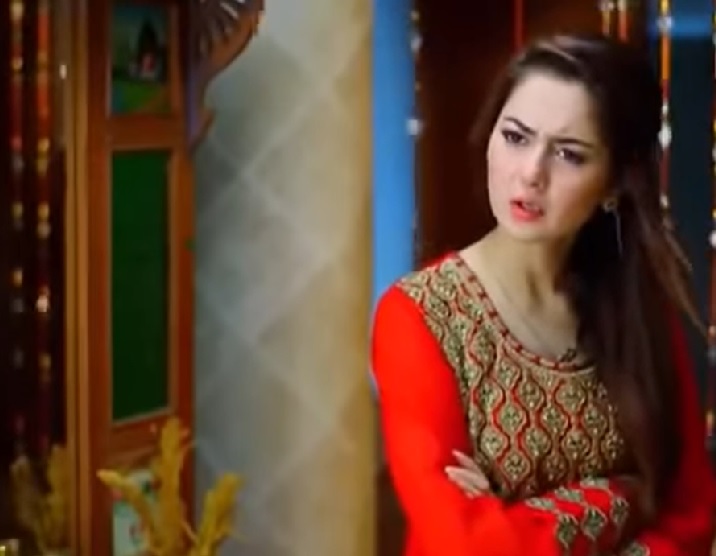 Nirma – Jhooti
Nirma was the most annoying and poorly written character on this list. Iqra Aziz's overacting made it even worse. Nirma's story was even more unconvincing because she was surrounded by foolish characters that fell for her lies. Nirma's story was filled with negativity and unlike some of the other greedy heroines on this list; her story was not entertaining in any way. The drama was a hit nevertheless among the general public.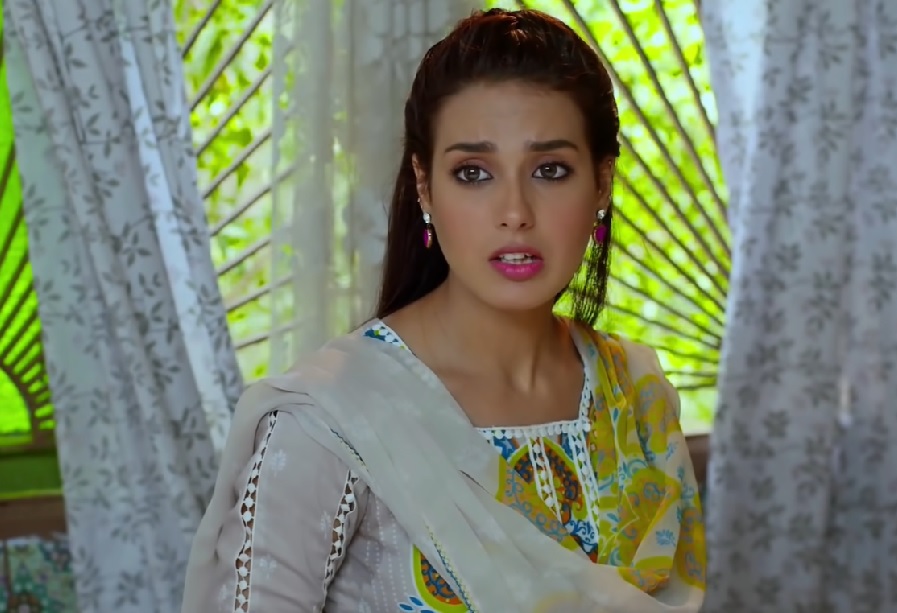 Sanam – Dil Ruba
Sanam was a lot like Rushna and Maleka from Uraan. She belonged to a middle-class household and was attracted to wealth. Her journey started with making boyfriends and using them to get what she wanted. She was equally shallow when it came to how her dream man would look like. Another pretty and greedy heroine who ultimately paid for her mistakes but in the end was made to look like an antihero. Her story was typical and unappealing but the ending was the worst. Unlike other greedy heroines' stories, this one did not even have a lesson!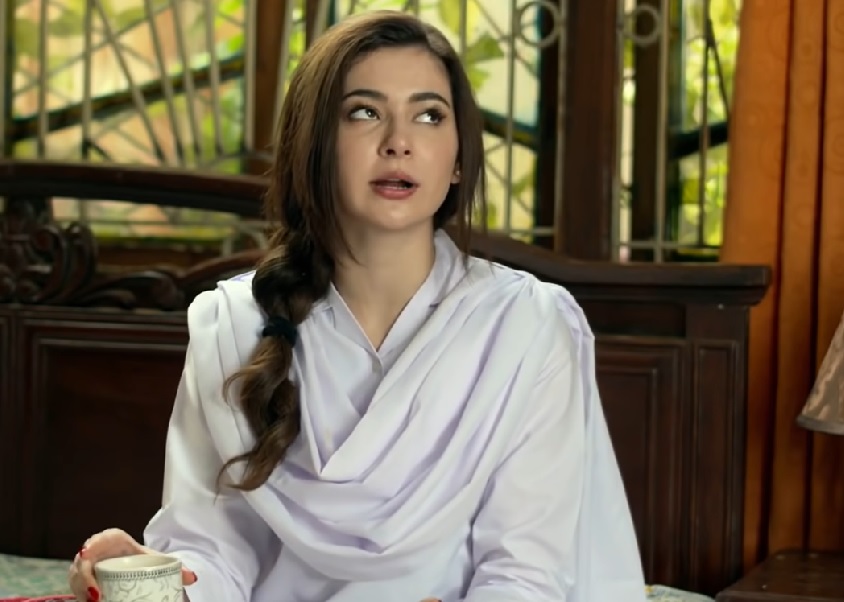 Sila – Khasara
Khasara was another story revolving around a woman; wife and mother who wasn't happy with her life because her husband was not rich. In this story also there was a rich, handsome, and exploitative married man who Sila falls for and ultimately regrets her decision. Sila's husband was just as perfect as some of the other husbands of the greedy heroines on this list. This drama was inspired a little too much by Mere Khawab Reza Reza, it could easily have been a remake!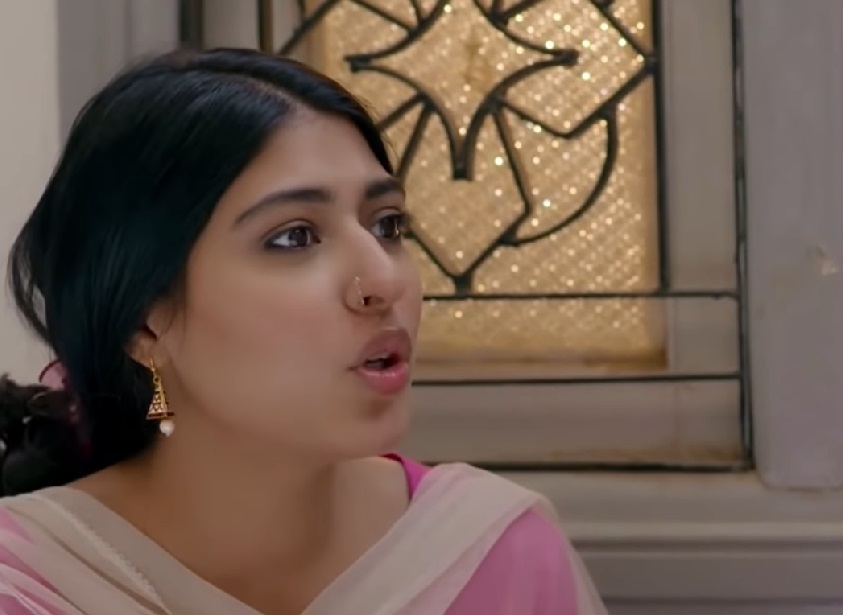 Rushna – Ishq Tamasha
Rushna from Ishq Tamasha was another crazy mix of a beautiful girl who wants to marry a rich and handsome man. Although, she wasn't shown looking actively for a man, once she fell in love with the man of her dreams her character stopped making sense. Rushna's character however wasn't so negative when the story started. Also, the man she got married to wasn't perfect. This was a story with some innovation but it had too many complications and the worst ending.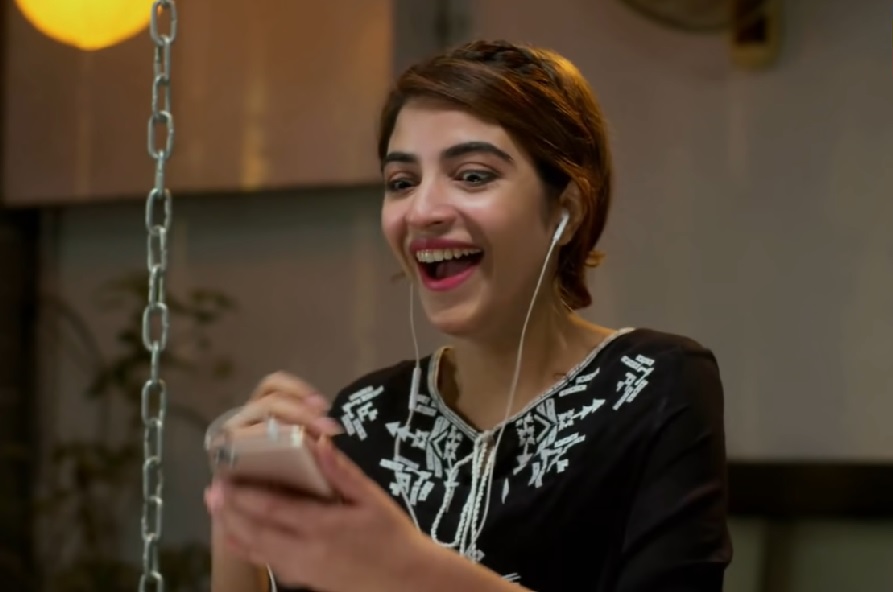 Ulfat – Mohabbat Tujhe Alvida
Ulfat literally has put all these greedy women to shame by making her dream to become rich come true by selling her husband to another woman. Ulfat is a confusing mix of greedy and foolish. The writer has tried to justify her actions by showing her as someone who cannot think beyond her wishes. Also, the drama has a serious story but a filmi feel; everything is over-dramatic including the performances. Sonya Hussyn's acting has remained over-the-top but now the writer is making a victim out of her character. This is however another drama which this theme that has topped the rating charts!!
Isn't it interesting that all these dramas with stories about greedy heroines have been so popular? No wonder the producers keep on churning out the same stories repeatedly, they know they will get the ratings. Can you think of any other greedy heroines in Pakistani dramas? Feel free to share your views.