Ayeza Khan needs no introduction. Without a doubt Ayeza Khan is one of the best actresses in Pakistan. She is also the biggest fashion icon of the country. Although, given that, Ayeza has usually endorsed and has been seen in eastern wear, she, however, owns, western wear just as she does with the traditional clothes.
Here we've picked out 10 of our favorite looks from Ayeza's western wear collection. We love Ayeza's pants collection specifically. Also, her jacket collection deserves a mention for being up-to date, quirky and very much fun.
Check out the 10 times, Ayeza absolutely owned the western outfits;
Ayeza flaunted this pant suit like the boss-lady she is!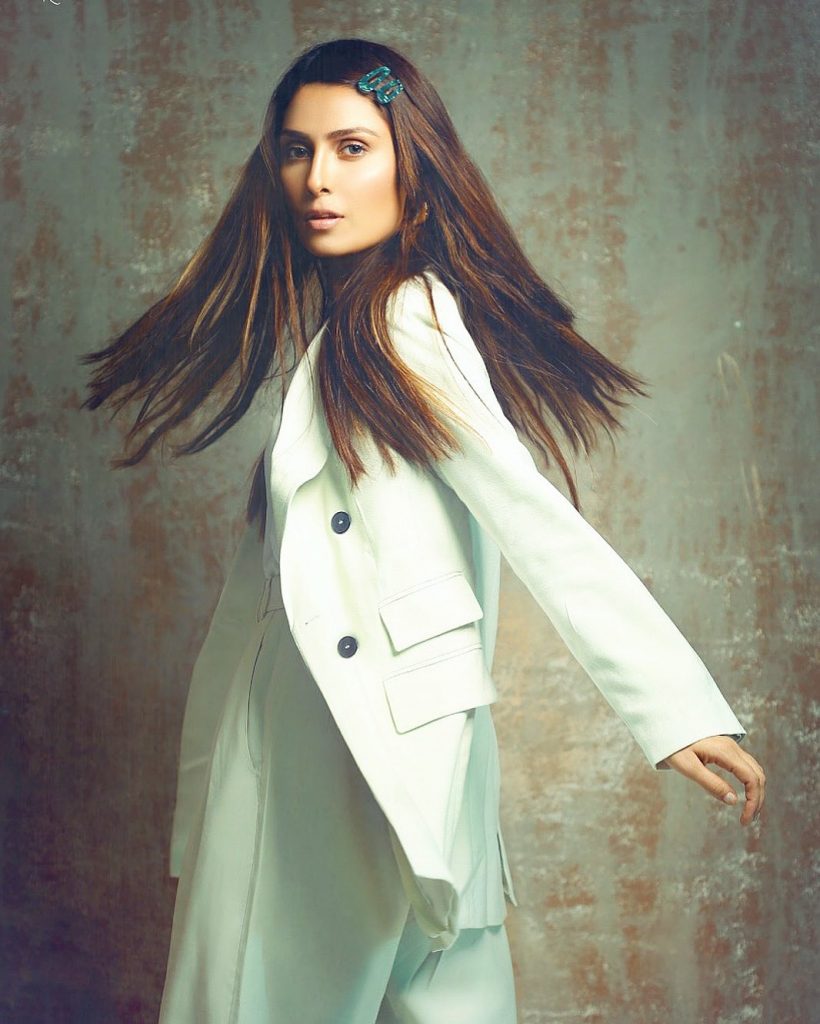 See we told you Ayeza had a to-die for jacket collection.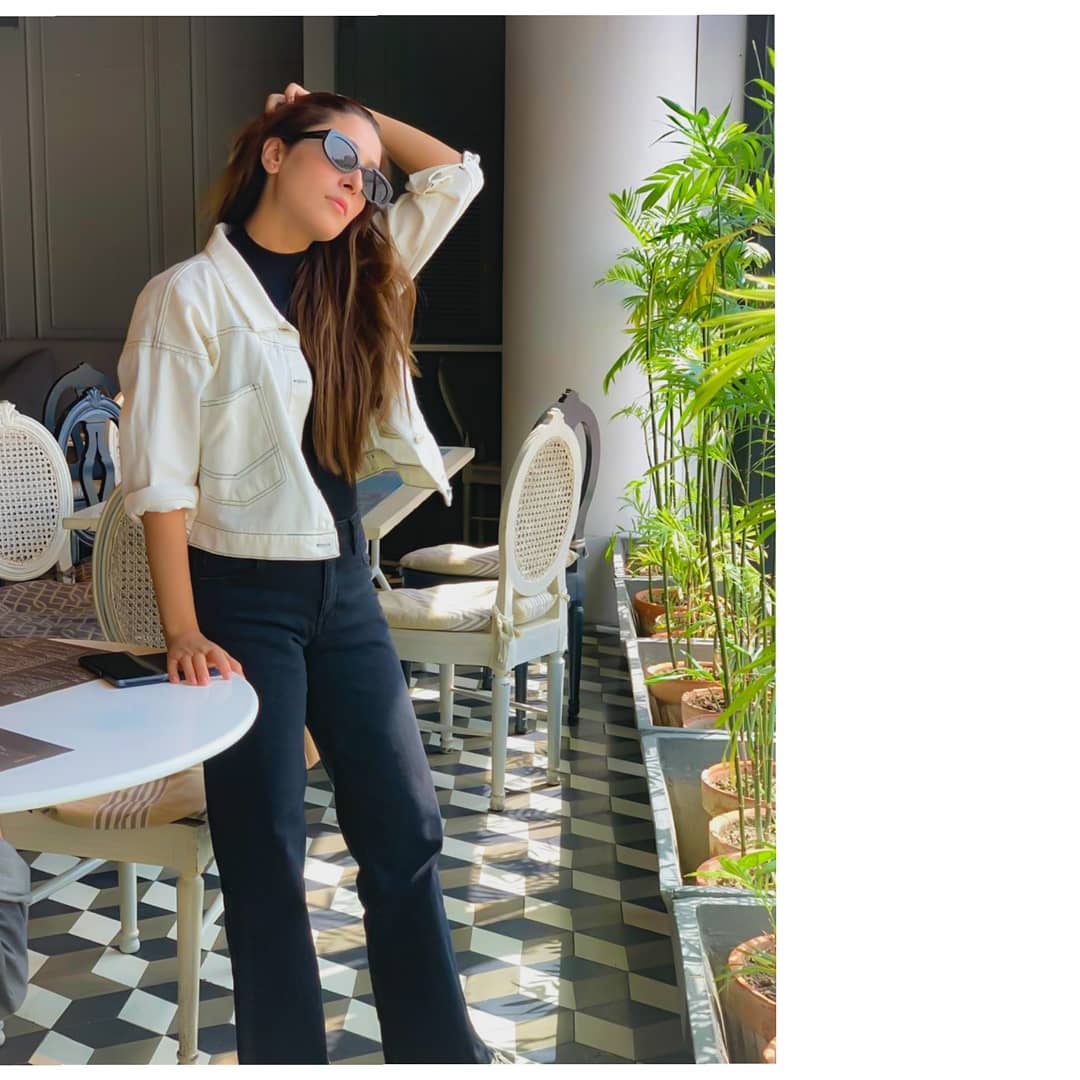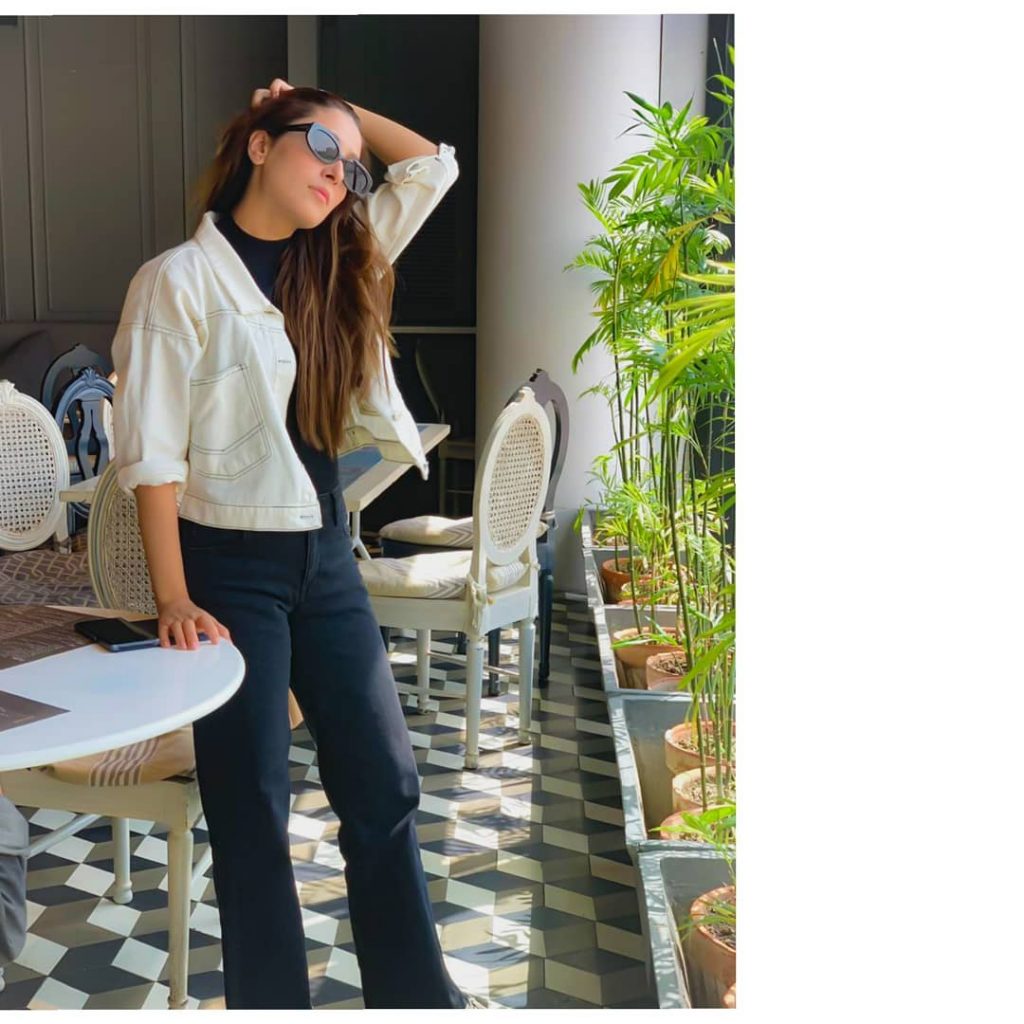 First white and now pale pink, we wonder if she'd let us know where she gets her jackets from.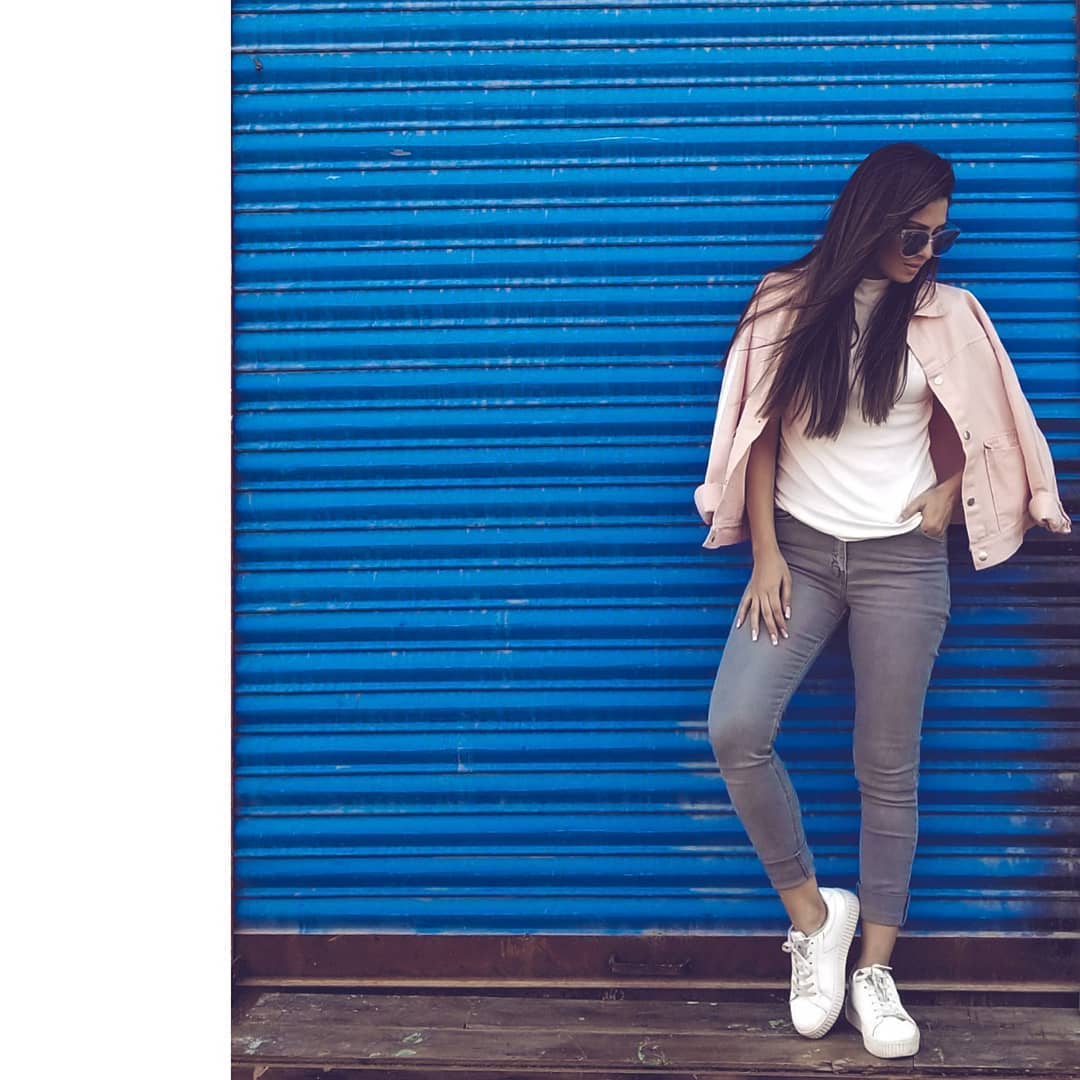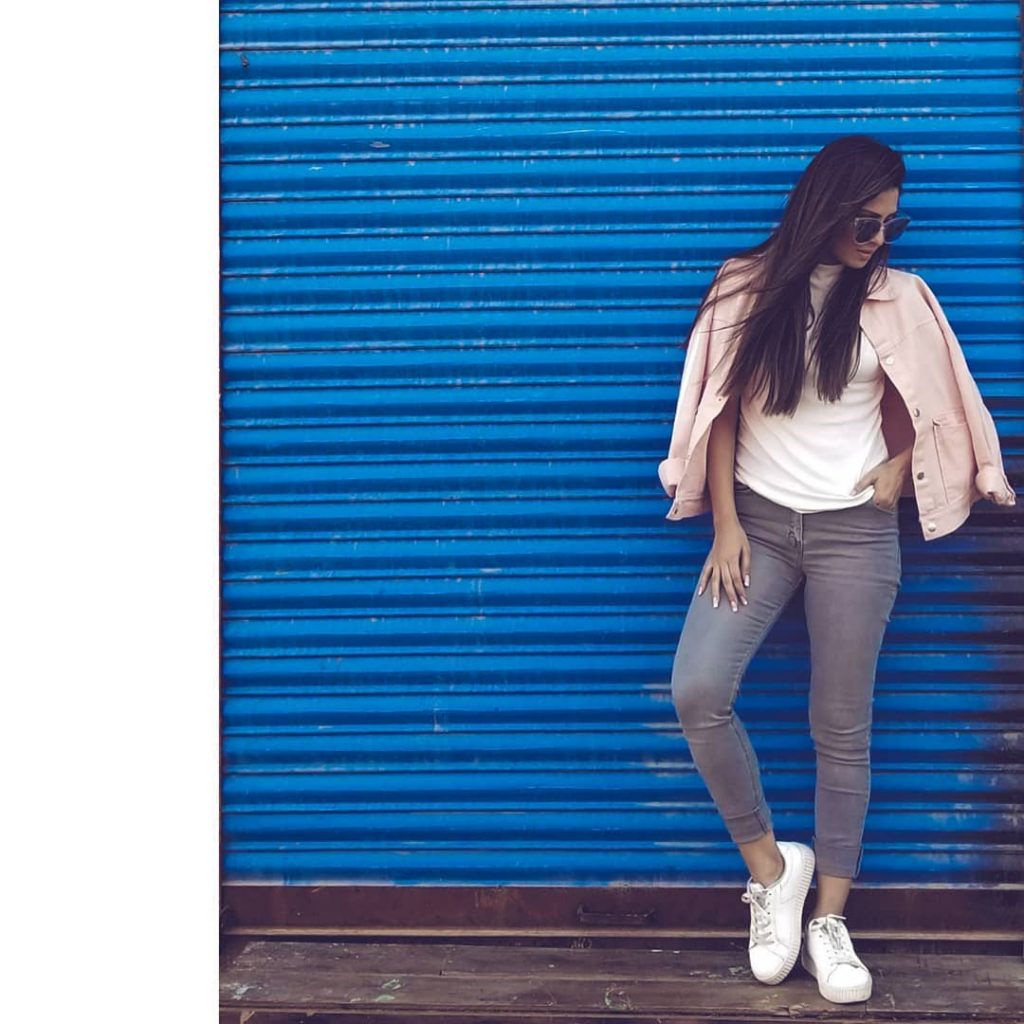 This one has to be our favorite from Ayeza Khan's pants collection. And of course the way Ayeza has styled these harem pants, looks effortlessly chic and comfortable.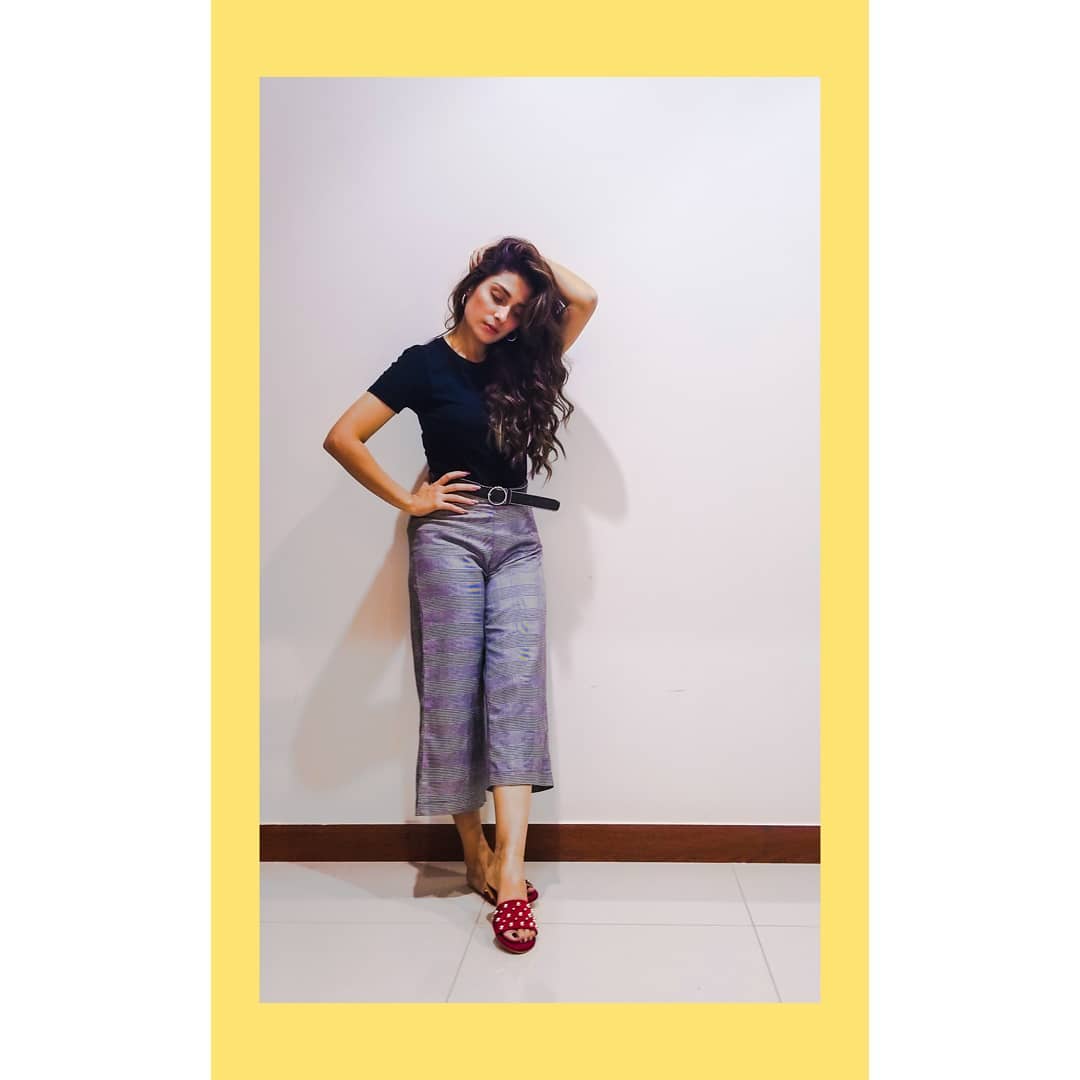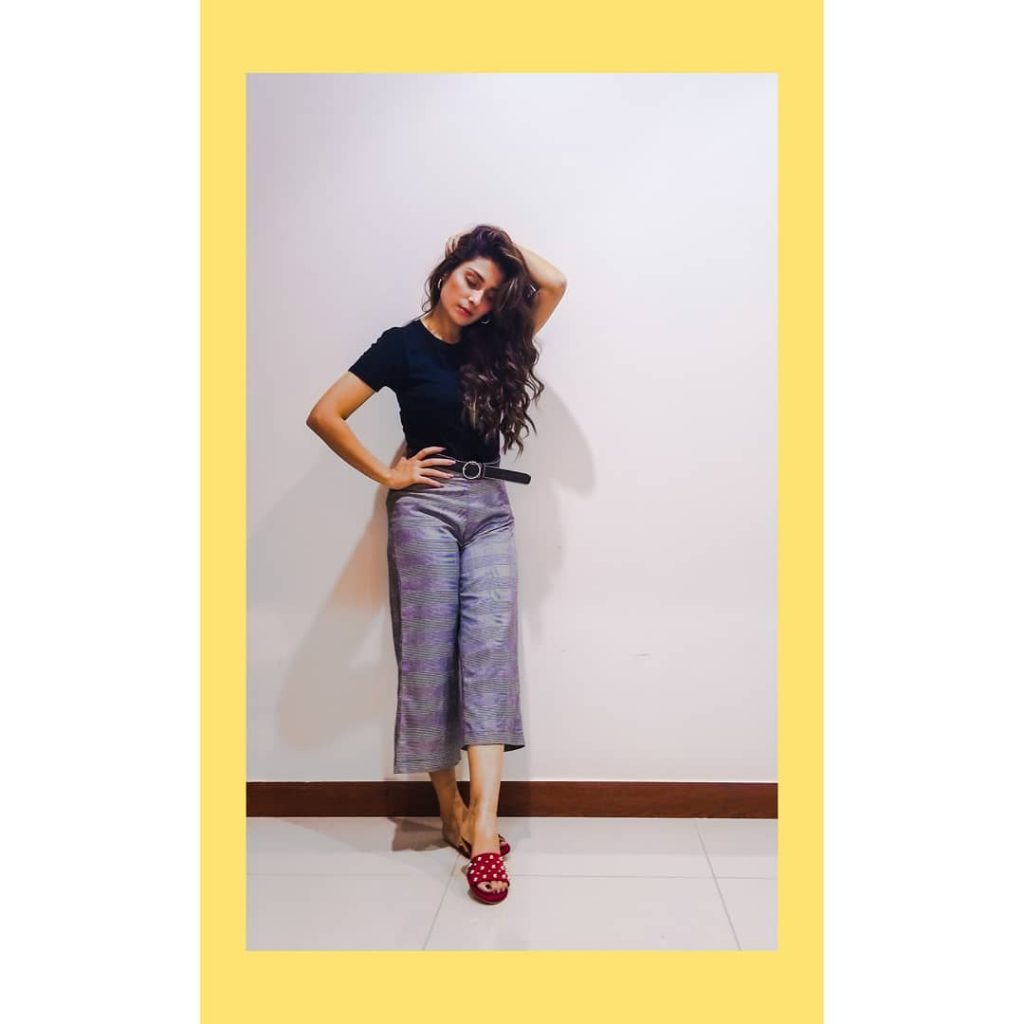 Denim jackets have always been all the rage, more so, because they suit Ayeza too much.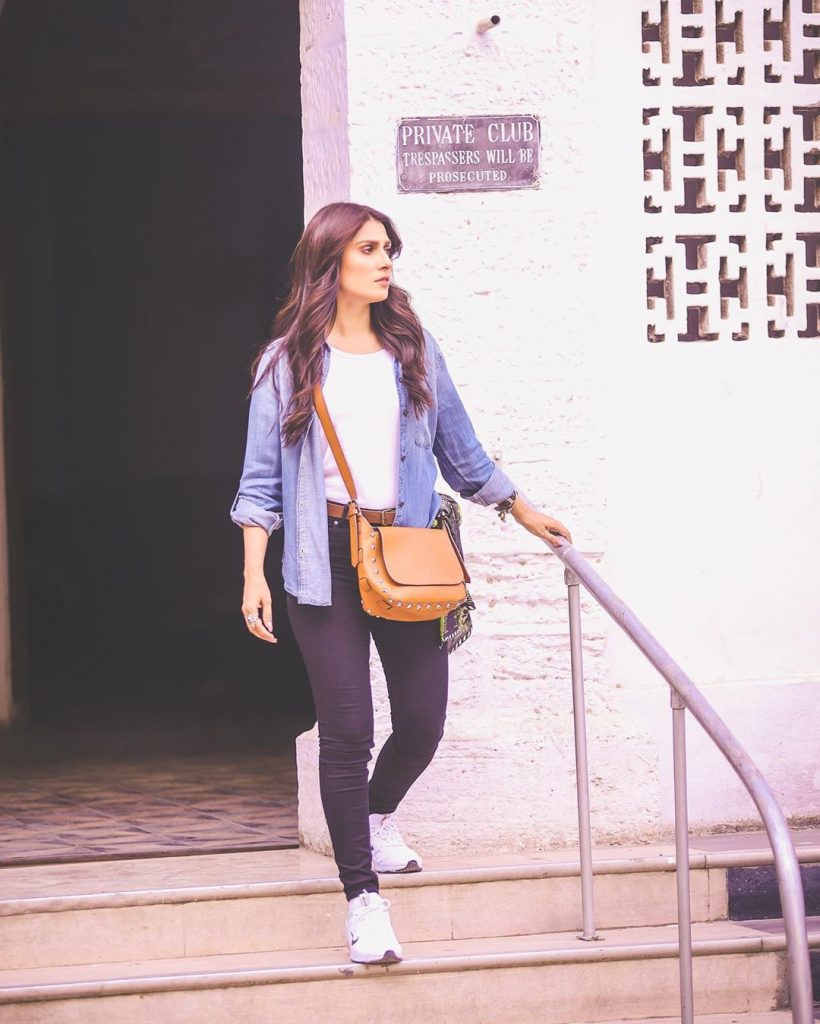 Love Ayeza making a statement with her edgy boots, leather pants and of course an Ayeza printed t-shirt.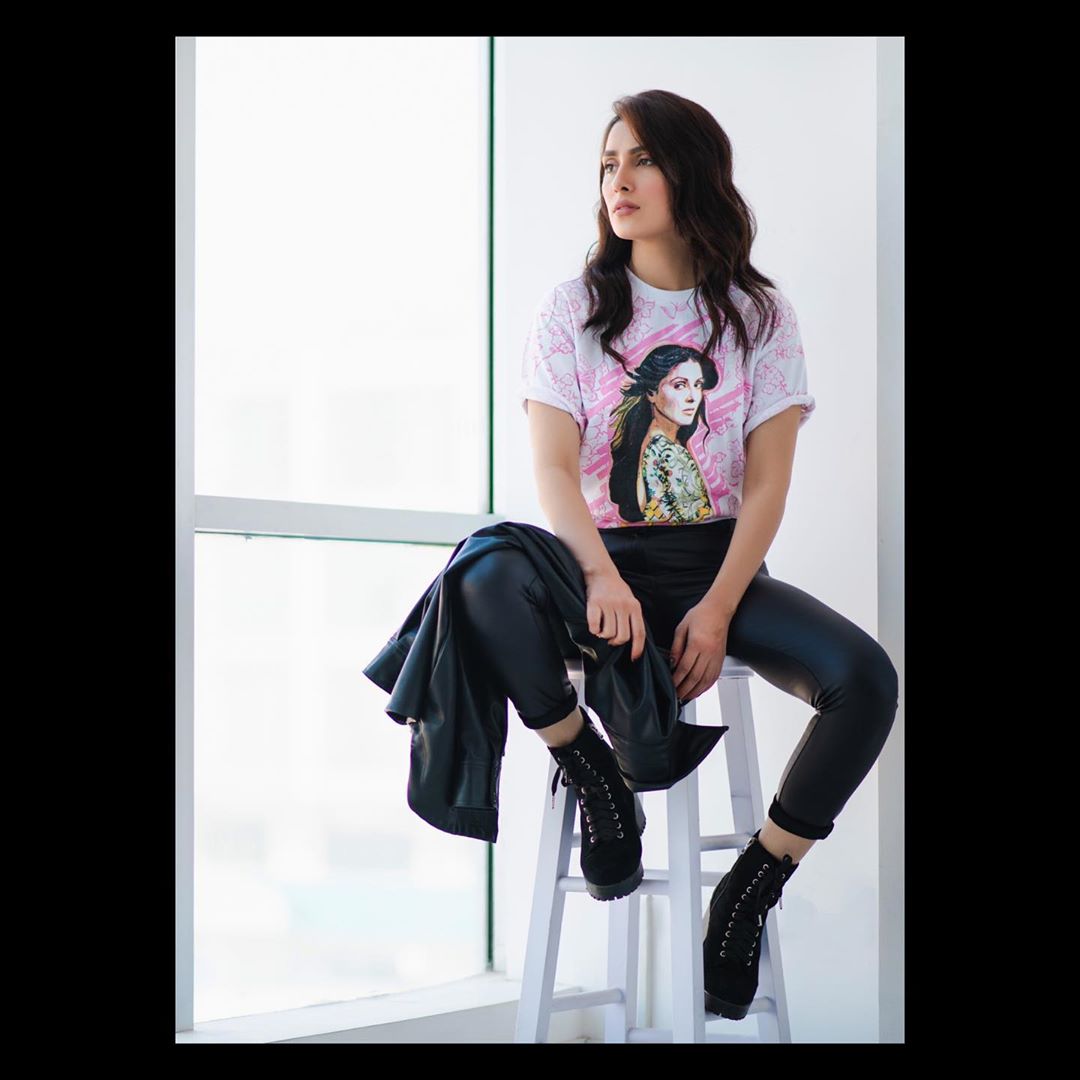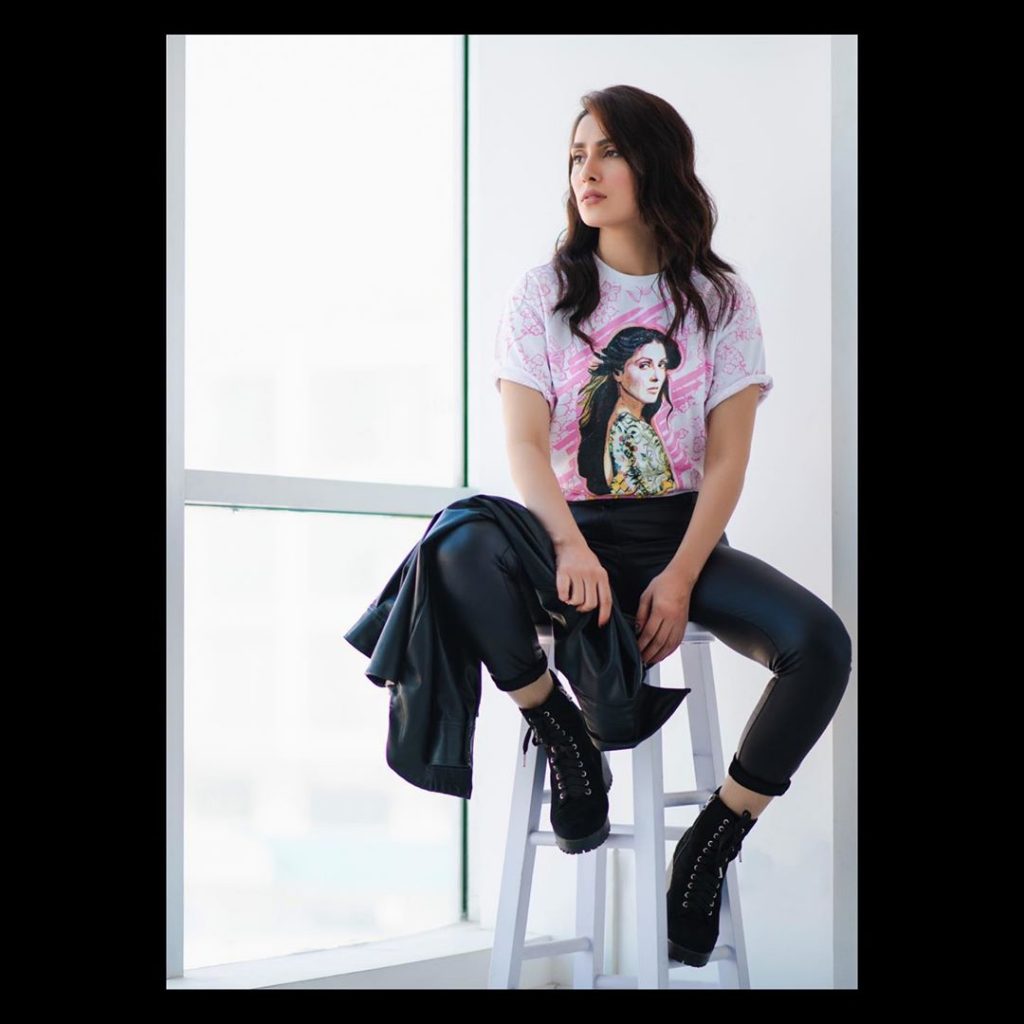 Ayeza's airport look with jeans and a pull over hoodie is complete and oh so stylish!
Rem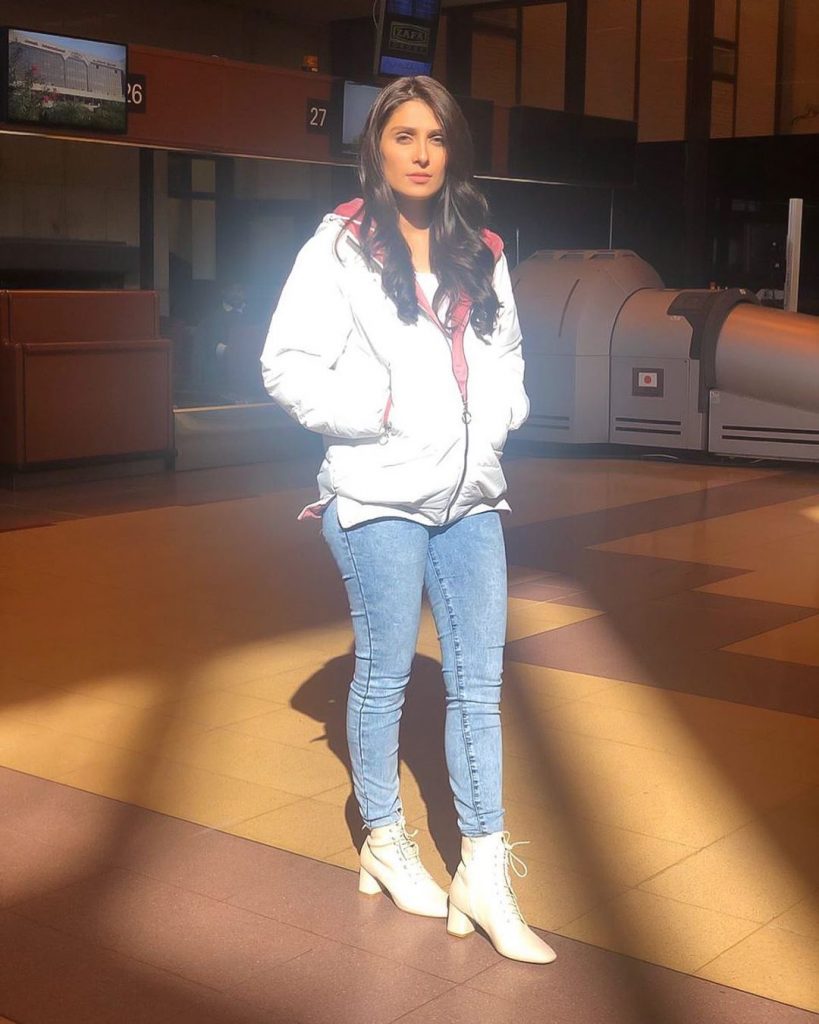 Remember what we said about Ayeza Khan's pants collection.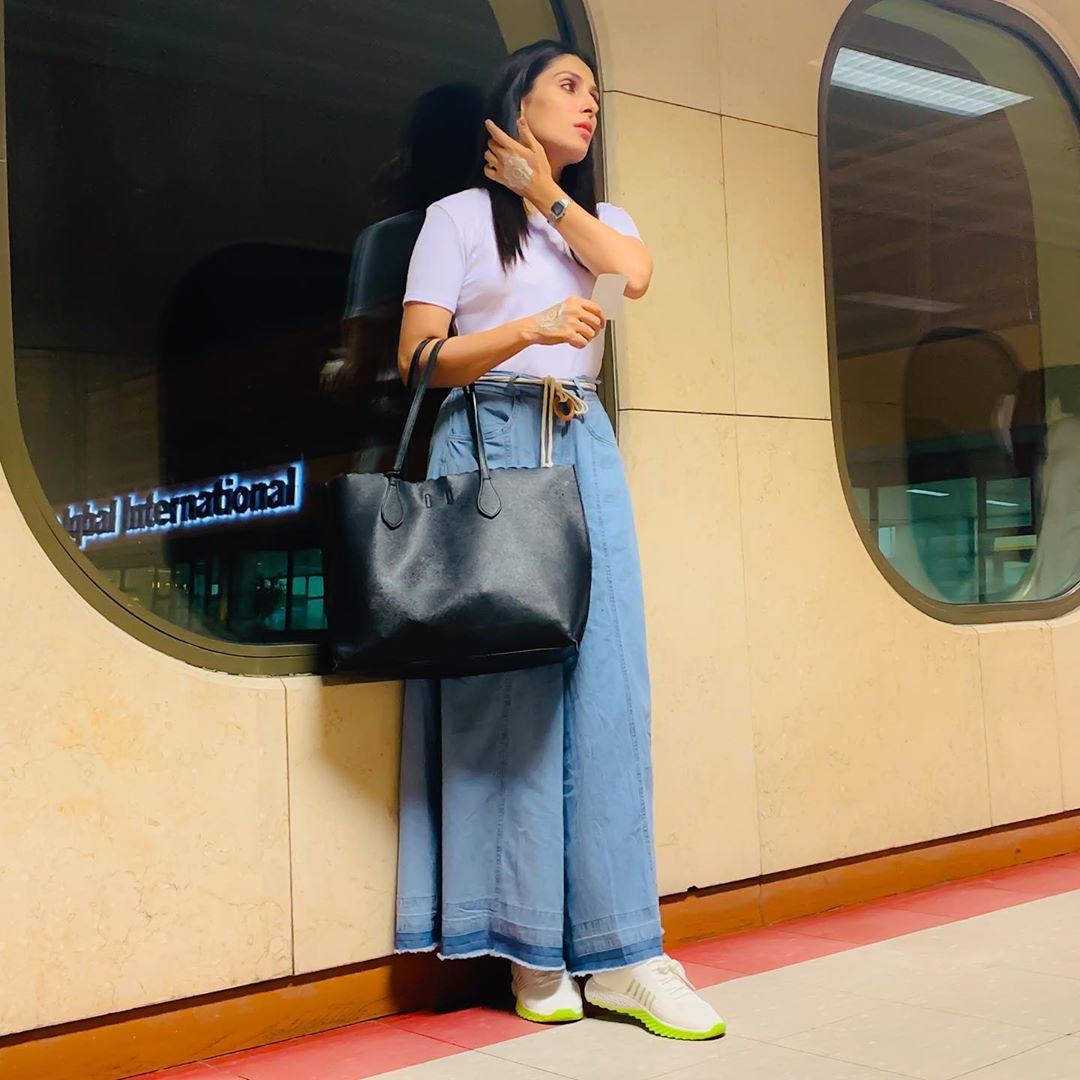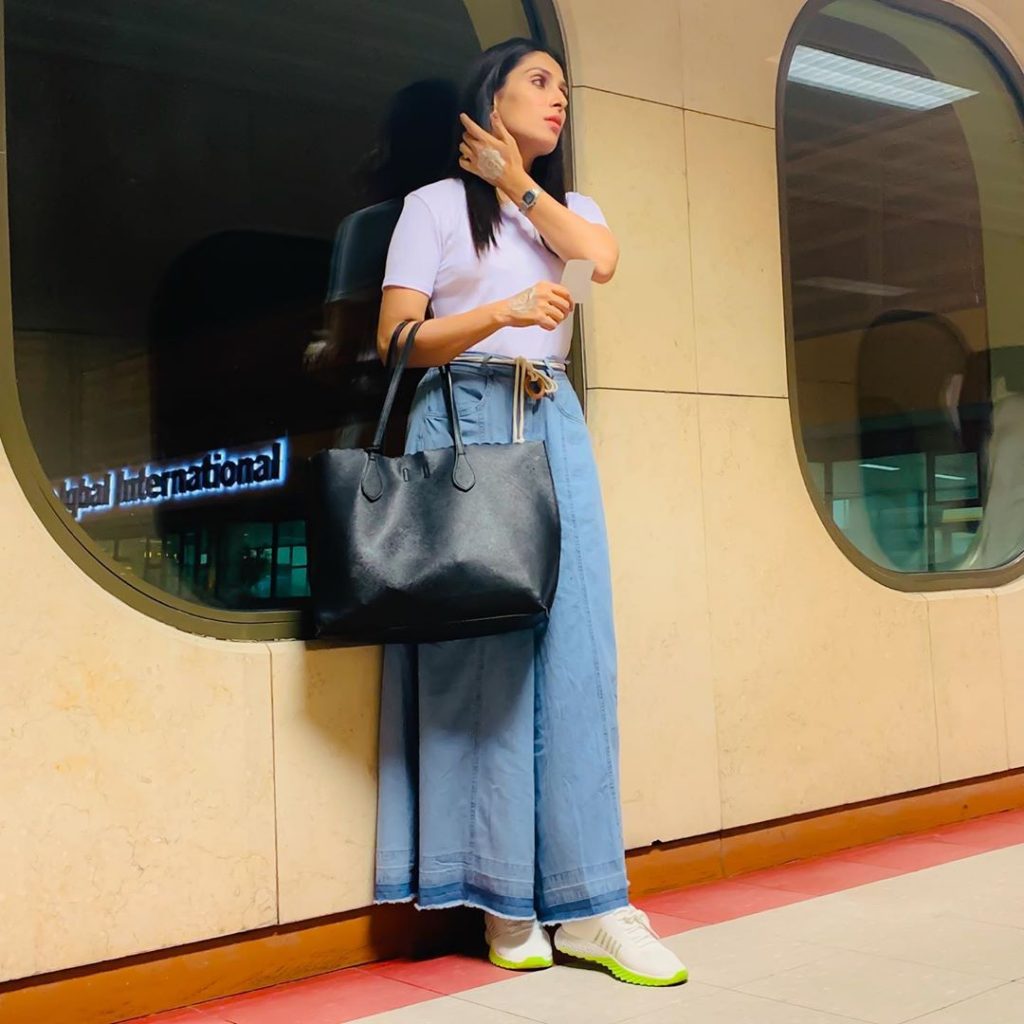 Here's another one of our favorites. Whats good about Ayeza Khan is the fact that she has repeated and paired her pants with a number of items, making a new wardrobe every time she wears them.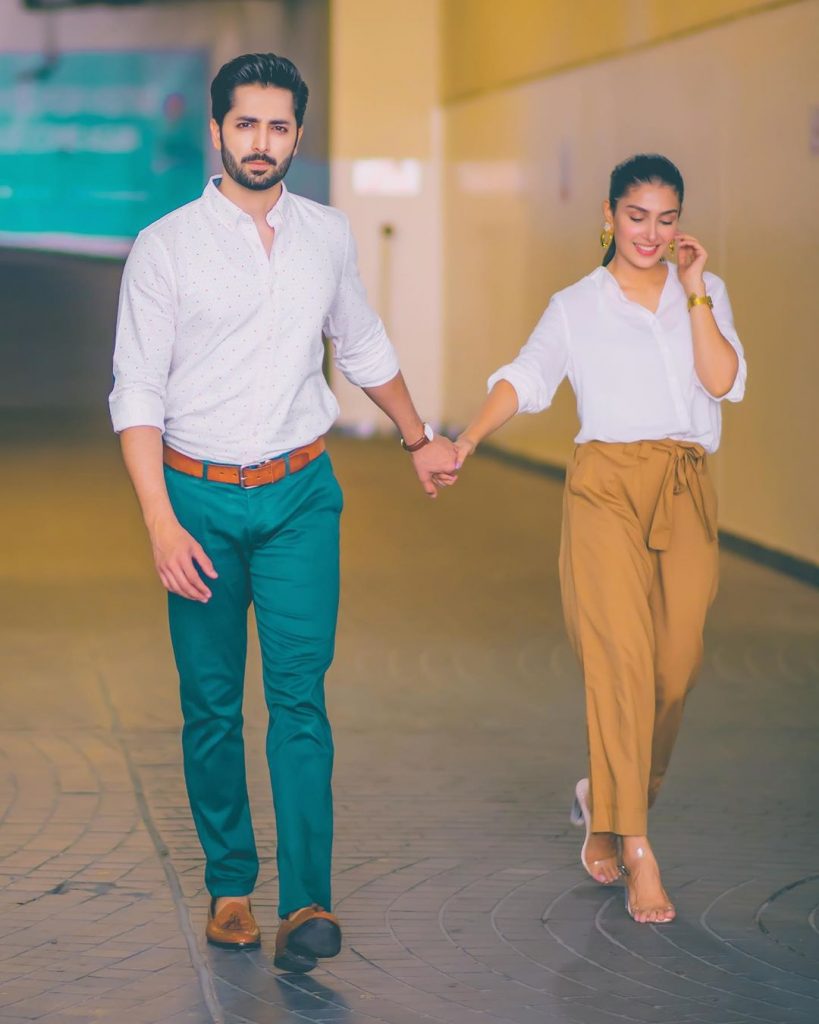 Did you ever see someone looking so good with neon colored t-shirt and such a quirky jacket? Ayeza owns the look like a pro.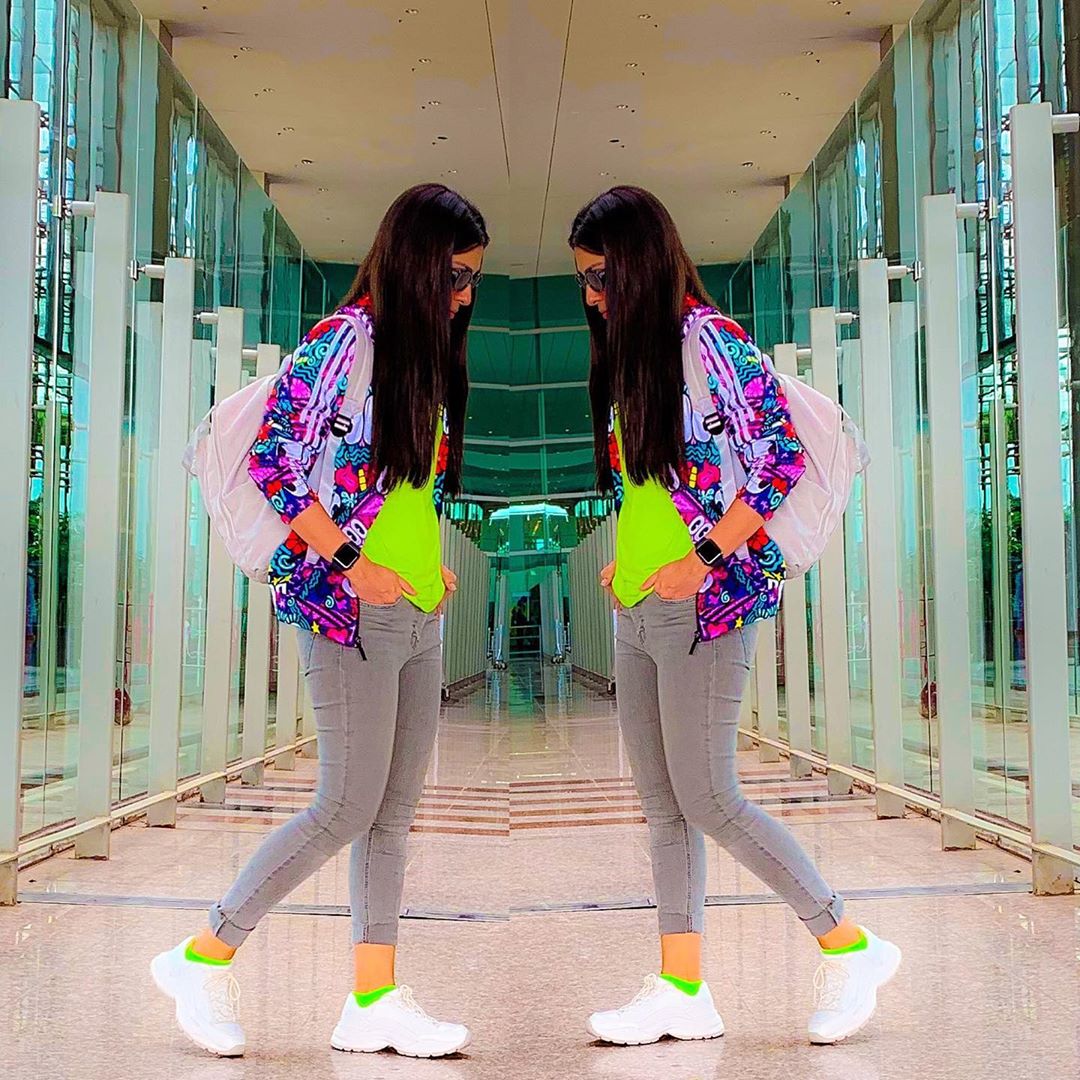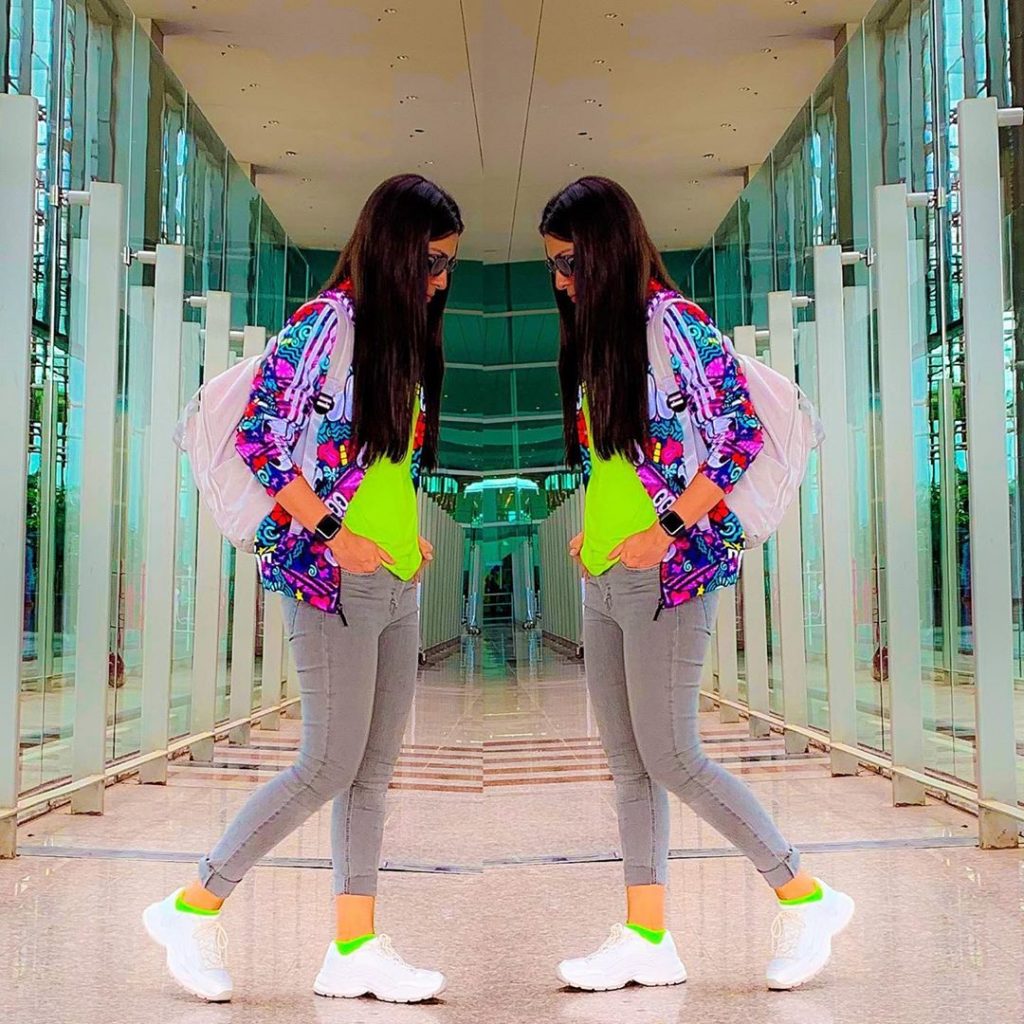 We love the fact that Ayeza Khan is as easy and comfortable in western wear as she is in eastern wear. Truly, this lady is definitely one of the best actresses and fashion icon to take inspiration from.