Sonya Hussyn has established herself as a truly impressive performer in the past decade. Even when she used to appear in supporting roles, she always made her presence felt. Over the years she has also evolved herself as a model and a fashionista. Even though we have been watching Sonya perform in dramas for all these years but most people don't know much about her personal life and struggles. She has always been quite honest about her life in all her interviews. It was only later that she started being a little more tactful in interviews since she feels that her honesty sometimes gets her into trouble.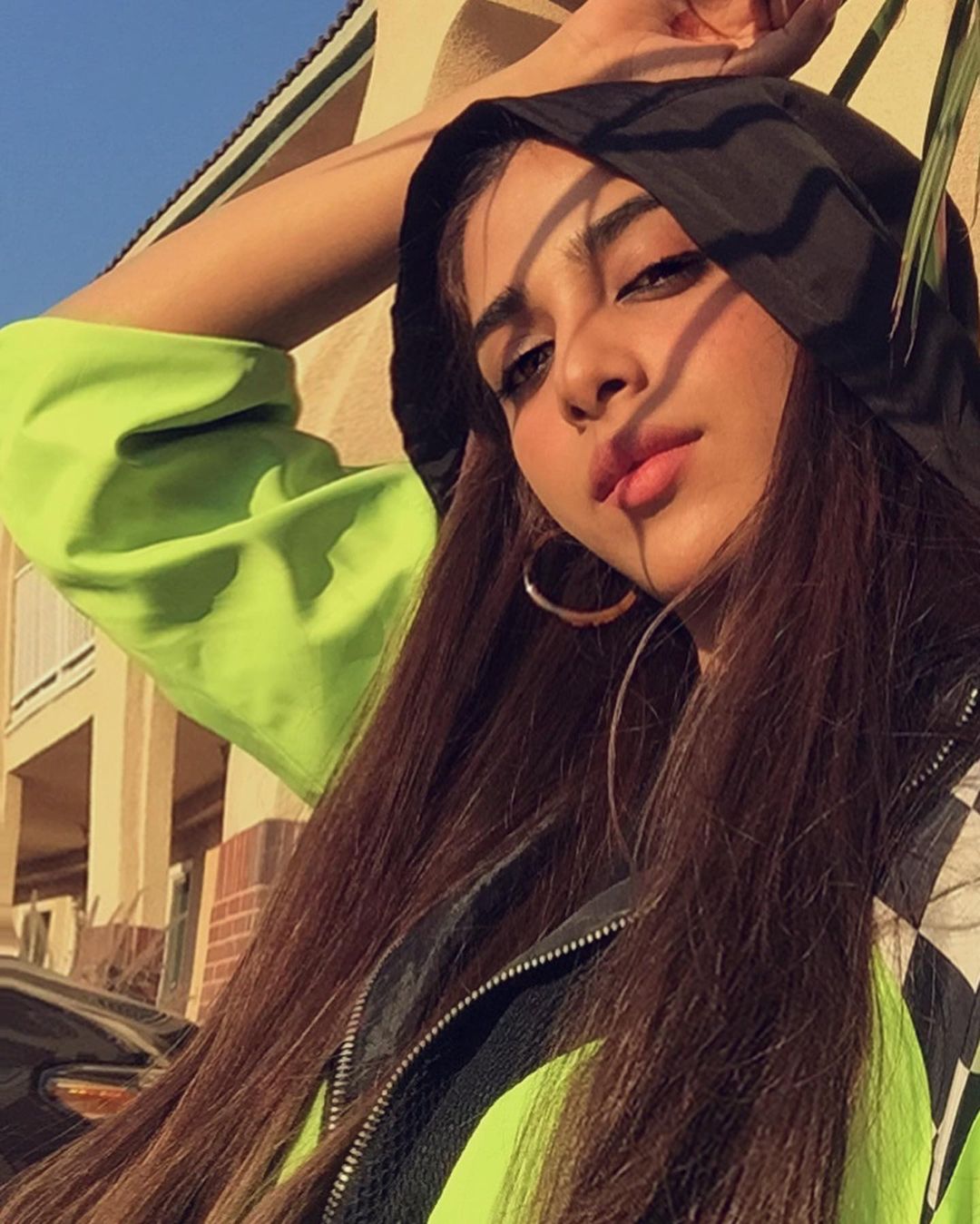 Here are 10 unknown or at least not commonly known facts about Sonya Hussyn and clips from her interviews which will definitely help people get to know her as an individual and not just as an actress.
Did Not Have An Ideal Childhood
Sonya Hussyn grew up in a household where her mother was constantly under pressure because she gave birth to girls. She was the oldest therefore from an early age she witnessed how her mother was continuously depressed and her father was absent.
Sonya shared that the first 3 years of her mother's marriage were ideal but gradually her father gave in to the pressures from his family members who did not appreciate the fact that he had such a good relationship with his wife. As a result of that, her father was emotionally absent and he did not even look after the family financially.
Due to these circumstances Sonya never really experienced the kind of childhood which every child deserves. From an early age, she had to look after her younger siblings because her mother could not look after them because of how depressed she was and also because she had other ailments. Sonya took up a difficult role at a young age and she is carrying it with grace even now. In several interviews, she has stated that she had to take up the role of the mother and even now that is the case.
Started Earning As a Teenager
Since Sonya always had to look after herself and her siblings mostly, she took up tuitions when she was only 14 years old. She was in ninth grade at the time and used to teach kids younger than her. The money she used to get from these tuitions was used to get clothes for her or some essentials for the house. She used to get 500 rupees each for the tuitions. Who could have thought that the diva we see today, went through such trying times at one point? The best thing about Sonya is that whenever she narrates how her life was back then, she is never the victim, she is always the hero of her story which makes her struggles inspiring and endearing.
She Studied To Be A Physiologist
Sonya Hussyn never planned to be an actor. She studied physiology and wanted to work in that field. Acting happened by chance when an audition was done in her college and a director approached her. Even then she was not interested in acting but her father asked her to give it a try. She always thought she would be a physiotherapist. For her, this was a perfect job that would make her financially independent.
Acting Happened By Chance
When approached repeatedly by a director for a certain project, Sonya started acting even though she did not see herself as an actor. She started acting while she was still studying, she continued her studies because even when she had started acting, it was just something she was doing on the side. Once she acted in a few dramas, the offers started pouring in and the direction of her career changed altogether.
Is Really Close To her Family
Although Sonya Hussyn started taking responsibility for her siblings at a young age, she does not feel that her family or relationships are a burden. In fact, she cannot even imagine living away from them. In every single interview, she was asked if she ever got tired and thought it was too much responsibility for someone so young, but she always said that she never looked at these responsibilities as a burden. Serving her family and being close to them gives her life more meaning. She has two sisters and a brother.
Doesn't Believe In Pleasing People
Sonya Hussyn has said in several interviews that she has learned one thing from her life that you can never please people. Her father distanced himself from his children and wife because he wanted to please his own family. This left a lasting impression on her mind. Her mother on the other hand has always given her children the freedom to do whatever they want, something that helped them grow. When she starred in Aisi Hei Tanhai, one of the main reasons was to send this message across.
She Is Against Item Numbers
Even though Sonya Hussyn is an actress and a model who is known for her modern style, she does not support item numbers. In an interview, she shared that although item numbers sell and a lot of actresses do it, she will never do an item number. She believes that these item numbers objectify a woman which is wrong.
She Thinks Award Functions Are Not Fair
Sonya is another one of those celebrities who think that just like award functions all around the world, the award functions in Pakistan are also a product of the lobby system. Later on, in another show she refused to comment on award shows because she said that the earlier statement got her into trouble.
Does Not Like To Repeat Her Characters
While choosing a project apart from the script and her team, another thing that matters to Sonya is that she should constantly be playing different characters. She does not want to be typecast and it can be safely stated that she has managed to achieve that objective.
Visited a Rehab Centre For Schizophrenic Patients
When Sonya Hussyn was offered the drama serial Saraab in which she had to play the role of a schizophrenic she wasn't too sure if she should take the project. In order to understand the mental disorder better, Sonya visited a Rehab center for such patients and had a detailed meeting with someone. This goes to show how seriously Sonya takes her acting projects.
Did you know all these facts about Sonya Hussyn? Share your views.