Pakistani production houses are constantly working on new ideas to make Pakistani dramas even more appealing. The star-studded cast is a major attraction for viewers who want to see their favorite stars in different roles. Refreshing on-screen pairing also adds to the overall appeal of a drama. Overall, however, what matters the most is the content and its execution. Pakistani drama industry is blessed with the most talented writers and directors who never cease to impress their viewers. Some of those writers and directors who have not been in the picture for some time have also stepped in now to make their contributions.
Although many new Pakistani dramas are expected to air soon some of them are more appealing than others. Here is a list of those 10 Pakistani dramas with a star-studded cast:
[lwptoc]
Sinf-e-Aahan
Drama serial Sinf-e-Aahan has a star-studded cast and one of the finest writers of the industry behind it. The script of the drama has been written by the very talented Umera Ahmed, it has been directed by an equally gifted writer Nadeem Baig, it has been produced by Next Level Entertainment and Six Sigma Plus. This drama has been made with the support and help of ISPR. As the title suggests, Sinf-e-Aahan is going to be the story of women of steel. This is a much-needed narrative that is absent from Pakistani dramas at the moment. The star-studded cast includes big names such as Yumna Zaidi, Sajal Aly, Kubra Khan, Ramsha Khan, and Syra Yusef. Since the story revolves around the female characters of the drama primarily, so far only the actresses who will be playing the lead in the drama have been revealed. This drama promises to be one which will provide entertainment and it will also inspire at the same time.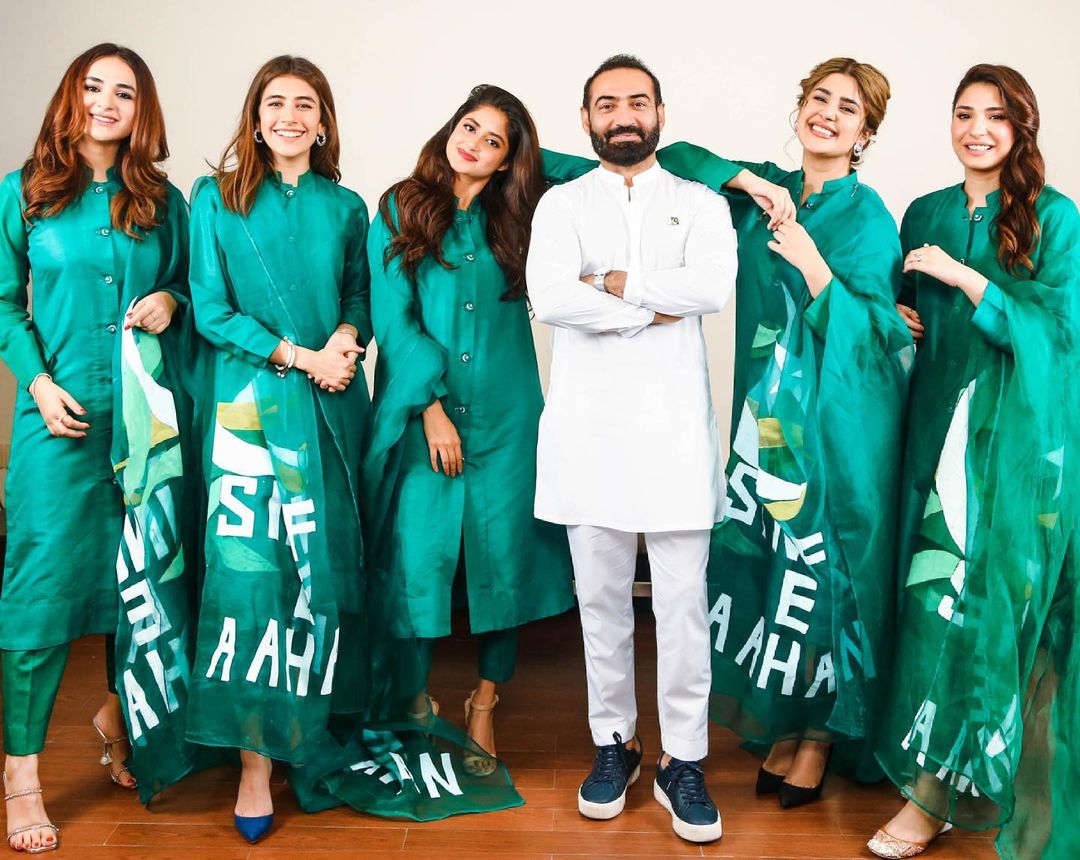 Ishq-e-Laa
Ishq-e-Laa is one of the much-awaited drama serials which has been produced by Momina Duraid and written by Qaisra Hayat. Director Amin Iqbal is really excited about directing this particular project. This is another drama that has the star power to attract viewers. Sajal Aly and Yumna Zaidi will be seen sharing the screen in the drama. Azaan Sami Khan will also be making his debut with Ishq-e-Laa. He has already impressed everyone with his outstanding skills as a musician therefore everyone is excited to watch him make his debut with this drama. Sohail Sameer and Seemi Raheal will also be seen in supporting roles. There are many reasons to be excited about this particular project.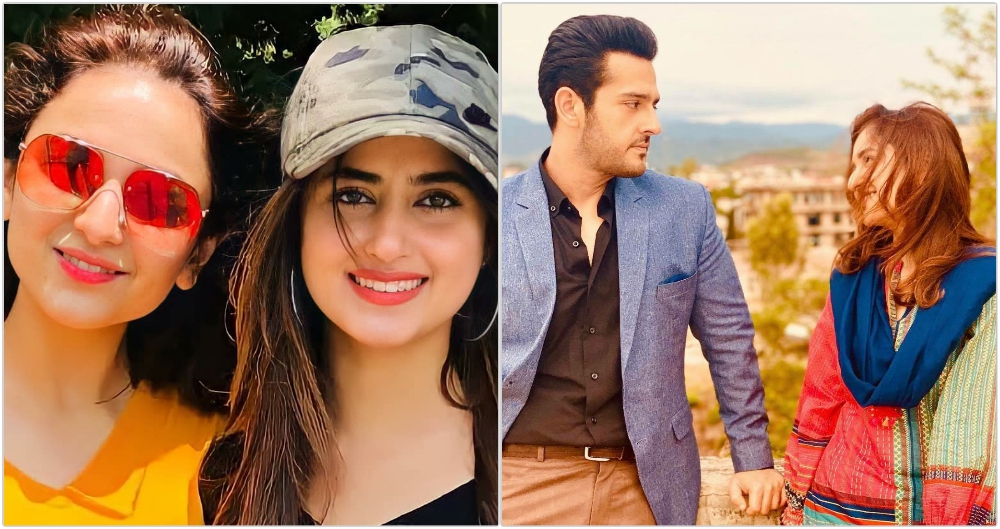 Main Manto Nahi Hoon
Main Manto Nahi Hoon is another upcoming Pakistani drama serial that has enough going for it to keep the viewers waiting and it is definitely going to be a must-watch. The script for this drama has been written by the immensely talented Khalil-ur-Rehman Qamar who is well-known for his dialogues. Nadeem Baig will be directing the serial and it will be produced by Six Sigma Plus. This is the same team that was behind the blockbuster drama serial Mere Pass Tum Ho. It can safely be stated that the viewers are in for an unforgettable ride! So far the production house has not revealed much about the project other than the details about the writer, director, and the leading cast. Maya Ali and Humayun Saeed will be seen on screen as a couple for the first time. Both of them are not better known as film actors therefore the viewers are excited to see this on-screen couple work their magic on the small screen. There was news that Mehwish Hayat was also going to be a part of this project but the writer confirmed that Mehwish was not part of this project. We are waiting to find out more details about this particular drama, so far whatever we know about is surely exciting enough.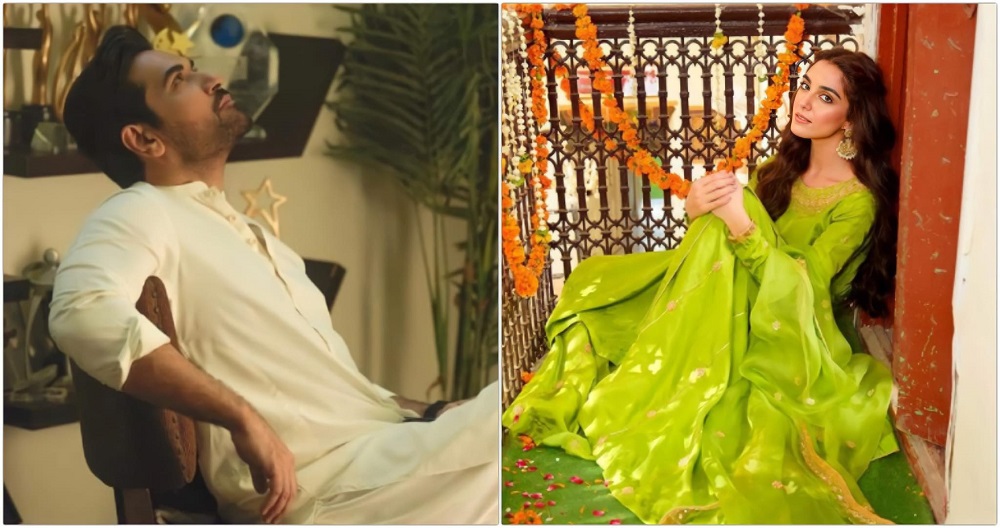 Amanat
Amanat is another one of those upcoming Pakistani drama serials that are on everyone's must-watch list. This is another drama with an ensemble cast with Imran Abbas and Urwa Hocane playing the main lead. This is yet another on-screen pair that will be seen starring together for the first time. Amanat has been produced by Next Level Entertainment which has produced many other leading dramas which were super hits. Talented director Shahid Shafaat is going to be the man behind this project. Other than the star leading cast big names such as Saboor Aly, Haroon Shahid, Saba Hamid, Sheheryar Zaidi, and Babar Ali will be seen playing supporting roles in it. In an interview the producer Sana Shahnawaz revealed that the script was sure to keep the viewers hooked. She is also sure that the actors playing different roles fit into each character perfectly well. Amanat promises to be a commercial hit and watching such dramas can be pretty exciting when the right people are working behind the scenes to ensure quality.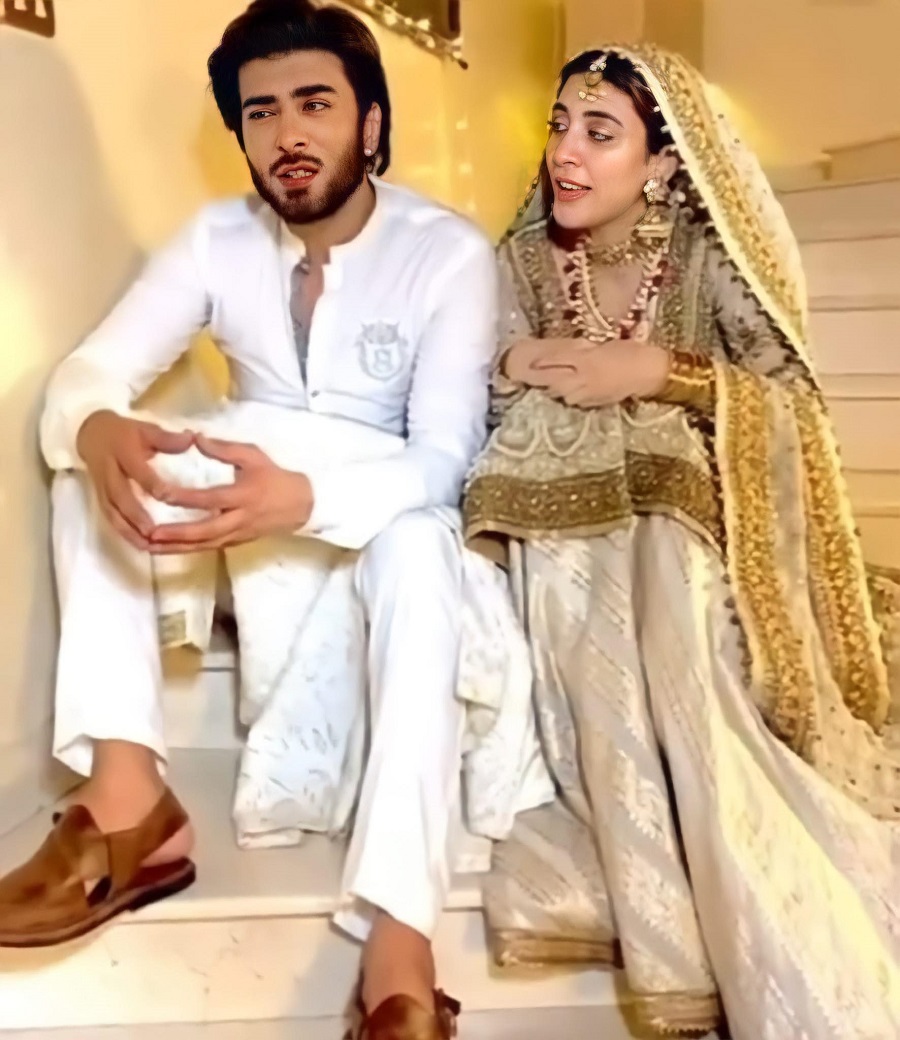 Mor Moharaan
Mor Moharaan is a drama serial that will be airing on TV One sometime soon. The script has been penned down by Ali Moeen, it has been directed by Owais Khan and produced by Seema Taher Khan. Zahid Ahmed and Sonya Khan, the popular Mohabbat Tujhe Alvida couple, will be seen together in the drama. Sonya Hussyn is particularly excited about this project because her role is unlike any other she has played so far. She shared in an interview that she will be playing the role of an environmentalist from Rohi, Cholistan. Her look for the drama is interesting, she has been sharing BTS pictures to entice the viewers. Zahid Ahmed's look from the drama and his captions suggest that he will be playing a negative role. Shehryar Zaidi, Firdous Jamal, and Samiya Mumtaz will also be seen showcasing their excellent acting skills in the drama.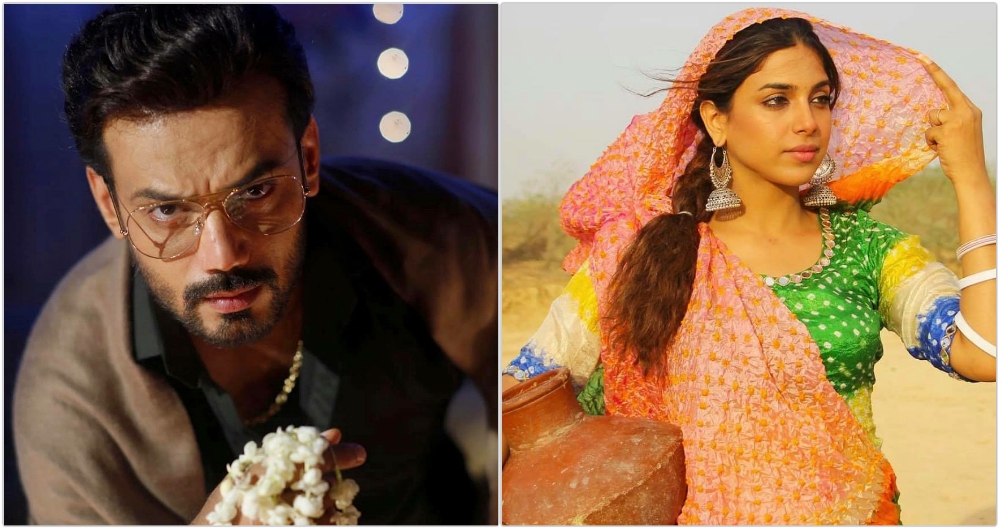 Tumhare Husn Ke Naam
Imran Abbas is all for experimenting this year because he is working with stars he has never been seen with before. Tumhare Husn Ke Naam is another drama in which Imran Abbas will be playing the lead alongside the uber-talented Saba Qamar. Both the actors have been promoting the project. Their look for this project is enough to pique the interest of the viewers. The story and screenplay have been conceived by everyone's favorite writer Umera Ahmed, story and screenplay by Umera Ahmed, the script however has been written by Sara Qayyum. The skillful director Saqib Khan has directed this project and it has been produced by Eyeconic Media. Imran Abbas and Saba Qamar's fans are looking forward to this project. Imran Abbas also confirmed that Tumhare Husn Ke Naam is not going to be another run-of-the-mill story which gives us more reasons to look forward to this particular drama.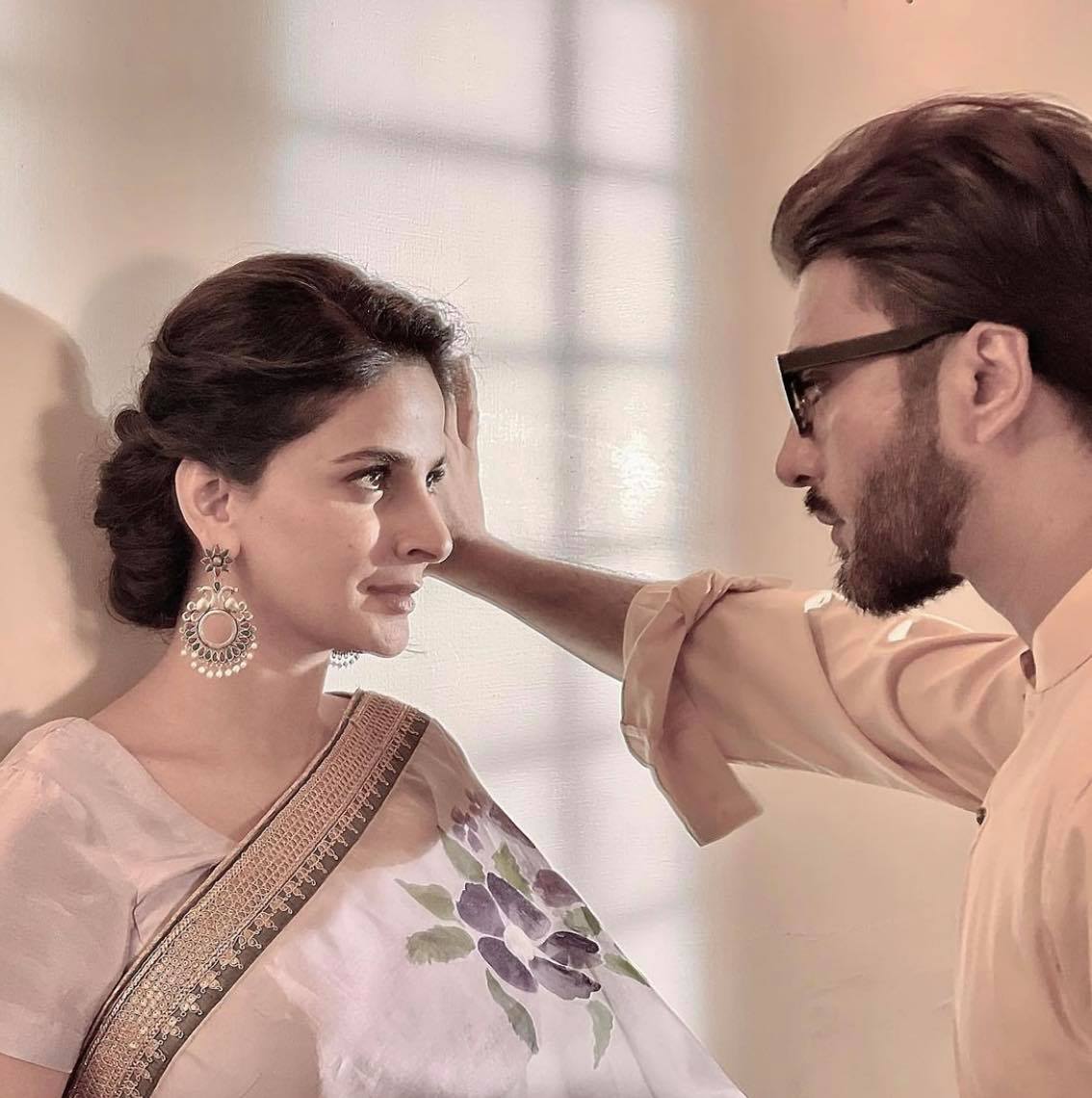 Qissa Meherbano ka
Qissa Meherbano ka has also a lot going for it apart from its star-studded cast. Ahsan Khan and Mawra Hocane will be seen together on screen once again after Aangan. Apart from that Noman Ijaz's son Zaviyar Ejaz will be making his debut in this drama. Mashal Khan will also be playing one of the leading roles in the drama. Qissa Meherbano Ka has an interesting title and cast. The script of the drama has been penned down by famous novelist Fakhra Jabeen and it will be directed by Iqbal Hussain. The drama will be airing on Hum. The production house is not promoting the drama just yet. Mawra Hocane shared some BTS images and videos which piqued the interest of the viewers.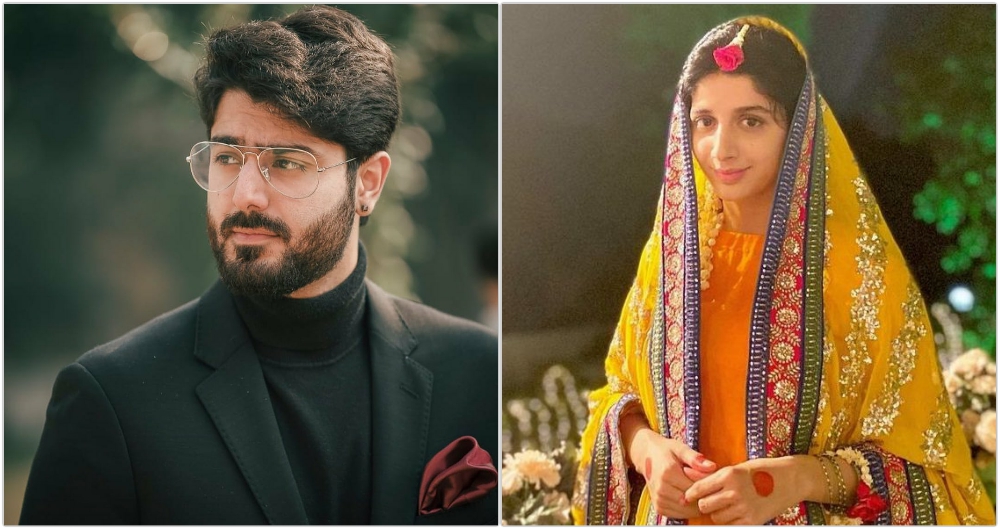 Badzaat
The script for the drama serial Badzaat has been written by Misbah Nosheen and Siraj-ul-Haq will be directing the drama. It is being produced by 7th Sky Entertainment therefore it will be airing on Geo Entertainment. This drama serial also has some of the viewers' favorite stars. Imran Ashraf is one of those few stars at the moment who gets everyone excited. Recently, Imran Ashraf and Urwa Hocane's on-screen chemistry was loved by the viewers in the drama serial Mushk. They are going to be seen together once again Badzaat. Besides these outstanding stars, Ali Abbas and Saba Faisal will also be seen playing supporting characters. Imran Ashraf and Urwa Hocane's pairing has us excited more than anything else.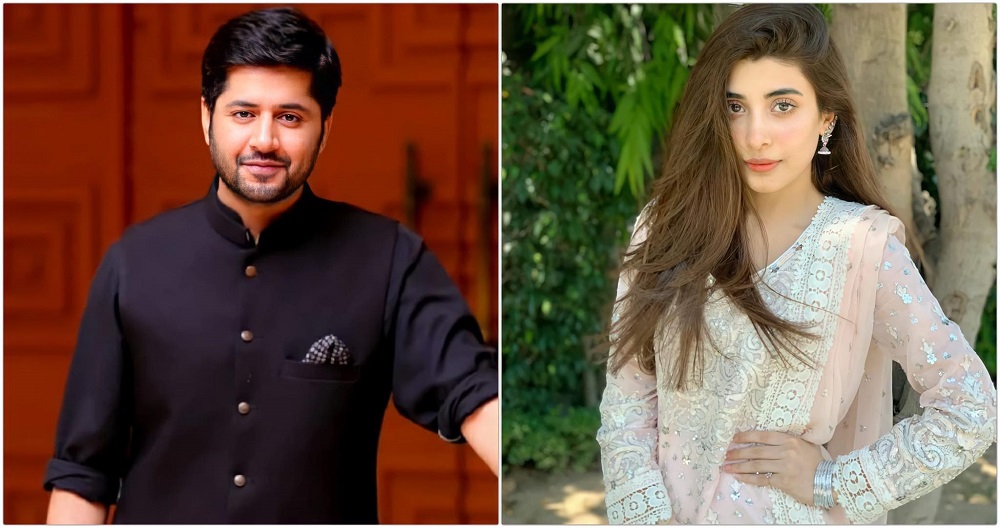 Aye Musht-e-Khaak
Feroze Khan, Sana Javed, and Asad Siddiqui's upcoming drama Aye Musht-e-Khaak has been directed by Aehsun Talish and produced by 7th Sky Entertainment. I will be airing on Geo Entertainment. The production house has not shared many details about the drama yet. Feroze Khan and Sana Javed have introduced their characters through pictures they shared on Instagram. It seems like Feroze Khan will be playing a rich spoiled character once again whereas Sana Javed will be the girl-next-door. The pair is 7th Sky Entertainment's favorite owing to Khaani's popularity. We are waiting for more details about this star-studded project.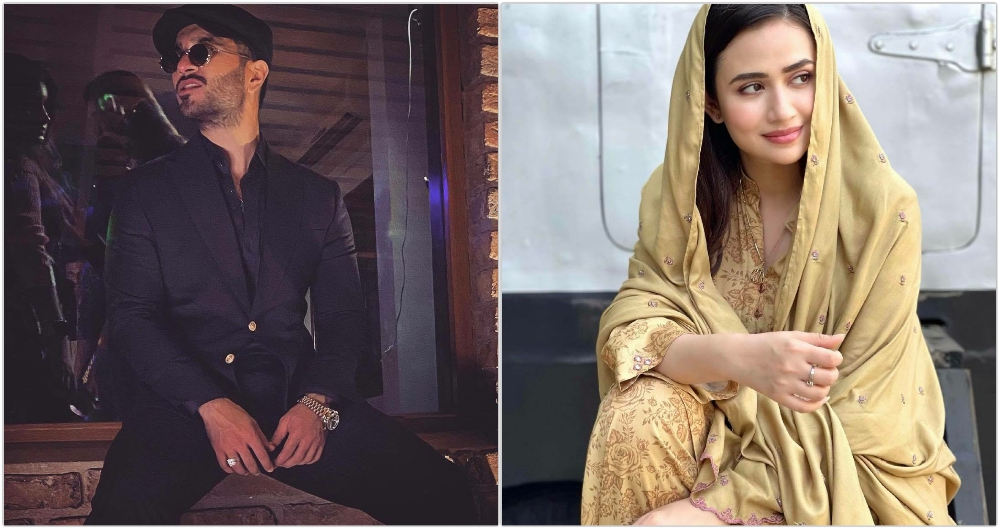 Shaam Se Pehle
Saboor Aly recently shared the details of an upcoming drama in which she will be playing the lead alongside Shahroz Sabzwari. This drama serial is titled Shaam Se Pehle, it has been written by Nadia Ahmed and produced by IDream Entertainment which is known for its popular scripts. Shaam Se Pehle has been directed by Ahmed Bhatti who has directed some of the best dramas of recent times. The drama will be airing soon on ARY Digital. Shazeal Shaukat, Osama Khan, Behroze Sabzwari and Sohail Sameer will also be seen acting in the drama. We expect this one to be another drama that can be a popular hit. Are you excited to watch this one?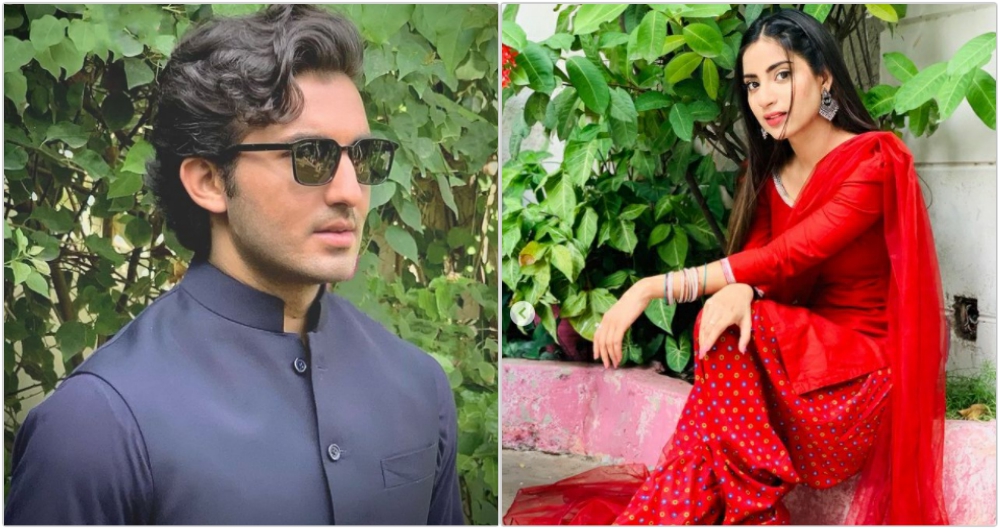 Which one of these dramas are you looking forward to the most? Share your views.