Fathers are the people who work hard everyday, in order to provide us with everything we want. They love us with all their heart and can stop the whole world from doing any harm to us. They maybe angry on us at times and may scold us but it is for our own good. Our job is to respect them no matter what as our rudeness could cause them a lot of grief.
Following is a list of father characters in Pakistani dramas whom I feel, were the best portrayals:
1. Baba in Dhoop Kinarey: (Performed by Qazi Wajid) He was his daughter's best friend. She preferred him over everyone else and he did the same. As long as they had eachother, they were never alone. Their conversations were those which best friends would have.
2. Naseeb in Dastaan: (Performed by Abdul Qavi Khan) Martyred in front of his wive's and daughter's eyes, this man left us emotionally scarred. He died protecting his family from the people he knew would rob them of everything. A perfect depiction of what the fathers at the time of partition did.
3. Abba in Durr-e-Shehwar: (Performed by Mohammad Ahmed) The lessons he gave his daughter gave her strength to face the challenges of life. He taught her about compromise and sacrifice and told her that life is not a ready-made bed of roses. Through our patience, we can melt hearts of stone and then at last, all the difficulties will end.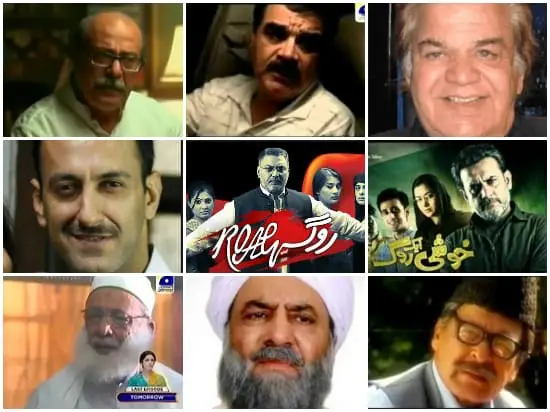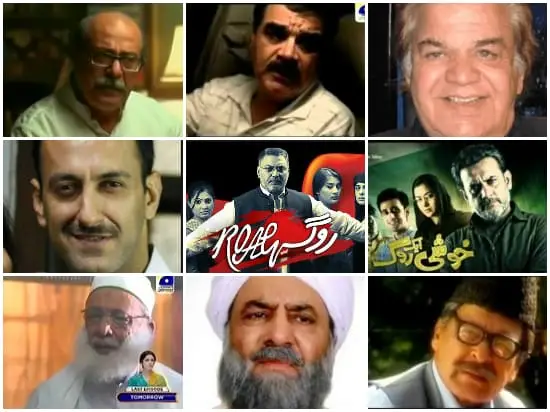 4. Molvi Subhanallah in Pyaray Afzal: (Performed by Firdous Jamal) Being a Pesh-imaam whose son gets involved in murder and becomes a feared don, Molvi Sahab has to choose whether to let him go or not. He can't! He loves his son more than anyone else and this love is deeper than the ocean. It just can't be contained.
5.Sheikh Ibrahim in Pyaray Afzal: (Performed by Shehryar Zaidi) He loves both his daughters dearly. After everything that Farah did, he did not even once regret having daughters. His sweet and helpful nature makes him the most positive character in this show after Molvi Sahab and Ruqayya Begum. His way of convincing Molvi Sahab to forgive Afzal was adorable.
6. Nimra's father in Roag: (Performed by Asif Raza Mir) Roag tells how the devastation of a girl could destroy her and her family's entire lives. This father had to deal with the stinging taunts of people who didn't even once care about what the family was going through. Just as they had forgotten the heart-wrenching incident and were preparing for Nimra's wedding, the reminder of the incident by their former "mohalley wali" ruined everything for them.
7. Khushi's father in Khushi ek Roag: (Performed by Shahood Alvi) He loved Khushi and did not even once, try to treat her as an adopted child. The way he was taunted by everyone for it was heart-breaking.
8. Baba Jani in Saat Pardon mein: (Performed by Tariq Jamal) He showered affection on his daughter Darakhshandey Badar and was a lenient and friendly person compared to her strict brother. He completed every little wish of her's and wanted to see her as the happiest person alive. Sadly, she disappointed him a lot.
9. Taimoor's father in Manjali: (Performed by Shehryar Zaidi) He dealt with his ignorant/playboy son in a way which we don't see often. He didn't scold him or beat him, but tried to be just like a friend to him. Obviously Taimoor was a hard one to crack and ended up paying for his actions.
10. Laila's father in Pehchan: (Performed by Qazi Wajid) The bond Laila shares with her father is impeccable. It has friendliness, devotion and utmost care, as if they are connected. One feels the pain and the other one shares it. This father made Laila stand-up on her feet with the business she wanted to run but sadly, he did not live to see her as a successful business woman.
11. Jamshed in Aunn Zaara: Even though Jamshed was a strict father, he always wanted the best for her. He chose Aunn immediately after he realized how much "truthful" Aunn was :D This character was funny and a good example of a father.
12. Khirad's father in Humsafar: This character appeared in just one scene but that one scene showed the incredible bond Khirad had with him. His dialogue about speaking the truth was beautiful.
Did you enjoy reading this article? Do you want to add anyone else to this list? If yes then do comment. I would love to hear your viewes and thank you so much for taking time to read this :-)
Areeba Mohsen